Do you want to know the best Android browsers with extension support? With extension support, you can customize your browsing experience just like the browser extensions support in a PC web browser. You can add an extension like Adblock to your android browsers to avoid ads. In this article, we have compiled the best android browsers with extension support.
An android browser is a web browser created specifically for use on an android device. Android browsers are designed to best show Web content on android small screens. Because smartphone devices have limited memory and bandwidth, android mobile browser software must be compact and efficient. They were typically basic web browsers, although more recent mobile browsers can handle the latest offering of web browsers.
Best android browsers with extension support in 2023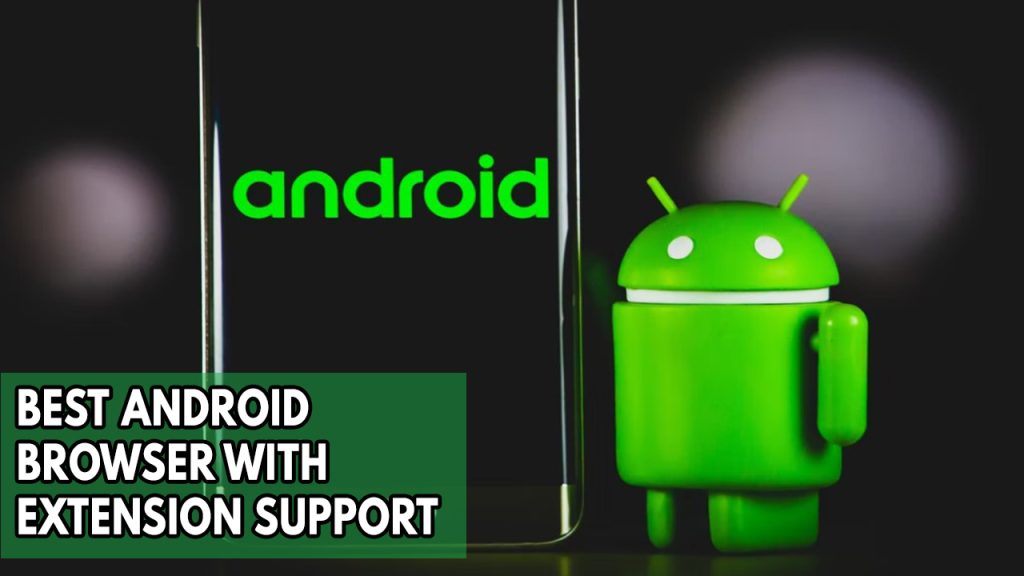 If you want to know what are the best android browsers with extension support, Below are our compiled list of best android browser with browser extensions.
Samsung internet browser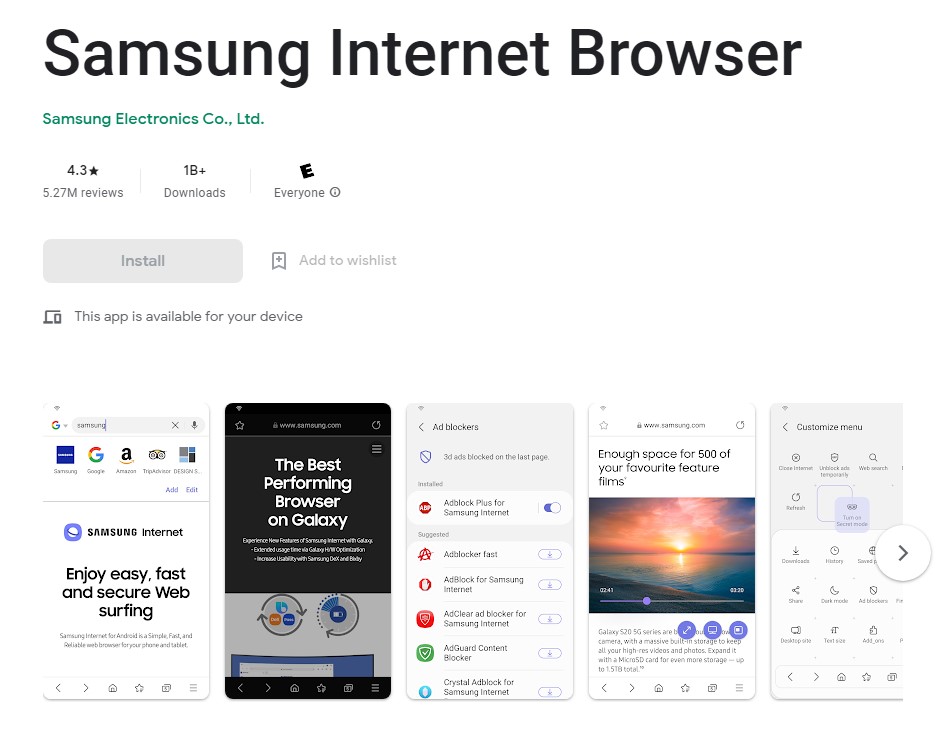 Samsung Internet Browser is a mobile web browser developed by Samsung Electronics for smartphones and tablets. It is based on the open-source Chromium based browser project. Samsung Galaxy phones already have it installed. Samsung internet browser has features like Video Assistant, Dark Mode, Customize menu, Translator extension support, and privacy protection tools like Secret mode, Smart Anti-Tracking, and Smart Protection, Samsung Internet gives you the greatest web browsing experience possible. On watches powered by WearOS, you can also install the Samsung Internet browser (Galaxy Watch4, Galaxy Watch4 Classic).
Kiwi browser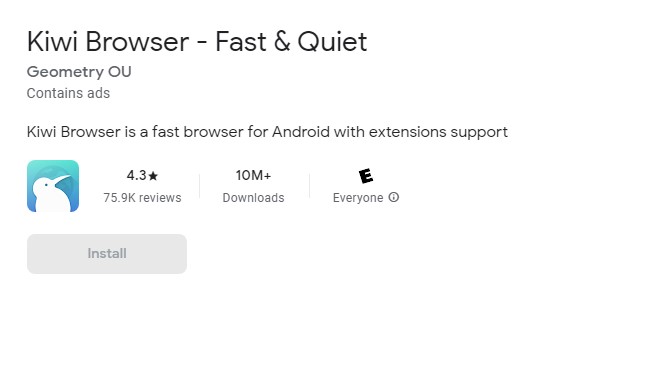 Kiwi Browser enables you to browse the web really quickly without using up too much memory on your device. The content that most interests you will load quickly thanks to the lightweight interface and the fact that Chromium based browser and WebKit were used in its development in kiwi browser. One of Kiwi Browser's standout features is its ability to add a variety of extensions that other mobile internet browsers ford just do not allow. For instance, you will have the option to install a variety of ad blockers as well as Google Meet's grid view in kiwi browser. Another popular feature of Kiwi Browser is its night mode, which dims the interface to nearly black. And it has an additional layer of defense against a variety of dangers. The websites you want to appear on your home screen can also be managed and chosen in kiwi browser. With Kiwi Browser, you may browse a variety of websites on your smartphone with ease. Additionally, you'll download files more quickly overall.
Firefox browser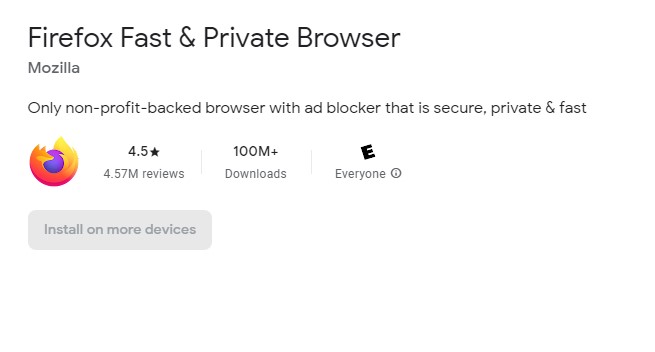 Mozilla created Firefox browser for Android, a web browser for Android-based smartphones and tablets. It uses the same Gecko layout engine as the desktop version and enables add-ons and Firefox Sync synchronization with your Firefox account. Firefox browser for Android offers quick page loading and simple privacy protection. Online trackers that slow down your pages by following you across the web are instantly stopped by Enhanced Tracking Protection. One tap will switch to Private Browsing Mode. Additionally, your device's browsing history is automatically deleted when using Firefox browser private browsing mode.
Do you have a large phone and average-sized thumbs? No issues. Firefox browser for Android allows you to move the search bar from the top to the bottom, making it simpler to use with one hand. Additionally, you may customize the browser's search engine and choose Firefox browser as your default browser if you like. Anytime you want to reduce eye strain and extend the life of your battery, switch to Dark Mode. One of the best browsers with extension support.
Access the online sections of interest more quickly. You can decide to view all of your open tabs, most recent searches, bookmarked pages, and favorite websites in one location. You can add add-ons to your browser to do things like enhance the privacy settings by default and personalize your browsing. They're like handy little tools that are rather strong. Go from your phone to your laptop or tablet and back without missing a beat. Pick up where you left off. Your bookmarks, passwords, stored logins, and browser history are all accessible on all of your devices if you use Firefox browser.
Yandex browser

Yandex Browser is a freeware web browser created by the Russian technology company Yandex that is based on the Chromium based browser open source project and uses the Blink web browser engine. The Yandex security system and Kaspersky Anti-Virus are used by the browser to check the security of webpages and downloaded files, respectively.
Yandex Browser for Android, which offers a speedy browsing experience with a variety of features, some of which are specific to the mobile edition, is, well, the official Yandex browser for Android. All the features of a modern browser are available in Yandex Browser for Android, including simple bookmark management, rapid tab switching, password saving, etc. Although Yandex is the default search engine, you can change it in the app's settings to Google or Yahoo. The turbo option in Yandex Browser for Android, which speeds up the browser by leveraging webpage and video compression, is one of the most intriguing features. Your data plan will also be saved by doing this.
Yandex Browser for Android's ability to sync with all of your data is another feature that makes it a must-have for desktop browser users. Your bookmarks and history can be shared between your PC and Android just like they can on Google Chrome. One of the best android browsers with extension support which comes with a ton of features and is a true competitor to other major operating systems.
Chrome browser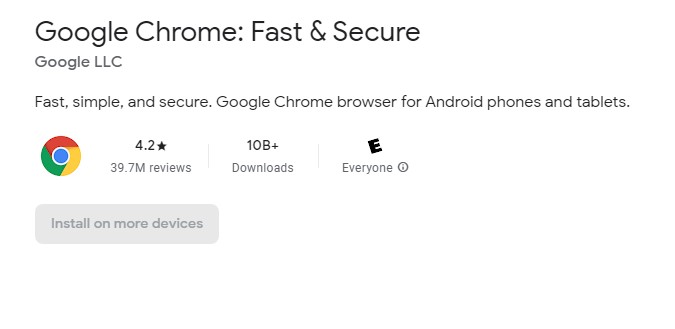 With tabs and bookmarks that are easily accessible, Google Chrome provides all the features of a desktop web browser. Additional capabilities, such as screen switching with a single finger movement, make utilizing it from a mobile device simpler. It also has browser extensions where you can install browser extensions like the PC version of chrome extensions.
The quick surfing with accelerated download speed, private browsing option, omnibox search and browsing, and the ability to sync bookmarks and tabs between your phone and PC are all intriguing aspects of this Google Chrome android browser which few browsers have.
One of the greatest options for mobile web browsing on Android phones is Google Chrome. If you have an Android phone and use Google Chrome on your computer, it is obviously necessary.
Brave browser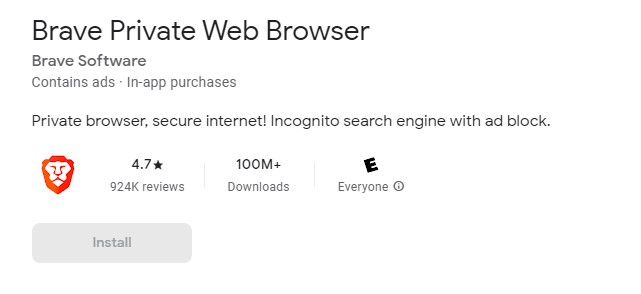 Based on the Chromium web browser, Brave is a free and open-source web browser created by Brave Software, Inc. In its default settings, the privacy-focused browser Brave automatically blocks website trackers and online adverts. Additionally, it gives users the option to enable optional advertisements that compensate them for their attention with the cryptocurrency known as Basic Attention Tokens (BAT). Then, users can pay tips to websites and content producers who use BAT while also having the option to keep the cryptocurrency they have earned.
browse the internet secretly without being followed by advertising. Brave Browser is a super-fast, private, safe, and pop-up and ad-blocking browser with over 50 million users, When compared to other browsers, this will ultimately result in a significant speed improvement for users, which is something you'll be able to tell right away. Your battery life will improve, and you'll also notice it in the way that you use data. Night mode, Brave Search, and firewall + VPN are now also included.