For New World players, you might be wondering how do you auto run in New World? for most MMOs it one important feature that is a must especially if exploring the area that you are going to is a huge map, the auto-run feature will be a huge help on your gaming. In this article we will be showing you on how to auto run in New World.
New World is one of the most recent Steam releases in the MMORPG genre. Amazon Games created and published this game, which has three factions: the Marauders, the Syndicate, and the Covenant. You can also get crafting materials, take control of settlements, take quest with non-player character, and engage in player-versus-player (PVP) warfare on the Aeternum, Eternal Isle. The game takes place on the fictional island of Aeternum in the seventeenth century. The island of Azoth, situated in the midst of the Atlantic Ocean, is home to a strong resource known as Azoth. Azoth is thought to be the source of perpetual life, capable of considerably enhancing anything it comes into contact with. Many adventurers are drawn to Aeternum by the promise of untold riches. You play as a pirate aboard a ship whose captain is attempting to reach the island against the warnings of a strange robed figure.
New World Auto Run Feature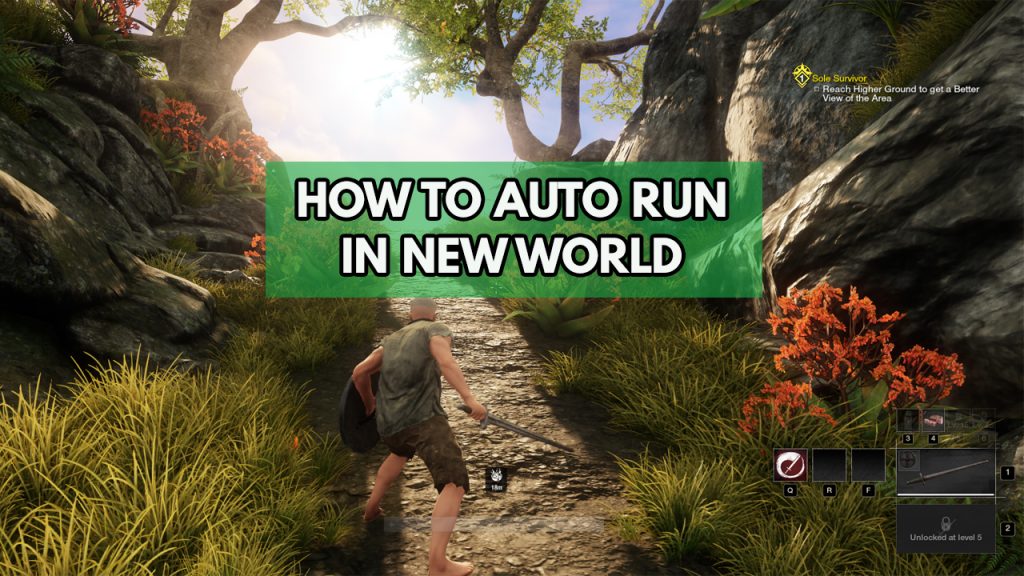 The use of the auto running button is an important feature that you need to use because New World is vast, and you'll be traveling extensively. You can also use this time to switch skills, trade gear, or simply consider your options. In New World, you can do almost anything while running.
Auto running in New World
The autorun feature does exactly what it says. It will enable your character to sprint in the area you are looking without you having to hit any movement keys. It allows the player to accomplish various things while on auto-pilot.
On occasion, you may become trapped while on auto-run. When a large boulder respawns where you are auto-running, you may become trapped inside or stuck. While this is an unusual, there is an unstuck feature to assist you.
Time Needed : 3 minutes
Unstuck when auto running
On the in game menu, Press Esc button.

This will let you go to in game settings.


On the in game settings, go to Game Menu and select unstuck.

This will let you unstuck the character.

Setup Auto run
Step 1: On the main menu, Click Cog icon on the upper right.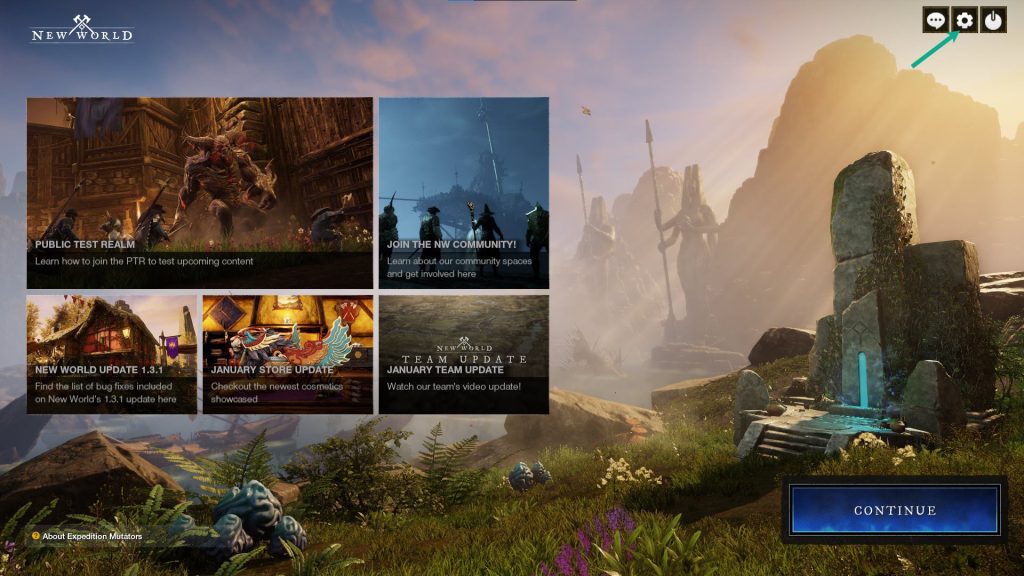 Step 2: On the Settings Menu, click Key Bindings Tab.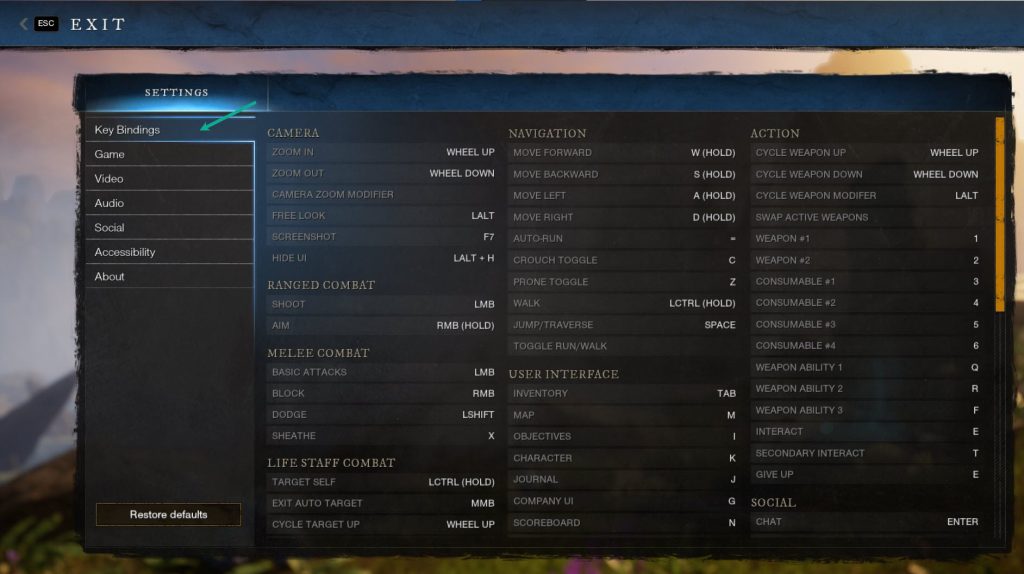 Step 3: Change the auto running key, by default its set to " = ".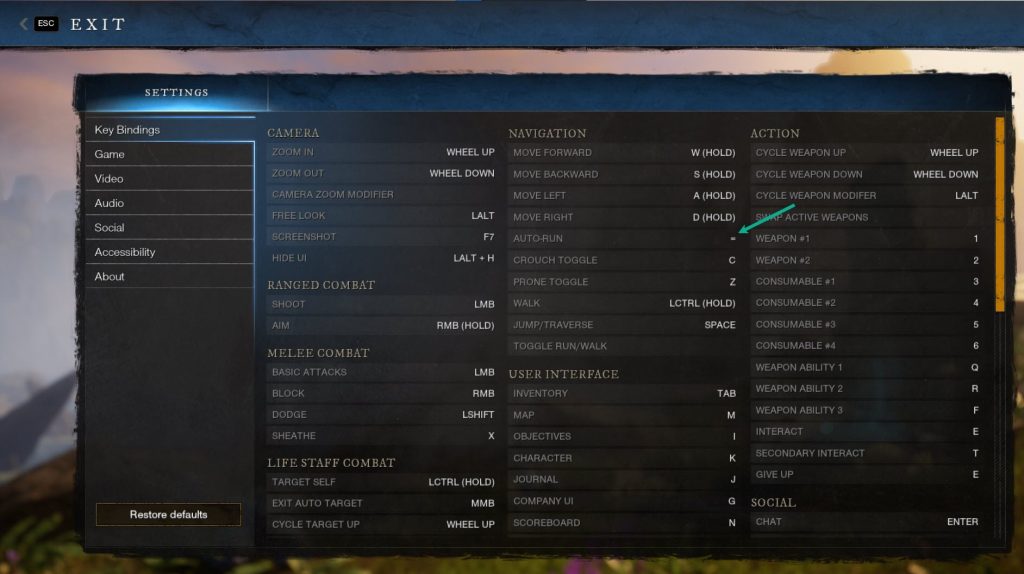 Take note that your character will enter a combat stance if you take damage while auto running. You will run slower in the direction of your current auto-run. You may be surrounded by foes, but they will ultimately give up and return to their original spot. Dodge twice in your current direction and utilize the auto run feature again if you want to run quicker.
Remember when you turn on your auto-run and come across a little obstacle such as a fence, your character will immediately leap over it but you'll need to jump and climb over ledges and other high obstacles.
Auto run issues and fixes
New World has been updated recently. However, this game, like most others, is prone to issues. Autorun, for example, has a problem that causes it to cease working.
Log in and Log out. Simply exit the game and re-enter it. The autorun feature should work again once you log in again.
Restart the game by closing it fully and then reopening it.
Reset settings to default. Having custom keybinds for specific controls can be problematic at times. However, this can be readily remedied by returning the controls to their normal settings.
Restart your computer. This is the most basic solution  and may help if nothing else works.
Frequently Asked Questions
Can autorun in New World?

Yes.

Autorun in New World stop AFK?

No, if you auto run and stuck on a wall. You will be AFK.

How to autorun on the New World?

See our article above.

Why is autorun not working New World?

Follow the troubleshooting guide above.