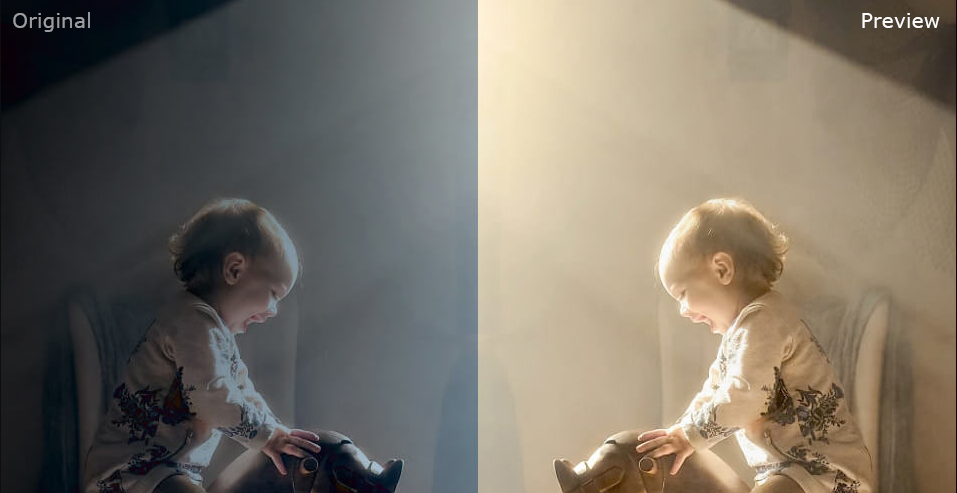 So you took a bunch of awesome GoPro video out on the boat, or out on the trails in your 4-wheeler. You've been able to create a pretty smooth video with one of our favorite GoPro gimbals, but what if you want to edit it into some coherent subject? That's not easily do-able on your phone, but thankfully, there are a variety of programs designed specifically for editing GoPro video.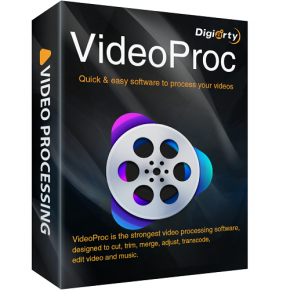 Editor's Choice
If you're looking for a user-friendly GoPro video editor, give VideoProc a shot.  You'll be able to easily and quickly get into your GoPro footage and edit it — no video skills required. MORE INFORMATION
Not sure what type of GoPro video editor you can use to edit your action camera footage? Follow along with us below, and we'll show you some of our favorite choices below.
VideoProc
New to video editing and want a quick and easy way to to edit your GoPro action camera footage? Look no further than VideoProc, the GoPro video editor made for the layman. Normal video editing tools can take some time to pick up and master, but VideoProc will have you creating make-sense videos of your adventures in no time.
There's a lot that VideoProc has going for itself. First and foremost, it's one of the go-to resources for processing GoPro footage. Plenty of other GoPro Studio alternatives can do that, but where VideoProc stands out is making itself easily accessible by the layman.
You'll have quick and easy access to tools like cut, trim, split, merge, crop, rotate, flip, and even frame extraction, should you want to get a little more deep into it. You can apply effects, add text or image watermarks, import subtitles, speed-up, and even slow-down playback speed.
One of the most important features that you'll find in VideoProc is the ability to stabilize shaky images and reduce background noise, which is all extremely common in action camera type video like the GoPro. There are even features to correct or fix video and audio that's out of sync.
VideoProc has tons of different features, but one other worth mentioning is the transcoding features — you can easily move from HEVC to H.264, compress large files so video doesn't take up too much space on your drive, convert DVDs, and so on. You can even use VideoProc to record your computer screen, too.
VideoProc does more than your average, basic video editor, too. You can even use it to manipulate and edit 4K video, allowing you to edit them at different frame rates, and from different modes of recording — like from the GoPro, DJI drones, the iPhone, and even your professional DSLR cameras.
One of the major advantages to VideoProc is its Level-3 Hardware Acceleration. Normally, depending on your processing power, videos can take hours to render or complete, but is actually 5x faster than other tools with this enabled.
For the most part, VideoProc is an excellent choice for beginners; however, it does lack advanced video editing features that you would find in many GoPro video editing softwares. It's one of the best ways that beginners can edit their own GoPro videos, too.
GoPro Fusion Studio
So you tried out VideoProc, and maybe it isn't necessarily your cup of tea. No problem! There are plenty of other options out there as far as GoPro video editors go. This next one is from GoPro itself. Called GoPro Fusion Studio, you can take your ordinary GoPro footage, and turn it into your own homemade movie, or into an awesome highlight reel of your advenutres.
Fusion Studio has a lot of sweet features that can transform your shaky GoPro footage into an outdoor highlight reel. It can take a little bit to learn and get used to, but for the most part, the features are straightforward:
Easily stitch and render high-res spherical content
Quickly offload content directly from Fusion or a content folder
Adjust color using presets or fine-tune manually
Transform your footage using Little Planet, Fisheye and other effects
Add gimbal-like stabilization that uses sensor data to smooth out all your footage
Customize audio with 360 surround sound or advanced wind noise reduction
GoPro Fusion Studio isn't available on the iPhone or Android operating system; however, you can catch on pretty quick.
Adobe Premiere Pro
Coming in third place on our countdown, we have Adobe Premiere Pro. The software is already well known in the video editing space for its prowess in editing all types of video. Primarily, it's used by professionals in the entertainment industry to create stunning videos, creating TV shows, movies, and plenty of other media content.
And there's a reason for that — Adobe has a massive set of creative tools for you to create visual content for TV, cinema, and the Web. The tools are actually extremely complex, so it takes a lot of studying and tutorials to figure out how to use them. And a whole lot more experience to master them.
That said, this one isn't the most ideal for doing some quick editing of GoPro footage; however, it does have the suite of tools you need to craft the best video that you can find in GoPro footage. It even has features to help stabilize it, so you can create a smooth experience for your viewers. One of the cool things about Adobe Premiere Pro is the storyboarding features — an efficient workflow lets you polish your work without having to leave the timeline, like many tools.
Adobe Premiere Clip
Adobe Premiere Clip is the mobile version of Adobe Premiere Pro. So if you're on the go, and you want to edit your video on the road without immediate access to a laptop, you can download Adobe Premiere Clip on iOS or Android for video editing.
If you want, Adobe Premiere Clip actually has automatic video creation as well — all you have to do is choose a soundtrack and select the pace — Adobe is then able to, using AI, sets your images to the beat of the music in a make-sense way. Your video is immediately shareable, or you can "move into the Freeform editor to customize further with powerful editing features."
The video editing really is powerful on mobile. If you don't want to automatically create video with Premiere Clip, you can jump right into the video editor and start dragging and dropping clips and photos in the order that you like, trim out the parts you don't want, and add visual polish with lighting adjustments, transitions, and slow motion effects.
FilmoraGO
Next up, we're taking a look at the ever popular FilmoraGo. One of the cool things about FilmoraGo is that it will not stamp a watermark or place a time limit on your clip. Normally you have to pay for a video editor in order to remove watermarks and time limits, but not with FilmoraGo. There's a lot that you can use with FilmoraGo, like adding music and effects.
FilmoraGo also has a social aspect to it,. So in addition to helping you make funny videos, you can also relive your memories anywhere. And, once you're done creating your video, you can easily share to your friends on YouTube, Instagram, Facebook, WhatsApp, and more.
Antix
And finally, but certainly not least on our list, we have the Antix video editor. If you're looking to edit GoPro footage in particular, Antix has a number of features for that, as well as for editing your own GoPro footage. You can choose to edit video straight from your Camera Roll, or from video that you take straight from Antix. You can even control and browse your GoPro camera to download clips straight into the video editor!
Antix has tons of features inside — like trim, flip and re-arrange video clips, import multiple clips in one go, add slow motion and color enhancing filters, music tracks from Antix's free library, a volume equaliser for perfect sound balance, and more. There's a few social sharing features as well, such as the ability to publish videos to your Antix profile and save to your camera roll. You can instantly share to Facebook, Twitter and post to Instagram, too.
This one will work with the following GoPro models specifically: Hero4, Hero3+, Hero3, Hero+ LCD, and Hero4 Session,
Verdict
As you can see, there are a lot of excellent choices as far as GoPro video editors that you can use to turn your GoPro footage into an exciting and thrilling movie that you can show your friends and family. All of these are a great way to get rid of the footage that might not matter, and clean it up into something like a highlight reel of some sort.
However, if you're new to video editing, VideoProc will definitely be right up your alley. With VideoProc, you'll be able to easily and quickly get into your GoPro footage and edit it — no video skills required.
Do you have a favorite GoPro video editor? Let us know in the comments section below.