If you're traveling and need something to do, there are a lot of options for you in the Information Age, we're in. After all, your smartphone and tablet offer you endless possibilities for occupying your time — watching TV, movies, catching up on the news, listening to music, playing games and so, so much more. Playing a game can be a lot of fun, and it can keep you occupied for hours on end depending on how addicting or involved it is.
Today, we're going to show you some of the best free RPG games that don't require a WiFi connection to play. Be sure to follow along below!
NOVA Legacy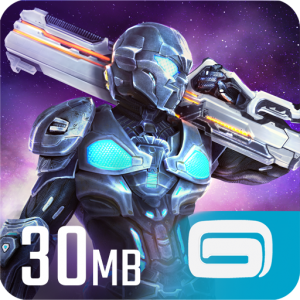 One of the top offline RPGs is NOVA Legacy. In Nova Legacy, you play as Kal Wardin, a NOVA marine, to put on his mechanical suit and fight off the evil forces invading Earth. It's a similar story that's often told in RPG games, but NOVA Legacy is a ton of fun, especially with the high-end graphics and high replayability.
Once you get done with the exciting singleplayer missions, you can test your skills in online combat for even more fun. You can play in free-for-all combat and  team deathmatch, working your way up to the #1 spot on the leaderboard. You can check this game out for free at the link below.
Download it now: Google Play
Shadow Fight 2
Shadow Fight 2 is a side-scroller RPG, where you'll fight against a variety of competitive bosses and opponents as you make your way through the game's story. The goal is to get to the end, where you, a martial arts master, must battle your opponents (and win) to eventually reach the Gate of Shadows and close it. It's quite a fun game and is super unique compared to a lot of Android RPGs out on the Play Store.
Download it now: Google Play
Elite Killer: SWAT
Elite Killer: SWAT is a shooter RPG, where you (as the name implies) play as a SWAT officer, leading your team to bring down the bad guys. You'll have tons of weaponry to choose from and will navigate through secret missions positioned all over the globe. The game is actually quite time intensive, as there are over one hundred missions you'll have to complete in order to finish the game.
Once you've finished the Story Mode, you can take your skills to the online world and start showing other players just how good you are. You can play for free at the link below.
Download it now: Google Play
Dead Target
Looking for something a little more apocalyptic? Then you might want to check out Dead Target, where you're a part of a special defense team heading to the frontlines to fight off the undead. The game takes place in the midst of World War 3, where an organization is threatening to launch a zombie outbreak. It's your job to stop them from doing that, and fight off of the infected along the way.
This is another game that you can snag for free at the link below.
Download it now: Google Play
SoulCraft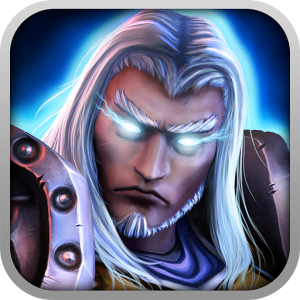 Last up on our list is an astounding game: SoulCraft. This is one of the best Action RPGs on Android, having you play as a warrior. It takes on a Diablo-esque gameplay style, where you'll crawl through dungeons, fight dragons, explore areas and so much more. The storyline is rather long, so you'll be playing for hours on end — the premise is that the humans are on the brink of discovering eternal life, and so the angels and demons materialize an apocalypse on Earth to keep the circle of life intact — it's your job to figure out who is going to win (the angels, demons or humans).
Get started at the link below.
Download it now: Google Play
Verdict
We covered five of the top offline RPG games you can snag for free off of the Google Play Store, but believe us, there are plenty of other options out there once you beat these five games. If you only want to download a couple for a trip or for when you're needing to kill time, we'd recommend SoulCraft and NOVA Legacy as your first choice — both are super enjoyable games with rich storylines that'll take you quite a bit of time to get through. Like we already mentioned, SoulCraft is a lot like Diablo not only in the style of gameplay it is, but with all of the loot you can collect, too. No matter what you choose to play, we're sure you'll enjoy any game on this list.