If you're not immediately familiar with what augmented reality is, it basically uses your phone/tablet camera to recognize or add digital objects to the scene. One of the best examples of it was the ever-popular Pokemon Go, where you could see and play with Pokemon in the "real world" through your phone. Another great example is Snapchat filters, where your face can be turned into a puppy or a rabbit.
However, augmented reality isn't all just about fun and games. While we have a couple of those on this list, today we're mainly sharing augmented reality apps with a practical side, with hope that you'll find them just as useful as we do. Whether you're working on a home renovation project or wanting to send some snaps, there's something for everyone.
AR MeasureKit
With this amazing app, you'll be able to measure just about anything without any actual tools. Just open the app, and your phone's camera will display whatever it is pointing at (you can even measure your face!). The current measurement features include ruler, face mesh, trajectory, marker pin, angles, person height, cube, and level.
Not only can you measure people or items that are already within your home, but if you're looking at making/purchasing an item, and know the measurements, you can punch those numbers in to the app. It will display a digital version of the item right where you want it in your home, so you don't have to play the guessing game anymore. Although this particular app is only available for the iPhone, there are similar apps for Android as well.
Download it now: MeasureKit
Snapchat
Snapchat has become wildly popular over the years, and it's come a long way during that time as well. What was once seemingly built with adolescents in mind as the target audience, this app is now utilized by people of all ages and status, including businesses and leaders all over the world. Snapchat has become a way to make the world a closer place, all while having fun.
So if you've been prone to shy away from this app in the past, now is the time to give it a shot! As we mentioned earlier, you can snap your friends puppy/rabbit selfies, add different parts of your day to your stories, and see what other people are up to all over the world. The features  are endless and the connections you can make are just as boundless.
Download it now: Google Play
StarWalk 2
StarWalk 2 is available both for free and for a small fee of $3. If you enjoy identifying constellations and sitting under the stars, we can't recommend this app enough. On top of that, it's also fantastic for academics. If you need to study the night sky for a class but are still having trouble figuring out what in the world you're looking at, StarWalk 2 is a lifesaver.
Because there are two versions of this app, you can try the free version first before deciding whether you want to pay for it or not (although, we're pretty sure you won't regret the $3 investment). This app is said to be extremely accurate, so it will help you make huge strides when it comes to to recognizing star and planet patterns, opening up a whole new world of wonders for you to discover.
Download it now: Google Play
IKEA Place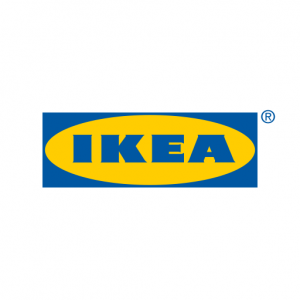 Who doesn't love IKEA? If you've never shopped this amazing store, you're missing out. But perhaps you've been holding back because you're not sure if the style quite fits your home and your vibe. That's exactly where this app comes in: with IKEA Place, you'll be able to see what IKEA products would exactly look like, right within your space, before buying.
Something like this for all stores would be groundbreaking. If you can see how large pieces of furniture look in your home, before purchasing them, it would solve so many common issues in furniture buying. Instead of having to send something back because it was too big, the wrong color, or the style just didn't work for you, you can get those issues off the table ahead of time. This is a fantastic time to download IKEA Place and start designing your home.
Download it now: Google Play
Google Translate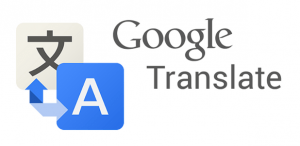 While Google Translate is not a new development, you're going to love some of the key features this app has to offer, especially if you love to travel the world. While travelling to different countries and soaking up the diversity is great, the language barrier that may come with that is not nearly as fun. In fact, being in a country where you have no idea what the menu says or how to find your hotel can be a bit unsettling. That's where the Google Translate app comes in.
With the augmented reality features within this app, you'll be able to pull out your phone, focus the camera on words written within another language, and have them translated for you on the spot. It takes the guesswork out of it, and is certain to make your trip so much more relaxing and even enjoyable. So if you do any travelling to different countries, be sure to download this app soon.
Download it now: Google Play
Closing
While one or two of these apps would be great for anyone to check out, all would be even better. Ranging from practical to entertaining and even communication, each one is designed to make different areas of your life just a little bit easier. If you decide to download, be sure to tell us all about it in the comments.