With Android Oreo, you can expect a smartphone experience that's both simpler than before, and even more fun. While they've completely changed some things, other things they altered in the smallest of ways that still makes a huge impact on the entire phone.
Some of these are small changes, while others will completely transform your experience. But one thing is for sure, it's all in the details when it comes to our devices. Android Oreo left no stone unturned here, and has really created a new experience for users. So without further ado, here's the 5 best features and changes that come with Android Oreo:
Settings Revamp
While this may seem like one of those small changes to some, the revamp of the settings page is actually pretty huge, as Android Oreo has taken another step towards streamlining the interface and making use of your device even more minimalistic.
While all of the complexities of a smartphones were extremely popular when they were first being released, many people are coming to find out that it's not all it's cracked up to be. So now, in a time where many users are sharpening their values and deliberately choosing to not spend so much time on their devices, Oreo is actually catering to that and making the experience simpler overall. This is fantastic, as even small steps in design like this new settings page is geared toward helping you live the way you want.
Video Multitasking / Carry Over
Have you ever been in the middle of a video or video call and needed to pull something else up on your phone for reference at the same time? It can be frustrating trying to decide what to do, especially if someone else is on the other line, which you typically can't exactly pause with ease.
This new feature will allow you to minimize your video or video call in the corner of your screen, while still playing or staying connected in real time, so that you can find whatever else it is that you're looking for. Whether it's a recipe while you cook, a text you wanted to reference, or whatever—this is just another one of those amazing streamlining details.
Notifications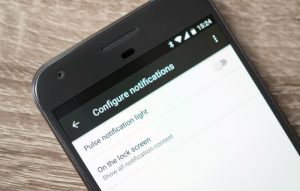 With Android Oreo, you'll have a whole new way to see your app notifications. While you may be use to pulling down the panel from the top or entering each app individually to view your notifications, these will now be displayed right on your home screen close to the app where you have the unviewed notifications.
How will this work, exactly? Well, if you already own an Android phone, chances are you have at least one app with 30+ untouched notifications that are displayed by a little red dot (for me it's text messages, and sometimes even Facebook). What they won't do is now be displayed automatically all over your home screen, so not to worry. What you will be able to do, however, is hold down that red dot, and then have them displayed to scroll through each notification.
New Emoticons and App Icons
One of our favorite new features is of Android Oreo is the new design, across the board. Not only are there a bunch of new emojis, but the app icons are getting a facelift as well. For the emoji, they've actually completely changed the design, so you'll find them similar now to those used by other popular platforms.
The neat thing about the app icons is that they're going to auto-adjust to fit in aesthetically with your wallpaper backdrop. This means that as your personal style changes and you change that backdrop, the icons will change, too. On top of that, these icons will also animate from time to time, creating a unique smartphone experience that's even more fun than before.
Google Play Protect
You have software to protect your desktop, but did you know you need that for your phone, too? If this is news to you, you'll be excited about Google Play Protect, because it's already set up for you if you have Android Oreo. If you're still unsure if you have it or not, you can go to the Play Store and search for it.
The idea behind Google Play Protect is to protect your devices from malicious viruses that could come from downloads or websites. With this feature, you can rest easily knowing that your device is being protected with the utmost care, considering that Google Play Protect is constantly scanning and verifying new apps in search of potentially fraudulent activity.
Verdict
If you haven't upgraded to an Android device that supports Android Oreo, now is the time! This newer update really is fantastic in a lot of ways (even more than listed here today), so we're sure current users and new users alike are loving the new changes. If you already have Oreo, be sure to tell us what new feature is your favorite in the comments section.