Smartphone and tablet games are great ways to kill time in a lot of scenarios — say you're waiting for your flight to land, or maybe you arrived way too early for a meeting. Thankfully, with smartphones and tablets always within our reach these days, you don't have to spend that extra time twiddling your thumbs — you can play a game instead! In the computer world, usually games are something you'd have to pay for; however, in our mobile era, there are tons you can get for free.
So, if you're looking to kill some time, follow along below, and we'll show you the top war games on the market, at no cost to you!
Gun War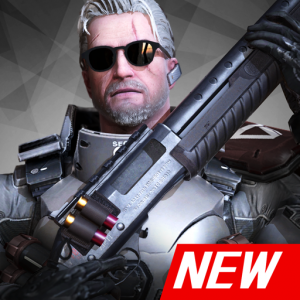 Gun War is a game where you can defend yourself against aliens and endless waves of zombies — it's a lot of mindless fun! There's a ton of customization that surrounds it too — there are over 50 regular weapons you can choose from, and then a ton of "epic" weapons you can unlock and start using, too. There's tons of tasks available to you in Gun War, keeping you interested in the game for hours on end. The game is never the same either — with over 50 maps and scenes to play through, you'll always enjoy Gun War.
Download it now: Google Play

Elite Killer: SWAT
Are you ready to handle the war on a global scale? In Elite Killer: SWAT, you'll play as a SWAT team member, traveling all around the globe eradicating it from evil. You'll get to choose your soldier's loadout with tons of real world weapons to choose from. Then, you can take that gear and play in hundreds of missions in a couple dozen different regions of the world. Once you get done ridding the world of evil, you can take your skills online and fight player versus player!
Download it now: Google Play

Into The Dead 2
Another free war game you don't want to miss out on is the critically acclaimed Into The Dead 2 — a zombie apocalypse is afoot, and you'll have to fight through it in order to save your family. You'll battle through endless amounts of zombies with exotic superweapons. This game has a lot of replayability as well, featuring seven action-packed chapters of gameplay that take you through sixty challenging stages as well as special challenges. You'll get to experience beautiful and exotic landscape throughout the game as well. Get started at the link below.
Download it now: Google Play
1941: Frozen Front
Next up on our list is 1941: Frozen Front, one of the best World War 2 style strategy war games on the Google Play Store. You can choose to play as the Germans, taking the fight to Russia, or you can play the Russians and defend against the invading Nazi forces. In this strategy simulation, you'll be able to create supply lines, bases, raise up an army and create calculated moves to win the war, on whichever side you choose. Get tired of singleplayer? You can take the fight online and test your strategic skills against real players.
Download it now for free blow.
Download it now: Google Play
Total War Battles: KINGDOM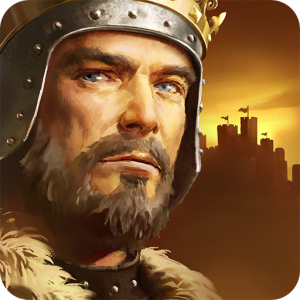 The last option on our list is a classic — Total War Battles: KINGDOM by SEGA. Set in the medieval era, you'll build your kingdom — creating blacksmiths, farms, and quarries to not only improve your kingdom, but to start hiring and equipping soldiers. From there, you'll be able to command your army in a large scale battle against other players in real time combat. You can customize your kingdoms as well — create rivers, lakes and mountains to spice up your own kingdom!
And, if you ever move phones or tablets, the game supports cross platform play, meaning you can log into your account on another device and resume where you left off on the old one. The game is entirely free to play, although you can buy extra items to progress through the game faster, although that's not necessary to play at all. Get started for free at the link below.
Download it now: Google Play
Swamp Attack
Swamp Attack is a zombie-based game, where you are tasking at defending your home and livelihood from the zombie critters that have mutated from your swamp.
The plot/story in Swamp Attack might be simple, but you'll have plenty of content to work through, keeping you busy for weeks on end. There are actually over 300 different single player missions. On top of that, there's 35 different species of evil critters, and they all have a different strategy to try and take you down. But, you have tons of weapons at your disposal — will you choose to fight them with the classic shotgun, or go for more modern destruction via an atomic bomb? Will you be able to prevail and save your land?
Download it now: Google Play
Dead Trigger 2
If you're really into those zombie-style games, Dead Trigger 2 is a famous one that you need to know about. The main idea is that, you, the soldier, will take the fight tothe zombie hordes invading your city. You go through and kill all of these zombies, separating their limbs and letting blood spray all over the place. It's really a violent war game that you might not want to pass up. This game keeps you intrigued with an amazing amount of different weapons available, allowing you to destroy zombies in different ways. With over 33 different environments available, and hundreds more combat scenarios, you'll having fun mowing down all sorts of zombies and progressing through the storyline. Once you're done, have fun online with leaderboard style missions.
Download it now: Google Play
Major Mayhem
If you don't like taking games serious, Major Mayhem is the game for you. It's a fun game, featuring cartoon-like graphics. The plot is to save your girlfriend, who was kidnapped and is currently in the clutches of the enemy. With 45 action-packed levels, plenty of achievements, and a ton of awesome weapons like quadzookas and miniguns, you'll stay busy for weeks to come. There's plenty of environment variety in Major Mayhem as well, as you'll play in three different challenging places: the Desert, Tropics, and Metropolis. Try it out for yourself!
Download it now: Google Play
Respawnables
Coming up next, we have another not-so-serious game, featuring those silly cartoon-like graphics that we've all seen since TV in our early childhood.There's both offline and online stories to play by, and your options are really endless. Respawnables has enough content to keep you coming back to it again and again.
In the offline missions, there's more than 185 tasks and quests, including a whole host of different shooters to choose from. But, if you want to take the fight online, you can participate in online tournaments or 1-v-1 challenges later with Facebook friends or other players from around the globe.
Download it now: Google Play
Cover Fire
There's a handful of silly war games, but Cover Fire takes things a little bit more seriously. This is an extremely immersive shooting game app that gives you the ability to fight against the bad guys and destroy enemy camps. Throughout the game, you're going to build a special forces squad with teammates who have different skills, including hacking or infantry. As you progress, you'll also have the opportunity to unlock special characters, as well as have some lighthearted fun with inflatable dinosaurs.
Download it now: Google Play
Verdict
As you can see, there are a lot of great war games out there that you can start playing for free. They're fun, addicting and won't cost you a penny (unless you want to take advantage of some of the in-app purchases). Either way, with the five options on this list, you'll be able to fill your time with a lot of fun, whether you're waiting for a plane to land or something else! If you've got a favorite free offline war game, be sure to let us know in the comments section below.