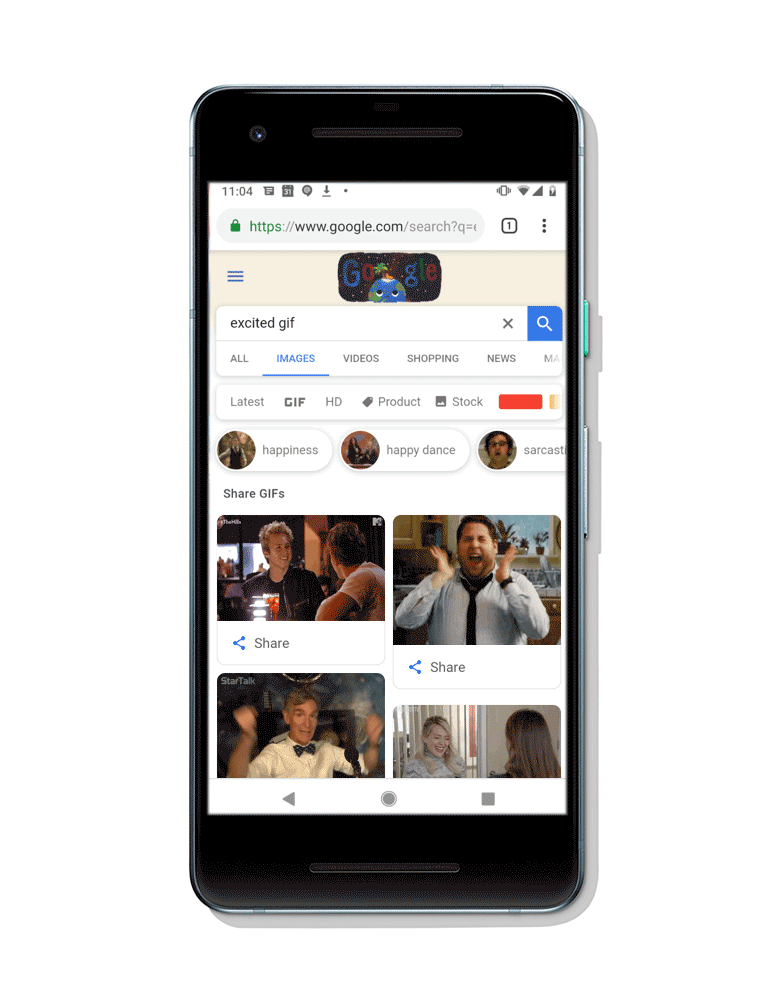 Previously, it was really difficult to share GIFs with friends from Google Images. You would have to download the image to your computer or phone, and then share it through your communication platform. Too many unnecessary steps. But now, Google is making it so much easier.
When you want to find a GIF, now you can just search for whatever meme, feeling or mood you're in, followed by the word "gif." Your results will come up, and then you should see a new Share button right below the GIF.
Hit the share button, and you'll be served new ways that you can quickly and easily share your GIF with friends and family.
Thanks, Google!
source: Google