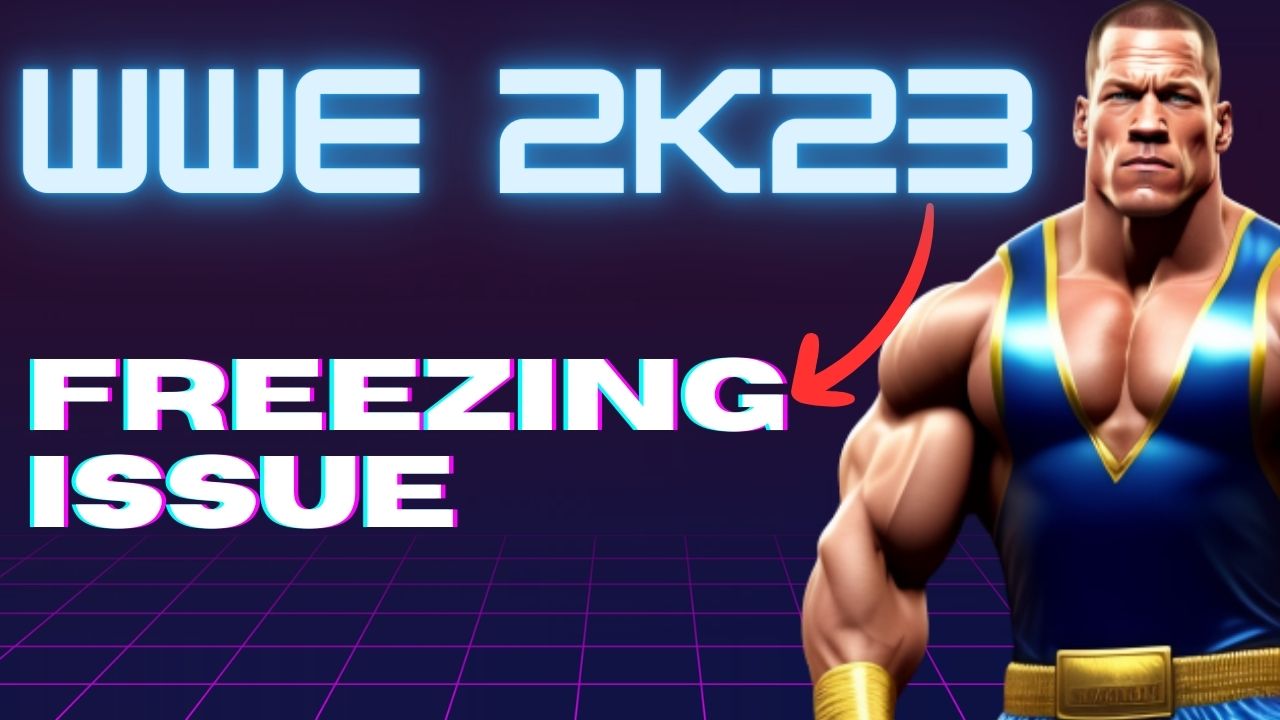 There are several reasons why the WWE 2K23 game may freeze during gameplay when using the Steam client. Some of these reasons include game bugs, corrupted game files, software conflicts, or hardware that does not meet the minimum requirements. To fix this issue, you will need to perform several troubleshooting steps.
WWE 2K23 is an exceptional video game that boasts stunning graphics and an extensive lineup of WWE Superstars and Legends. One of its most anticipated features is the 2K Showcase, which takes players on an interactive journey through John Cena which has an illustrious 20-year career. Players can assume the roles of Cena's most notable opponents and aim to defeat the legendary wrestler. Additionally, the game introduces the thrilling WarGames mode, where players can engage in multiplayer battles with 3v3 and 4v4 teams in two enclosed rings with a double-steel cage.
In the MyGM mode, players can take control of a weekly show and compete against rival general managers for brand supremacy. This mode spans multiple seasons, features extended match cards, and introduces new match styles for up to four players. The MyFACTION mode allows players to collect and upgrade cards of WWE Superstars and Legends, construct their ultimate faction, and compete online for global domination. Furthermore, with the new storylines, The Lock and The Legacy, players can shape their careers as WWE Superstars by making decisions that can affect their future.
Finally, the WWE Universe Mode grants players full control over WWE, including Superstar rosters, feuds, champions, and weekly shows. Overall, WWE 2K23 offers a variety of engaging and immersive gameplay modes that will appeal to both die-hard WWE fans and casual gamers.
Fixing WWE 2K23 Game Freezing Issue
While playing WWE 2K23 on your PC, you may encounter an issue where the game freezes during gameplay. This can result in the game stalling for a few seconds before it resumes or remaining stuck on the loading screen without responding at all. This can be frustrating because it can prevent you from playing the game correctly.
Here's how to fix WWE 2K23 game freezing issue and poor performance.
Fix #1 Check System Requirements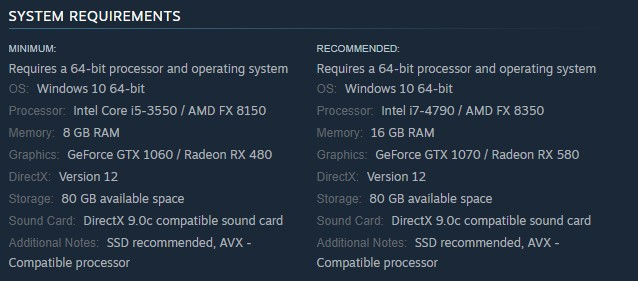 To address the issue of freezing during gameplay, the initial step is to verify whether the game can run on your computer and if your system meets the requirements. To prevent freezing during gameplay, your computer must meet the minimum requirements. Below are the minimum and recommended system requirements for WWE 2K23:
Minimum Requirements
Processor: Intel Core i5-3550 / AMD FX 8150
Memory: 8 GB RAM
Graphics: GeForce GTX 1060 / Radeon RX 480
DirectX: Version 12
Storage: 80 GB available space
Sound Card: DirectX 9.0c compatible sound card
Additional Notes: SSD recommended, AVX – Compatible processor
Recommended System Requirements
Processor: Intel i7-4790 / AMD FX 8350
Memory: 16 GB RAM
Graphics: GeForce GTX 1070 / Radeon RX 580
DirectX: Version 12
Storage: 80 GB available space
Sound Card: DirectX 9.0c compatible sound card
Additional Notes: SSD recommended, AVX – Compatible processor
Fix #2 Update Graphics Drivers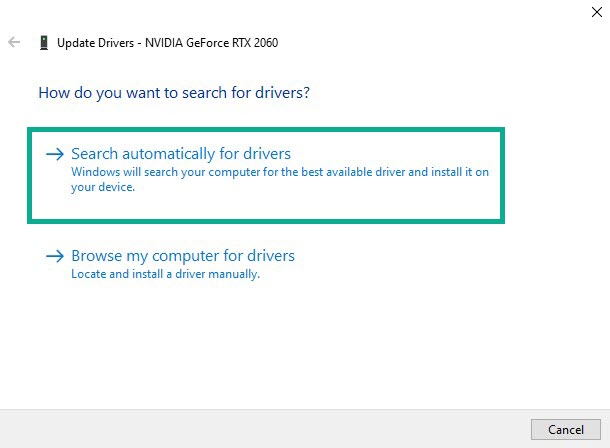 An outdated graphics driver is one of the most common causes of WWE 2K23 game freezing. It is essential to have the latest graphics card drivers installed on your PC as they typically provide multiple enhancements and bug fixes over the previous version. Below are the steps for updating your graphics drivers:
Updating Graphics Card Driver
Step 1: Simply type Device Manager in the search bar on your desktop and then click the icon that appears in the results.
Step 2: Click the Display adapters icon.
Step 3: Right-click the dedicated graphics card you are using to play the game and then select Update driver.
Step 4: Choose Search automatically download drivers to update drivers to the latest version.
Fix #3 Update Windows
Windows updates often include new features, improved security, and bug fixes, which may help resolve the freezing issue with WWE 2K23. Follow the steps below to check for and install the latest patch on Windows:
Updating Windows
Step 1: Press Windows logo key on your keyboard.
Step 2: Select Settings.
Step 3: Select Update & Security.
Step 4: Select Windows Update tab.
Step 5: Select Check for updates.
Try to check if it fix WWE 2K23 issue.
Fix #4 High Priority for WWE 2K23
Setting WWE 2K23 as a high priority means that the game will be given a higher priority over other processes running on your computer, which in turn means that more resources will be allocated to the game. This can help prevent freezing issues because the game will have access to more processing power, memory, and other system resources.
Setting High Priority
Step 1: Make sure the game is running.
Step 2: Minimize the game to show the desktop.
Step 3: Open Task Manager.
Step 4: Go to the Details tab and then search for the game.
Step 5: Right-click WWE 2K23 and then choose the High setting under the Set priority option.
Fix #5 Check for Corrupted Game Files
In the event that game files in the WWE 2K23 folder are either missing or corrupted, it can cause the game to freeze. Fortunately, you can use the Steam platform to verify the integrity of game system files. This process can detect any missing or corrupted files, and will then automatically fix the affected WWE 2K23 local files.
Verify Integrity of Game Files
Step 1: Open Steam client.
Step 2: In your Steam launcher, click Library.
Step 3: Find the game then right-click the game in your Library and select Properties.
Step 4: Choose the Local Files tab and click Verify integrity of game files.
Fix #6 Reinstall WWE 2K23
In the event that none of the solutions mentioned above work, the last resort is to uninstall and reinstall the game. By doing this, any issues related to freezing or errors such as game crashing issues should be resolved.
Reinstalling
Step 1: Run Steam launcher.
Step 2: Go to the Library
Step 3: Right click the game then click on Manage then uninstall.
Step 4: Click Uninstall.
Step 5: Right click the game then click on install.
Step 6: Click next to proceed with the installation