Tropico 6 by Kalypso Media is a well-known strategy simulation game. However, while playing the game, a number of PC users were encountering crashes without a reason. Depending on the cause of the crashes, the exact fix may differ. These often include updating your graphics card driver, checking the game file with Steam, disabling anti-virus programs, lowering graphic options, deleting the game's configuration file, and etc.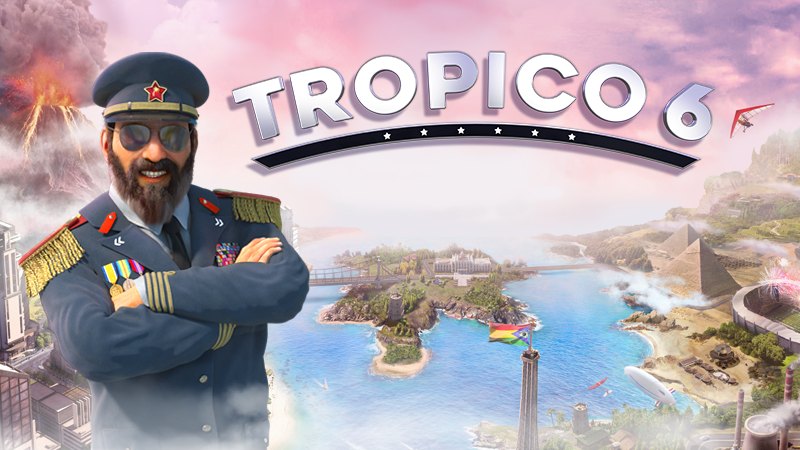 How To Fix Tropico 6 Keeps Crashing On PC
Although crashes can be frustrating and can disrupt a game, there are several steps that you can do to determine the solution. In this article, we'll talk about the common factors why Tropico 6 keeps crashing and possibly resolve it. Here are the things that you should do:
Fix #1: Update Graphics Card driver
Like other Windows PC games, Tropico 6 El Prez Edition may stop functioning as a result of an outdated graphics card driver, low FPS or it may be caused by compatibility problems. The current version of your video card on your Windows PC may need to be updated in order to continue working properly with the game as it is patched and improved.
The game may not be able to properly interact with the video card if it is out of date or not on its latest version, leading to problems such as black screen and game crashes. By making sure games like Tropico 6 have the latest update patches installed, updating the video card system lowers the probability of error.
Here's how to update your graphics card (PC)
Simply type Device Manager in the search bar on your desktop and then click the Device Manager icon that appears in the results.
Click the Display adapters icon.
Right-click the dedicated graphics card you are using to play the game and then select the Update driver.
Choose Search automatically for drivers.
Fix #2: Verify Game Files with Steam
Games like Tropico 6 El Prez Edition may crash because corrupted game folders can interfere with how the game normally runs on the Windows system. Due to viruses, hardware malfunctions, or program conflicts are just a few of the causes of corrupted game folders.
The Tropico 6 might crash or lead to a black screen when you try to access the corrupted files or folder. This can make your gaming experience unsteady and make it difficult for you to effectively play the game.
So, by reducing the chances of system crashes, you can check the integrity of game files on Steam. Remember, you need to be connected or have an internet connection when you perform this method.
This is how to Verify the Integrity of Game Files (Steam)
From the main menu launch Steam client.
Navigate to the Library section.
Click on game Properties.
Select Local Files.
Select Verify integrity of game files.
Wait for Steam to check and process the status of your game file.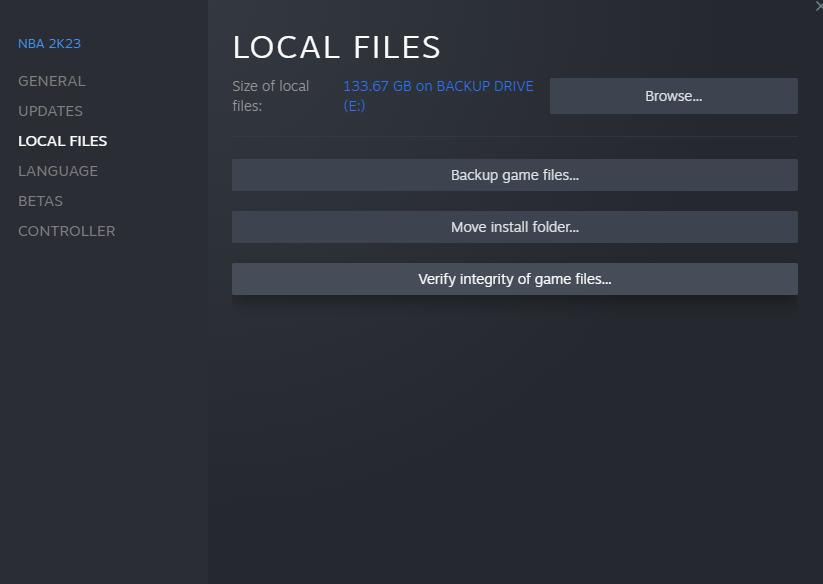 Fix #3: Interference from Anti-Virus Software
We recommend you to temporarily disable antivirus to see if it can fix the issue. Antivirus programs may interrupt gameplay and result in crashes and launch options problems.
If the game runs smoothly after you've disabled the antivirus program, you can adjust the program's settings or choose not to scan the game folders in the future to avoid crashes.
However, take note that deactivating anti-virus software can leave your computer system open to viruses and other malicious software, so you should only disable it temporarily and do an installation again on your system after your testing is finished.
Here's how you Disable Anti-Virus Software (Windows 11)
First, you need to pull up the Windows Settings screen by pressing the Window key and I buttons on your keyboard.
Once the Windows Settings is opened, click on Privacy & security.
Then, click on Windows Security.
Click the Open Windows Security button.
In the Windows Security app, click the Virus & Threat Protection tile. This is the default antivirus application from Microsoft.
In the Virus & Threat Protection Settings section, click on the Manage Settings link.
Inside the Virus & Threat Protection Settings section, you will find multiple options like Real-time protection, Cloud-delivered Protection, Automatic sample submission, Tamper Protection, and Controlled folder access.
In order to temporarily turn off Windows security, you must disable Real-time protection by clicking on the toggle button below it. This will effectively disable a significant part of your Windows security.
Fix #4: Adjust Graphics Settings
Reducing Tropico 6 graphic options can help fix crashing issues because it lowers the game's demand on your computer's resources. On the other hand, higher resolution settings might put a lot of demands on your PC and it might slow down or even mess up the game. Lowering the settings will allow the game to run smoothly by putting minimal demand on your computer's resources.
By minimizing its graphic options can help in determining whether the crashing is being caused by a performance problem. But if increasing the graphics settings makes the game stop crashing, you might need to improve the hardware in your computer or perform other system optimizations.
Fix #5: Delete Game's Config file
In Tropico 6, deleting the game's configuration file can help fix crashing problems since it enables the game to create a new configuration folder with default settings. The game's configuration file or data may over time turn out to be corrupt or contain erroneous settings, which might cause crashing and other processing stability problems on the system.
By discarding the configuration file, you give the game a clean start and enable it to do an installation of new configuration file or data with default settings. This can help you repair any issues brought on by erroneous or incorrect settings in the current config file.
Remember to make a backup of your config file before deleting it because doing so will remove any custom system settings or preferences you have recorded in the game.
Fix #6: Reinstall the Game
In Tropico 6, installing the game again can resolve crashing issues because it allows you to begin with a clean installation. Reinstalling the game will replace any damaged or corrupted data with new uncorrupted files in the system and other drivers.
Reinstalling the game can also help fix any compatibility problems that could have occurred as a result of operating system updates on your computer.Installing the Tropico 6 again can take a little while, but it can be a good method to resolve crashing issues and guarantee a consistent gaming experience.
Fix #7: Check System Requirements
By making sure that your computer satisfies the system requirements needed to run the game, checking Tropico 6's system requirements can help you fix crashing issues. If your machine does not meet the minimal requirements, the game may not run smoothly, leading to crashes or other stability problems.
You can check your computer's compatibility with the game's system requirements and determine any areas that may require updates. By doing so, crashing problems can be prevented and a consistent gaming experience can be provided.
Minimum system requirements:
Requires a 64-bit processor and operating system
OS: Windows 7 64-bit
Processor: AMD or Intel, 3 GHz (AMD A10 7850K, Intel i3-2000)
Memory: 8 GB RAM
Graphics: AMD/NVIDIA dedicated GPU, 2GB dedicated VRAM (Radeon HD 7870, Geforce GTX 750)
DirectX: Version 11
Storage: 16 GB available space
Recommended system requirements:
Requires a 64-bit processor and operating system
OS: Windows 10 64-bit
Processor: AMD or Intel, 3.3 GHz (AMD FX 8300, Intel i5 3000)
Memory: 16 GB RAM
Graphics: AMD/NVIDIA dedicated GPU, 4GB dedicated VRAM (Radeon R9 380, Geforce GTX 960)
FAQs
Why does Tropico 6 keep crashing on PC?

Tropico 6 may crash on a computer because of out-of-date graphics card drivers, damaged game files, interference from antivirus software, excessive graphics settings, a bad game configuration file, hardware/OS incompatibility, or a lack of system resources.

Why does Tropico 6 keep crashing on PC?

You can try the following workaround to fix Tropico 6 that keeps crashing on PC, update graphics card drivers, check and fix game files, temporarily turn off antivirus software, lower graphic options, remove the game's configuration file, reinstall the game, or check system requirements to make sure your PC meets the minimum requirements.