Hey, guys! Welcome to The Droid Guy. Today we're going to teach you how to pair a Roku remote to your tv. So if you're interested to know how, scroll down and continue reading.
Sync Roku Remote To TV
Roku
Digital media players under the Roku name are made in the United States by Roku, Inc. They grant access to web services that stream media material.
May 2008 saw the launch of the initial Roku model, which was created in cooperation with Netflix. The idea of inexpensive, small-form-factor set-top boxes for streaming media is thought to have gained popularity thanks to Roku devices. Furthermore, Roku has obtained middleware licensing for smart TVs to use its platform.
All of Roku's streaming devices include an intuitive remote, and some versions also include convenient additions like voice commands, headphone jack functionality, and a lost remote recovery capability.
---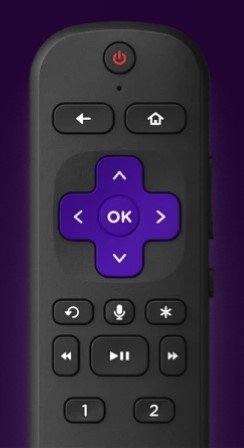 Roku Remote
The three Roku remotes that are now offered are the Roku Simple Remote, Roku Voice Remote, and Roku Voice Remote Pro. The Voice Remote is included with the majority of Roku streaming devices, but not for the entry-level Roku Express, which comes with the Simple Remote. If you want to boost your Roku TV viewing experience, you have the option to buy any of the remote controls separately.
Once you get your new Roku Voice Remote or Roku Voice Remote Pro, you'll need to learn how to connect a Roku remote with your TV. It's a simple process that can be finished during the initial setup of your Roku device or at a later time.
The Roku remotes are portable, ergonomic, and simple to operate. They have a simple layout and style with rubber buttons for basic controls like volume and playback as well as branded buttons for quick access to streaming services like Netflix and Disney+.
They resemble certain competing products. Instead o the classic remote, you can speak commands to your Roku remote by pressing a button. This is applicable to advanced Roku remotes.
Your standard TV becomes smart thanks to Roku. A remote is provided with it, and it is made to function right away. However, occasionally this doesn't occur, in which case you must take steps to link it properly. It's a good thing that the procedure just needs a few actions and doesn't take a long time.
---
Syncing Your Roku Remote To Your TV During Installation
Enjoying all the fantastic content that is available on your Roku streaming device requires learning how to link a Roku remote. You may browse the Roku operating system and begin looking at all the streaming apps you're interested in downloading to your device as soon as it has been successfully linked.
Generally speaking, you may control the TV without using the tv remote that came with it by pairing your Roku remote with it. This implies that you could control your TV's volume, turn it on or off, etc. with the Roku remote.
When setting up Roku for the first time, you can connect your remote control with the TV. You must comply to certain on-screen instructions before you may access it. Make sure you enter the appropriate display type and keep the device online to set it up properly.
Here's How The Setup Process Is Done
The first thing that you need to do is to check your remote settings.
As soon as Roku starts playing music and asks if you can hear it, select Yes. If not, turn up the volume and give it another shot.
Then, the music will stop and Roku will ask if you've detected it. If the music is still audible, Roku may not have successfully identified your TV. Repeat your selection of Enter TV brand until you hear the music silence.
After setting it up, click OK.
---
Syncing Roku Remote To A Tv After Installation
Make sure your Roku remote is properly associated with the Roku device before moving on to the next step. Here's How It's Done:
Verify that the batteries of your remote are functioning well, and remain close to the Roku device throughout the entire pairing process.
Next, you need to unplug the Roku player.
Wait for a few minutes, and then plug back the Roku player.
You will probably see the pairing instructions if you are in the setup stage. If you've previously configured Roku, you won't see this message.
Now, take off the cover of the battery compartment.
Then, press and hold the pairing button within the battery compartment. Do this for a few seconds.
You have now successfully paired the remote to your Roku player, and you may now link it to your TV.
If your Current Remote Doesn't Have a Pairing Button, then Here's How It's Done:
Get your remote and find and press the home button. The home button is usually located on the upper right.
Next, go to settings.
On the settings, select Remotes & Devices.
Select Remote.
Then, go to Set up remote for TV control.
Lastly, press start.
The process can take a few minutes to finish.
---
Voice Command
One of the features of Roku remote is voice command. You may change stations, look for new shows, and control volume simply by speaking into a Roku remote control, which has built-in voice control. Use your Roku Voice Remote or Roku Voice Remote Pro's microphone button to do this.
You can communicate even more using your voice when using the Roku Voice Remote Pro. You can program your remote for hands-free commands, so that you don't need to press the microphone button to speak. Locating your missing remote is one of the best benefits in using this remote.