Do you own Sony headphones or earbuds? Are you encountering issues, such as pausing randomly? If so, this article is for you.
* If you buy through links on our site, we may earn an affiliate commission. For more details, please visit our Privacy policy page.
Sony is a well-known Japanese electronics business that produces a variety of goods, including cameras, video game consoles, cellphones, Smart TVs, and audio equipment like Sony earbuds.
Headphones with wires are now out of date, at least for some. Earbuds that are wireless or Bluetooth are very trendy right now. Since these devices enable users to move around freely without worrying about connections of any type, most of us choose wireless headphones. Really practical, I must say.
The Sony Earbuds are among the most well-known wireless headphones. It has become quite popular in the market as a result of their high-end design, excellent audio output, and long-lasting batteries.
Now, if you own a Sony earbuds, such as WF 1000xm3, there are some instances that your device will pause randomly, and that can really be annoying.
Sony headset or earphones that pauses randomly affect both new and long-time users of these products. This post will guide you through a number of troubleshooting suggestions. If you are interested to learn how to fix this problem, then scroll down and continue reading.
Sony Earbuds Pausing Randomly
Lots of premium headphones feature a specific app. Some functions within the app include the ability to play and pause the music. The smart app can identify when you aren't wearing headphones and inadvertently pause the music. It would be so much easier to check the app if you turned off the pause-related functions.
The built-in sensor activation was stated by Sony electronics. When you take off or put on the headphones, it pauses the music being played. When it detects any movement, that feature permits headphones to pause or resume the music.
Check The Auto Pause Feature
Pausing music can be caused by the built in sensors. The auto-pause feature of the Bluetooth headphones with built-in sensors can occasionally be extremely bothersome because it knows when you put them on or take them off.
Basically, the music pauses if you take off your earbuds or put them back. If you're not using the headphones, make sure nothing is near the sensor in case it activates and resumes playback.
To Fix The Issue:
To turn off this feature, access Settings in the Sony. You need to access the Sony Headphones Connect app to disable this function.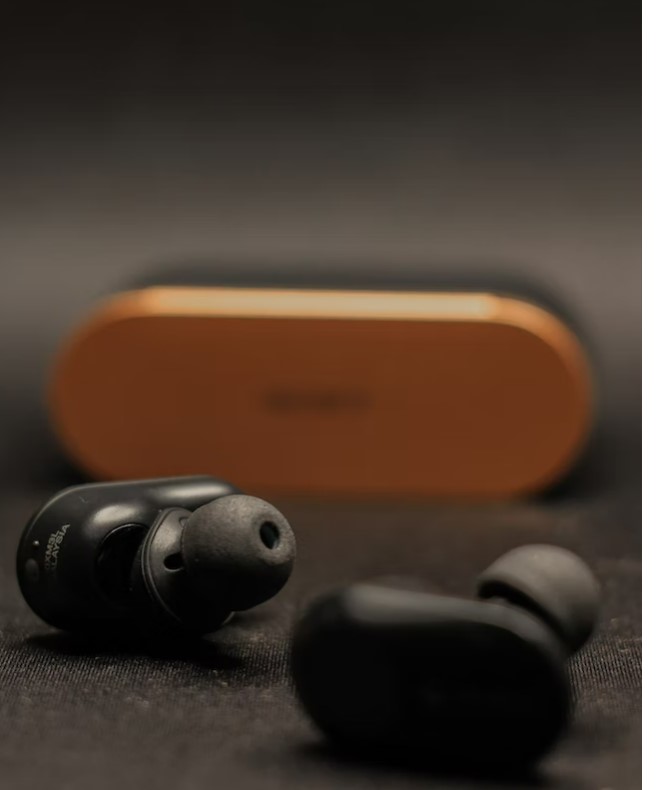 Battery Life
Over time, batteries lose their capacity to store a charge and eventually stop functioning altogether. During this time, you can experience a variety of problems, such as voice stuttering, Bluetooth disconnections, and other problems.
Sony Earbuds are wireless, battery-operated earbuds. When their batteries are running low, they pause, cut out, or switch off. Your earbuds might be running low if they are constantly pausing.
Therefore, you should fully charge them since this can help resolve the issue.
Bluetooth Connection Range
One of the best innovations in audio equipment is Bluetooth connectivity, but there are drawbacks as well. Perhaps the wireless range has been exceeded because the Bluetooth headphones keep disconnecting. This is a problem with the capacity of the headphones you have, not with the problem itself. You are limited to keeping your distance from the phone.
The connection gets weaker the farther you are from the connected phone or computer until it eventually vanishes completely. Also, try to keep the doors open as you move around the house so the wifi signal can reach the corner where you are.
Using Bluetooth while having your smartphone (operating systems: Android or iOS) or computer nearby is the best way to solve the issue.
Software Bug
Pausing problems could occur once the update has been installed. It might be very difficult to anticipate problems before an upgrade occurs. The install and uninstall procedure can assist if your audio or movie started pausing following the update.
Poor Internet Connection
Sometimes, a bad internet connection causes persistent pauses regardless of whether your headphones are Bluetooth or connected. The most typical pattern for this problem is when you are streaming music or any other audio that needs an internet connection.
Reconnecting your modem, if you're using one, is a great option to solve this. Your modem's power cable should be unplugged. To avoid causing any injury, this should be done lightly. Holding the cable's ends together, you should wait one minute. Then reconnect the cable and use the modem again.
Contact Customer Support
If you have followed all of the above advice and the problem persists. You can get in touch with Sony Support. You might get assistance from them with your gadget.
Check out the products below from Amazon.
Brand: Sony
Model Name: Wireless Noise Cancelling Headphone
Color: Black
Form Factor: In Ear
Connectivity Technology: Bluetooth 5.2
The noise cancelling on these Bluetooth earphones is the finest in their class thanks to the new Integrated Processor V1.
Bone conduction, a beamforming microphone, and crystal-clear call quality enable clear voice detection even in noisy environments.
Enjoy 8 hours long battery with Noise Canceling.
Speak-to-chat technology automatically decreases volume during conversations. Remember to turn off Bluetooth for a few minutes before turning it back on if you suffer Bluetooth connectivity troubles.
If you want to buy this product, then click on Amazon
Brand: Sony
Model Name: Sony WF-C500 Truly Wireless
Color: Black
Form Factor: In Ear
Connectivity Technology: Wireless
It is splash- and sweat-proof because of its IPX4 grade. Please note that if you have issues with Bluetooth connectivity, you should briefly turn off the feature before turning it back on.
Additionally, it has hands-free calling that is easier to use and clearer.
These Sony earphones are small and light, providing a comfortable fit and all-day wear.
To change your sound, use the Sony Headphones Connect app.
Enjoy up to 10 hour battery life, total up to 20 hour with charging case.
Buy this product now on Amazon
* If you buy through links on our site, we may earn an affiliate commission. For more details, please visit our Privacy policy page.