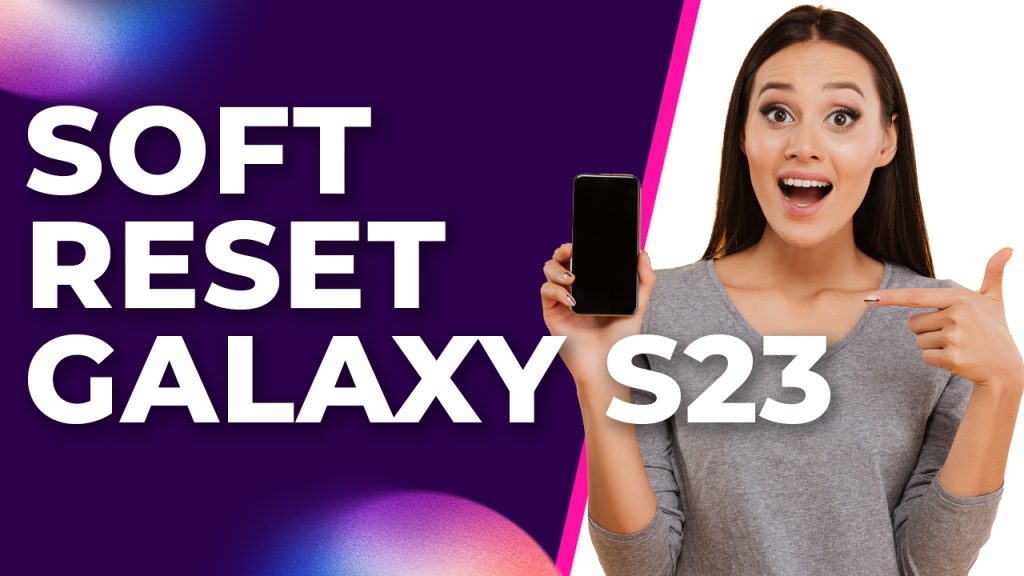 There are several issues that can be fixed by a soft reset. That is why it is very important that you learn how to do it properly on your Galaxy S23 as you might need to do it in the future. 
A soft reset is the same as when you pull the battery out of your phone for a few seconds, then put it back in before turning the device back on. But in the case of your Galaxy S23, you can't remove its battery, that's why a soft reset is necessary to simulate it.
Fortunately, it's pretty easy to soft reset your phone, here's how you do it:
Press and hold the Volume Down button and the Power key at the same time for 8 seconds.
This will trigger your Galaxy S23 to turn off and power back on.
Once the Samsung logo shows on the screen, release both keys and allow the device to continue booting up.
When the phone has finished restarting, its memory should have already been refreshed. If you were having some system issues prior to this, then they must be fixed now that you've done the soft reset.
A simple reboot is also considered a soft reset and it can fix many minor issues. So if you're dealing with some pretty minor system issues, you can try restarting your phone to see if that fixes them.
To restart your Galaxy S23, swipe down from the top of the screen with two fingers.
Once the Quick Settings panel is pulled down, tap on the Power icon.
Tap Restart and then confirm it.
Now wait until your phone has finished rebooting and you may continue using it.
So as far as soft resetting your phone is concerned, you have two options and both refresh the device's memory and help you fix some issues.
We hope this guide can be helpful.