Welcome to another installment of our troubleshooting series where we aim to help our readers who own the #Samsung #Galaxy #S7 fix the issues that they are experiencing with their phone. Today we will tackle the Galaxy S7 randomly turns off issue & other related problems. While this issue isn't widespread it does happen in this device.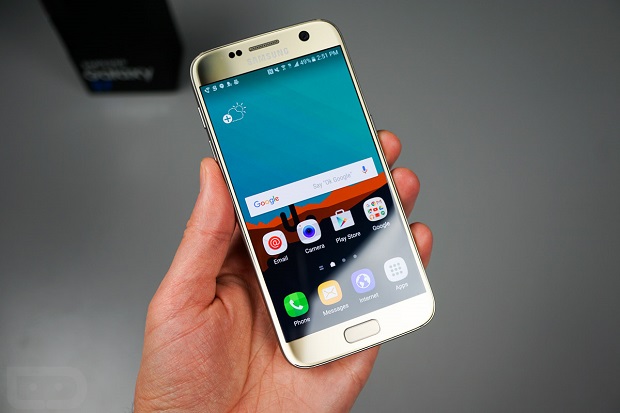 If you own a Samsung Galaxy S7 or any other Android device for that matter then feel free to contact us using this form. We will be more than happy to assist you with any concern that you may have with your device. This is a free service we are offering with no strings attached. We however ask that when you do contact us try to be as detailed as possible so that an accurate assessment can be made and the correct solution can be given.  
If you would like to browse the previous parts in this series then check out this link.  
You may also reach us at our Facebook and Google+ social media accounts.
S7 Randomly Turns Off
Problem: This is the 4th times this has happened to my phone. It randomly turns off and I've successfully reset it (battery pull). And I had to wait until I charged it for a while before it would even do it successfully.  But this time, it's a little different. My blue notification light is on. Not blinking, just on. And it has been on the charger for a while now. And pressing the volume down and power key is not working. Neither is the volume up, home and power.
Solution: Do you have a microSD card installed in your phone? If you do, try removing this as this could cause this kind of problem especially if the card has some corrupt sectors.  
If the issue persists or if you don't have a microSD card installed then you should check if the phone can start in recovery mode. If you are able to access this mode then do the following troubleshooting steps listed below.
Wipe the cache partition of your phone.

Do a factory reset. Take note that this will erase your phone data.
If the issue persists at this point then you should bring your phone to a service center and have it checked.
S7 Restarts Constantly
Problem: Hey. I have problems with my Samsung s7 quite often. It will just shut itself off and restart constantly over and over then sometimes it just freezes for no reason and I have to hard reset to get it working again.
Solution: If your phone has a microSD card installed then try removing it then check if the issue still occurs. If the phone doesn't have a microSD card and since you have already performed a factory reset then this might already be caused by an internal component that is failing to work. I recommend that you bring your phone to a service center and have it checked.
S7 Will Not Charge
Problem: my Galaxy S7 said that the charger was wet and will not charge until it is dry, however now it is dead. My phone was fine this morning and throughout the day it was never in contact with any liquid and it will not charge, when I plug the charger in, the phone responds with the charging symbol but then promptly goes away. And it continues to do so. When i take the charger out of the port, I check for liquid on it and there is none. Is there anyway you can tell me what is going on?
Solution: Try checking first if the charger that you are using is causing the problem by using a different one. Make sure to also use a different charging cord. Before charging the phone make sure to clean the charging cord using a can of compressed air. Make sure that any dirt or debris stuck in this port is removed.
If the issue persists then you should bring your phone to a service center and have it checked.
Feel free to send us your questions, suggestions and problems you've encountered while using your Android phone. We support every Android device that is available in the market today. And don't worry, we won't charge you a single penny for your questions. Contact us using this form. We read every message we receive can't guarantee a quick response. If we were able to help you, please help us spread the word by sharing our posts with your friends.