Do you experience Road 96 game crashes on PC? There are several reasons can be cause of this such as incompatibility issues with the hardware, outdated drivers, anti virus software issue, to name a few. To resolve this issue several troubleshooting steps will be required.
Road 96 is an adventure video game developed and published by French studio DigixArt and available on Steam. A dictatorship rules the imaginary country of Petria, where the game is set. As numerous teens attempt to flee the nation, the user controls their actions. In this insane procedurally generated road trip, hitch your way to freedom. You'll meet remarkable people on this perilous road trip to the border and learn about their interwoven tales and secrets in an ever-evolving adventure. But every mile presents a decision. Your choices will alter your journey, the people you encounter, and perhaps even the course of history. The dictatorial country of Petria is covered in thousands of roadways.
Road 96 crashing issue? Here are the solution to the crashes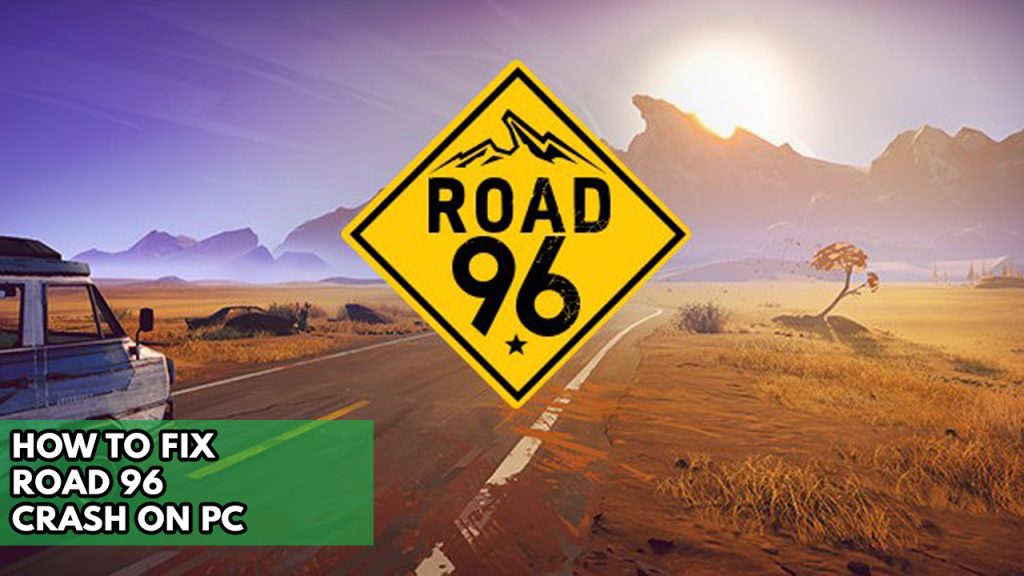 One of the issues that you might experience while playing Road 96 is when it unexpectedly crashes. This can happen before you play the game or when you play it and can be a frustrating experience especially if you have made a lot of in-game progress that has not been saved.
Here's how to resolve crashing issue of Road 96.
Fix #1 Check full system requirements
When playing Road 96, one of the first thing you should do is make sure your computer hardware is capable of handling the game. The recommended and minimum system requirements required for the game to run are both mentioned on Steam. At the very least, your PC should be able to meet the requirements.
Minimum requirements
OS: Win 10
Processor: Intel Core i5 4460 or AMD Ryzen 3 2300U
Memory: 8 GB RAM
Graphics: NVIDIA GTX 1060 or AMD RX 5700
DirectX: Version 11
Storage: 15 GB available space
Additional Notes: Road 96 does not support Intel Xe graphic chipset. The game needs a dedicated GPU in order to run correctly.
Recommended system requirements
OS: Win 10
Processor: Intel Core i5 8600K or AMD Ryzen 5 3600XT
Memory: 16 GB RAM
Graphics: NVIDIA RTX 2060 Super or RX 5700XT
DirectX: Version 11
Storage: 15 GB available space
Additional Notes: Road 96 does not support Intel Xe graphic chipset. The game needs a dedicated GPU in order to run correctly.
Fix #2 Update GPU driver
The graphics driver is software that enables your PC to utilize your video card in the best possible way. In order to improve their products and resolve issues identified in earlier driver versions, your GPU manufacturer will typically provide new driver updates.
The reason Road 96 keeps crashing or has low fps could be that your PC is still running out-of-date drivers.
You must confirm that you have the latest updates installed.
Time Needed : 3 minutes
Installing latest drivers
Type Device Manager in the search bar on your desktop and then click the Device Manager icon that appears in the results.

This will open the device manager.


Click the Display adapters icon.

The list of display adapters will be expanded.


Right-click the dedicated graphics card you are using to play the game and then select Update driver.

This will allow you to update your driver.


Choose Search automatically for drivers.

This will search online for any new drivers and automatically download it then it will install on your computer.

Fix #2 Update Windows OS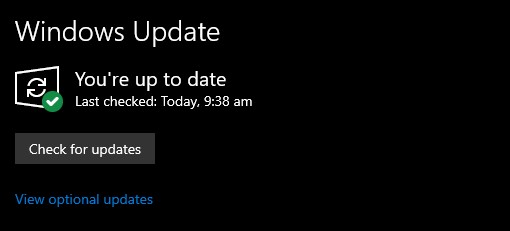 Make sure your computer has the updates latest version installed. These updates, which also include performance enhancements, security patches, and bug fixes, will remedy the crash issue. It is advised to download and install the most recent update on your PC.
Updating Windows OS
Step 1: Right click the Start button.
Step 2: Select Settings.
Step 3: Select Windows Update found on the bottom left menu of the new window that appears.
Step 4: Select Check for updates.
Fix #3 Verify game integrity of game files in local files tab
The game will crash whenever a game file in the installation folder is corrupted or missing. Use Steam to verify the game's integrity and determine whether any game file need to be changed. The servers will quickly download and install the many files that are corrupted and missing in order to resolve Road 96 issues and repair game data.
Verifying game files
Step 1: Open Steam client.
Step 2: In your Steam launcher, click Library.
Step 3: Find the game then right-click the game in your Library and select Properties.
Step 4: Choose the Local Files tab and click Verify integrity of game files.
Fix #4 Check anti-virus
Anti-virus programs that actively scans the game folder may be the cause of the issue. To determine if this is the cause, temporarily disable your antivirus. If it fixes the issue, add the game to the exclusion list and enable antivirus.