Been wondering why you don't receive phone calls the whole day? It's possible that the phone goes straight to voicemail.
Worry no more as we tackle the possible causes of having incoming calls being forwarded to voicemail, and their corresponding fixes.
Phone Goes Straight To Voicemail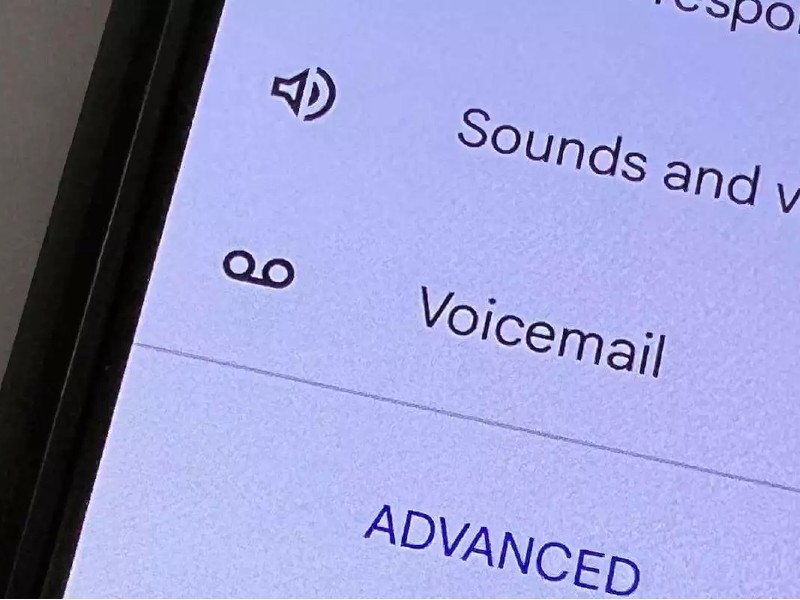 A voicemail is a centralized electronic system where messages from callers are stored. It processes different transactions of individuals, products, services, and organizations through the use of a mobile phone.
POSSIBLE REASONS WHY CALLS GO STRAIGHT TO VOICEMAIL WITHOUT RINGING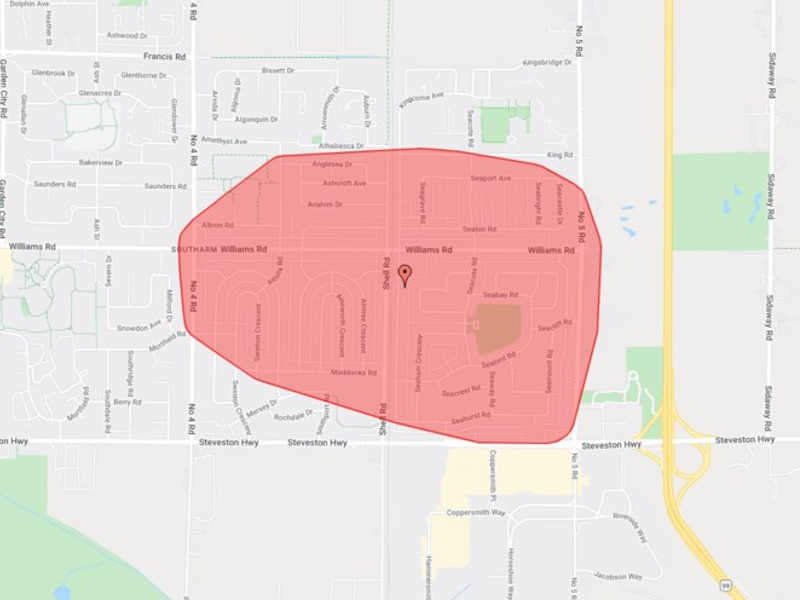 1. POSSIBLE SERVICE OUTAGE IN THE AREA
The first possible reason why the phone goes straight to voicemail is that the service provider has a network problem. This can be checked by calling another phone in your house that is subscribed to the same service provider. If the call goes directly to the voicemail, then there's an ongoing service outage in your area.
You can contact your cell provider to inquire and escalate the issue.
This way, you don't waste your time performing tweaks to resolve the issue because the problem is with the network, and all you need to do is to wait until it gets fixed.
However, if everything works fine except on your phone, this is the best time to troubleshoot your smartphone.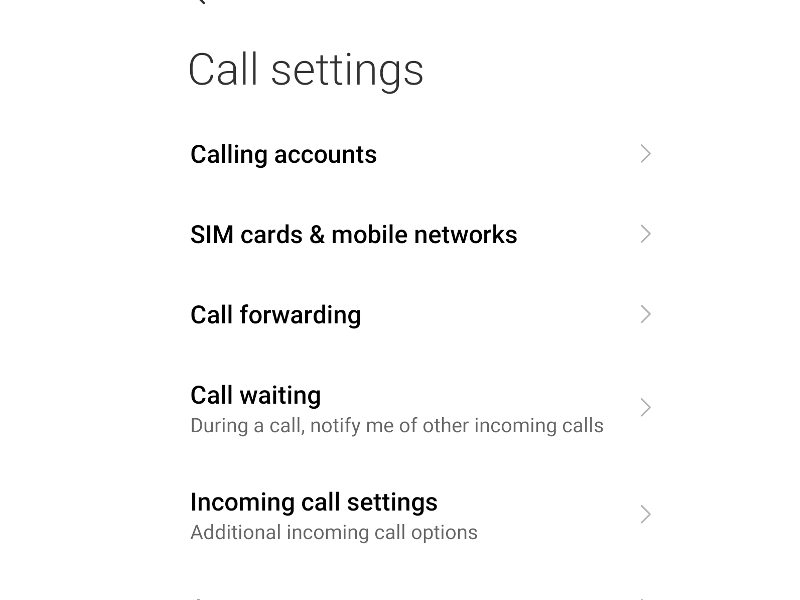 2. CALL FORWARDING OPTIONS IS ENABLED
Smartphones let users block calls and silence unknown callers on their phone.
If you can't receive calls but get voice mail messages instead, there is a big chance that the call forwarding option has been activated. This phone feature redirects incoming calls to an alternative number. And if the feature is accidentally turned on but there is no alternative number assigned, then incoming calls go directly to the voicemail box.
To fix this, simply disable this phone management feature.
For most android users, you can turn off call forwarding option using these steps:
1. Open the Android Phone app.
2. Tap the menu icon (three dots) located on the top right corner.
3. Select Settings.
4. Tap Calls.
5. Then select Call Forwarding option. If the switch is enabled, toggle it off to turn off the feature.
*If you want to receive calls from unknown callers, toggle off the button next to Silence Unknown Callers.
For iOS users:
1. Open the Settings App.
2. Tap Phone.
3. Select Call Forwarding settings and toggle the switch to turn it off.
Alternatively, you can deactivate call forwarding by calling a short code from your phone.
For all call forwarding, dial *413.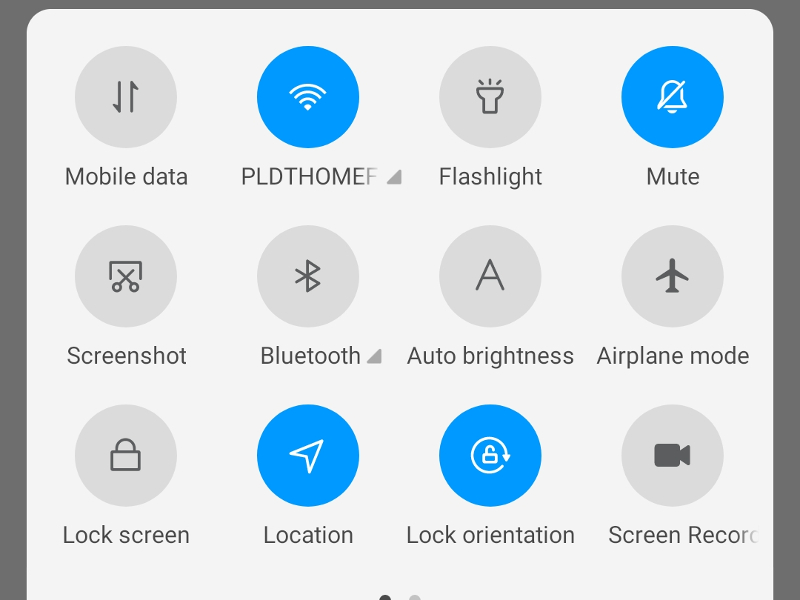 3. AIRPLANE MODE IS ON
This setting available on android, iOS, and other portable devices suspends the radio-frequency signal transmission technologies. This means that all voice calls and digital data services are disabled when Airplane Mode is turned on.
To fix this issue phone goes straight to voicemail, disable Airplane Mode using these steps:
For Android Phone:
Go to Settings App > Network & Internet > Airplane mode. Toggle the switch off if it is currently enabled. Otherwise, turn the switch on and off again to refresh the phone's system.
For iPhone:
From the Home screen go to Settings > Airplane Mode. Then turn the switch off to disable Airplane Mode.
Alternatively, you can turn this feature off from the Control Center.
Then check if the phone calls still go straight to voicemail. Use a different phone to call the erratic device. If you're already able to receive incoming calls, then you're good to go.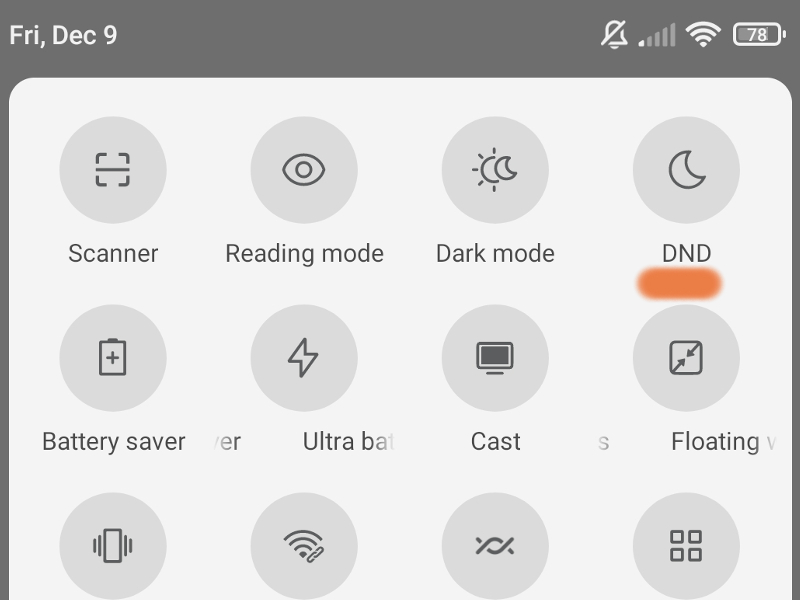 4. DO NOT DISTURB IS ENABLED
Another possible reason why you are no longer receiving calls is when the device is on Do Not Disturb Mode.
This phone feature lets you customize phone notifications, alerts, and calls. You can use DND to schedule when to receive calls or when to automatically turn it on or off.
When you enable Do Not Disturb on your cell phone, your phone will be silenced as this mode can mute sound, stop vibration, and disable visual disturbances. Therefore, you can not hear if someone is calling as the phone won't ring.
Thus, incoming calls will be redirected to your voice messages.
To deactivate Do Not Disturb feature on Android, do these:
1. Swipe up from the Home screen to open the phone App Drawer.
2. Tap the Settings icon.
3. Head to Notifications > General > Do Not Disturb. Then tap the switch to turn it off.
Alternatively, you can simply swipe down from the Android Home screen, then tap the DND option (half moon image) to turn it off.
On iPhone devices, you can change the Do Not Disturb settings by going to: Settings > Focus > Do Not Disturb.
You can also deactivate DND (Do Not Disturb Mode) from the Control Center and find the Do Not Disturb button to turn it off.
Restart your device and check if incoming calls no longer go straight to voicemail. If the problem persists, continue troubleshooting your device.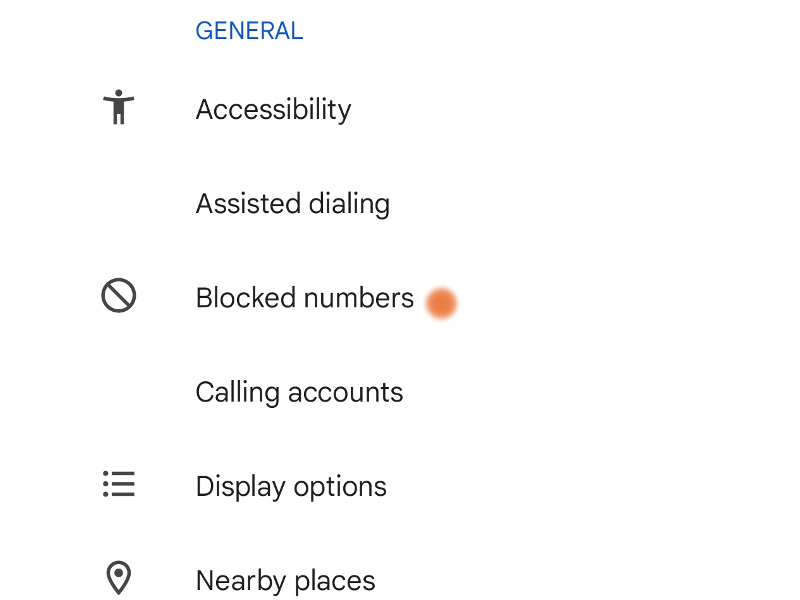 5. BLACKLISTED PHONE NUMBERS
If you are still having issues receiving calls on your phone, it is possible that the incoming callers are included in your block numbers list.
Blocked phone numbers are unable to reach you, but instead, their calls are going straight to voicemail. Being said, try to check if you have blocked any number on your contact list, and then have the phone number/s unblocked.
To do this on Android device:
Launch the phone app > More > open Settings > Blocked numbers.
To unblock a number, tap the x icon next to the number, then tap unblock to confirm.
Note: The steps may vary depending on your phone model, but basically, blocked numbers can be found in the phone Settings.
For iPhone users, follow these:
Go to Settings > Phone > Blocked Contacts. Swipe right to left across the number you wish to unblock. Then tap Unblock to confirm.
Restart your phone, then make a call from a different phone to check if the call is still going straight to voicemail.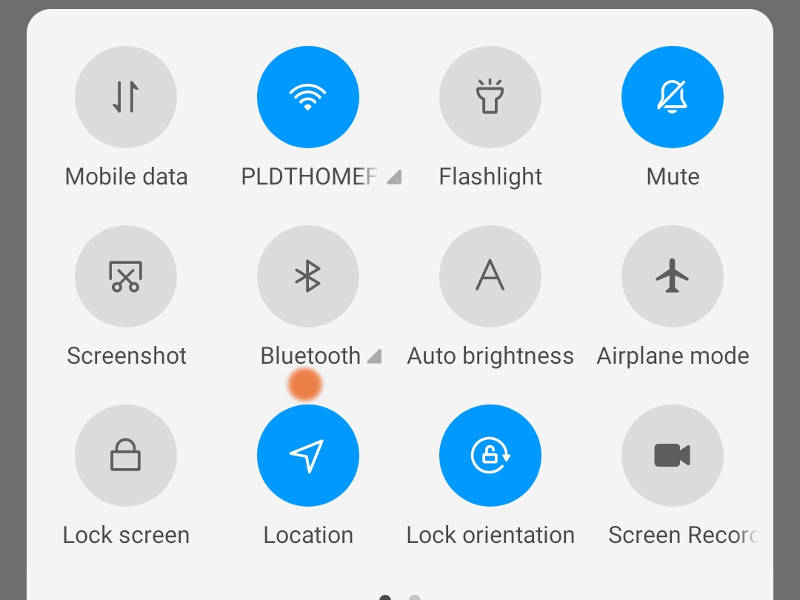 6. BLUETOOTH CONNECTION CONFLICT
Incoming calls going straight to voicemail can also be due to your Bluetooth connection because enabled. This sometimes happens when your phone thinks it has a connection to a car or earpiece, but it isn't.
In this case, you won't hear your phone ring at all.
To fix this, simply turn off your Bluetooth.
For Android phones:
Head to Settings app > Bluetooth, and toggle the switch off.
Alternatively, you can turn Bluetooth home from your Home screen. Swipe down, and find the Bluetooth icon. If it's highlighted, tap the icon to turn it off.
For iPhone:
Go to Settings > Bluetooth, and toggle the button to turn it off.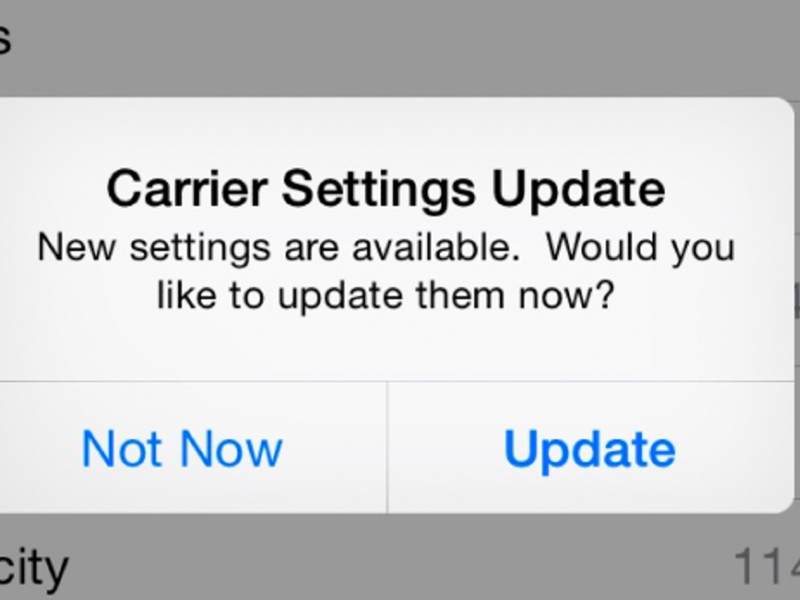 7. OUTDATED CARRIER SETTINGS
If your phone's carrier settings are outdated, this can cause network problems like incoming calls. With that being said, we recommend to update your phone's settings by doing these steps:

With that being said, we recommend to update your phone's settings by doing these steps:
Head to Settings > General > About > Update Carrier Settings.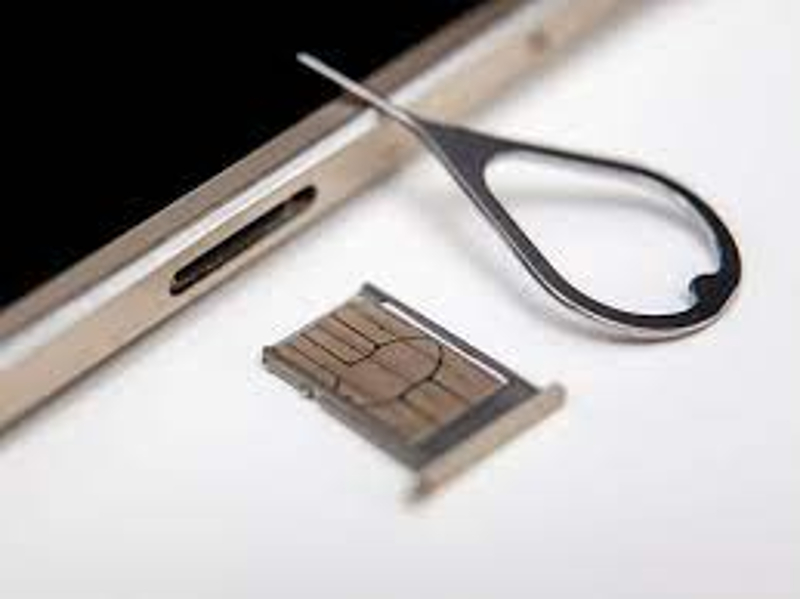 8. PHONE AND/OR SYSTEM GLITCHES
System glitches can also be the culprit. These glitches can be eliminated by simply turning the phone off and on again. But if a soft reset fails to fix the incoming call issue, you can remove your SIM card.
Here's what to do:
Turn off your phone.
Remove the SIM card using a PIN.
Clean the SIM card tray to make sure it is free of dust and debris. Check the gold part for possible scratches.
Then put the SIM card back in, and turn on your phone.
Wait for a possible warning message. If you are prompted with a message saying you have a Bad SIM card, you might need to get a new one. You can request from your wireless carrier (AT&T, T-Mobile, Sprint, Telus, etc.) for a new SIM card.
If you are still unable to receive calls up to this point, you can get in touch with your network service provider as you might need to get a new phone.
FREQUENTLY ASKED QUESTIONS:
1. WHAT IS VOICEMAIL AND HOW IT WORKS?

Voicemail is a computer-based system that allows users to exchange voice messages, send and receive voice information, and process various transactions. It is a digitally recorded message a caller hears when the recipient is not able to answer the call.

2. WHAT IS THE POSSIBLE CAUSE FOR A CALL GOES STRAIGHT TO VOICEMAIL WITHOUT HEARING THE PHONE RING?

When the call goes directly to voicemail without ringing, it means that your phone is set to Do Not Disturb. The DND mode silences all calls, notifications, and alerts. It allows users to choose when and how they want to be notified with incoming alerts and notifications.

3. CAN VOICEMAIL BE REMOVED FROM THE PHONE?

Some phones let users manually deactivate voicemail. However, most voicemail services are controlled by the network service providers. Hence, it is necessary to contact the network support team to request for the removal of the voicemail service.