Are you experiencing OlliOlli world crashes on your PC? The crashes can be caused by several factors such as corrupted game files, outdated graphics driver, and your computer not meeting the minimum requirements. To fix OlliOlli world fatal error crash, you will need to perform several troubleshooting steps.
OlliOlli World is a single-player indie skateboard sports game available on Steam. It is the third installment in the highly regarded OlliOlli series from BAFTA and multiple award-winning indie studio Roll7. OlliOlli World is brimming with character. As you grind, trick, and air your way toward discovering the magical skate gods on your quest for Gnarvana, you will encounter colorful characters as you flip and flow through the colorful and lively world of Radlandia. Travel through fun and strange world while completing tasks and challenges and meeting new people. While playing through explorable levels with different paths that offer a variety of options for player expression, you can customize your character's appearance, skills, and style. Dare a friend to beat your finest tricks on one of the millions of shareable levels or take on the world in Leagues. Dive into OlliOlli World's renowned flow state gameplay to experience its accessibility, depth, and player freedom.
OlliOlli world crashes on your PC? Here's how to fix the game crashes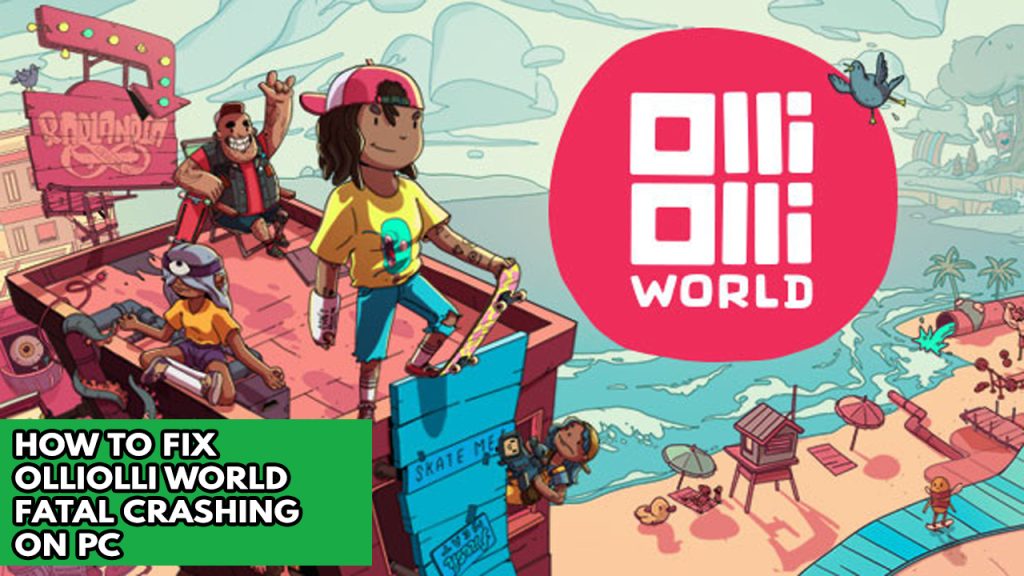 One of the issues that players might experience while playing OlliOlli is the crashing issue. This can be a frustrating experience especially if you want to play the game.
Here's what you need to fix OlliOlli world crashes.
Method #1 Check OlliOlli world system requirements

One of the first things you should do before playing OlliOlli World is to make sure your computer meets the system requirements. The recommended and minimum system requirements are both listed on the OlliOlli World game page on Steam.
Minimum Requirements
OS: Windows 10 64-bit
Processor: 2.5GHz dual core processor or higher
Memory: 4 GB RAM
Graphics: Intel HD 530, GeForce GT 430 or Radeon HD 5570 (DirectX 10.1 / Shader Model 4.1 support required)
Enough Space / Storage: 6 GB available space
Recommended requirements
OS: Windows 10 64-bit
Processor: 2.4GHz i5 or higher
Memory: 4 GB RAM
Graphics: GeForce GTX 550 Ti or Radeon HD 4850
Enough Space / Storage: 6 GB available space
Method #2 Update graphics card
If you have an outdated graphics driver, make sure you update your graphics card driver. Your PC's video card can work at its peak efficiency due to the driver. Your GPU manufacturer will periodically release new driver updates in to improve their devices and fix problems discovered in previous driver versions. This will also resolve the crashing issue with OlliOlli World.
Time Needed : 3 minutes
Updating graphics drivers
Simply type Device Manager in the search bar on your desktop and then click the Device Manager icon that appears in the results.

This will open the device manager.


Click the Display adapters icon.

The list of display adapters will be expanded.


Right-click the dedicated graphics card you are using to play the game and then select Update driver.

This will allow you to update your drivers.


Choose Search automatically for drivers.

This will search online for any new drivers and install it on your computer.

Try to check if the OlliOlli world crash problem persists.
Method #3 Disable antivirus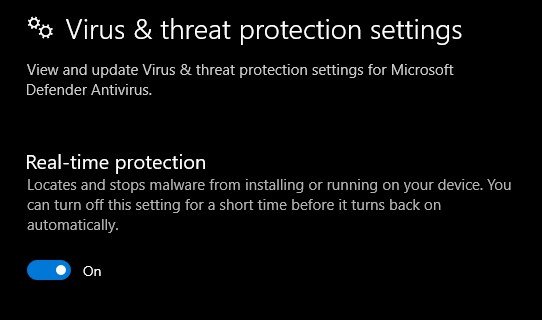 Antivirus program that actively scans the game folder may be the cause of the crashing issue. To determine if this is the cause, temporarily disable your antivirus and try to play the game, if the game does not crash then add the game to the exclusion list of the antivirus.
Turning off antivirus
Step 1: Press Windows Start menu key.
Step 2: Click Windows Settings.
Step 3: Click update & security.
Step 4: Click Windows Security.
Step 5: Click Virus & Threat protection.
Step 6: Click Manage settings.
Step 7: Turn off real-time protection.
Adding the game to the antivirus exclusion list
Step 1: Press the Start Menu button.
Step 2: Click Windows Settings.
Step 3: Click Update & Security.
Step 4: Click Window Security.
Step 5: Click Virus & threat protection.
Step 6: Click Manage setting.
Step 7: Click Add or remove exclusions.
Step 8: Click Add an exclusion.
Step 9: Click Folder.
Step 10: Locate and select the game folder.
Method #4 Close background process
You can run into issues when playing OlliOlli World if you have too many background programs open. Ensure that no other unnecessary programs are running on the computer to offer the game more CPU, GPU, and RAM to work with. If you end these background processes using the task manager, you will experience a reduction in your memory and disk usage as well as GPU workload.
Closing background programs
Step 1: Right click on the Start button. This can be found on the left pane of the screen.
Step 2: Select Task Manager. This will open Task Manager.
Step 3: On the pop up window, Click processes tab. This will allow you to show the running program.
Step 4: Right-click on the running program then select end task. This will allow you to close unused program.
Method #5 Verify game files
Every time a game file that is part of the installation folder is corrupted or missing, the game will crash. Use the Steam client to check the integrity of the game files to see whether they need to be repaired. When you have finished checking the integrity of the game files, the servers will automatically download, install, and replace any corrupted or missing files.
Verifying game files
Step 1: Open Steam client.
Step 2: In your Steam launcher, click Library.
Step 3: Find the game then right-click the game in your Library and select Properties.
Step 4: Choose the Local Files tab and click Verify integrity of game files.
Method #6 Reinstall OlliOlli World
If none of the aforementioned fixes work, you must reinstall OlliOlli World. This will resolve the OlliOlli World crashing issue as a corrupted installation may be to blame. You can have a fresh installation of OlliOlli World on your PC by performing a reinstall.