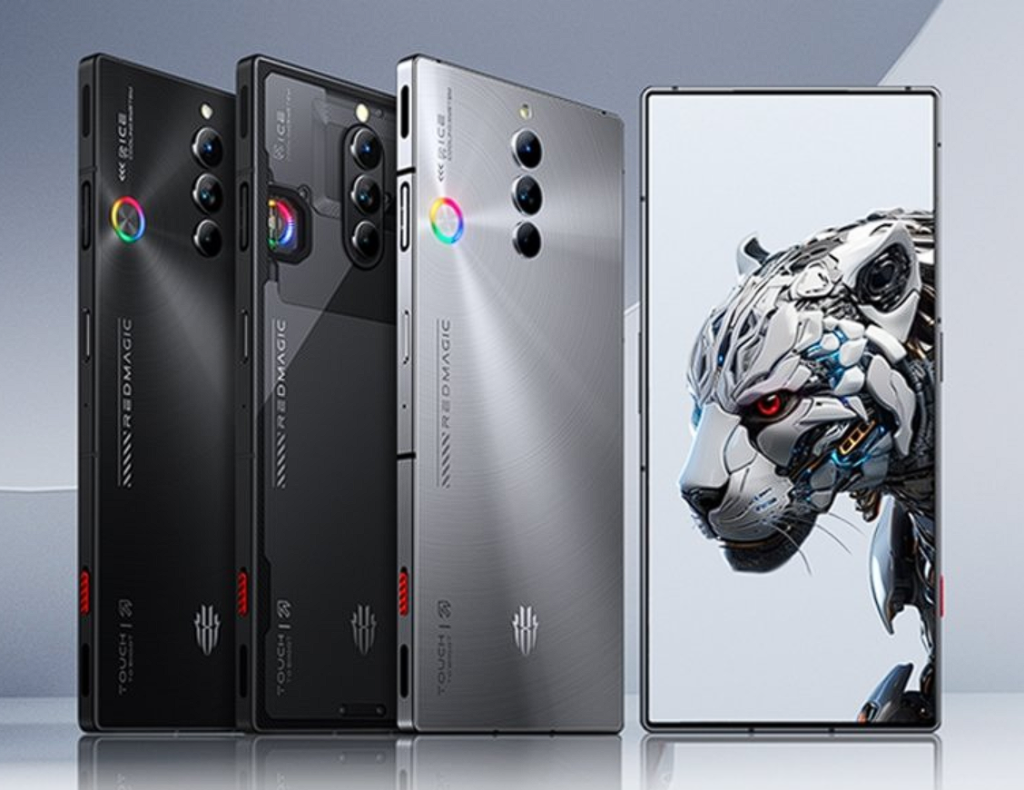 New Models Boast Top-of-the-line Internals
In an impressive move, Nubia has unveiled the latest additions to its gaming-focused RedMagic smartphone lineup, the RedMagic 8S Pro and 8S Pro Plus. These have top-of-the-line internals functioning over a Snapdragon 8 Gen2 chipset, delivering one of the most powerful performances on the market.
The RedMagic 8S Pro comes with up to 12GB of RAM and up to 512GB of UFS 4.0 storage. The 'Plus' version packs a monstrous RAM capacity unheard of in smartphone technology – a massive 24GB RAM alongside 1TB of internal storage.
Stellar Displays and Huge Battery Capacities
Both phones feature a spacious, vibrant, and sturdy display with a whopping peak brightness of up to 1,300 nits similar to previous model RedMagic 8 Pro. The display measures 6.8-inch diagonally with an AMOLED panel giving a resolution of 1116 x 2480 protected under Gorilla Glass 5.
For longevity under heavy usage, the RedMagic models come with enormous battery capacities. While both models support fast charging, the standard RedMagic 8S Pro features a massive battery of up to a solid 6000mAh capacity with fast charging up to an impressive speed of about 80W. The Plus edition houses a slightly lesser but substantial battery life facilitated by its battery capacity of uptp5,000mAh which is compensated with increased fast charging charm supported at about 165W.
Efficient Cooling System Ensures Optimum Performance
Understanding the need for enhanced device-temperature control during gaming sessions, these new additions by Nubia assure stellar cooling features like never before. They feature ICE-12 system housing a built-in fan atop its hardware along with other elements like a full thorough air duct , high-speed centrifugal operation mechanisms, and multiple other measures assisting heat dissipation, further strengthening temperature management within these otherwise specs-loaded powerhouses.
Striking Design with Strong Aluminium Frames Supplementing Aesthetics as well as Functionality
Both models sport stellar aesthetics, which are carefully synchronized with functionality with featuring RGB lights on the back side in addition to premium-looking aluminium frames housing capacitive shoulder triggers adding more fascinating visual elements to their gamer-friendly appeal.
The RedMagic models are rolled out in three different colors – Midnight, Platinum & Aurora themes – making them not just attractive but also unique devices standing out in an ocean of competitors in terms of their design form factor.
Special 'Transformers Bumblebee Edition'
For fans of transformers franchise Nubia is offering another variant namely 'BumbleBee edition' which is available at costs moderately higher than its standard counterparts where prices would typically start from around $760 for lowest variant and may go upto around $1035 for top-variant model sporting huge interior specs including whopping ram-storages options as noted above promising unparallelled gaming experiences.
The introduction of this new line drives home the message that Nubia is set on offering flagship gaming experiences integrated on mobile platforms tapping into uncharted territories never seen before in what could potentially change how we perceive mobile gaming today.