Have you experienced not being able to send a message to a particular person but instead gets an error message such as "message blocking active"? Most of the time, the pop up message error usually appears when either you blocked the contact or that particular someone blocked you. Although other than that, there are also other possible reasons why this issue can happen. In today's post, let us talk more about what is message blocking android and the possible solutions that you can do to fix this.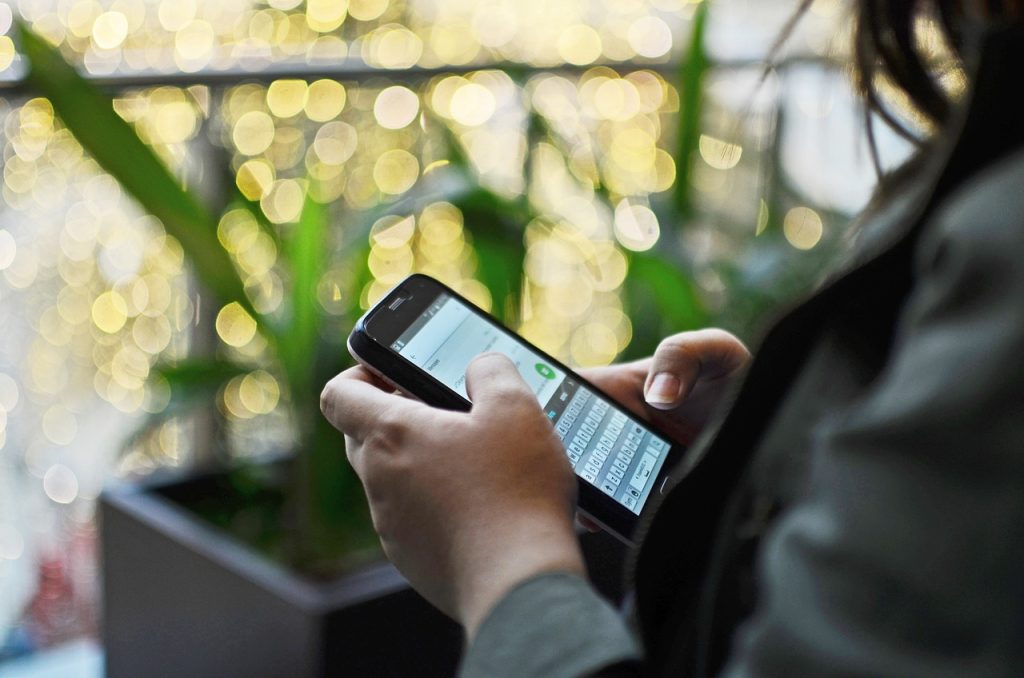 What is Message Blocking?
A useful feature on Android devices is Message blocking. Receiving spam and unwanted text message on Android devices can be irritating and a waste of one's time. In order to prevent your phone from receiving and sending unwanted message, Message blocking feature is turned ON or enabled. To be able to know if the feature is activated, it will usually display an error "Unable to send messages" when you try to send a message to someone. Not to worry though as the feature can be manually disabled if you want to the message to go through.
There are several possible reasons why you are receving "message blocking is active" on your Android and on iOS devices and that includes: the receiver blocked you or you blocked the receiver, the contact number is already deactivated, mobile carrier technical issue, moibile carrier is unpaid, an outdate Android OS and iOS and Date and time settings are incorrect.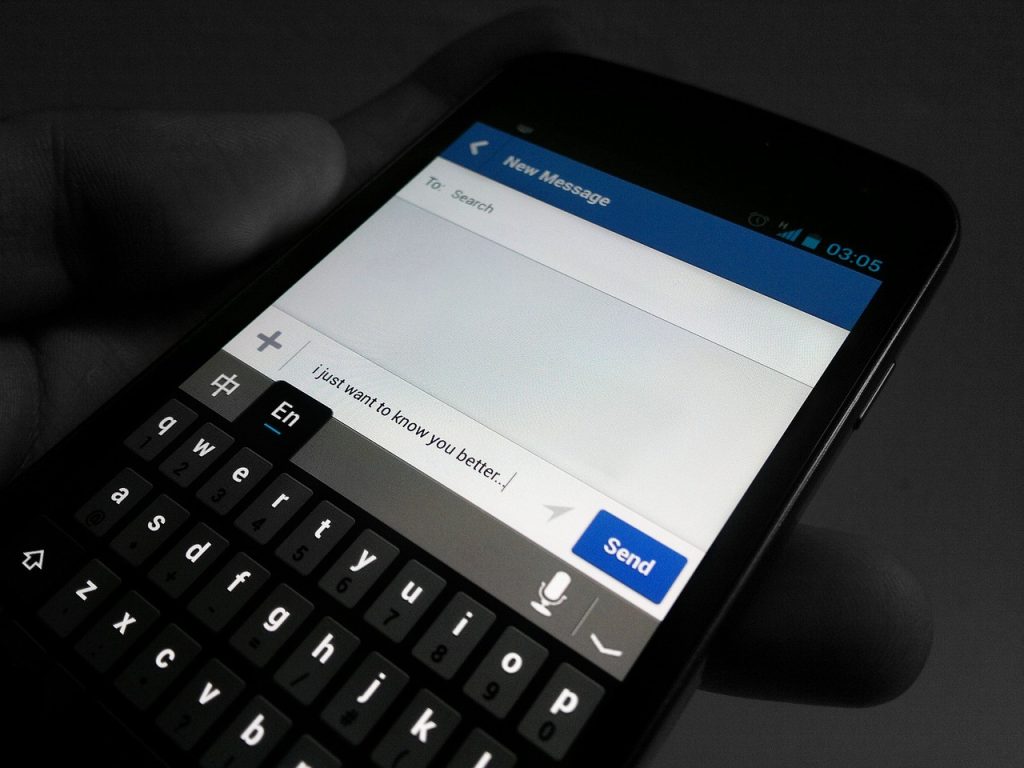 Fix Message Blocking On Android
Before performing any of the solutions below, its best to restart your Android phones first, this action refreshes your phone and removes any corrup data or minor bugs that might have caused message blocking on your Android device not unless it was activated intentionally.
As mentioned, there are times when message blocking is active error occurs if you are in a poor signal area. To fix this, try moving to another location with good network signal and then check if the message will go through without any errors this time.
Possible reasons that is causing the notification "message blocking is active" on your Android devices:
Included in the Block List
This is perhaps the most common reason for the notification to appear. If the recepient that you are trying to send a message to added your number to the block list, then it would be impossible for your messsage to go through and you as a sender will receive a notification that states " unable to send a message. Message blocking is active".
If this is the case, you can ask the receiver if he/she blocked your number or not.
Deactivated Sim Card
If your sim card is either deactivated, no longer working or banned it may be the cause that you cannot send messages to other numbers.
Issue with Messaging services
Another possible reason if you are unable to send a message with message blocking notification is that your current network plan does not include messaging services. Although it rarely happens, to make sure contact your network carrier and ask about what is included in our plan.
Also, if a network package only includes data services, then it is possible that you cannot send a message to someone. Make sure to subscribed to both data and messaging services.
Premium Message access
Make sure that the device and network service supports premium text message services, if not you will not be able to send messages and message is blocked.
Issue with the network service provider
Message blocking is usually caused by issues with the network service provider. If the network service provider is down, messaging services will be blocked and therefore you cannot send text messages to anyone.
Block Android Messaging
As mentioned, blocking someone means you will no longer receive or send messages to that particular person on using your Android phone. If you want to block Androd messaging on a specific contact number, follow the steps below:
Add the contact person to the block list. To do this simply tap on the Menu option located at the upper right corner of messages app.
Tap Blocked Contacts option to add the contact number to the Block list.
How to Fix Message blocking on Android device/Samsung Galaxy Phones
The steps mentioned below may vary depending on the Android device that you are using.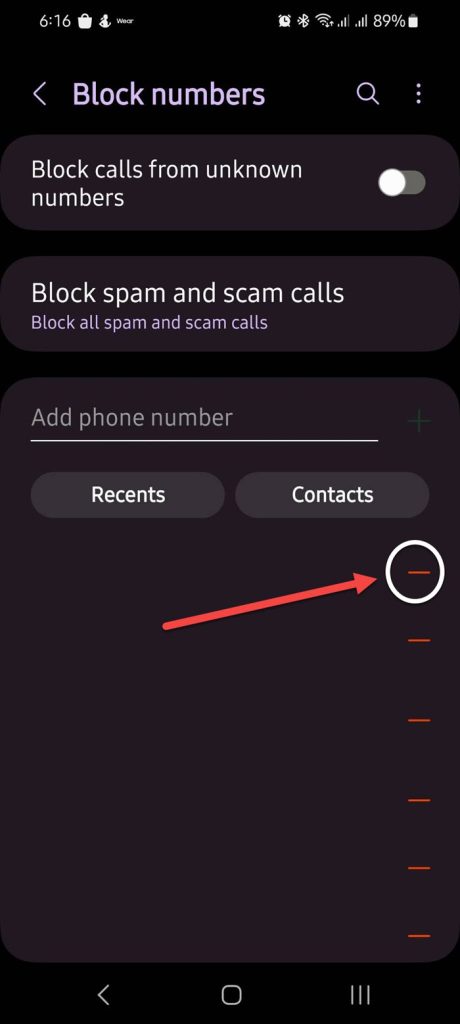 Remove recipient from Block list on samsung device
If you cannot remember whether or not you blocked someone on your samsung phone and cannot send a message to that someone, try to check the name and number of that person in your block list and remove them if ever.
To do this on a Samsung device:
Open Messages app
Tap the 3 horizontal lines located ath the search bar located at the upper left corner
Tap Spam and Blocked option
Tap the 3 vertical dots at the upper right.
Tap Blocked number option. A list of blocked numbers (if there are any) will appear along with other settings.
Locate the number or contact name from the list and tap on the red line. A prompt message appears "You can now receive calls and messages from this number".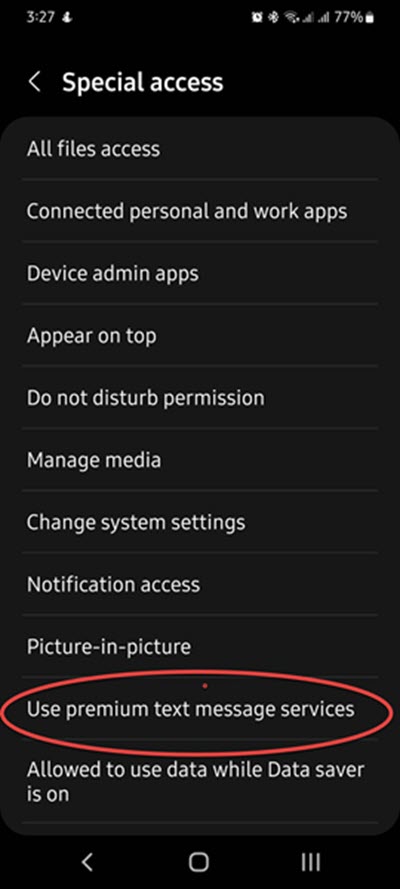 Allow Premium SMS access
Most Android devices such as the Samsung Galaxy series have the builtin message blocking feature. The message blocking feature on these devices can sometimes cause message blocking error to appear. To fix this, try to enable the Premium message access feature.
Here's how to do it on your Samsung Device:
Tap Settings app
Scroll down and tap Apps
Tap on the 3 vertical dots located at the upper right
Select Special access from the drop down menu.
Scroll down and tap on Use the Premium text message services
Tap on Messages application
Tap on Ask option.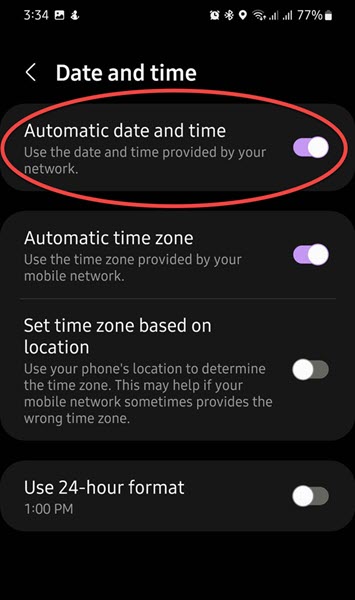 Set correct Date and Time
An incorrect date and time on your Android phones can cause issues like text message not able to send, message blocking is active. Make sure to set device to the correct date and time.
To set correct date and time on your Samsung device:
Tap Settings app
Scroll down and tap General Management
Tap on Date and Time option to select it.
Toggle ON the option Automatic Date and Time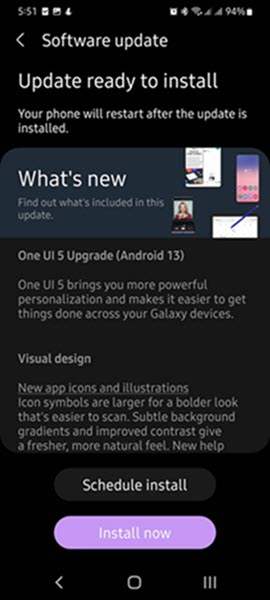 Update the latest Android OS version
An outdated operating system can cause issues on your device. Make sure device OS is up to date to help fix bugs that may have caused this issue.
To do this on your Samsung device:
Tap on Settings app.
Scroll down and tap Software update
Tap download and install. Device will now check for updates. If an update is available, click Update. Wait for the update process to complete.
After updating, send a message again and check if the message blocking is active issue still occurs.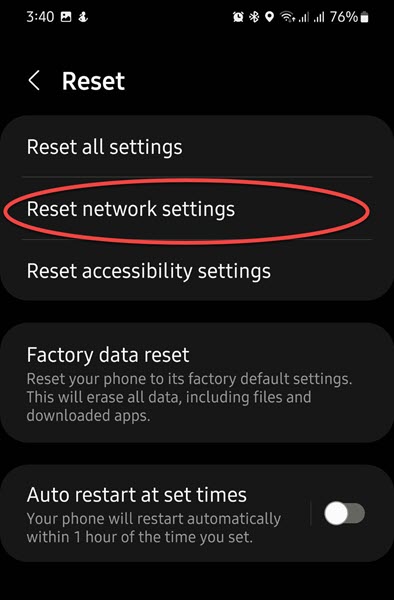 Reset Network Settings
If none of the solutions mentioned above did not fix message blocking issue on Android, the next thing you need to do is to reset the network settings. This method will bring back all network settings to default.
To do this on your Samsung device:
Tap on Settings app.
Scroll down and tap General Management
Tap Reset
Tap Reset Network Settings
Tap Reset Settings to confirm action.
---
Frequently Asked Questions
How will I know if someone has blocked me?

Obviously, you can easily tell if someone has blocked you if sending messages to that person will not go through though aside from all other possible reasons. But the most common reason why you cannot send a message is simply because they blocked you or vice versa

Why do messages keeps getting blocked?

If the recipient is not blocking you and still your text messages can't get through, the error message message blocking is active appears

Are you able to check if a blocked contact tried to contact you?

When a mobile number is blocked, there is no way of knowing if the owner of that number tried to reach you.

How to turn off message blocking?

The only way to turn off message blocking on a particular number or person is to remove that person from that Block list. After removing, you can then continue sending and receiving text messages from that someone.
Final Thoughts
Aside from other communication platforms such as Facebook messenger, WhatsApp and other form of communicatino, text messaging is still considered to be the most dependable communication offline platform. There is no need for an internet connection to be able to sent text messages, a valid phone number is needed.
ALthough there are instances when messages blocking issues can occur. But not to worry as we have outlined possible fixes on message blocking is active error on your Android device.