A new leak has revealed the presence of the third-gen LG Harmony smartphone, which is expected to storm the budget market segment when it is launched. This leak by @Evleaks has revealed an image of the smartphone, revealing some interesting characteristics in the process. First and foremost, the phone appears have a standard display design with plenty of bezels on all sides. This is usually a good indicator that this isn't a high end phone.
What grabbed our attention, however, was the fact that the left side has an additional button apart from the two volume buttons. Since the right side has a dedicated power button, this can only mean LG is utilizing a dedicated Google Assistant button here. Also notable is the user interface shown in the image, appearing to be on par with LG's 2019 smartphones. This could in all likelihood be a variation of the LG UX 8.0.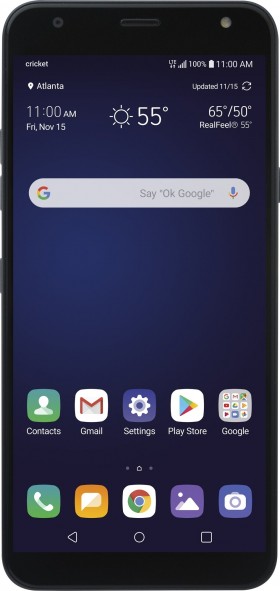 This is a budget device, and if the predecessor is any indication, the LG Harmony 3 shouldn't sell for more than $200 when it is sold in the U.S. Since this is only a leak for now, there's no word on what other features the phone will be packing or if it's arriving anytime soon. The leak comes courtesy of Evan Blass a.k.a Evleaks on Twitter, who has been very reliable with regards to device leaks in the past, so we have no reason to doubt the leak's credibility.
While the Harmony 3 may not break sales records when it hits shelves, it will no doubt serve up as a viable alternative to mid-ranged and budget offerings available in the U.S.
Source: @evleaks (protected account)
Via: GSM Arena