The Steam version of Humankind will not launch or run for a variety of reasons. It could be due to missing or corrupted data, hardware difficulties, or obsolete graphics drivers. To fix the problem that keeps Humankind from launching, several troubleshooting methods will be required.
Humankind is a turn-based strategy 4X video game developed by Amplitude Studios and published by Sega. The game was released in August 2021 for Microsoft Windows and Stadia. It's a historical strategy game in which you'll rewrite the entire history of humanity. Humankind is a game similar to the Civilization franchise. Players control the expansion of their civilization, build cities, and command military and other types of forces as they interact with other civilizations on the virtual globe, which is randomly generated at the start of each game. Humankind is unusual in that it allows the player to choose from ten civilization types based on historical societies from each era. Each conflict in Humankind is like a small turn-based board game on top of the actual global map. Take leadership of each of your men after unloading your army.
Humankind not launching issue persists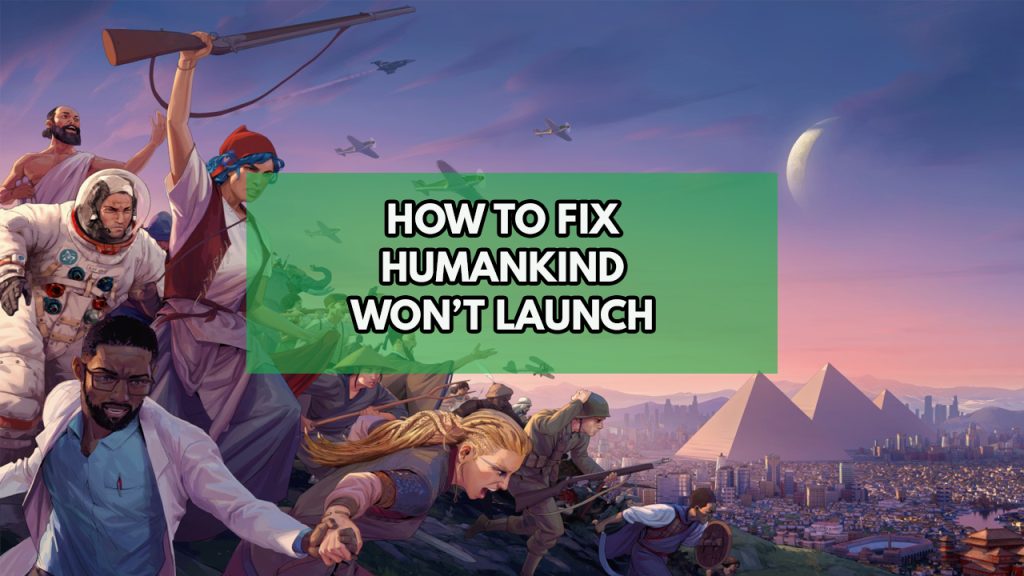 One of the issues you may face when playing the game is that Humankind will not launch. When you click the game shortcut on your desktop or in the Stream client, nothing happens. This is inconvenient, especially if you really want to play the game.
Here's how to resolve the Humankind launch issue.
Fix #1 Check system requirements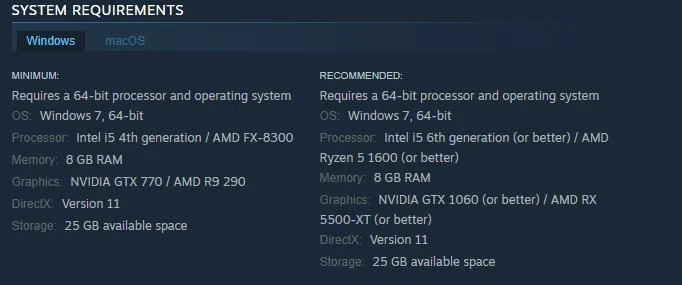 The first step is to verify that your computer can run Humankind. The minimum and recommended system requirements for the game have been provided by Steam. Your computer must meet at least the minimum system requirements to solve the Humankind launch issue.
Minimum requirements
OS: Windows 7, 64-bit
Processor: Intel i5 4th generation / AMD FX-8300
Memory: 8 GB RAM
Graphics: NVIDIA GTX 770 / AMD R9 290
DirectX: Version 11
Storage: 25 GB available space
Recommended requirements
OS: Windows 7, 64-bit
Processor: Intel i5 6th generation / AMD Ryzen 5 1600
Memory: 8 GB RAM
Graphics: NVIDIA GTX 1060 / AMD RX 5500-XT
DirectX: Version 11
Storage: 25 GB available space
Fix #2 Update graphics card drivers
Because of outdated graphic drivers, you will be unable to play Humankind. Make sure you have the latest version of driver installed because it will feature performance and bug updates that will improve your gaming experience and resolve the Humankind starting problem.
Time Needed : 3 minutes
Manually update graphics card drivers
Simply type Device Manager in the search bar on your desktop and then click the icon that appears in the results.

This will open the device managers window.


Click the Display adapters icon.

The list of display adapter will be expanded.


Right-click the dedicated graphics card you are using to play the game and then select Update driver.

This will allow you to update your driver.


Choose Search automatically for drivers.

This will search online for any new drivers and will automatically download and install it on your computer.

Fix #3 Verify integrity of game files in local files tab
Humankind will not launch if one or more game files are corrupted or missing. To fix this, open the Steam client and check and verify integrity of game files in your library. To replace any missing or corrupted game cache, new files will be downloaded from the servers.
Verifying game files
Open Steam client.
In your Steam launcher, click Steam Library.
Find the game then right-click the Dragon Age Inquisition in your game library and select Properties.
Choose the Local Files tab and click Verify integrity of game files. This will let you verify the game files.
Fix #4 Disable anti virus software
Sometimes antivirus software prevents the game from starting. To see whether this is the problem, turn off your antivirus for a while and see if you can start the game. If you want to play the game, you'll need to add the game files to your antivirus software's exclusion list.
Turning off Anti virus software
Press Windows Start menu key.
Click Settings.
Click update & security.
Click Windows Security.
Click Virus & Threat protection.
Click Manage settings.
Turn off real-time protection.
Fix #5 Run the program as an administrator
If it is unable to access some Windows services components due to restrictions, Humankind will not start. By running the game with administrative capabilities, you can ensure that it has access to these components and avoid technical problems. To accomplish this, run the Humankind game exe file as administrator in the default location of humankind folder.
Running as an administrator
Right-click on the game executable file from the installation folder.
Click Properties.
Click on the Compatibility tab.
Make sure to place a checkmark on the Run this program as an administrator.
Click on Apply then Ok then launch Humankind.
Fix #6 Close background programs
You haven't closed any Microsoft services or unnecessary running programs on your PC while playing Humankind, thus the game won't start. Confirm that the game has access to all of your computer's resources, including RAM and CPU.
Closing background programs
Right click on the Start button. This can be found on the left pane of the screen.
Select Task Manager. This will open Task Manager.
On the pop up window, Click processes tab. This will allow you to show the running program.
Right-click on the running program then select end task. This will allow you to close unused program.
Fix #7 Disable Steam overlay
Overlay programs operate in the background while playing Humankind. This frequently causes a technical issues for systems with insufficient hardware resources.
Disable overlay
Open the Steam client.
Click on Steam found on the upper left side of the client.
Click Settings.
Click In-Game.
Uncheck Enable the Steam Overlay while in-game box.
Click OK.
Fix #8 Reinstall the game
If the previous troubleshooting procedures don't work, you might consider uninstalling and reinstalling the game because the game installation folder could be the issue.
Frequently Asked Questions
Is Humankind a great game?

Yes it is.

How long does Humankind take?

12 hours.

Is humankind on PS4?

No, it is not released on any consoles.

Is Humankind an endless game?

No but there is a mod.

What type of game is Humankind?

Civilization type of game.