A Xiaomi Poco F3 smartphone that randomly restarts or reboots can be caused by several factors. There have been reports from Poco F3 users wherein the phone suddenly reboots or restarts while playing games or opening a browser or just about anytime, although there really is nothing you can do when the reboot actually happens but there are ways on how to fix this problem. That is why in this latest installment of our troubleshooting series, we will talk about the recommended and proven solutions that you can do in order to fix Xiaomi Poco F3 restarting randomly issue.
What to do if Xiaomi Poco Fe Restarts Randomly
There are several factors that may have caused this particular problem to occur such as a hardware or software issue, a corrupt or outdated applications of firmware, presence of moisture on the device, overheating of the device can be a possible cause as well as damage to the hardware. Listed below are the troubleshooting solutions that you can do if you are experiencing random reboot issue on your affected device such as Xiaomi Poco F3 smartphone.
Before we proceed with the troubleshooting solutions in this post, let us first take a quick look at Xiaomi Poco F3 smartphone specifications:
Display
Size: 6.67 inches
Super AMOLED display
Resolution: 1080 x 2400
Body
Dimensions: 163.7 x 76.4 x 7.8 mm
Weight: 196 g
Build: Glass front (Gorilla Glass 5)/ Glass back (Gorilla Glass 5)/ Plastic frame
Sim: Dual-sim ( can use Nano sim and dual sim on stand by)
Comm
WLAN: Wi-FI 802.11 a/b/g/n/ac/6, Dual-band, Wi-Fi Direct, Hotspot
Bluetooth: 5.1, A@DP, LE
Infrared: YES
USB type C 2.0
Memory
Card slot: not available
Internal storage: 128Gb and 6GB RAM; 128Gb 8Gb RAM, 256Gb 8G RAM
Battery
Li-Po 4520 mAh, cannot be removed
Charging: Fast charging with 33W, fully charged in about 52 minutes (estimate)
Quick charge: 3+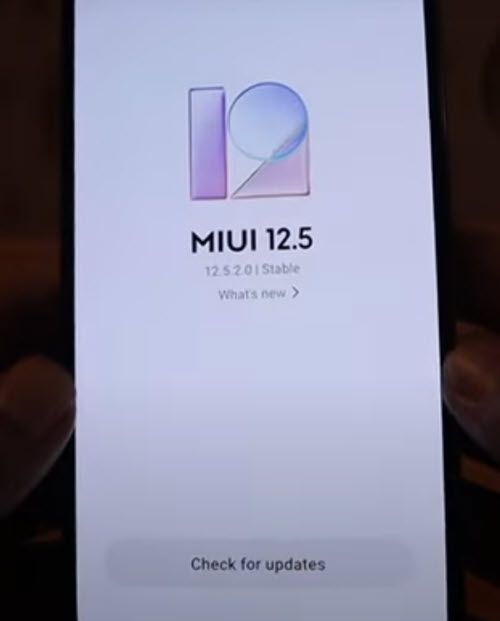 Solution 1: Check the current software version
If users have recently upgraded your device to MIUI V12.x, it may be the cause why the device random restarts issue occurs. This is considered to be a software issue. But not to worry since Xiaomi already know about this issue and is currently working on fixing random reboots problem the soonest possible time.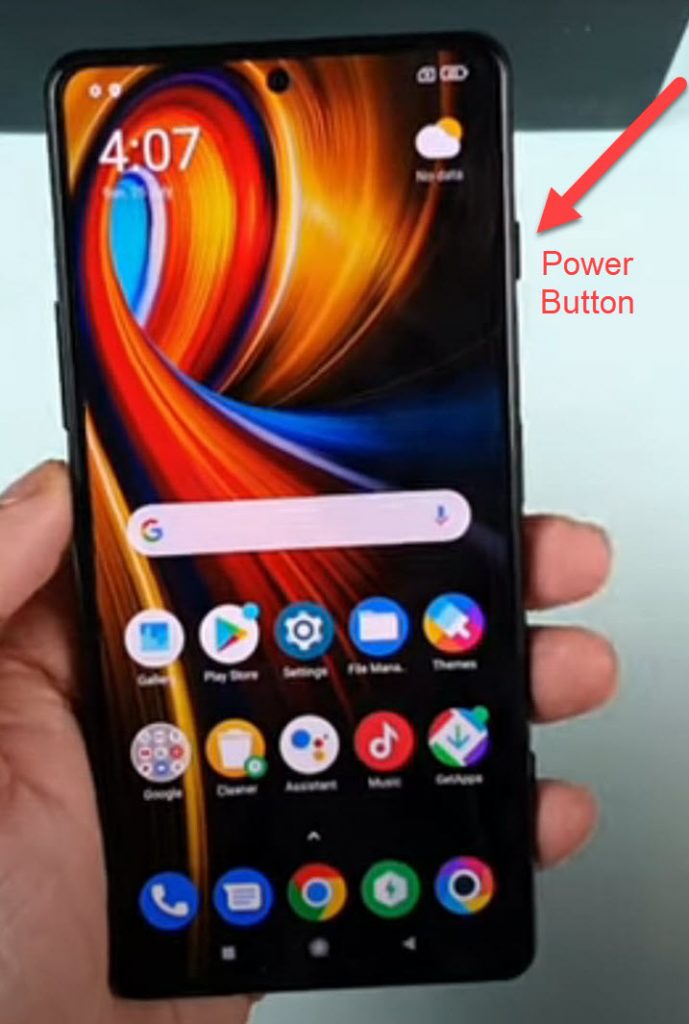 Solution 2: Do not put too much pressure on press Power Button
Although this is not actually a troubleshooting method but instead a reminder to Poco F3 users that to prevent the phone from random restarts, make sure not to press the power button too much. Also, if you are using a protective phone case for the phone make sure that it fits perfectly or it might at some point phone case accidentally pressed the power button causing the phone to shut down or restarts on its own.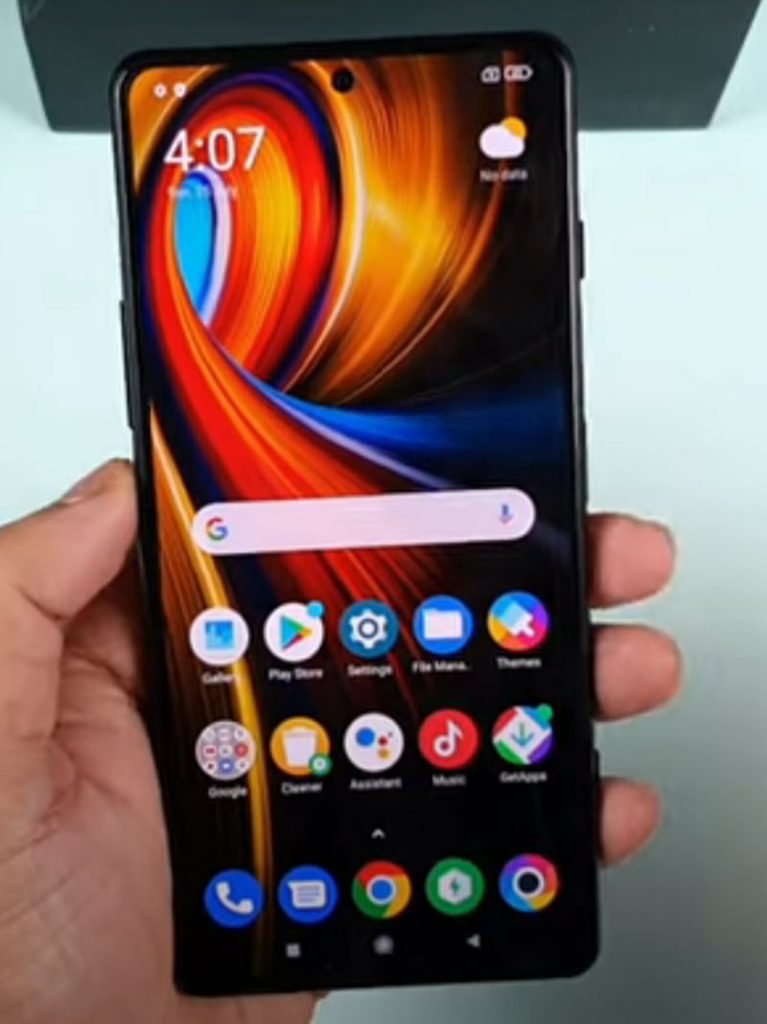 Solution 3: Check for corrupt applications installed
Another solution in fixing random reboots issue on Poco F3 phone is to check for any corrupt apps. These are applications that does not open or launch and often crashes most of the time. When this happens, it can cause the system to lag and hang every time you attempt to launch the application. Therefore to prevent issues to arise, make sure the phone does not have a corrupt application installed. To fix this, uninstall third party apps that are unused or unwanted.
check if Poco F3 restarting randomly issue still occurs.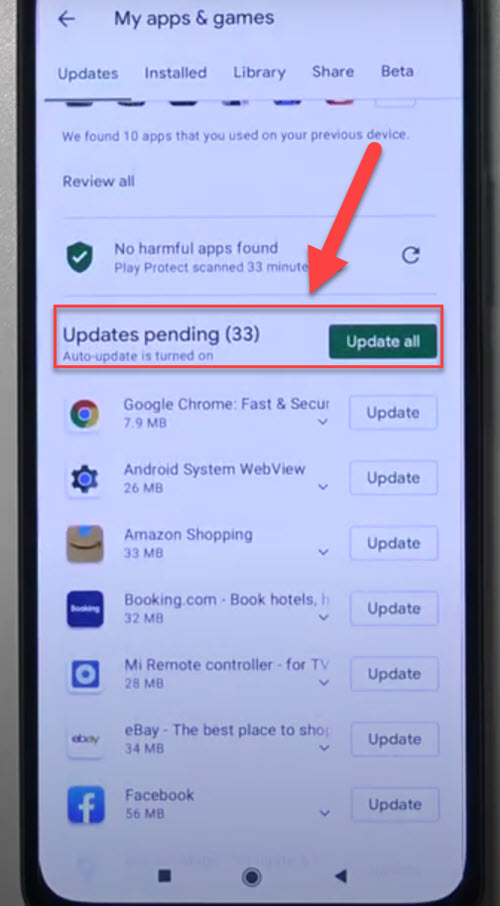 Solution 4: Update all apps installed
Most of the time, an outdated apps can cause the app to malfunction causing glitch. As a result, it can also cause random restart problems. To fix this and to prevent random reboots problem in the future, it is recommended to update all applications installed from time to time.
To do this:
Swipe up from the home screen of your phone.
Tap on Settings app, an icon that looks like a gear.
Under Settings, tap on Apps
Tap Manage apps
Under Manage apps section, tap on Updates tab. Apps with pending updates will appear.
Tap Updates to begin the update process of the applications with pending updates.
After applications are already updated to the latest version, check if Poco F3 restarting randomly issue still occurs.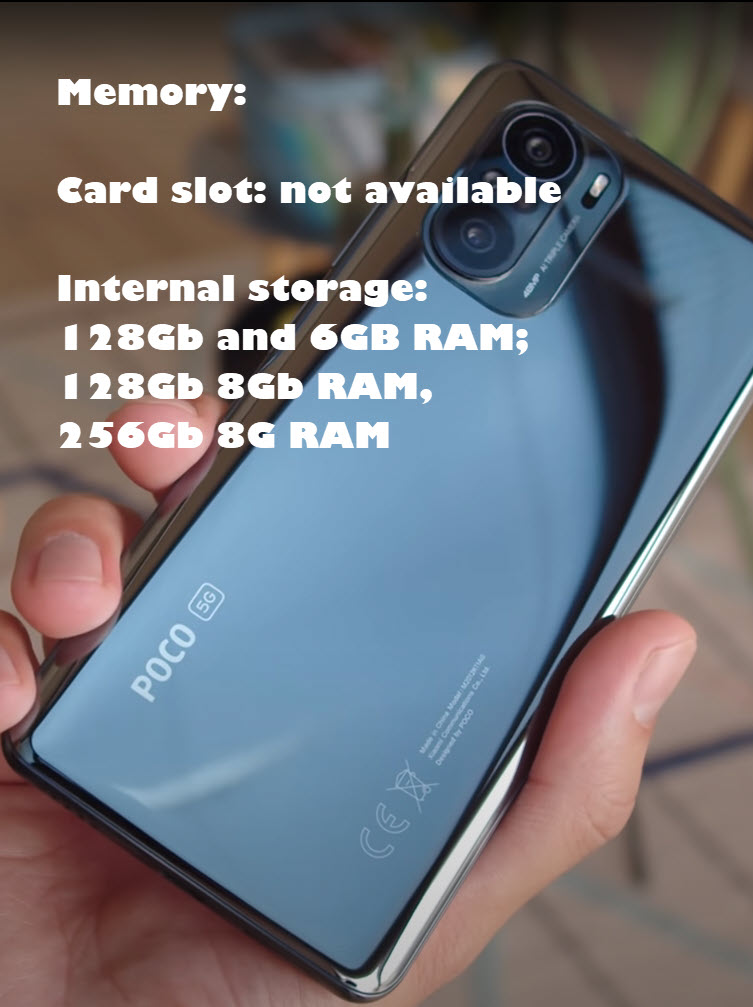 Solution 5: Make sure phone has sufficient storage
Just like with any smartphone phone, sufficient storage is quite important. If the RAM is not sufficient to handle the amount of storage it needs to make the phone to work properly, it will congest the phone's system causing the phone to be slower than usual. As a result, random reboot occurs.
To fix this, you do a clean up of your phone to free some storage space.
Check if Poco F3 restarting randomly issue still occurs.
Solution 6: Check for Battery issues
Mobile battery depletes over time especially with continuous use. In this case, make sure to check your battery for issues. There are instances when the phone randomly restarts because the battery is no longer functioning the way it should be or it has already been depleted.
If battery issues is ruled out to be the cause for random reboot issue, you have visit the nearest Xiaomi Service center in your area and have an authorized technician replace the phone with genuine battery replacement.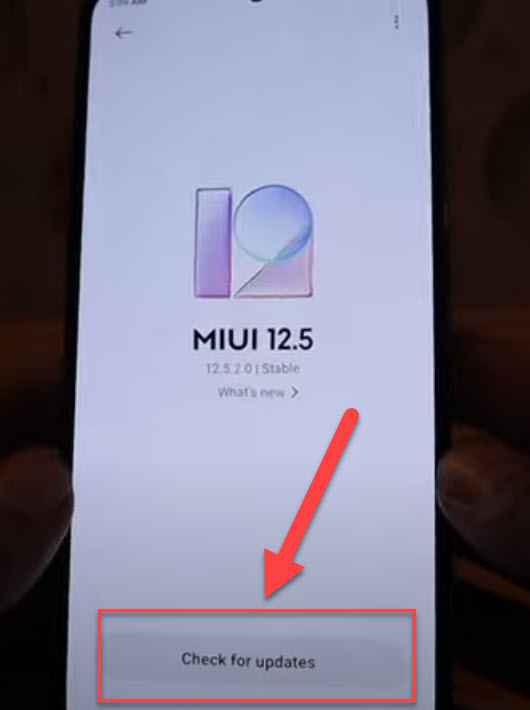 Solution 6: Update Poco F3 Software
Users are recommended to update Poco F3 software to the latest versions. An outdate software can cause issues, in this case, random rebooting of the device occurs. Updating is important as it fixes bugs, glitches and malware issue that can cause problems with the device.
To do this:
Swipe up from the home screen of your device.
Tap on Settings app, an icon that looks like a gear.
Under Settings section, tap About phone.
Tap MIUI version.
Tap on Download Update tab, wait for update process to complete.
In an update is available for download, tap Reboot now.
Once device completely reboots, check if affected device restarting randomly issue still occurs.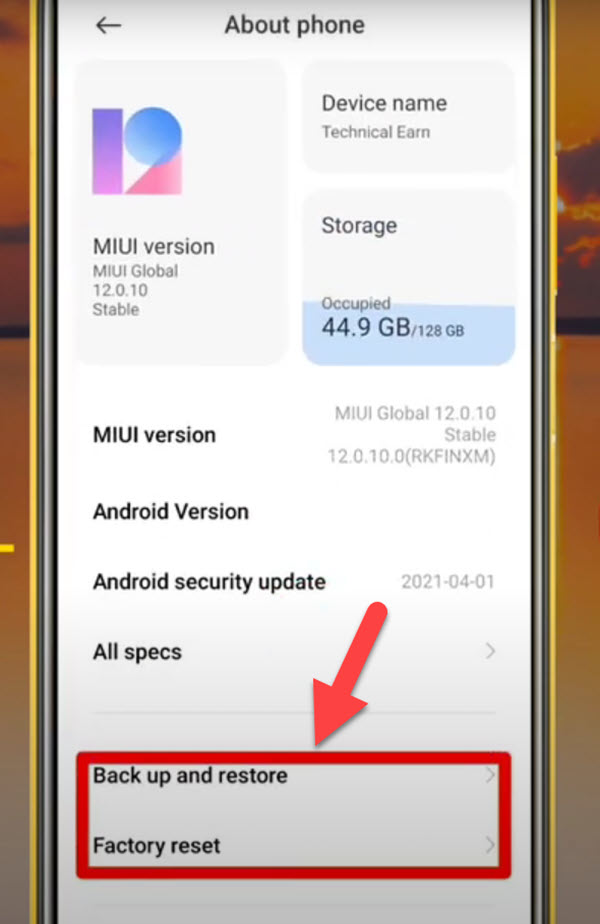 Solution 7: Factory Reset the device
If none of the solutions mentioned did not fix random reboot issues on your device, you may need to factory reset the device. Considered to be the last resort in fixing issues. Take note that factory reset means that all data stored on the device will be erased and deleted therefore make sure to have a back up of all stored and important data before you restore Poco F3 to its factory settings.
To do this:
Turn ON Poco F3 phone by pressing the Power key.
Swipe up from the home screen of your device.
Tap on Settings app, an icon that looks like a gear.
Under Settings section, tap About phone.
Scroll down and tap on Factory reset.
Under Factory reset section, tap Erase all data located at the bottom.
A first prompt "Attention" message appears, tap Next tab.
Another prompt 'Attention" message appears, tap OK tab to confirm. Wait for reset process to complete.
Check if Poco F3 random reboot issue still occurs.
After following the solutions mentioned above, you will successfully fix Poco F3 Randomly restart issue.