The average smartphone user will usually be contented with the menu options of their Samsung Galaxy S9 / S9+. In fact, the visible menu is more than enough for most consumers. There are however advanced smartphone users that will need more control over their phone which is why a hidden menu called the Developer Mode can be enabled on the phone.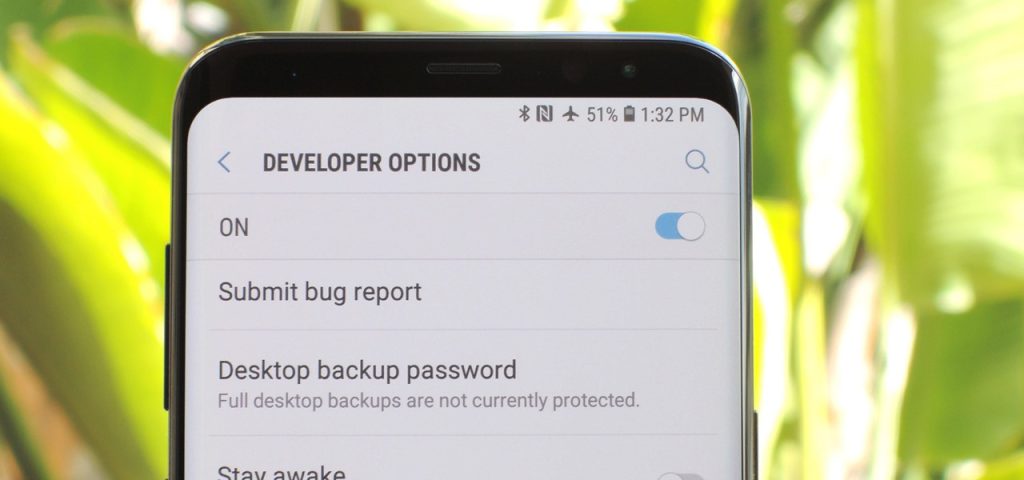 Turn on your Samsung Galaxy S9/S9 Plus.

Go to your Samsung S9 "Application" icon and Open Settings option.

Under Settings option, select About phone, then choose Software Information.

Scroll down the screen and tap Build number several times until you see a message that says "Developer mode has been enabled".

Select on the Back button and you will see the Developer options menu under Settings, and select Developer options.
Once you have access to the Developer Mode there are several useful things that you can do.
Enable USB Debugging:

This is needed if you are going to upgrade the firmware of the phone, install a custom ROM, or connect the phone to an Android debugging tool.

Limit background process: If you want to squeeze in the maximum performance of the phone then you can limit the number of apps that are running in the background.
Speed up device animations
Fake the GPS location