There are certain instances when hotspot keeps disconnecting and or keep turning off. It can be a very frustrating experience especially when you are connected to a hotspot with that issue and you badly need an internet connection. In here, let us go through troubleshooting methods that you can do to address the problem of "why does my hotspot keep turning off".
What is a hotspot?
Sharing an internet connectin to another device is common nowadays. Similar to a mobile phone, when hotspot is enabled on your mobile device it will connected to either a 4G or 5G connection (whichever is available in your area at that time) through your mobile data network. Once connected, it will the create a secure Wi Fi hotspot and friends can now connect to an internet connection through you via the mobile hotspot. It is simply sharing your connection to another mobile device.
Hotspot Keep Turning Off
There are several reasons why a mobile hotspot keep turning off ranging from mobile features that automatically disables hotspot such as power saving mode feature to data limit is reached. An initial solution to solve this is by turning the power saving mode feature. But after turning off power saving mode and still the issue still persists, not to worry as are other solutions that you can try to fix this.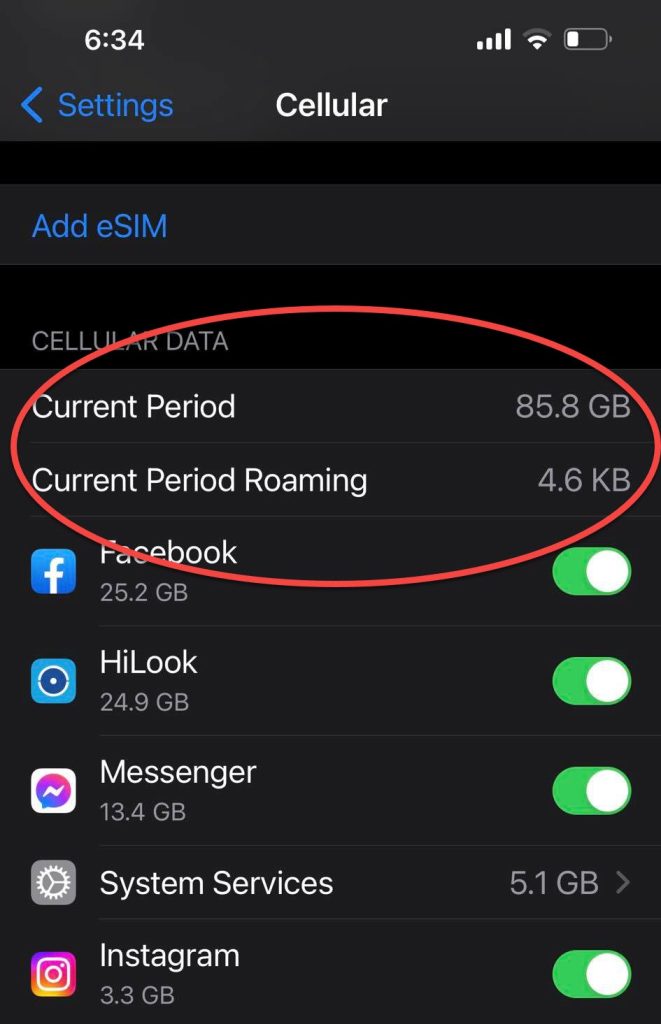 First Solution: Check Mobile Data Usage
As mentioned, if data limit is reached it is likely to be the cause for hotspot keep turning off. You may need to check your data usage to know if it is the cause of the issue.
To do this, tap Settings from the home screen of your mobile device and then tap connections, tap Data Usage. You will see details of your data usage. If after checking and you already reached the limit, subscribe to your carrier for any additional data you choose.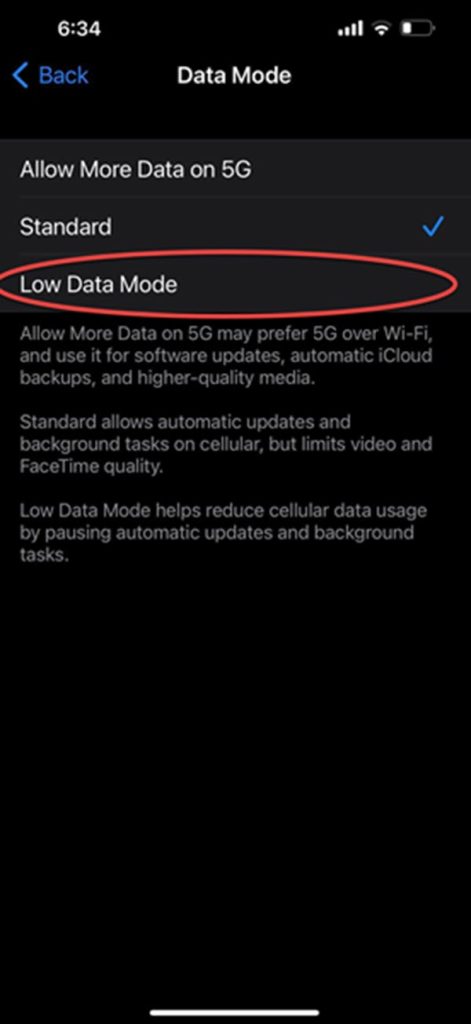 Second Solution: Disable Low data mode
If you are on a limited data from your local carrier, an enabled low data mode is probably the culprit for your hotspot to turn off as low data mode feature when enabled ensures that mobile data usage will be reduced. When the low data mode is enabled, it will automatically activate once it detects that you are already low on data. When that happens, some features and apps will be disabled such as iPhone personal hotspot and other background tasks that would use data. Try to disable low data mode on your iPhone and then check if the problem still occurs.
To disable low data mode, follow the steps below:
Tap Settings app
Tap Cellular
Tap Cellular data Options
Tap Data mode option
Select Low Data Mode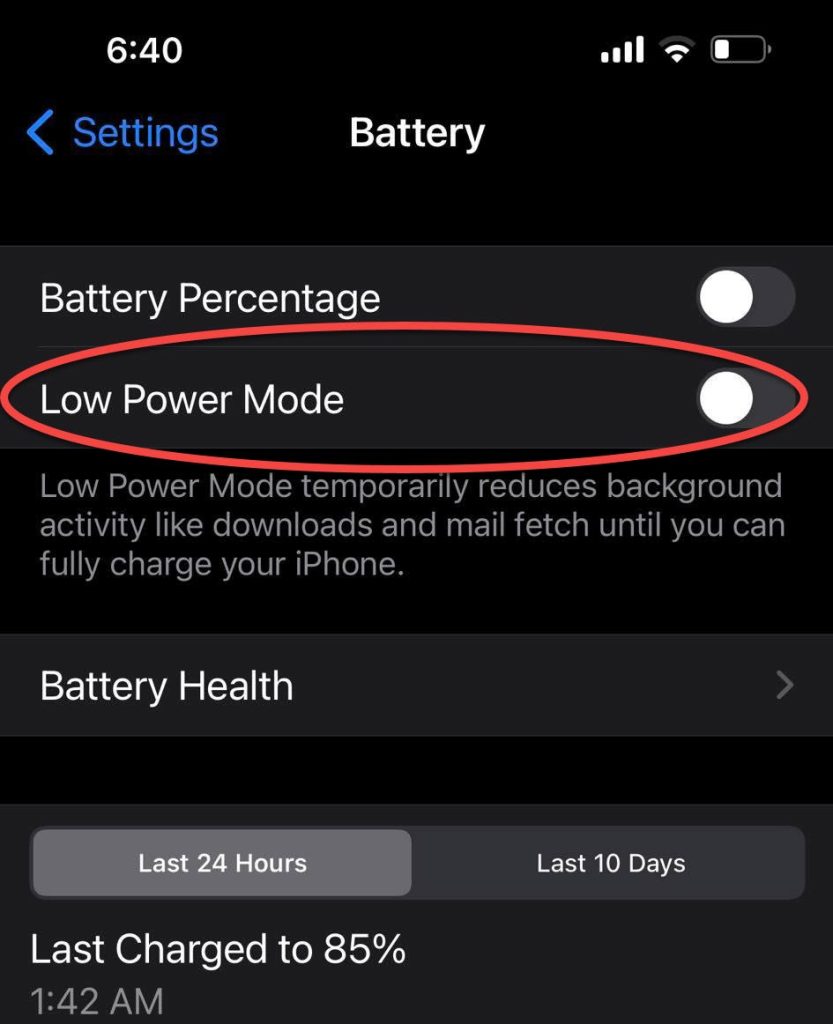 Third Solution: Disable Low Power mode
Low power mode helps save battery life of your iPhone and other mobile device. Similar to low data mode, when low power mode is activated or enabled some apps and features on your mobile device will be disabled. Since the use of mobile personal hotspot can easily drain the phone's battery, it is included in the list of apps and feature that will be disabled when low power mode is activated.
To do this:
On your iPhone's home screen, tap Settings
Scroll down and tap Battery
Toggle ON slider of low power mode option.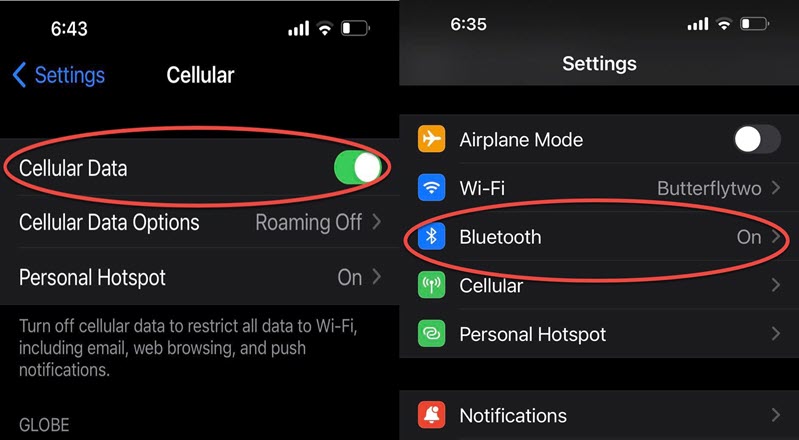 Fourth Solution: Make sure both Cellular Data and Bluetooth are enabled
To be able to share your mobile hotspot to your Friend's device, the Cellular Data and Bluetooth must be enabled. It is possible that iPhone hotspot keep disconnecting or keeps turning off because either the bluetooth or the cellular data was accidentally turned off. Check if both are enabled and then check if the issue still persists.
To do this:
On device home screen, tap Settings app
Check if Bluetooth is ON and Check if Cellular Data is ON.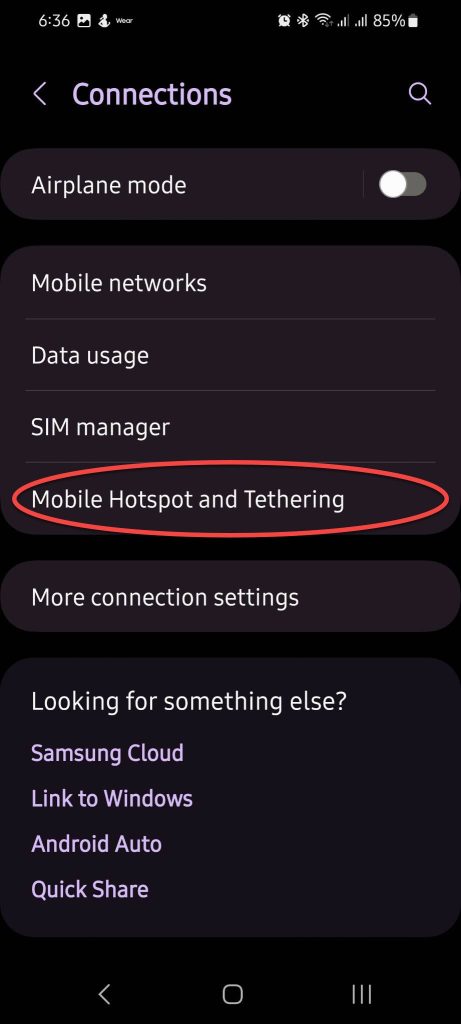 Fifth solution: Change Mobile hotspot timeout settings
Android devices have this feature that helps in saving battery consumption by reducing it through the timeout settings on the device. This means that when for a specific tie or fixed period, when no devices are connected to the mobile hotspot, it will automatically disable mobile hotspot settings.
Note: not all devices have this settings. If your device does not have this setting, skip this solution and proceed to the next one.
To change this settings on your Android phone:
Go to settings
Tap Wifi and Network (other devices tap Connections)
Tap Hotspot and Tethering
Tap Wi fi hotspot
Toggle OFF Turn off hotspot automatically option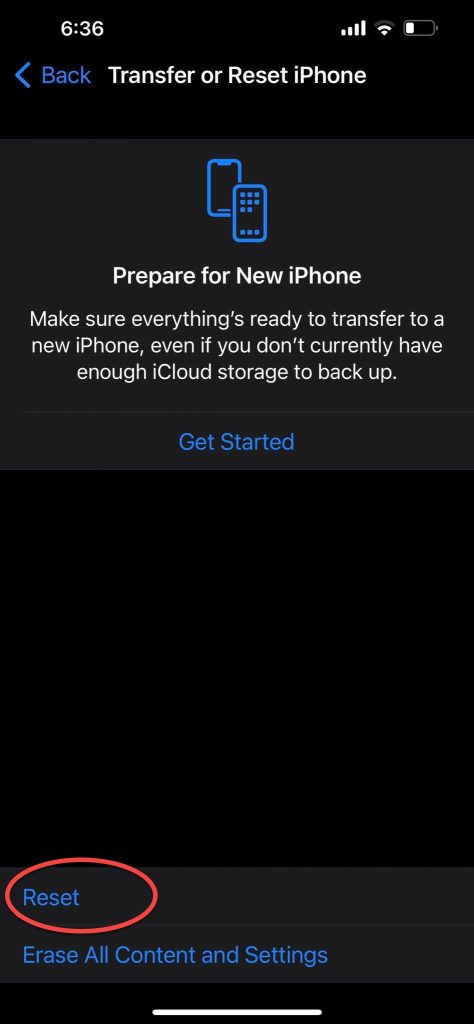 Sixth Solution: Reset network settings
If there are issues with the current network settings that you are connected to, it is highly possible to be the cause of your personal hotspot keeps disconnecting or turning off. To help fix this, you may need at this time reset network settings. Most of the time, issues with WiFi or data connection can be fix by resetting network settings.
Doing this solutin will remove all saved Wifi networks and Bluetooth your device is connected to. It will also reset all network preferences and bring it back to its default state.
To do this:
On your iPhone's home screen, tap Settings app
Tap General
Tap Transfer or Reset iPhone
Tap Reset
Tap Reset network settings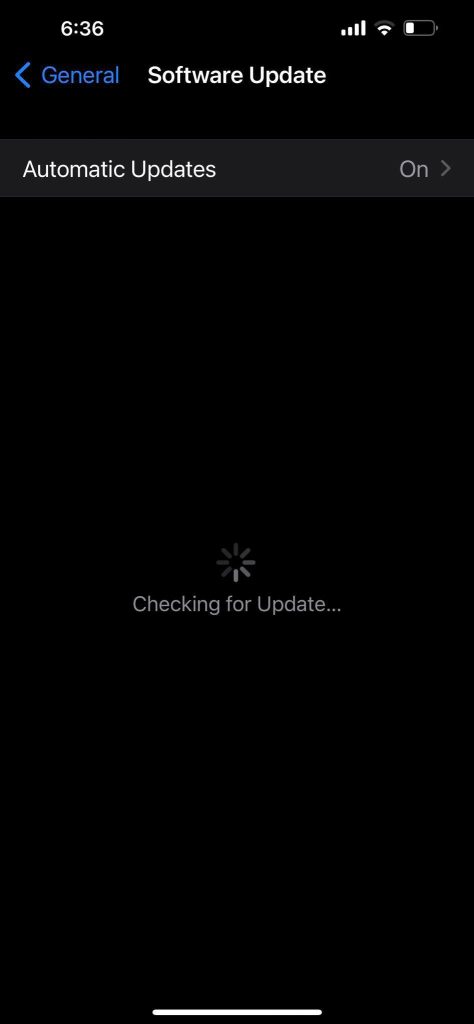 Seventh Solution: Update to the latest iOS version
The issue of your wifi hotspot keep turning off is probably due to some bugs on your device. To fix this, it is recommended to update your device to the latest version. Updating to the latest version is not only for updates to latest features, security enhancements but also fixes bugs that can cause issues on your device.
To update iPhone to the latest iOS version, here are the steps:
On your iPhone's home screen, tap Settings app
Tap General
Tap Software update. It will now search for available update. If there is a new version for update, click download and install.
Frequently Asked Questions
Is there a limitation of a mobile hotspot?

Mobile hotspot on either an iPhone hotspot or Android hotspot only works well with good connection when the devices are within the range of 30-40 feet.

If it is out of range, the connection will be sluggish and most of the time poor connection happens. And in this case, an intermittent connection occurs caused by distance issue of devices.

Why is my mobile hotspot keeps disconnecting or turning off?

There are many possible causes why mobile hotspot keeps turning off such as power saving mode is enabled, data limit reached and data saving mode is enabled.

Why does my hotspot automatically turns off on my iPhone device?

A feature on an iPhone device regarding personal hotspot settings is that it will automatically turns off when after a period of time (90 seconds) and there are no more devices connected to the hotspot.
Conclusion
When personal hotspot keeps turning off on its own, it can be because of a settings on your device that needs to be changed. The next time personal hotspot keeps turning off, try the solutions mentioned above to fix the problem.