Let us take a look into the key differences between the two best types of televisions available in the market today, the Google TV vs Android TV.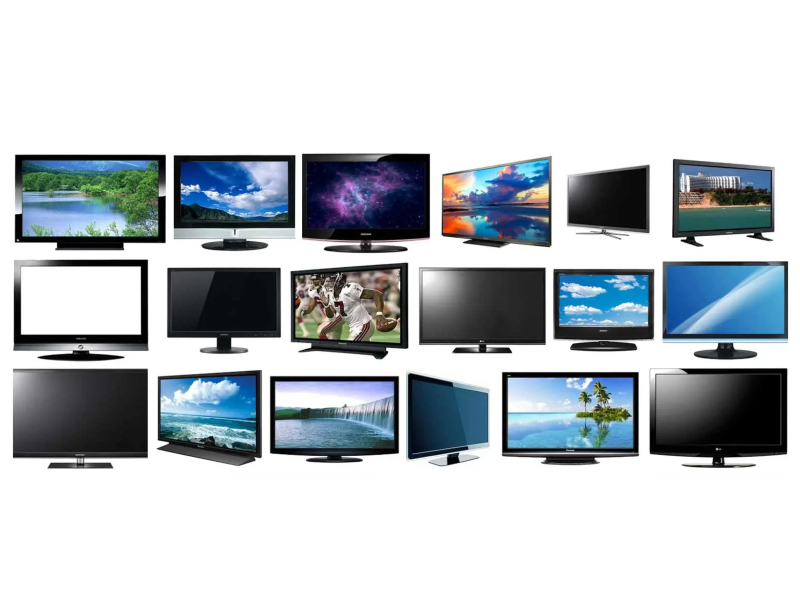 Television, as defined, is a system that transmits sound and visual images on screens, to broadcast programs for education, information, and entertainment. It is considered as one of the most relevant and popular ways of communication.
And how the images and videos are being displayed on the screen depends on the television's technology resolution.
Google TV VS Android TV
BRIEF DEFINITION OF GOOGLE TV AND ANDROID TV
Google TV is a smart TV platform powered by Google's machine learning, Google Assistant, and the Google Knowledge Graph. It is not an operating system and does not replace Android TV. It is simply an interface for Android TV designed to make searching for content easier for the user.
Basically, Google TVs are meant to optimize the current Android TV experience.
You can access Google TV from various Chromecast devices, streaming devices and smart TVs with built-in Google TV, and on Android or iOS devices with Google TV mobile app.
Though Google TV is an upgraded version of Android TV, it is way cheaper than its counterpart. Plus it gives you access to apps and games through Google Play.
Android TV is a smart TV operating system based on Android. It is developed by Google for set-top boxes, digital media players, sound bars, and television sets. The Android TV is a successor to Google TV. It has an interface designed around content aggregation from different media apps and services, discovery and voice search, and blending with Google technologies like Knowledge Graph, Cast, and Assistant.
Some smart TVs and other streaming devices are powered by Android TV but not all of them are designed with Google TV interface. And these televisions with no Google user interface are called the Android TV devices.
Thus, Android TVs are generally used for watching content and streaming games from services such as YouTube Gaming and Twitch at 4K resolution.
Both Android TV and Google TV offer the same huge selection of games and smart TV apps. Both also support smart home controls, voice commands with Google Assistant, media streaming, and casting with Google Chromecast.
The main difference between these two televisions are their operating systems. The Google TV runs on ChromeOS, while the Android TV uses Android operating system.
---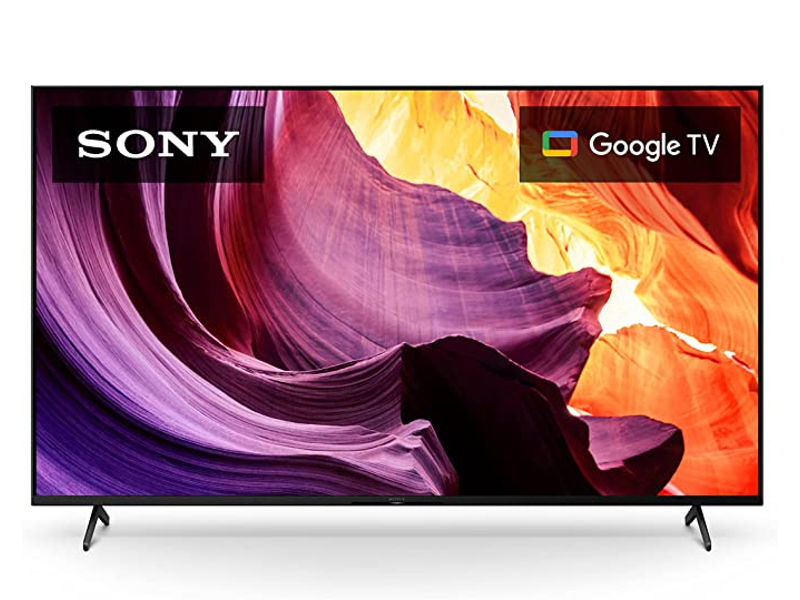 BEST GOOGLE TV: Sony 65 Inch 4K Ultra HD TV X80K Series
Sony 65 Inch 4K Ultra HD TV X80K Series is a LED Smart Google TV with Dolby Vision. It supports internet services such as Amazon Instant Video, Amazon Prime Video, Hulu Plus, Netflix, Disney+, and HBO Max. This Google TV offers amazing features that will surely make your Google TV experience one of a kind.
Sony has an intelligent TV processing that delivers pictures in clear, smooth, colorful, and detailed contrast. The quality of the picture the TV produces is natural and precise, and these are enhanced by TRILUMINOS Pro.
It enables users to organize all their favorite content in one place. Users are able to stream from internet services such as Netflix, Disney+, Apple TV, Prime Video, and even from an Apple device with Airplay 2 support.
This Google TV device is also designed to enhance entertainment and gaming picture quality.
And just like most devices, Sony TV works with Alexa. It can be connected to an Alexa enabled device, and perform voice commands like asking Alexa to change the channel, adjust the volume, turn the TV off and on, and add movies and shows from your TV, Google Search, or mobile app hassle-free.
You can enjoy watching your favorite movies in your living room, add movies, or check what's available from your streaming apps without pressing any buttons on the TV remote control.
Another exciting feature you should look forward to with Sony 65 Inch 4K Ultra HD TV X80K Series is the intelligent motion handling feature, wherein you will be able to see fast-moving sports and action-packed movies blur-free.
With its flush surface design, users can naturally focus on the captivating big picture with their two naked eyes.
And lastly, users are able to upscale all their content to near 4K resolution with 4K XR-Reality PRO.
These are just some of the many features a basic smart TV does not have.
---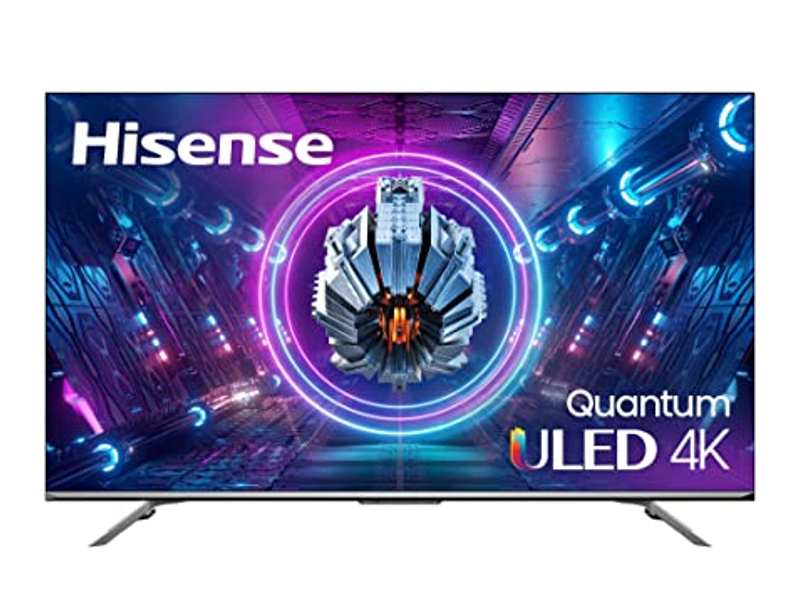 BEST ANDROID TV: Hisense ULED Premium 55U7G QLED Series 55-inch Android 4K Smart TV
The Hisense ULED Premium 55U7G QLED is an Android 4K Smart TV that supports internet services such as Netflix, Hulu, Disney+, Amazon Instant Video, and YouTube. It has a QLED display technology with 4K resolution, and a refresh rate of 120 Hz.
The Hisense Android TV offers exciting features such as Game Mode Pro, 4K ULED, Alexa Built-in, Google Assistant, Voice Remote, Dolby Vision and Dolby Atmos, Quantum Dot Color QLED.
With its 4K ULED technologies, the color, contrast, brightness, and the motion of the images shown on the television are at their finest.
Meanwhile, the Quantum Dot Wide Color Gamut feature of this TV produces purer, richer, more intense, and precise colors compared to a regular LED TV.
You will see no blurred lines and digital noise on this android TV because of its Ultra Motion and 120Hz native refresh rate.
This Android TV offers cinematic experience with its built-in Dolby Vision & Dolby Atmos, and IMAX Enhanced features.
Indeed, this Android TV is designed for people who are up for a more premier of their favorite live channels, live broadcasts, and various streaming services.
---
DIFFERENCES BETWEEN ANDROID TV AND GOOGLE TV:
As you can see, you can hardly spot the difference between the two televisions. These two brands and other brands from different TV manufacturers, give users access to almost the same apps, the home screen are pretty much similar, have parental controls, and can be connected to other smart home devices.
But Android TV and Google TV, sure, are different in so many ways. Aside from the Smart TV operating systems, these two televisions still have something not in common. Let us see what these are.
1. USER INTERFACE
Android TVs interface use a row upon row of apps and content suggestions while smart TVs running the newer Google TV software puts content first on the home screen.
With Google TV, users can see a large image on the Google TV home screen that shows highlighted recommendations of shows and movies along with their amazing corresponding photos. All these recommendations are acquired from users personal choices, the streaming services they use, and that shows users often watch.
On the other hand, the Android interface is a bit old fashioned. On Android TVs, users are still required to scroll through a menu of rows of specific content recommendations, apps, and other content they want to watch.
Indeed, Google TV brings a new user interface that is cleaner, and offers easier access to movies, live broadcasts or other content.
2. PARENTAL CONTROLS AND PROFILES
With Google TV, users can create multiple profiles on the same Google account, and be able to personalize each account according to the user's viewing activities. Users can also create child profiles with content restrictions which can be monitored and managed via the Google Family Link services.
Meanwhile, the Android TV is somewhat the opposite to the latter. It does not support multiple profiles under the same Google account, the content restrictions are via system-wide parental settings, and the content suggestions are all based on the main account.
3. APPS AND CONTENT
Android TV and Google TV both provide great experience to users when it comes to apps and content. But Google TV gives more emphasis on content than apps. It has a live TV tab on the TV screen, a relevant feature that shows previews of active broadcasts from services like YouTube TV, Sling TV, and Philo TV all within one screen.
On the other hand, the Android TV does not have a personalized homescreen and is not designed for content discovery. The recommendations shown are not based on the user's personal taste but rather on connected apps.
4. SMART HOME INTEGRATION
Smart TVs running either Google TV or Android TV can be controlled via Google TV smartphone app. Through this app, you can control different system settings conveniently. Both TVs have the smart phone controls for lights and cameras, either by using Google Assistant-powered voice commands or by manual controls.
The Google TV app is exclusively available on any Android smartphone or Android devices. So if you are an iPhone user, this functionality is still not available for you.
---
FINAL THOUGHT
If you are living alone and your home viewing routine only requires basic TV access such as casting media with Chromecast, using Android apps, and playing content from Disney Plus and Netflix, buying either Android TV or Google TV isn't a problem at all. But if you are a family of three or more which need separate user profiles on a daily basis, investing for a Google TV is definitely a perfect choice.
---
FREQUENTLY ASKED QUESTIONS:
1. Are Android TVs compatible with Google Home?

Yes. Android TVs are now compatible with Google Home. 

2. Are Google TVs more expensive than Android TVs?

When it comes to new features and operating software, Google TV outshined its counterpart. But even with these new features Google TV has, it remains cheaper and affordable than Android TV.

3. How to check if your TV is a Google TV or Android TV?

Checking the running software of your television varies depending on its brand and model. But generally, you can go to your model support page, click the Specifications link, and scroll to the Software section.