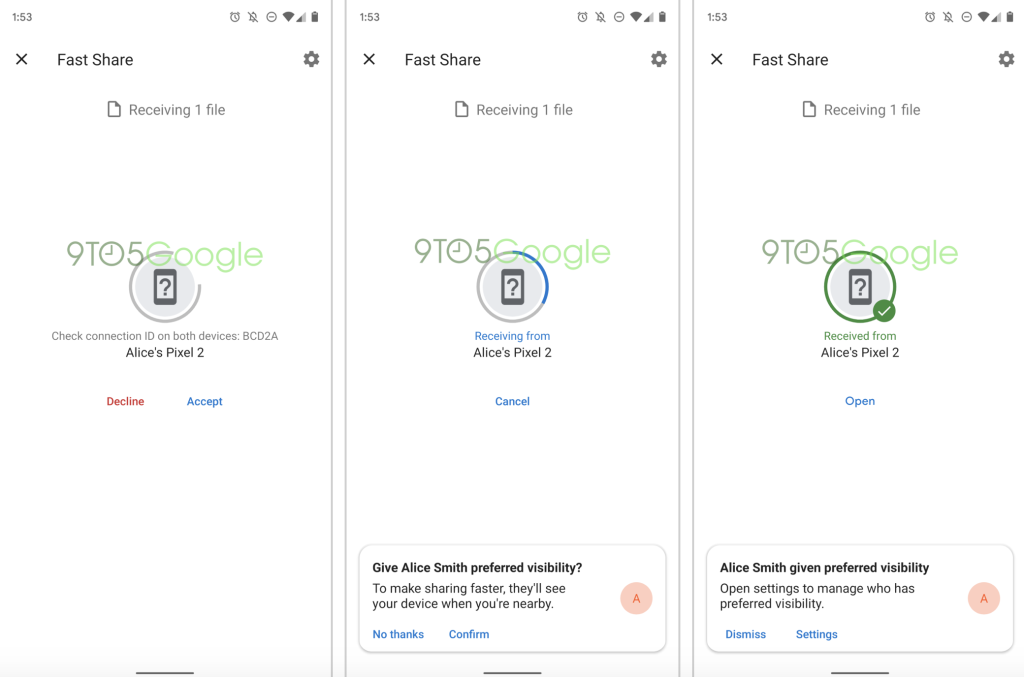 It's never easy to share files between computers. If you've ever had to open up a document on your computer that was stuck on your phone, you've likely resulted to just emailing yourself, especially on Android where there is no such luxury as AirDrop.
However, that might all be changed soon. A new report shows that Google is looking at a way to quickly transfer files between devices, calling it Fast Share.
Fast Share will give Android users the ability to share images, files, URLs, and text to nearby devices without needing an Internet connection. You can say goodbye to emailing yourself files once and for all!
The images obtained don't indicate that it'll be as quick as AirDrop, but it should be much better than the old system.
source: 9to5Google