Garmin has officially announced its new lineup of the Fenix 6 smartwatches which packs a handful of features making it suitable for fitness enthusiasts as well as tech-savvy users.
The two entry-level models in the lineup are known as Fenix 6 and 6X while there's also an advanced model which is known as the Fenix 6X Pro Solar edition. This particular model comes with solar charging onboard and offers battery usage for a whopping 21 days with an additional 3 days thanks to the technology.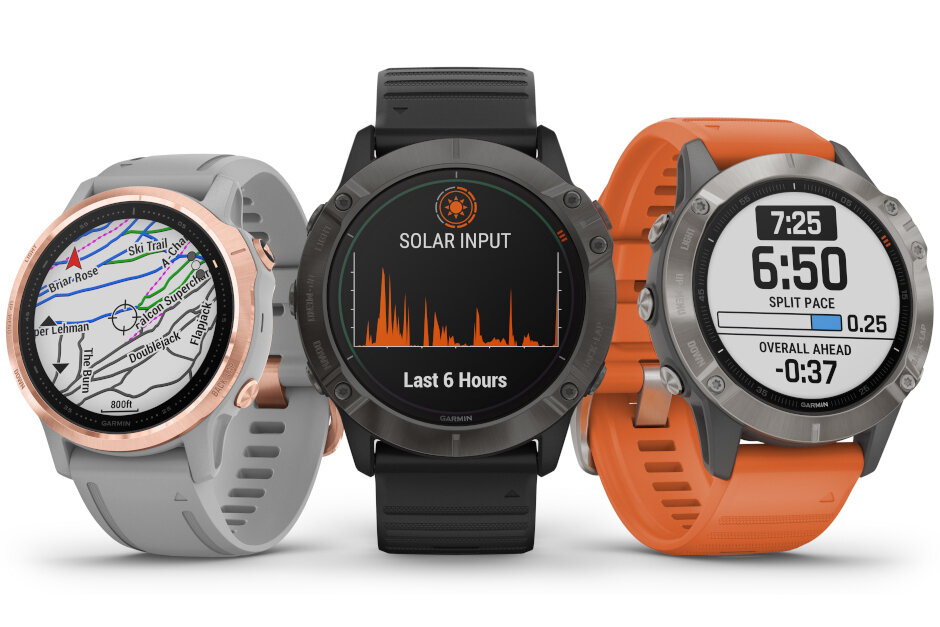 The Fenix 6 and 6X come with 1.3-inch and 1.4-inch displays respectively. Users can choose to add features like Music and Wi-Fi by paying extra over the original price. These two watches will be available in Sapphire versions as well, offering additional durability over scratching and scuffing.
There's also a common feature among the three wearables known as Power Manager for advanced battery saving features as well as PacePro to account for elevated areas while running outdoors. All models will also be packing a heart rate monitor along with the Pulse OX blood oxygen to let you get a detailed glimpse into your sleep metrics. Users can also check their body energy levels using a feature known as Body Energy.
As for the pricing, the top-end model can cost you as much as $1,150, but this is the model with all the high-end features one can expect. The cheaper variants start from $600, which again is not all that inexpensive. If you're looking for comprehensive fitness and health tracking solution, however, these wearables will definitely get the job done.
Source: Garmin