Facebook is one of the most popular social media platforms, with billions of users worldwide. However, many users occasionally deal with Facebook crashing or freezing on their devices. Thankfully, there are several ways you can troubleshoot and fix Facebook crashing issues on your phone, tablet or computer.
Facebook Keeps Crashing
Before we look at solutions, let's first understand some of the common reasons why Facebook may crash:
Outdated app – If you haven't updated the Facebook app on your device in a while, bugs or glitches could cause crashes.
Full storage – If your phone or computer is low on storage space, apps like Facebook may crash frequently.
Poor internet connection – Unstable WiFi or weak cellular data can interrupt Facebook leading to crashes.
Software conflicts – Incompatible software or malware could interfere with Facebook and make it crash.
Server issues – Sometimes crashing is caused by problems on Facebook's server side, not your device.
Now let's look at the top solutions to stop Facebook from crashing, freezing or giving you other problems:
1. Restart Your Device
One of the simplest fixes is to restart your phone, tablet or computer. Restarting refreshes the device's memory and clears up any minor glitches that could be causing Facebook to crash.
Here's how to restart:
iPhone – Hold down the Side button and either Volume button until the power off slider appears. Drag the slider to turn off. Wait 30 seconds, then hold the Side button to turn back on.
Android – Hold down the Power button until "Restart" appears. Tap Restart to confirm.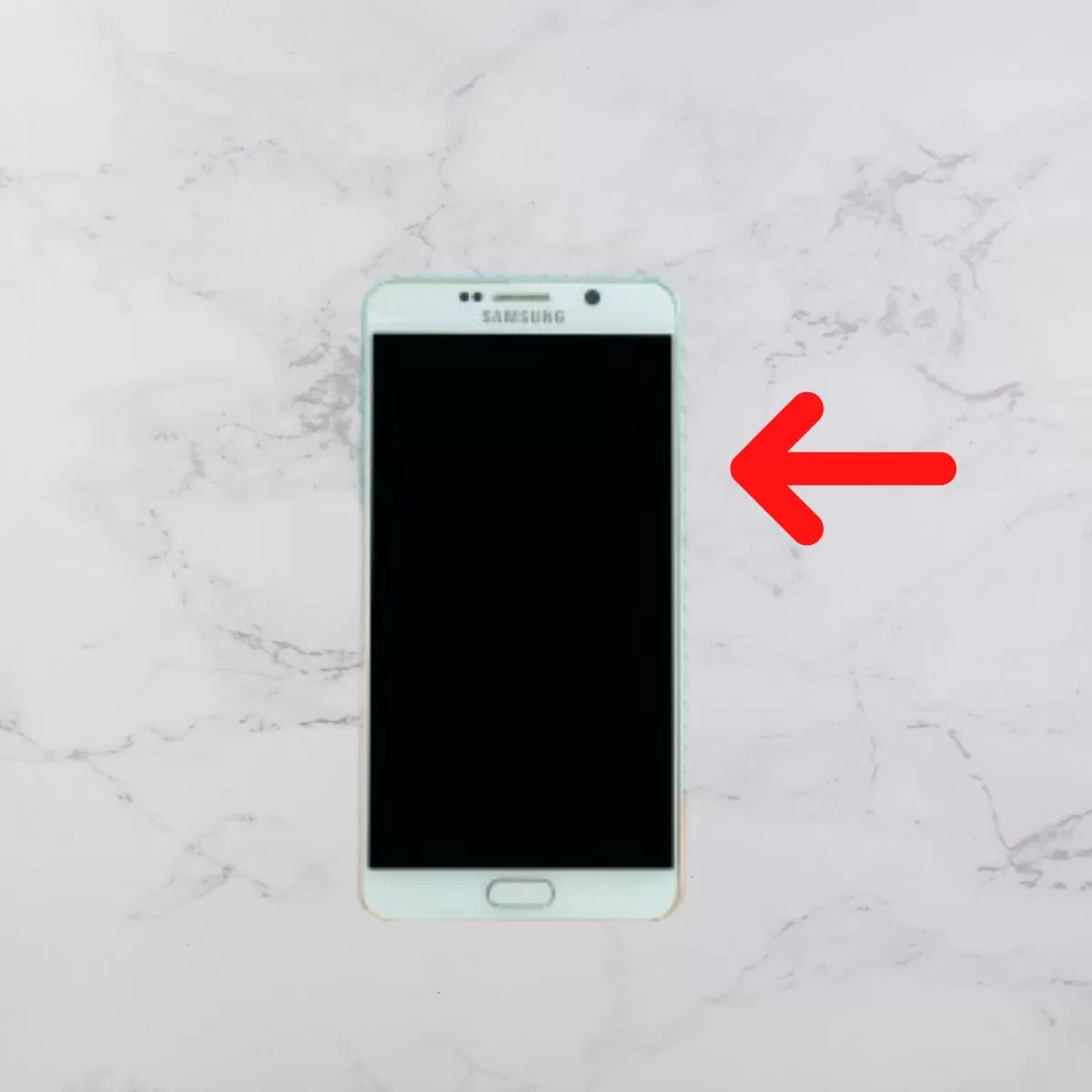 2. Force Quit and Reopen the Facebook App
If restarting your device didn't work, force quitting just the Facebook app itself may help. This clears the app's memory and ensures all processes are terminated properly.
To force quit Facebook:
iPhone/iPad – Double tap the Home button to bring up recent apps. Swipe up on the Facebook preview to force quit it.
Android – Open Settings > Apps. Tap Facebook and choose Force Stop.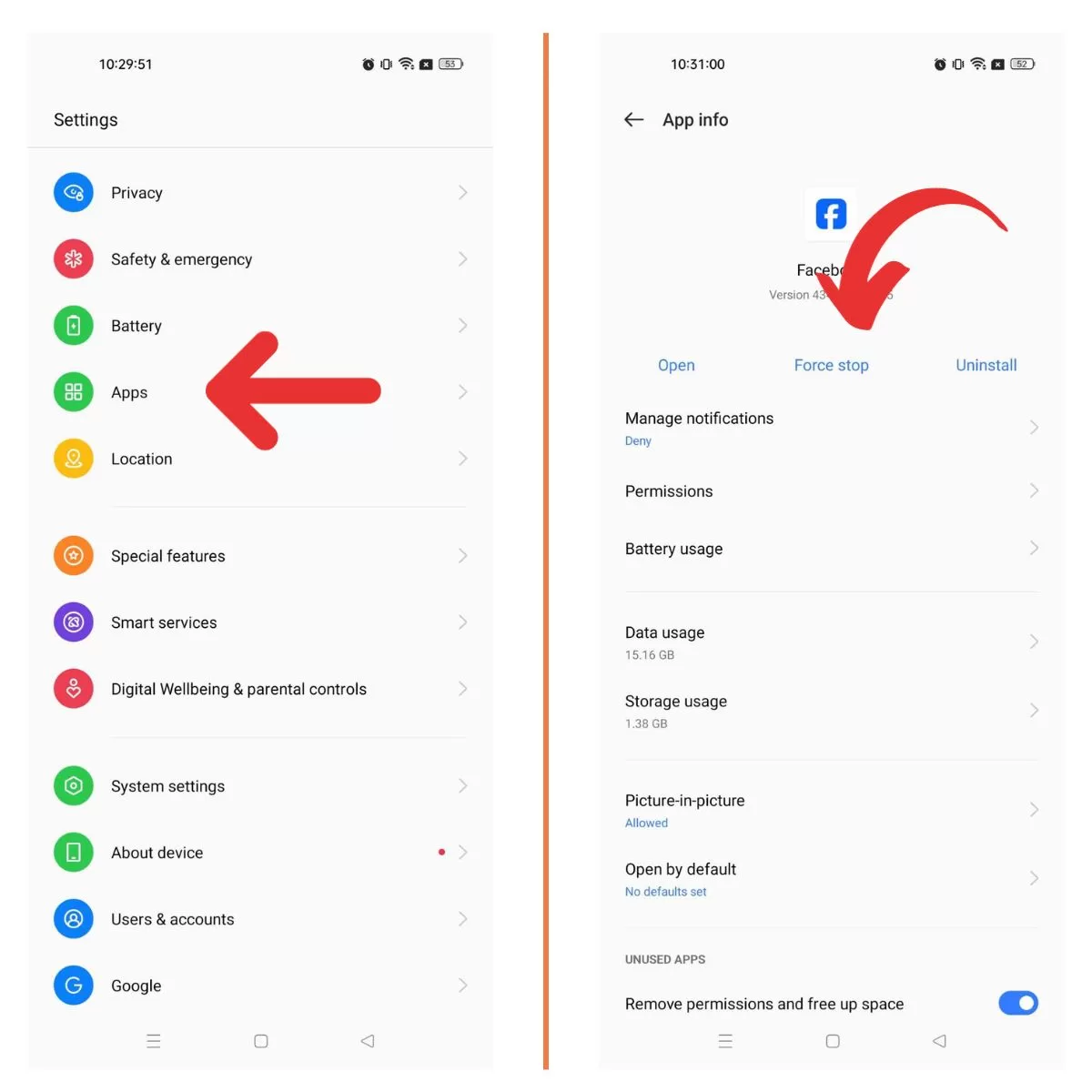 3. Update the Facebook App
An outdated version of the Facebook app could definitely be the reason for constant crashing. Check for app updates and install the latest version.
iPhone/iPad – Open the App Store > Tap your profile icon > Check for app updates.
Android – Open the Play Store > Tap the menu icon > My Apps & Games > Check for updates.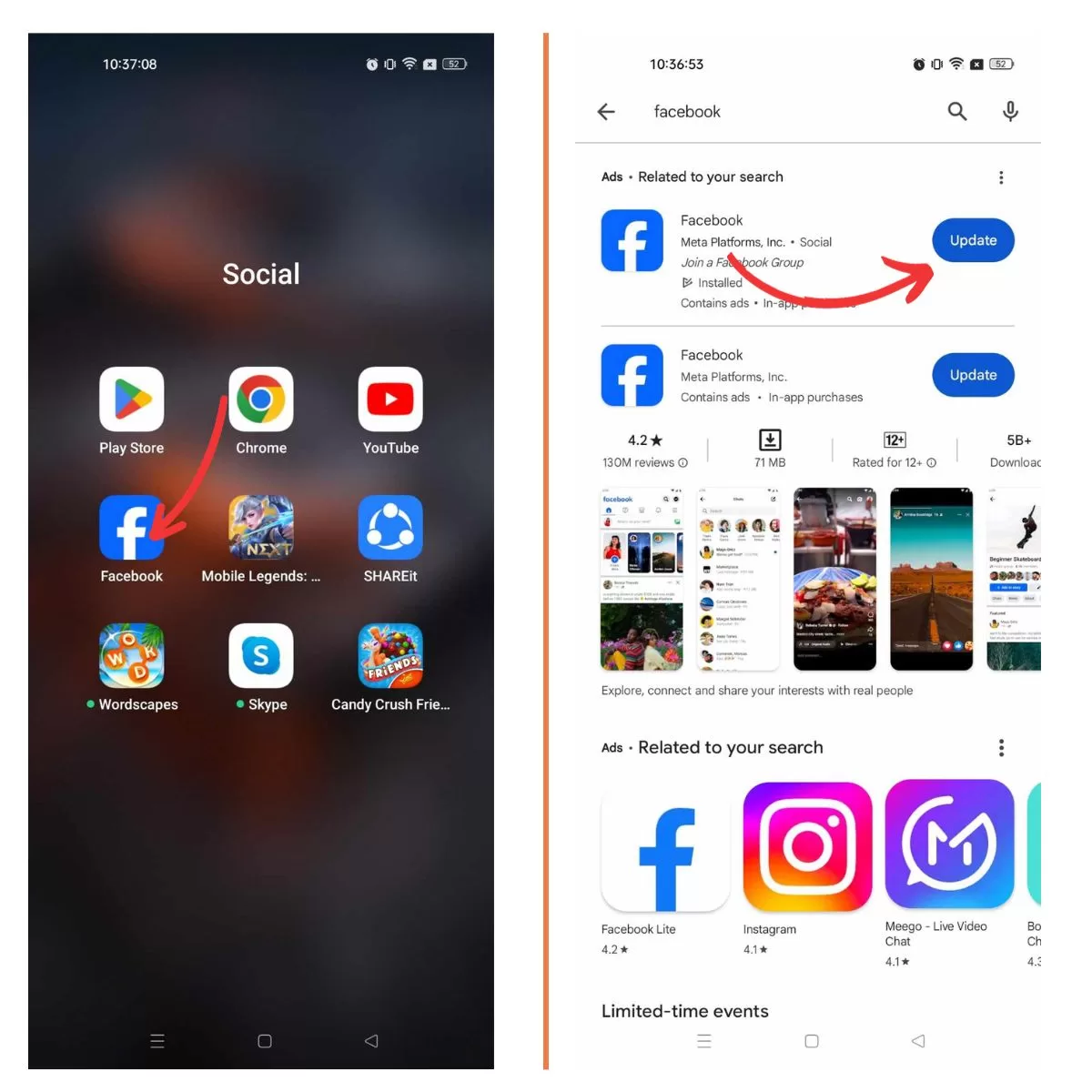 4. Update Your Operating System
Along with app updates, also make sure your device's operating system is updated. Having the latest OS improves performance and fixes bugs.
iPhone/iPad – Go to Settings > General > Software Update
Android – Open Settings > System > System update
5. Reset Your Network Settings
Connectivity issues with your WiFi or mobile data could definitely make Facebook misbehave. Try resetting your network settings which will erase and refresh all connections.
iPhone/iPad – Go to Settings > General > Reset > Reset Network Settings
Android – Go to Settings > System > Advanced > Reset Options > Reset WiFi, Mobile data and Bluetooth
6. Clear App Cache and Data
Over time, cache and temporary app data can build up and start causing issues. Wiping this data can help Facebook run smoother.
Note: This will log you out of Facebook on that device.
iPhone/iPad – Delete and reinstall the Facebook app to clear all data.
Android – In Settings go to Apps > Facebook > Storage > Clear Cache and Clear Data
7. Uninstall and Reinstall the App
If nothing else works, completely removing and reinstalling a fresh copy of the Facebook app could resolve crashing problems.
iPhone/iPad – Hold finger on the Facebook icon until the X appears. Tap X to delete. Reinstall from the App Store.
Android – Uninstall Facebook from Settings or the Play Store. Reinstall a fresh copy.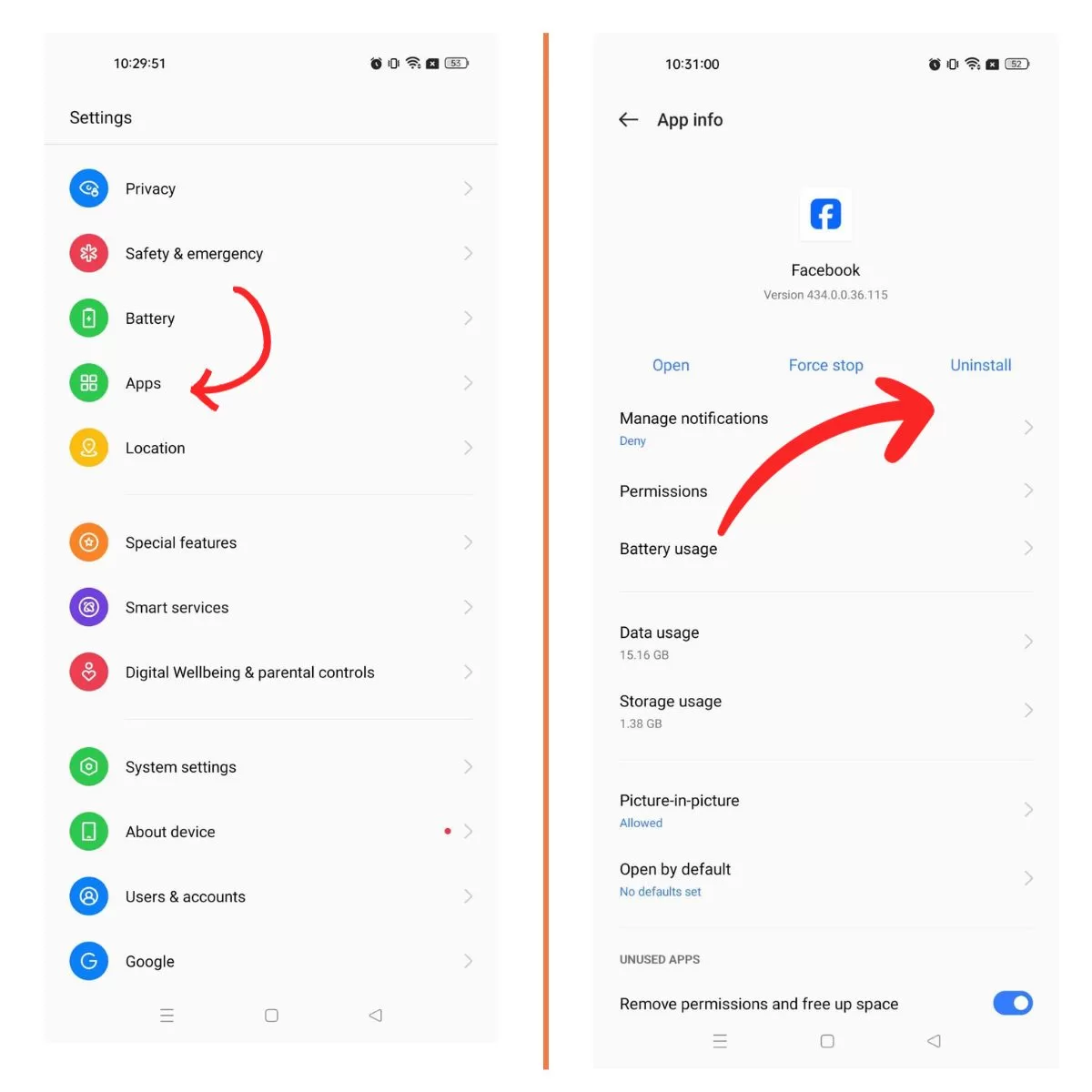 8. Disable Background App Refresh (iPhone/iPad)
Having Background App Refresh enabled allows Facebook to run processes even when not actively using the app. Turn this off to see if it helps stop crashes.
Go to Settings > General > Background App Refresh and toggle Facebook off.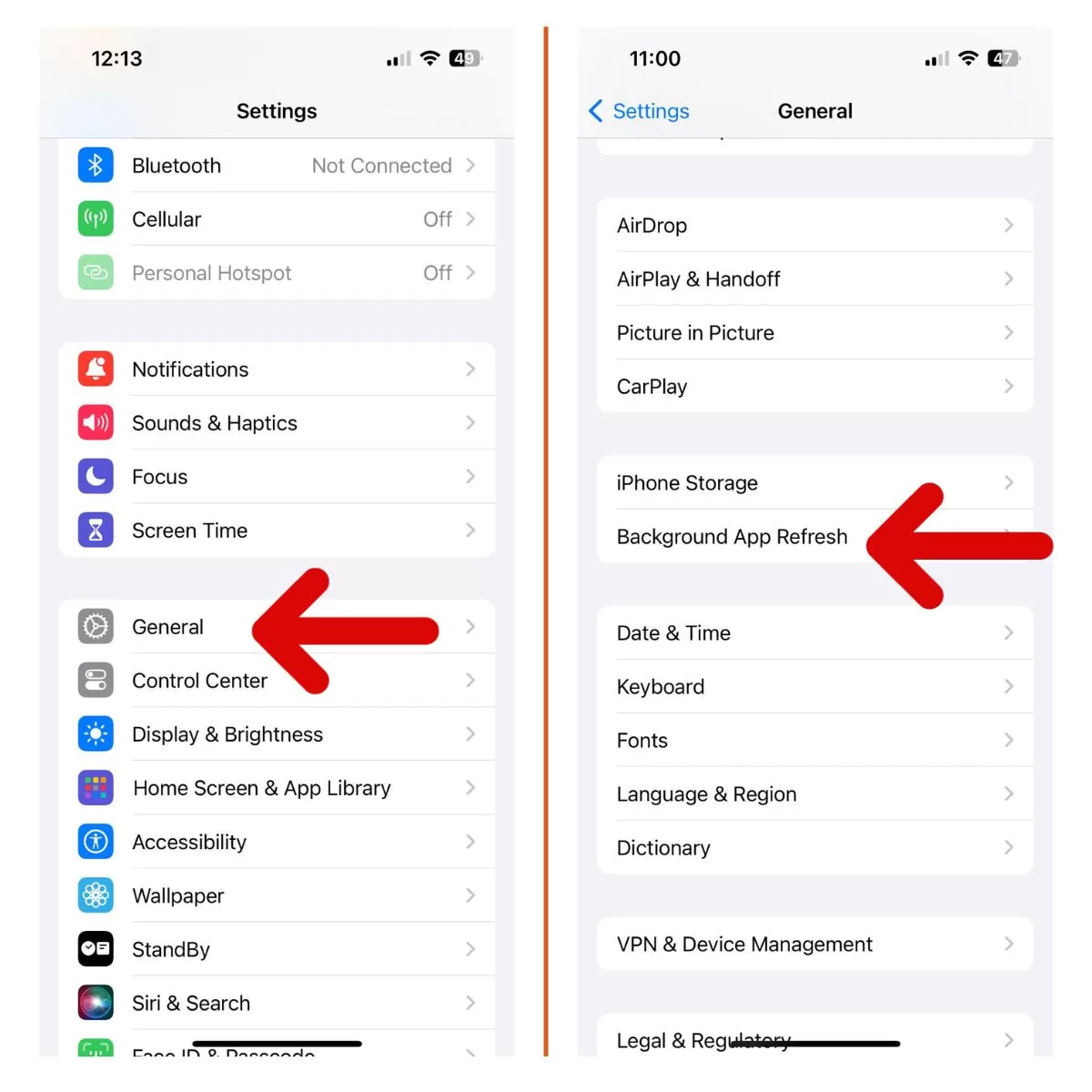 9. Turn Off Battery Saver/Power Saving Mode
Battery saver modes restrict apps from running fully in the background. Turn off these power saving modes on your device and see if Facebook stops crashing afterwards.
iPhone – Settings > Battery > Turn off Low Power Mode
Android – Settings > Battery > Turn off Battery Saver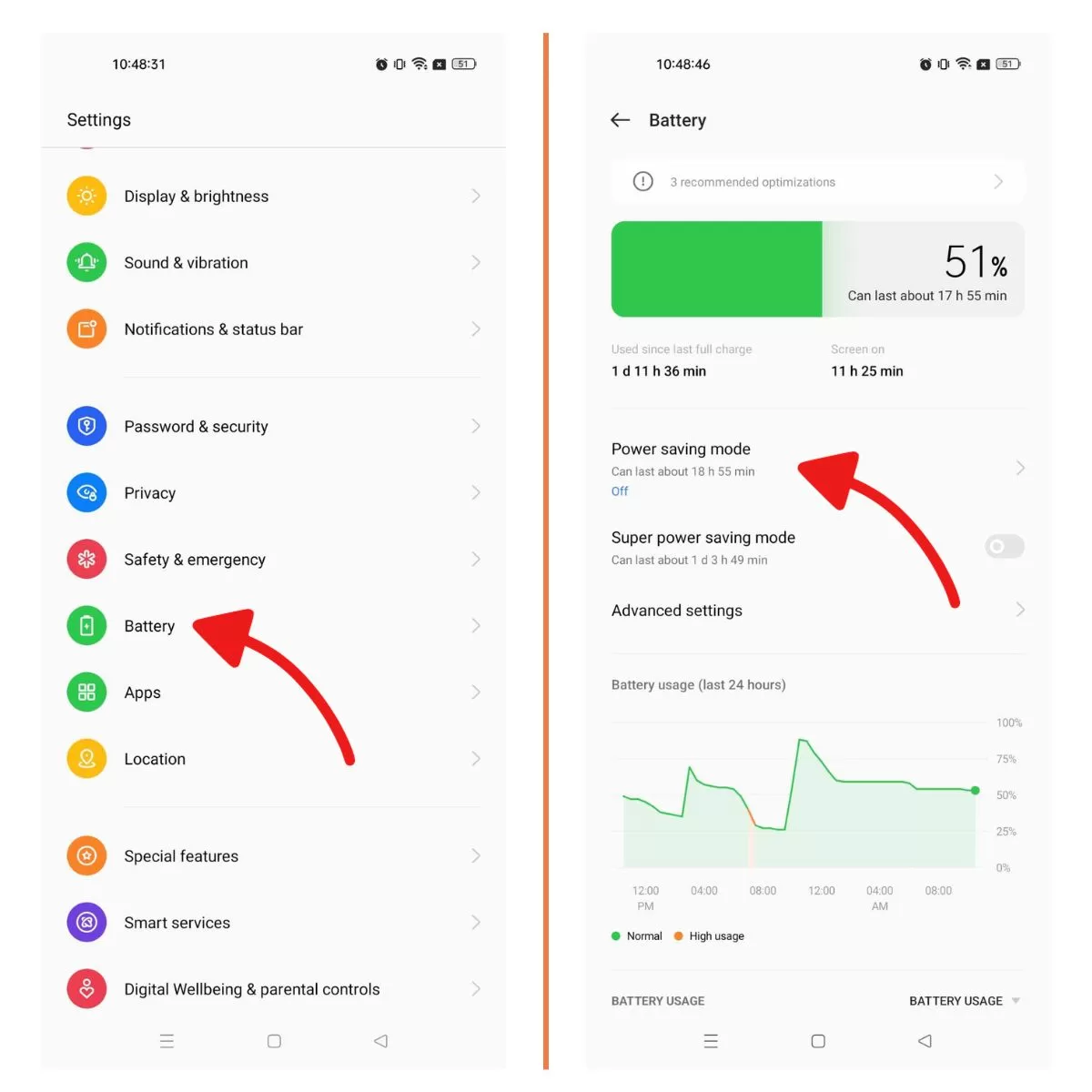 10. Try Facebook Lite App or Mobile Website
If crashes persist only on the main Facebook app, try using the stripped down Facebook Lite app or the mobile website m.facebook.com. These lightweight versions may work better on your device.
Android – Install Facebook Lite from the Google Play store.
iPhone/iPad – Visit touch.facebook.com from your browser.
Any Device – Go to m.facebook.com from your browser.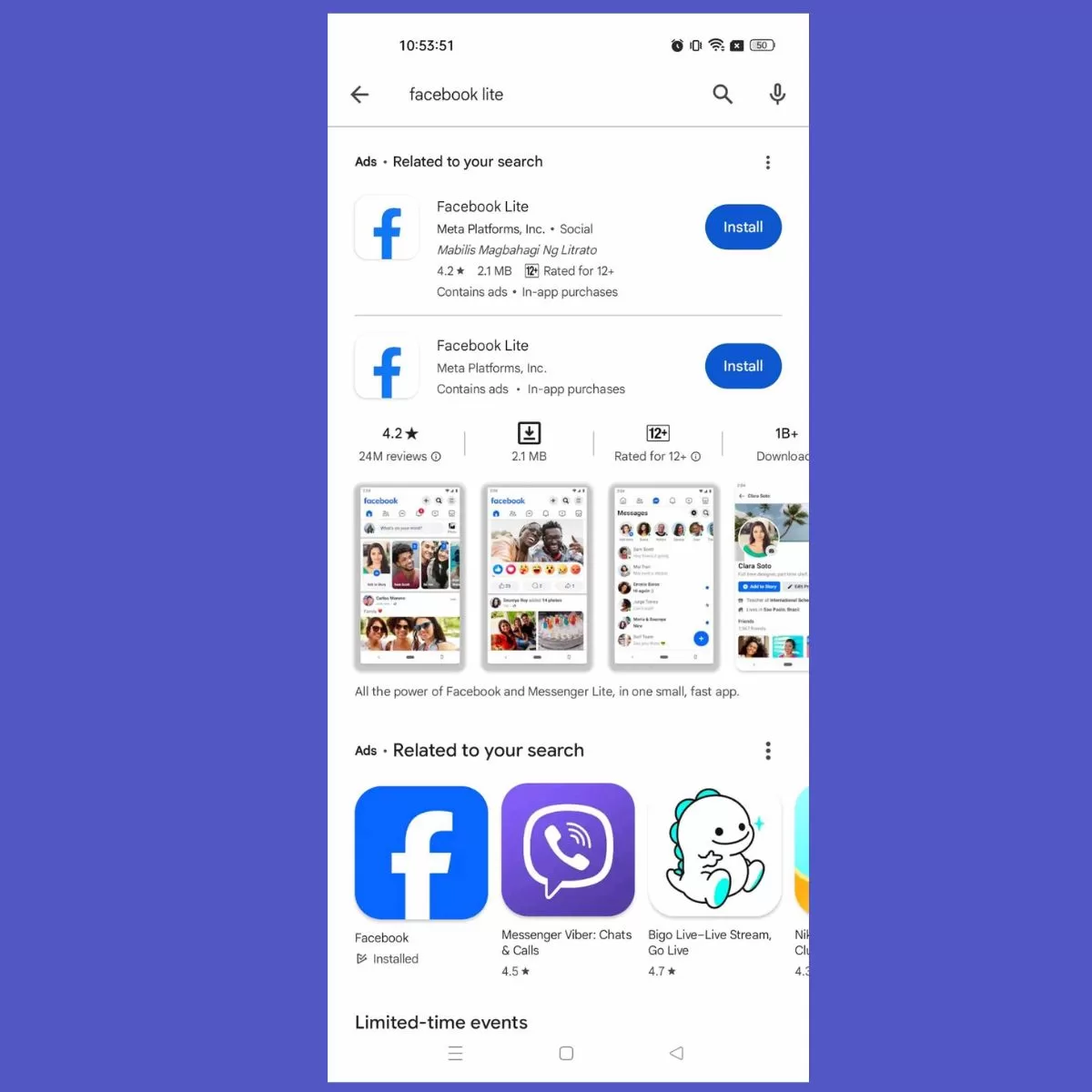 When to Try a Different Device
If you've tried all the troubleshooting steps but Facebook keeps crashing on your phone or computer, it may be time to attempt loading Facebook from a different device.
Try accessing your Facebook account through a friend's phone, a public computer, or a work computer.
If Facebook loads fine elsewhere, it's likely an issue isolated to your original device that may require advanced troubleshooting or professional repair.
Contact Facebook Support
Another option is to reach out directly to Facebook's customer support for additional help if you can't resolve the crashing problems.
You can contact Facebook support through:
The in-app or website help menu
Facebook's @FacebookSupport account on Twitter
Facebook's help community forum
By clearly explaining your Facebook crashing issue and troubleshooting steps you've tried, their support team may be able to provide customized suggestions to fix your problem.
Conclusion
Troubleshooting Facebook app crashes can be frustrating, but in most cases it just takes some simple fixes like updating software, resetting network connections or reinstalling the app. Be patient, work through the solutions, and Facebook should be back up and running smoothly again in no time.
Posts you may also like to read: