Several things can cause the low FPS drops in your Five Nights at Freddy's Security Breach game that many gamers have reported. It could be a hardware issue, a problem with your graphics settings, or a problem with the game files. You'll need to go through various troubleshooting methods to fix this.
Five Nights at Freddy's: Security Breach is a free-roaming survival horror game available on Steam. In Five Nights at Freddy's: Security Breach, you play Gregory, who has been trapped within Freddy Fazbear's Mega Pizzaplex entertainment center/pizzeria restaurant for the night. Gregory must survive with Freddy's assistance and find the truth until sunrise.
Why does my Five Nights at Freddy's: Security Breach Frame rate keeps dropping?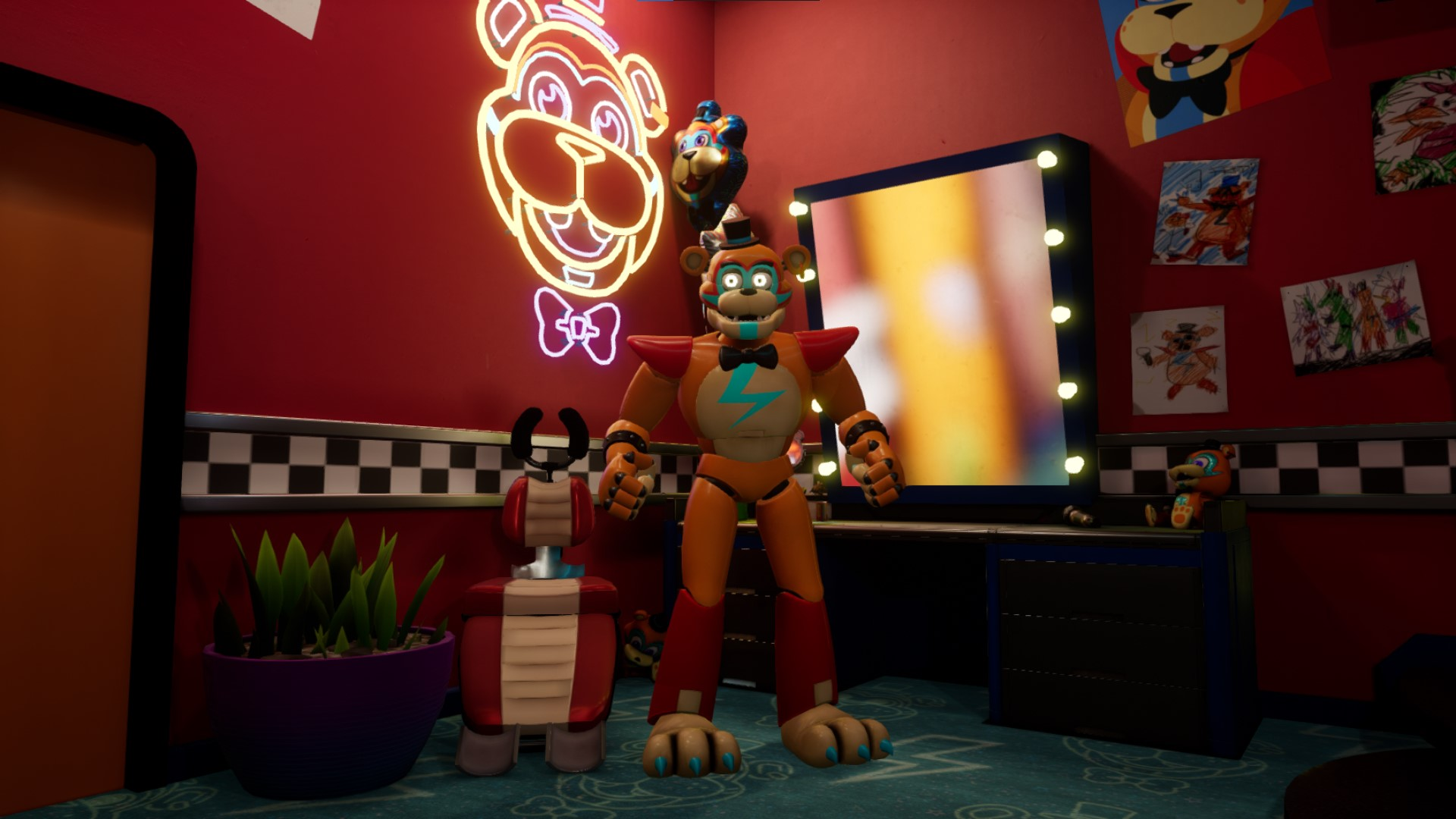 A sudden decrease in the game frame rate is one downside of playing this game. This happens when the game stutters or the movement speed slows suddenly making the game unplayable. This could be a frustrating experience for PC gamers because it interferes with gaming.
To solve the low FPS or FPS drop problem, follow these steps.
Fix #1 Check minimum requirements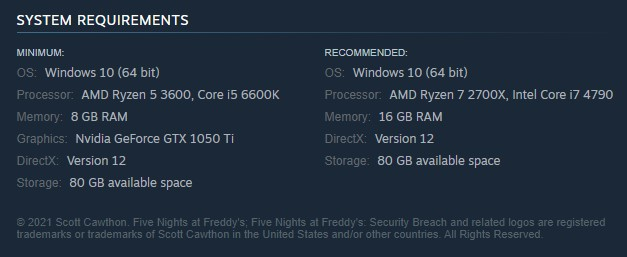 The first step is to check the system requirements for Five Nights at Freddy's: Security Breach. You may most likely experience issues like frame drops if your computer's hardware does not meet these recommended system requirements.
Minimum system requirements
OS: Windows 10 (64 bit)
Processor: AMD Ryzen 5 3600, Core i5 6600K
Memory: 8 GB RAM
Graphics: Nvidia GeForce GTX 1050 Ti
DirectX: Version 12
Storage: 80 GB available space
Recommended system requirements
OS: Windows 10 (64 bit)
Processor: AMD Ryzen 7 2700X, Intel Core i7 4790
Memory: 16 GB RAM
DirectX: Version 12
Storage: 80 GB available space
Fix #2 Update Outdated Graphics driver
The frame drop issue could be caused by an out-of-date graphics driver. Upgrade your graphics card driver to the newest version, which contains updates and bug fixes from the graphics card manufacturer, for good gaming performance.
Updating graphics driver
Simply type Device Manager in the search bar on your desktop and then click the icon that appears in the results.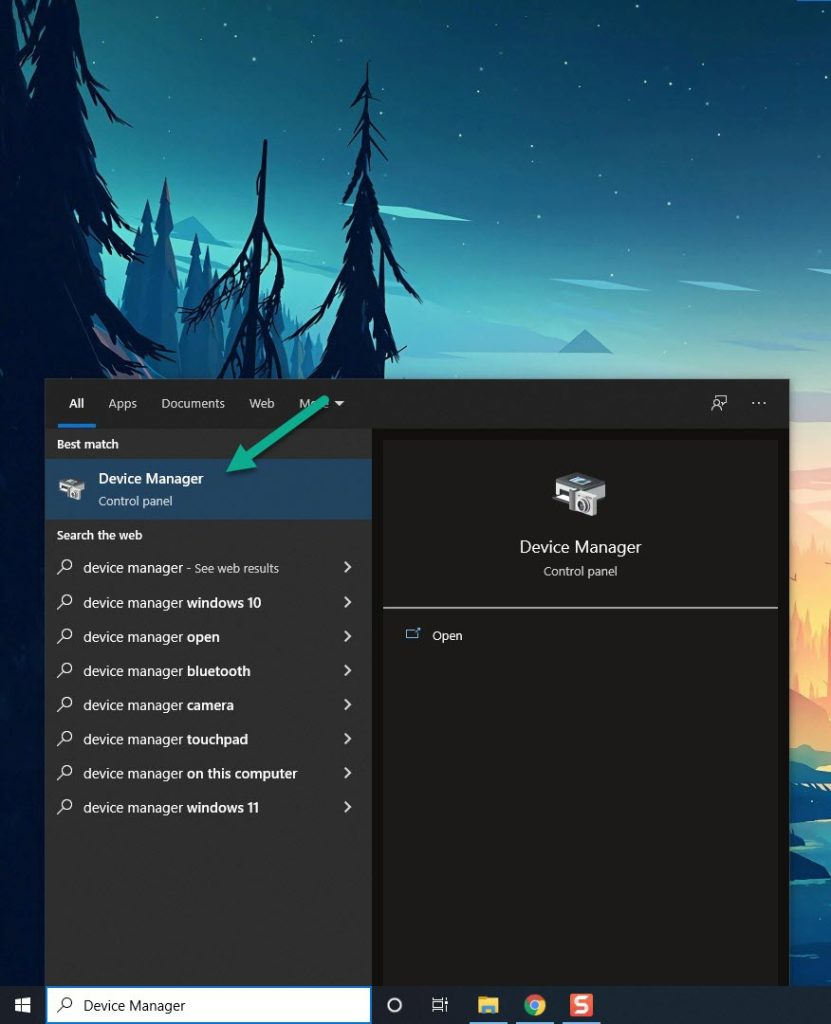 Click the Display adapters icon.
Right-click the display adapter you are using to play the game and then click Update driver.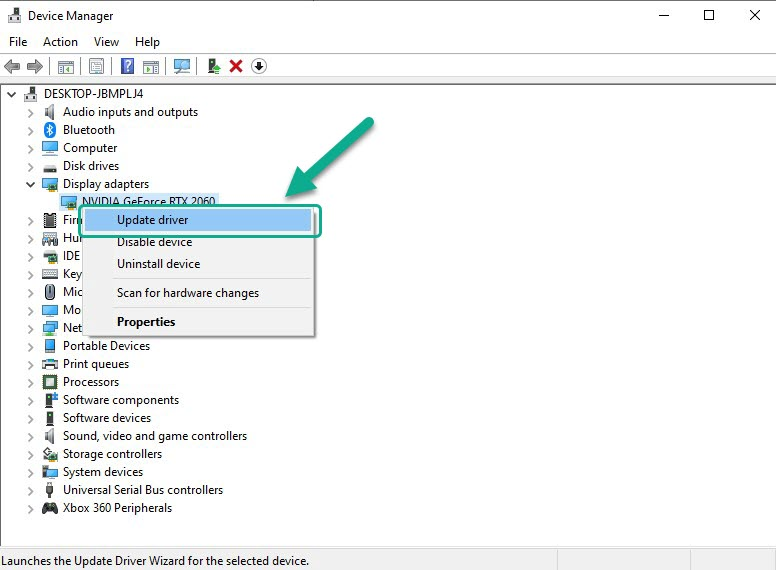 Choose Search automatically for drivers.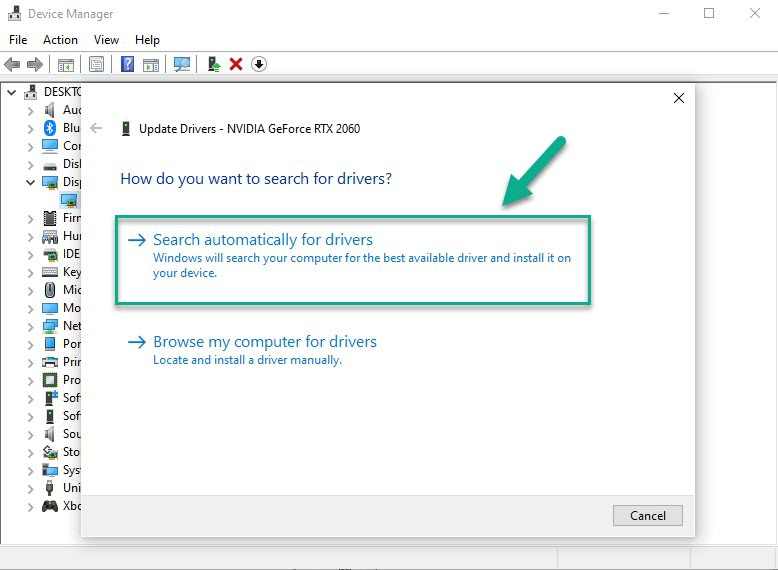 Windows will automatically download and install the latest graphics drivers for your video card.
Fix #3 Verify integrity of files
Frame drops could be caused by missing or corrupted files. To resolve this, you must use the Steam client to check the integrity of these game file. If any files are lost or corrupted, they will be replaced immediately with new ones obtained from the official server.
Verifying integrity
Open Steam client.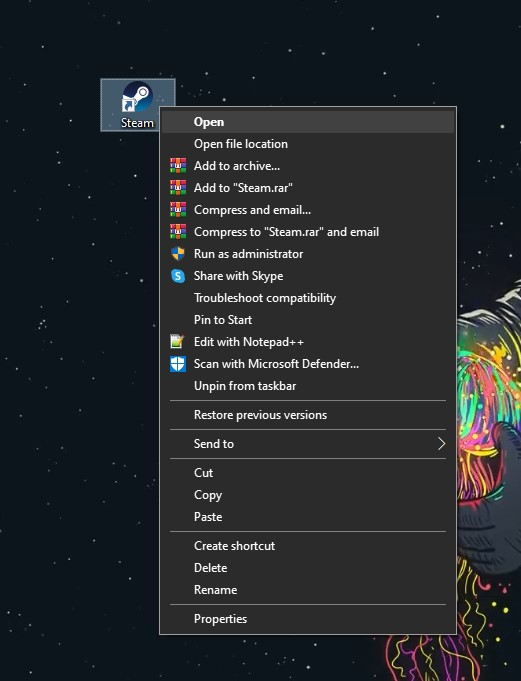 On your Steam launcher, click the Library tab.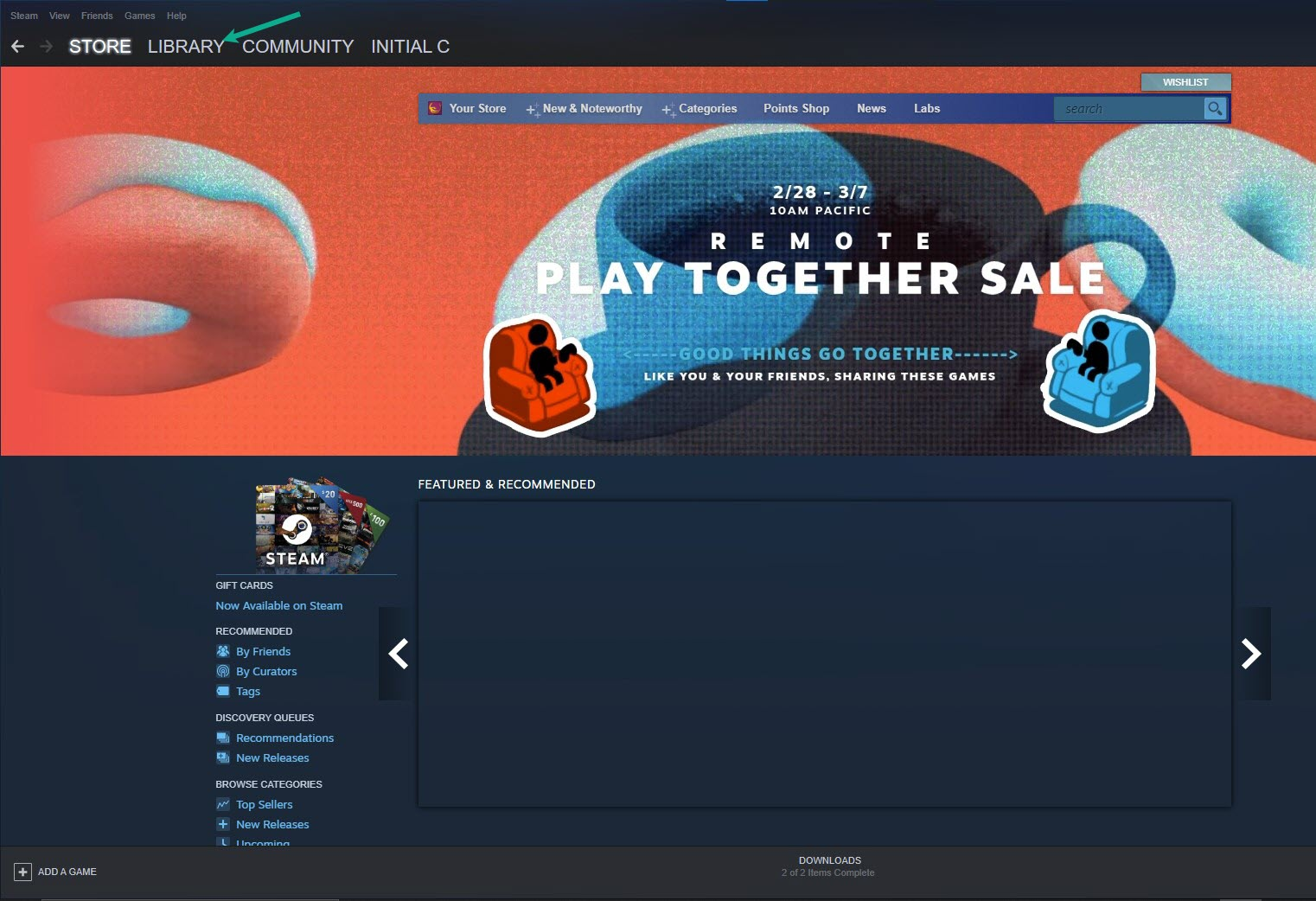 Click FNAF and right-click then click Properties.
Click the Local Files tab.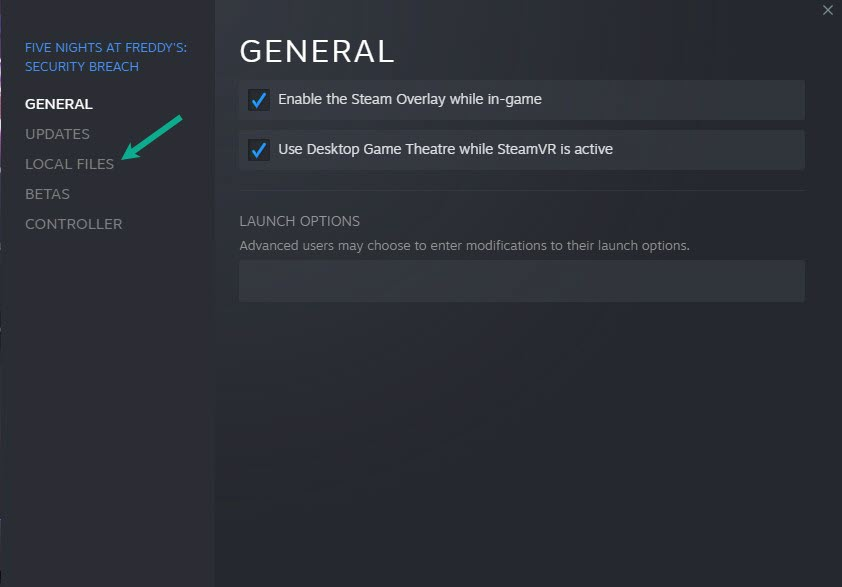 Select Verify integrity of game files.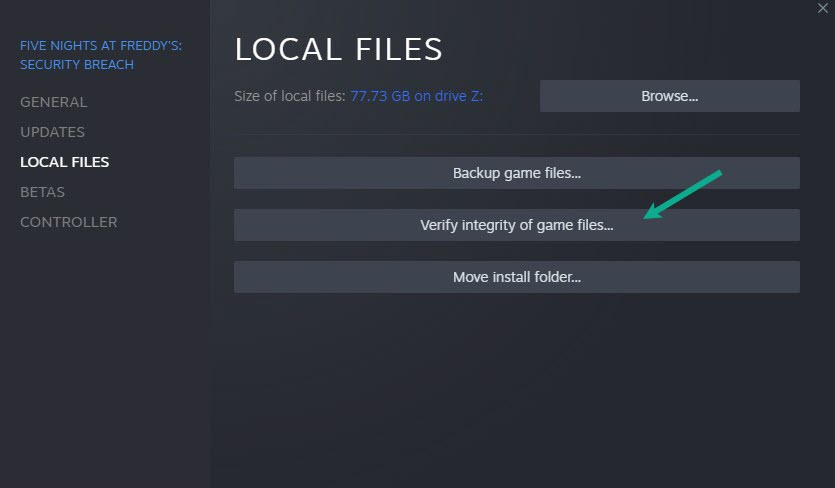 Fix #4 Adjust visual settings
The overall quality of the game graphics will put a burden on low spec computers, resulting in lower frame rates. Changes to the game graphics settings like the screen resolution will be required to improve the smoothness of your gaming fixed performance issues.
Adjusting visual settings
On the main menu, click Option.
Click Video.
On Resolution, lower it to reduce in game lag.
On Visual Quality, lower it to reduce CPU and GPU usage.
Fix #5 Power Options
Check the power option on your computer to see if it is in high power plan performance mode or balanced mode. To improve performance and minimize frame rate drops, set it to High power plan performance mode.
Setting to high performance mode
On the search bar on your desktop, type Power & Sleep Settings and click it from the search result.
Click Additional Power Settings.
Click High Performance.
Fix #6 Reinstall FNAF Security Breach
If none of the above methods help you resolve the FNAF frame rate issue, you must uninstall and reinstall the game. Reinstalling the game will also give you a clean install and will usually solve any lag issues or errors that you encounter while playing.
Uninstalling
Run Steam launcher.
Go to the Library tab.
Right-click on FNAF then click on Manage then Uninstall.
Click Uninstall again to uninstall the FNAF.
Installing
Run Steam launcher.
Go to the Library tab.
Right-click on the FNAF then click on Install.
Click next to proceed with the installation.
After installing, check in-game if the frame drop issue is fixed.
Feel free to visit our YouTube channel for additional troubleshooting guides on various devices.