Do you have a Fitbit device? Is your Fitbit not tracking sleep correctly? If so, then this post is for you.
Hey guys! Welcome to The Droid Guy! Today, we are going to discuss why your Fitbit device has completely stopped tracking sleep.
Fitbit, an American manufacturer of wearable technology including activity trackers and fitness monitors, offers wireless connectivity. Some of their best-selling items on the market now include pedometers and monitors that can measure heart rate, sleep patterns, and the amount of stairs walked.
Fitbit has been providing activity trackers, as well as website and a mobile Fitbit app for Android, iOS, and Windows 10 Mobile since 2014. This makes is possible for their trackers to sync to gadgets like smartphones through Bluetooth, or Bluetooth equipped pc running MacOs or Windows. Basically, customers can track what they're eating, the activities, and their weight, and can set daily and weekly goals for the steps, calories they burned and intake of calories, the distance they have walked, and sleep tracking. One of the factors that can promote a healthy lifestyle is having enough sleep.
Fitbit devices are a great choice for detecting sleep cycles.
With the exception of the Fitbit Zip, all Fitbit trackers track your sleep habits by calculating how much time you spend awake, restless, and asleep. You can obtain an even more thorough sleep record including light, deep, and REM sleep duration if you have a more recent Fitbit with a heart rate sensor.
However, if your Fitbit isn't accurately tracking sleep, it can also be misreading your heart rate variability or overall activity. This can be brought on by a low battery, needing to reset your Fitbit, or wearing the device too loosely. You can fix these problems in a number of ways, including by changing how you wear it, factory resetting it, or cleaning it.
So if you are interested to know why your Fitbit sleep tracker has stop sleep tracking or does not function properly, scroll down and continue reading.
Fitbit Not Tracking Sleep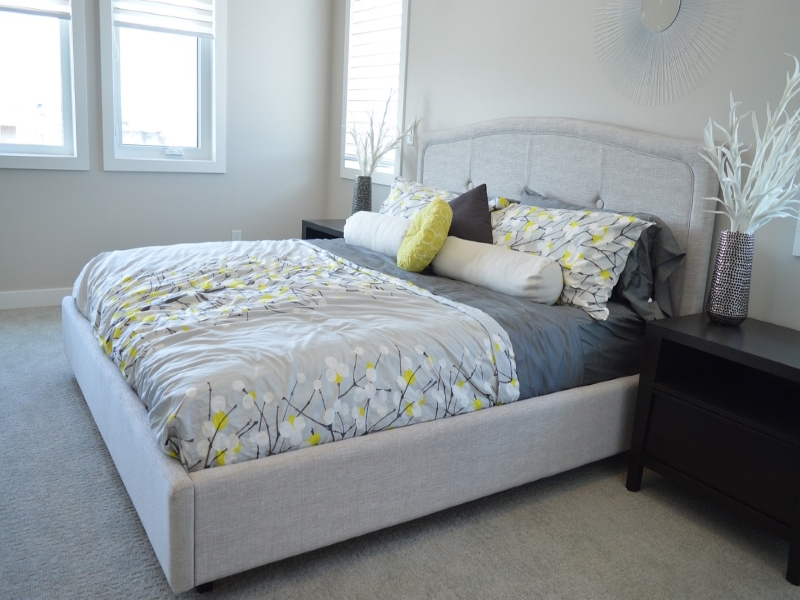 What Information Does Fitbit Track While You Sleep
Fitbit offers an advanced sleep monitoring technology that also monitors the variations in your heart rate from beat to beat, or heart rate variability.
These alterations, in the opinion of Fitbit's specialists, represent the various sleep cycles you are experiencing, such as REM, deep sleep, and light sleep stages. Your entire movement is taken into account by Fitbit as well. It notices the slower movement when you are sleeping and, eventually, will conclude that you are already sleeping.
When you wake up in the morning, Fitbit will provide you with a sleep score that takes the following factors into account.
Quality
Based on your heart rate variability, Fitbit will determine how long you spent in each stage of sleep. Generally speaking, getting REM or deep sleep will raise your score.
Duration
You'll receive a higher score if you take longer periods of time to rest.
Restoration
This evaluates how calm you were while you slept. Basically, your score will rise if your heart rate slows while you move less.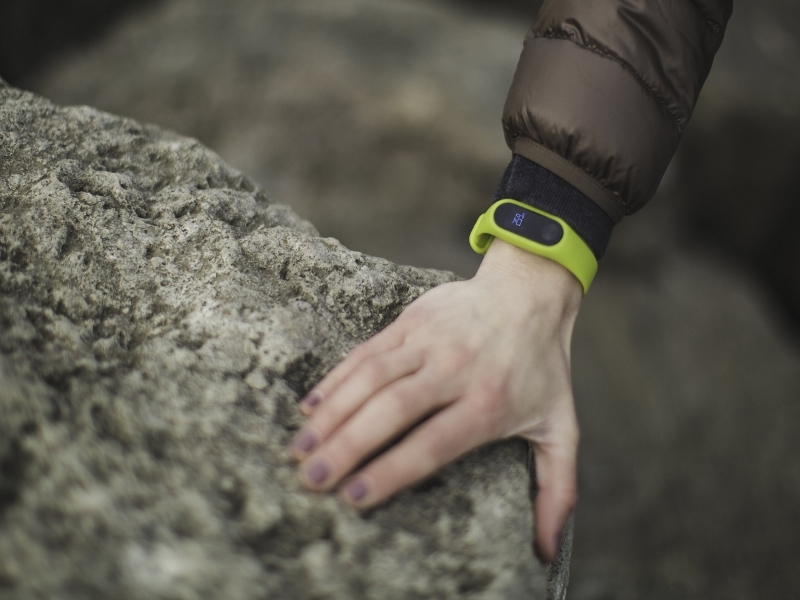 When Does Your Fitbit Device Start Sleep Tracking
It varies on the settings you have chosen and the device version you are using.
Older Versions
Your Fitbit will track your sleep manually if you still use a Fitbit One or Fit Bit Zip. Simply press and hold the tracker's button for a few seconds as you prepare to go to sleep.
You'll notice that the other tracker symbols start blinking as soon as the stopwatch starts counting, it means you are in sleep mode.
To end the sleep recording in the morning, simply keep holding down the button for a short period of time. Once sleep mode is turned off, the icons will stop flashing.
Newer Versions
If you have a more recent model, such as one from the Alta, Blaze, Charge, Flex, Inspire, Surge, Ionic, or Versa series, your device has automatic sleep tracking.
In the event that you feel the automatic readings are not accurate enough, you can always shift to the manual settings.
Using manual mode results in an extra statistic, the time it takes for you to fall asleep.
Other than that, the specifications of automated and manual mode are not significantly different.
If your Fitbit is working properly, it will start tracking your sleep as soon as it detects your heart rate variability and your movement. Your Fitbit device will conclude you are in at least light sleep once your heart rate slows down. Fitbit will assume you are sleeping if it notices a significant slowdown in your movement.
Fitbit Does Not Track Sleep
Several factors, such as wearing it too loosely or having a low battery, could prevent your Fitbit from tracking your sleep.
Most of the time, repairing your Fitbit won't be too difficult because the issue isn't very complicated technologically. Below are some typical problems that users have experienced with their Fitbit sleep tracker.
Fitbit device is being worn too loosely that recording sleep is impossible.
Requiring an update or restart of Fitbit to avoid lag that interferes with the sleep data.
Fitbit battery is weak.
Not having enough sleep for your Fitbit to track rest.
Nevertheless, there may be more causes for your Fitbit to inaccurately measure your sleep. Issues with the internal computing systems are one of these causes that might be difficult to resolve. When you wake up and discover that your Fitbit hasn't accurately tracked your sleep cycle, it can be upsetting. Fortunately, there are many solutions to this issue.
What To Do If Fitbit's Sleep Log Is Inaccurate
Update Your Fitbit
Try to check your Fitbit app if there are any updates.
Ensure your Fitbit is plugged in and fully charged.
Allow Fitbit to update by going to the Fitbit app settings.
After the updates are done restart your Fitbit.
Restart Your Fitbit
Connect your Fitbit's charging cable to your computer or a power outlet.
Then, the other end of the cable should be connected to your Fitbit. Make sure the connection is secured.
For about 10 seconds, long press the side switch on your Fitbit.
You will see a battery symbol, a smile symbol, or a standard start-up display, depending on the Fitbit model you have. Release the switch and unplug your Fitbit if you see any of the symbols.
Factory Reset Your Fitbit Device
Any important information that you want to save should be noted down or copied.
Make sure that your Fitbit is fully charged.
Next, go to the Settings icon of your Fitbit.
Then, go to the "about" section.
Choose "factory reset". It will erase all of your Fitbit's data and reset it.
Try To Change How You've Been Wearing Your Fitbit
Before you go to sleep, make sure it is tightly fastened around your wrist.
The watch doesn't have to be too tight, because if it is, it may not accurately record your vital signs.
Modify The Fitbit's Sleep Sensitivity Mode
Your Fitbit's sensitivity settings is a challenging feature that you should be aware of. If you have the settings too low, your device won't work properly.
It's possible that you fidget while you sleep and that's what's causing this. It may not be able to detect if you are sleeping with the Fitbit Sensitive Mode.
Here's How To Change The Sleep Sensitivity Mode
On your Fitbit app, open your Profile.
Under the Advanced settings, find and tap the Sleep Sensitivity settings.
Then, set it to normal or sensitive mode.
You also have the option to change the setting on your desktop.
First, log in to your Fitbit account.
In the top right corner, click the drop-down menu, and select Settings.
Next, open the Sleep sensitivity and then choose Normal or Sensitive mode.
Now, click Submit to save the changes on your device.
Clean Your Fitbit Device
Turn off your Fitbit.
To thoroughly clean your Fitbit, use an electronics cleaner.
Once you're done cleaning, turn the device on.
Uninstall And Reinstall The Fitbit App
Delete the Fitbit app from your android device or iOS phone.
Then, restart your Fitbit.
Reinstall the Fitbit app on your phone.
Then, restart your Fitbit once more.
Manually Add Data To Your Fitbit's Sleep Log
You can try using the Fitbit app directly to log your sleep patterns if the issue still occurs.
This may be accomplished using the start and stop sleep tracking features of your Fitbit app.
Select the Sleep tile on your Fitbit app.
On the three horizontal dots, click ellipses, and then choose the update option.
After adjusting the time to fit your sleep cycle, click Save.
Try To Change The Fitbit Sleep Tracking Settings
Sleep Goals
You can choose how many hours you want to sleep each night using this feature. To do this, on your Fitbit App, choose the Sleep tile. Then, on the top right corner, open the gear icon. Then, tap Done once you've modified your sleep goals.
Sleep Schedule
To help you achieve your sleep goal, you can also put in place a sleep schedule.
All you have to do is set your desired wake-up time, bedtime, or both in your app.