Facebook features constantly change throughout time. There are cases where a feature could be found in just a glance, while there are times that you'll need to dig deeper into the platform to find it.
These changes that are made not only affects the personal profiles, but also affects Facebook pages. However, they are created to make an impact and make the user's lives easier. Now, let us talk about one feature that's commonly used in a Facebook page, and that is saving drafts.
If you have been managing a Facebook page, you might have encountered posting longer messages for your audience but need to continue it at a later time. This is where Facebook drafts help you. It allows you to save your work and continue it later. But how can you find drafts on Facebook? Let us check some easy guides that will help you.
Find Drafts On Facebook
How Can I Find Drafts on Facebook?
There's only one way for you to find drafts on Facebook and that is through your "What's on your mind?" tab. For you to be guided, here are some of the steps on how you can easily find drafts on Facebook once you save them.
---
Find Drafts on Facebook App
It is very easy to find Facebook drafts on the Facebook app as you only need to check your "What's on your mind?" tab and edit what you have saved. Here are the steps:
For Facebook Android App:
Tap on the "What's on your mind?" tab and start typing to create posts.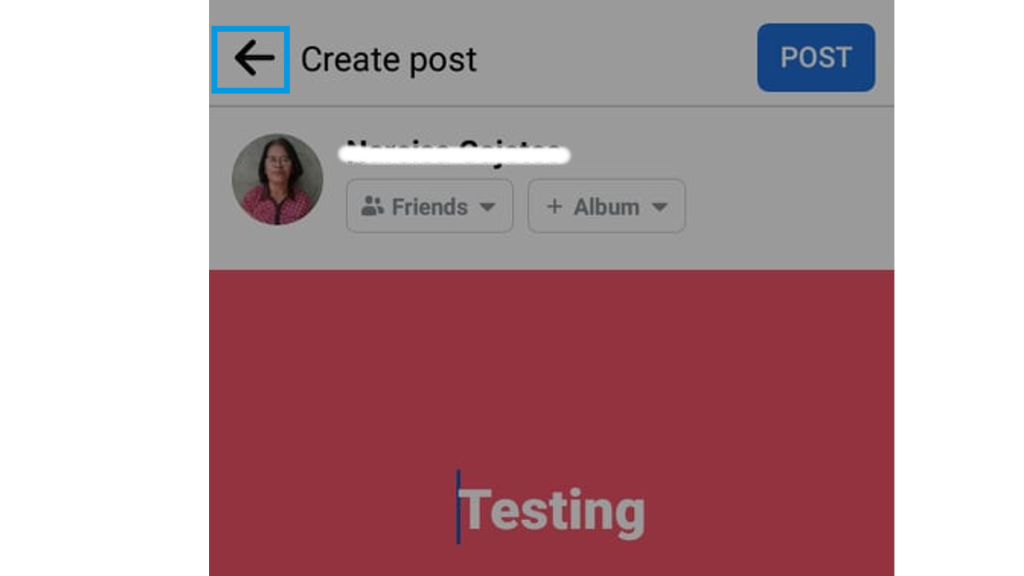 Tap on the back arrow icon to exit.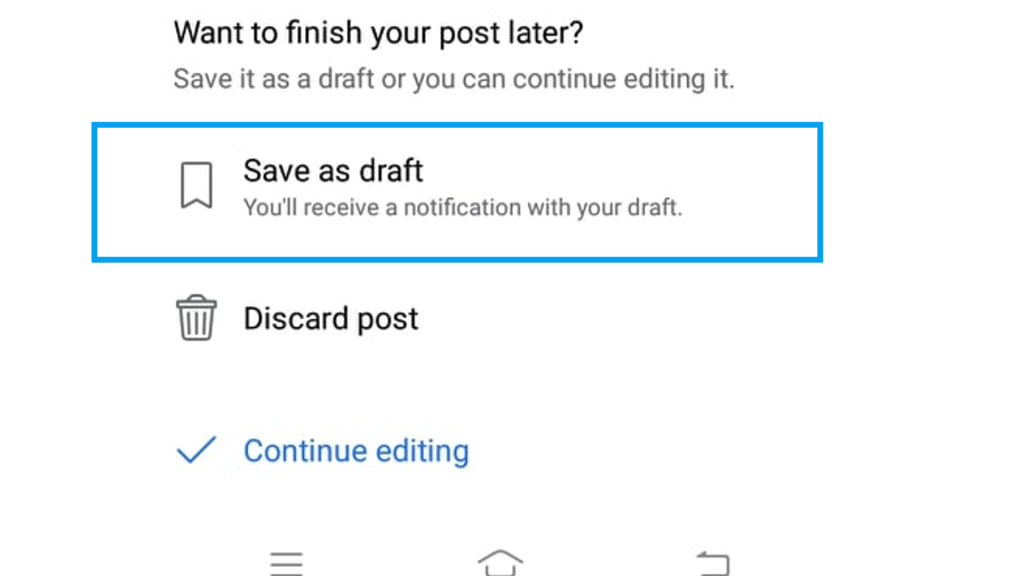 You will be prompted to Save it as draft. Tap on it.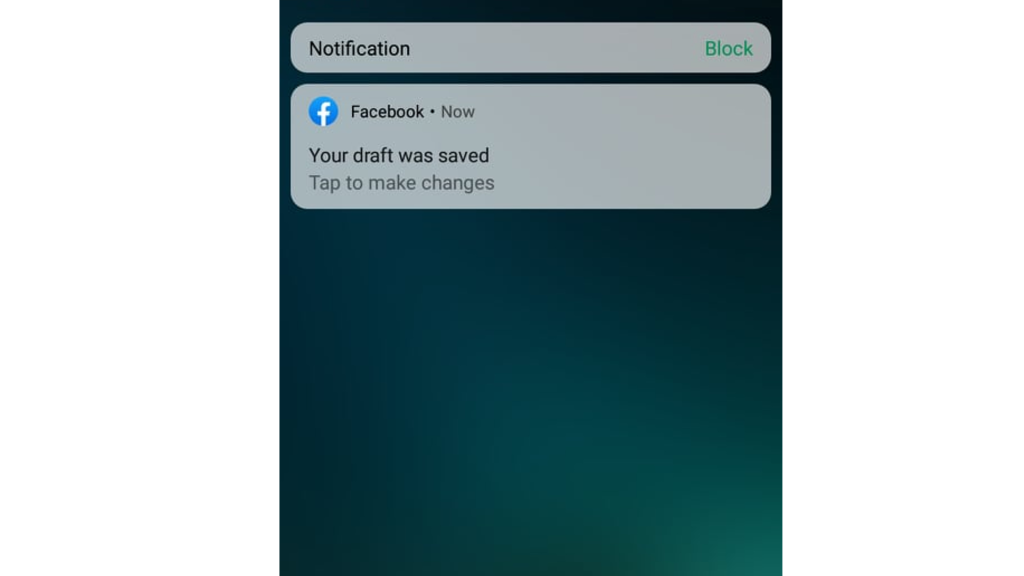 There will be a notification stating you have saved drafts. Tap on that notification to make changes.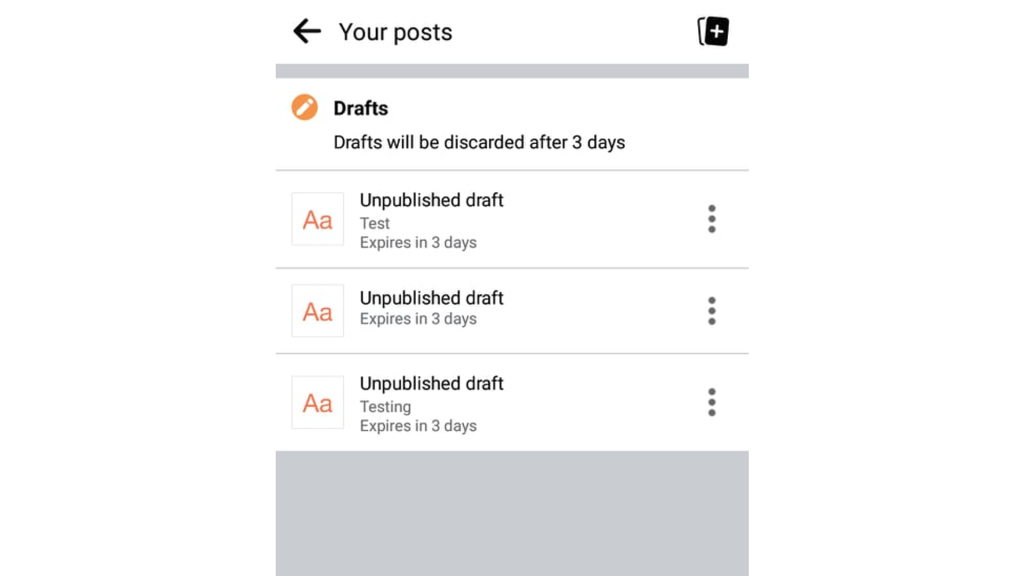 You will be shown with the lists of draft posts that you have saved. Just tap on the intended save drafts that you want to edit. You can use the three dots to make action.
---
For Facebook iPhone App:
Tap on the "What's on your mind?" tab on the iOS app and start typing your intended new post to create drafts.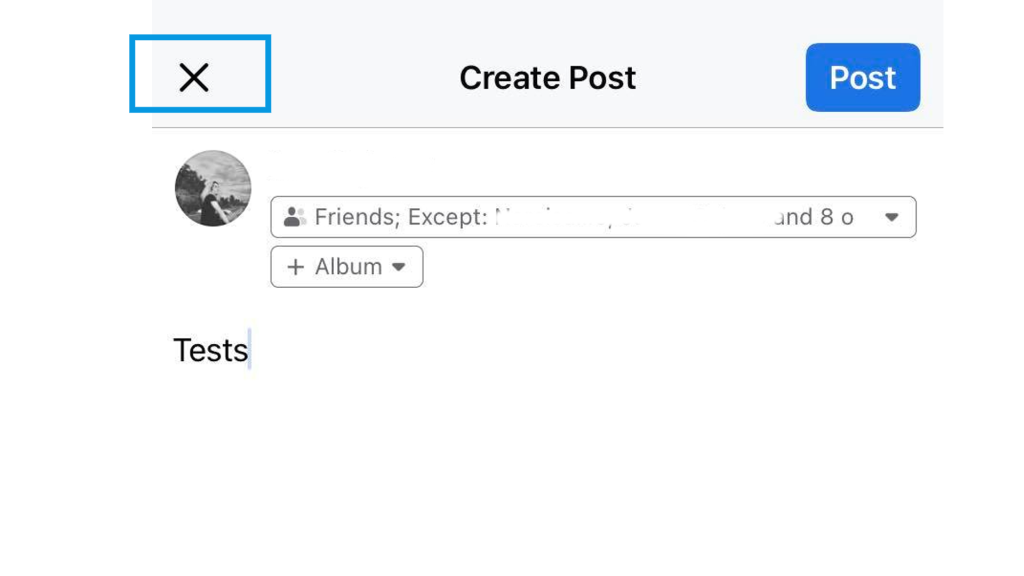 Tap on the "X" icon if you want to exit editing.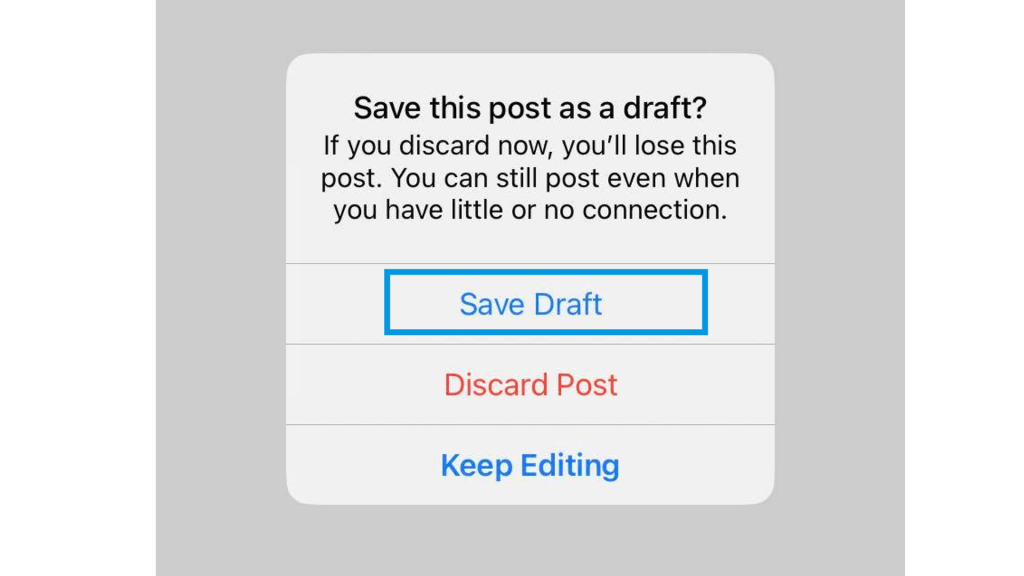 You will be prompted to Save it as draft. Tap on it.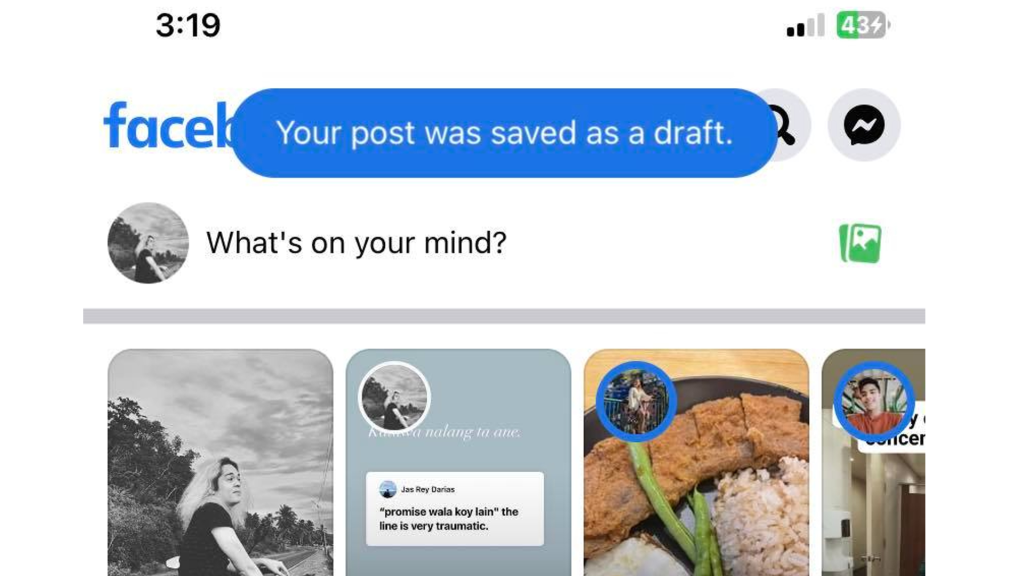 There will be a notification stating you have saved drafts.
To check the saved draft, just tap on "What's on your mind?" tab where you can edit it in the future once you're ready.
---
If you have been managing a Facebook page, the steps to check the saved drafts on a Facebook app will be the same. Facebook has been integrating their features towards a more user-friendly experience across their platform and making a move such as checking the saved drafts in the same manner will greatly help. Gone are the days where you will need to familiarize yourself with publishing tools to handle your own Facebook page properly.
---
To Find Facebook Drafts Using a Browser:
Log in your Facebook account and start creating a new post.
Tap on the "X" icon at the upper right screen of your Create post screen.
You now have saved a Facebook draft post. You can actually see what you have typed on the "What's on your mind?" tab.
You will be prompted to take actions about the saved draft whenever you will go to a different part of the Facebook platform. Just click on leave as you will still see your saved draft once you go back on your newsfeed later on.
It is the same thing as well if you have a Facebook page that you want to manage on a browser. You can still find Facebook drafts on your Facebook page with the same steps.
As a reminder, Facebook features aren't going to stay the same forever. There are constant changes that's being made to improve the platform and provide a better experience to its users. This user-tutorial on how to find Facebook drafts on Facebook app and Facebook website might also change from time to time.
If you are going to update your Facebook app, be sure to check the changes prior making the update to make sure you will familiarize yourself about the changes that's going to happen within the user interface. Since the Facebook website doesn't need a manual update, you can always visit the Facebook help center and check out some major changes on their website.
---
FAQs
Why Can't I Find My Saved Drafts on Facebook?

There are few reasons why you might be able to find drafts on Facebook that you have previously saved. One is due to network failure while saving it. If the network connection is bad, it might not save the draft posts successfully. 

Another reason why your draft posts are missing is that they have been deleted automatically by the system. Facebook drafts typically expire 3 days after saving when using the Facebook app for Android. For iOS, it will stay there as long as you have not edited it out. 

Is There A Draft Folder on Facebook App?

This has been a dilemma for Facebook users eversince. There's no particular folder where you can store a saved draft on Facebook. Well, we get it that Facebook is meant to post everything you have in store, but it will not hurt if they will have a simple option that would allow its users to save some drafts for a longer period without expiration. 

Creating a folder for a Facebook draft, like those for your photos and videos, will be helpful to the users. Facebook page drafts will eventually be more favorable to the content creators who have been using the platform to gain more audience. 

Will You Be Able To Access Drafts Saved to Android Facebook App on iOS Facebook App?

Since iOS doesn't have an option to view the saved draft posts simultaneously as what Android Facebook app can do, it is not yet possible to view your saved drafts on these two different platforms. Let's hope that they can be integrated sooner for a more seamless experience. 

Can You Edit Your Previous Post and Save As Draft?

Sad to say, posts that have been published cannot be saved as a draft after editing. You only have two options and those are to keep editing or discard. Only unpublished posts can be saved as a draft post.