You can easily access some of your Samsung Galaxy phone features on your Windows PC by using the Link to Windows feature of your phone and the Phone Link app of Windows. When connected you will be able to check phone notifications, send messages, or make phone calls on your computer.
The Samsung Galaxy Z Flip 4 is one of the best portable phones available in the market today. Sporting a foldable display form factor, it can be used just like any other smartphone and when done, it can be folded to easily fit in any pocket. Some of its best features include a Snapdragon 8 Plus Gen 1 chip and a battery capacity of 3700 mAh.
Phone Link with your Samsung phone and Windows 11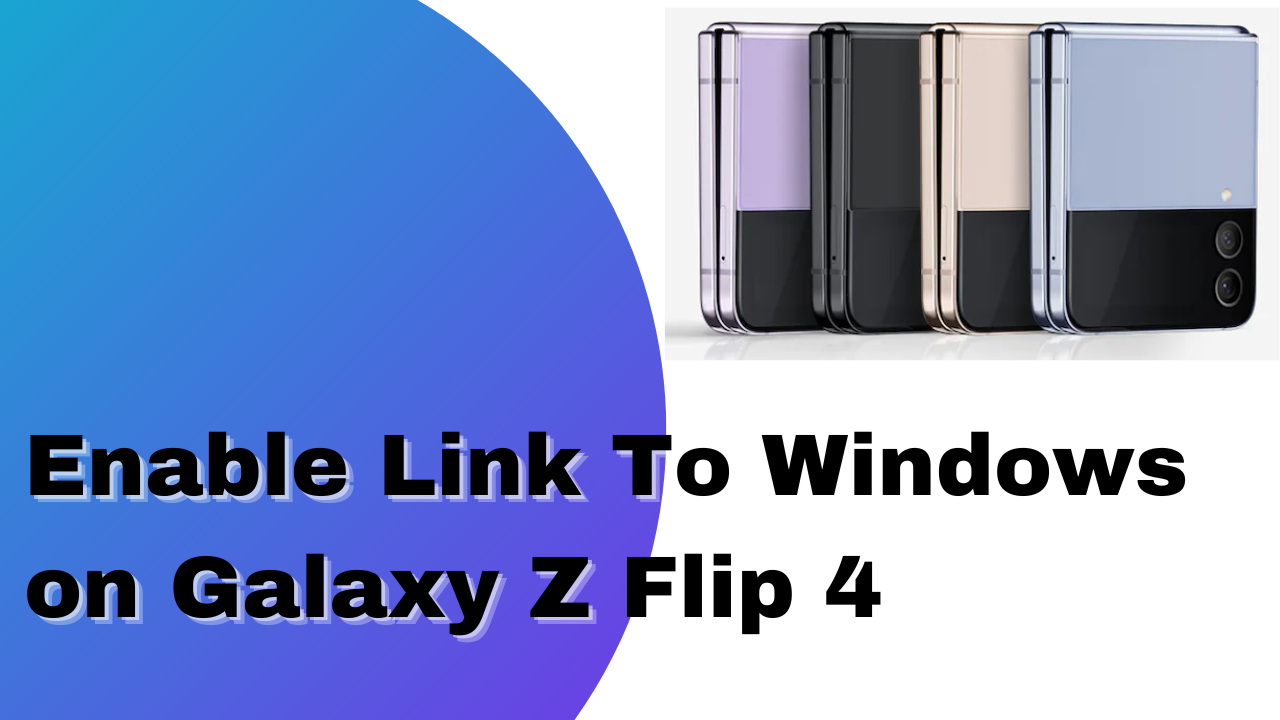 You can connect your Samsung Galaxy Z Flip 4 to your Windows computer allowing you to better manage your time while staying productive. You won't need to constantly check on your Galaxy smartphone once notifications arrive as you can do this from your computer. You can even send those large files such as pictures and videos from phone straight to your computer without emailing them to yourself.
There are two applications you need in order for this to work. The phone companion app on windows which is called Phone Link, and the Link to Windows app of your Galaxy device.
Here's how to use the Link to Windows feature of your Samsung Galaxy Z Flip 4.
Set up Phone Link app on PC
What you will want to do first is to make sure that your Windows computer has the Phone Link app installed. This is already pre-installed in Windows 10 and Windows 11 PCs. If it isn't available on your PC then download it from the Microsoft Store.
Go to the Microsoft Store, search for Phone Link app and download it.
The app will launch on your PC and ask you to specify your mobile OS. Select "Android" and click "Continue."
You'll be presented with a QR code to scan on your phone. Now it's time to set up the Link to Windows feature on your Galaxy smartphone.
Set up Link to Windows on Galaxy Z Flip 4
The next thing you need to do is to make sure to properly set up the Link to Windows feature of your Android device.
Open the Settings app.
Tap Advanced features.
Tap Link to Windows.
Turn on the Link to Windows switch.
Tap Add computer.
Click "Is there a QR code on your PC?" You can now scan the QR code with your phone. You can also choose to sign in with your Microsoft account credentials instead. This will link your devices. Click through the prompts to allow the connection.
You'll see the Link to Windows settings open on your phone, indicating you're connected to your PC.
Open the Phone Link app on your computer if it is not opened yet.
Benefits of using Link to Windows feature of your phone
If you are a busy individual working on your Windows computer then using the Link to Windows feature of your phone is going to be a time saver.
Here are some of the key advantages of using this feature.
Manage notifications on PC
While working on your computer you can easily check the notifications you get from your Galaxy smartphone without even getting or looking at your phone's screen. You can click the X symbol to clear the notification or open it if it is important.
Sending messages and making calls from your PC
You can send and receive text messages or even make and receive calls using your computer.
Access photos on your PC
You can easily access the photos in your phone Gallery app and just drag and drop anything you like on your computer.
View mobile apps on PC
You will be able to view and control apps on your Samsung Galaxy phone using your computer.
Frequently Asked Questions
What's the best way to connect my phone to my Windows PC?

The best way to connect your PC and phone is by using the Link to Windows feature and Phone Link app. Just make sure that both devices are on the same Wi-Fi network to optimize the connection.

Why will my Samsung Galaxy Z Fold 4 not sync with my PC?

Try to check if the Phone Link app has any new updates available and install any pending updates. You should also make sure that your smartphone is running on the latest software version. Finally, make sure that the battery saver mode is not enabled on your Galaxy Z Fold 4.

Can I use mobile data instead of Wi-Fi to connect my phone and PC?

Yes, you can.
Open the Link to Windows app.
Select Settings.
Select Sync over mobile data.
Turn this option On.

How do I improve the connection between my phone and PC?

Both devices should be connected to the same trusted Wi-Fi network.

My phone and PC are both on the same Wi-Fi network but won't connect

Try to check your router settings and make sure that the Wireless Isolation or AP Isolation feature is turned off. If this feature is enabled, then all devices connected to the Wi-Fi network will be blocked from communicating with other.