Now that the Samsung Galaxy Watch 4 is running on Wear OS you can easily download a wide range of apps to it from the Google Play Store. You can do this from the Galaxy Wearable app on the connected smartphone or from the Play Store app available on the watch itself.
The Samsung Galaxy Watch 4 is a premium smartwatch released this year that runs on Google's Wear OS. It has a slick minimalistic design allowing you to wear it on almost any occasion. Some of the outstanding features of this smartwatch include an IP68 rating, Super AMOLED display, as well as more than 2 days of battery life on a single charge.
Sizes: 40mm, 44mm
Colors: Black, silver, green (40mm); black, silver, pink gold (44mm)
Display: Super AMOLED, 1.2″ 396×396 (40mm) or 1.4″450×450 (44mm)
CPU: Exynos W920 @ 1.18GHz
RAM: 1.5GB
Storage: 16GB
Battery: 247mAh (40mm) or 361mAh (44mm)
Connectivity: NFC, GPS, Bluetooth 5.0, Wi-Fi 802.11 a/b/g/n, LTE (optional)
Durability: IP68 certified, MIL-STD-810G compliant
Software: Wear OS 3 Powered by Samsung
Health sensors: Heart rate, EKG, bioelectrical impedance
How do I add apps to my Galaxy 4 watch?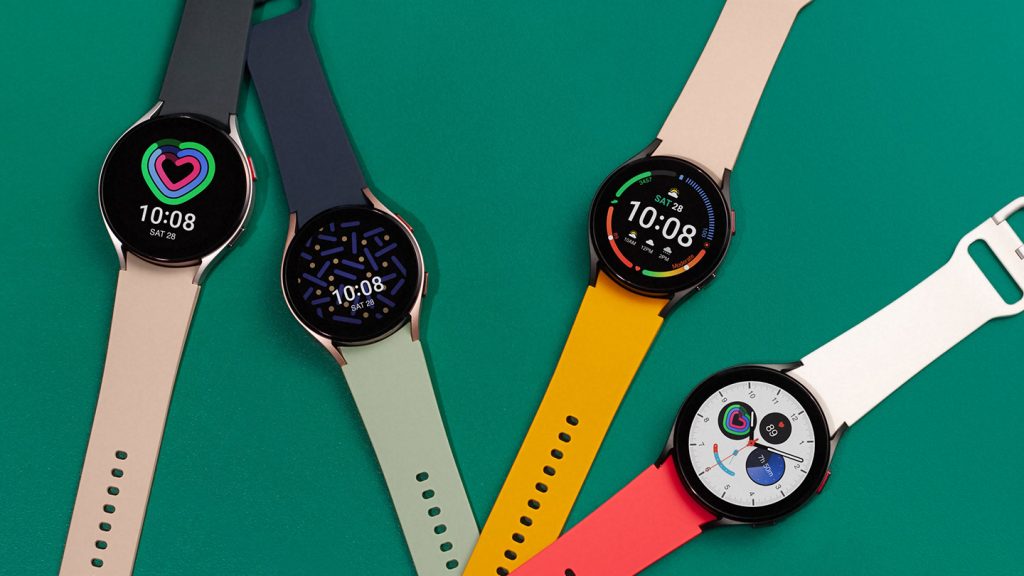 You can install apps on your Samsung Galaxy Watch 4 to enhance its features further. You can choose to download various fitness apps, music apps, or even watch faces to name a few.
Here's how you can get new apps on your watch.
Install apps on the Galaxy Watch 4 using the Galaxy Wearable app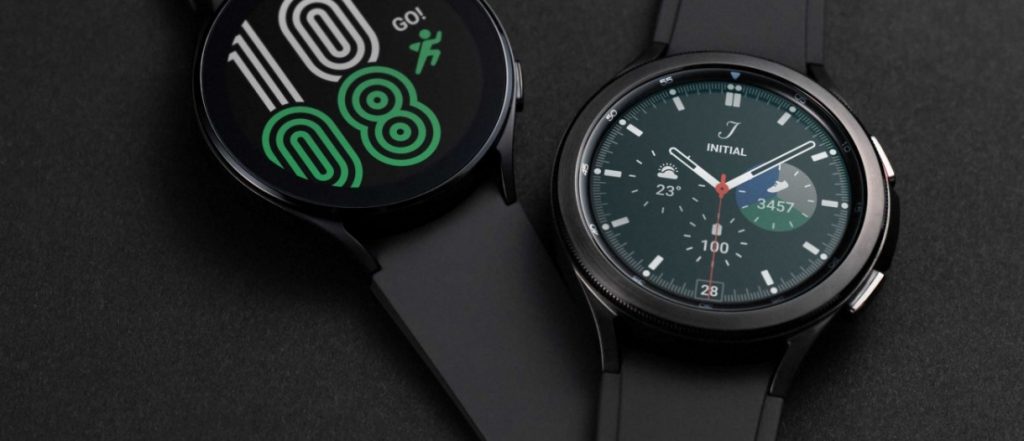 You can install apps from the Play Store straight to the Galaxy Watch 4 using the Galaxy Wearable app of the connected device.
Open the Galaxy Wearable app on your phone
Scroll to the bottom then tap the Store button.
Scroll through the apps and choose one you would like to download and install.
Tap the chosen app.
Tap the Install button.
Install apps directly on your Samsung Galaxy Watch 4
Since the Watch 4 now runs on Wear OS it has the Play Store app available for you to use.
Swipe up from the watch home screen.
Tap the Play Store app.
Search for an app you want to download.
Tap install.
Uninstall apps from the Galaxy Watch 4
Deleting an app from the watch is quite easy. All you need to do is to swipe up from the home screen then long press on the selected app. The uninstall option will show, just tap on this to uninstall the chosen app.
Reorder apps on your Galaxy Watch 4
You can change the way your apps are organized on the home screen so that the apps you use most of the time can be accessed easily.
On your phone, open the Galaxy Wearable app.
Tap on the Apps screen option.
Touch and hold the app then move it to new location to reorder it.
Best apps to download on your Samsung Galaxy Watch 4
Here are some of the best apps that you can download and use on your new Samsung Galaxy Watch 4.
Spotify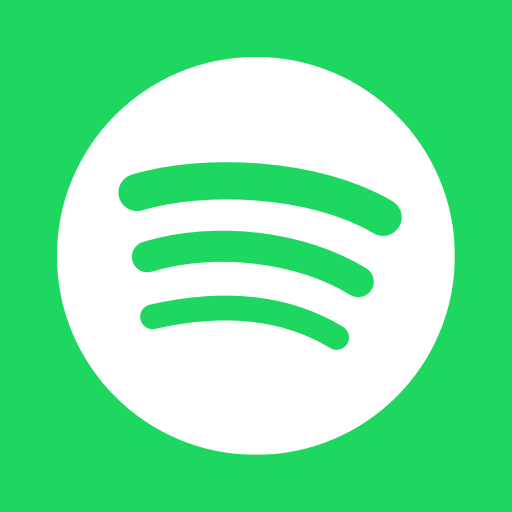 The free version allows you to listen to your favorite songs with the occasional ads included in between songs. If you get a subscription the ads will not appear. The wat h allows you to control the Sportify music player while you are out jogging.
YouTube Music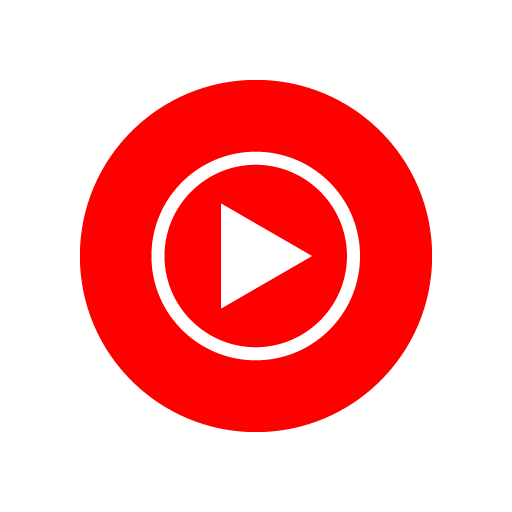 This is another music streaming service this time from Google. You will need s premium subscription to use it and download music for offline playback.
Strava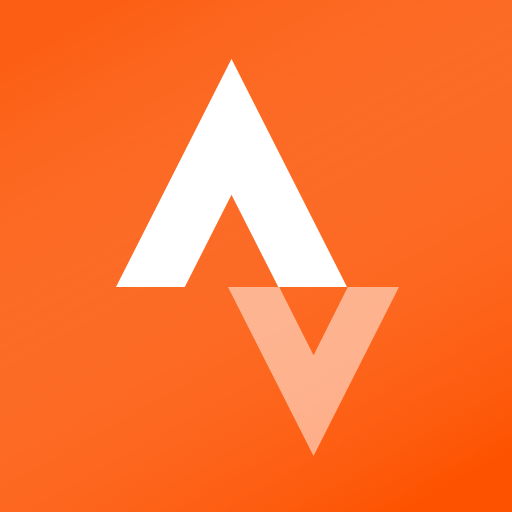 If you plan on keeping track of your runs, rides, walks, or hikes then Strava is a must have app to get.
Swim.com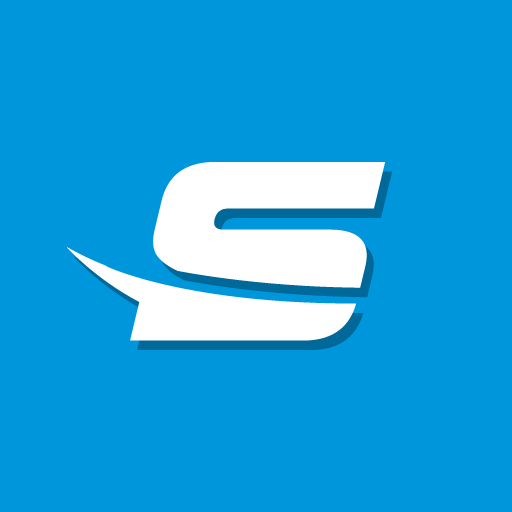 This is one of the best swimming apps available for Wear OS. It allows you to keep track of swims including metrics like distance tracked, heart rate and it can detect stroke type.
Google Keep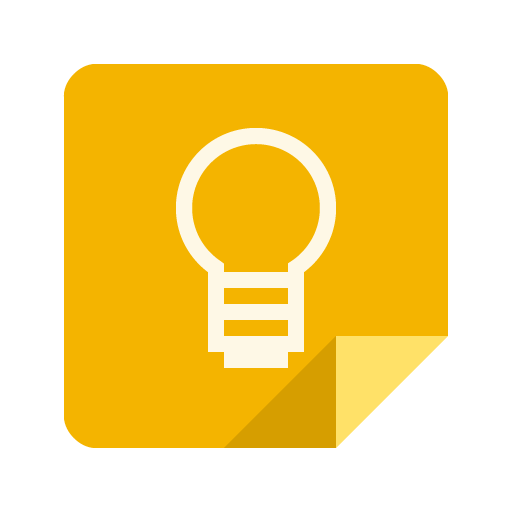 This app allows you to easily manage your reminders or shopping list from your watch.
Feel free to visit our YouTube channel for additional troubleshooting guides on various devices.