Some Samsung Galaxy may encounter network troubles from time to time. One of the ways to fix this type of issue is to force the Samsung device to disconnect from the network manually.
By doing this, a Samsung device can refresh the connection and hopefully fix whatever network bug it's experiencing.
How to disconnect your Samsung Galaxy from your network
Estimate Cost : 0
Time Needed : 3 minutes
Below are the steps to manually disconnect your Samsung phone or tablet from your network operator.
Open Settings app.


You can find Settings app in the Home screen or Apps Tray.



Tap Connections.


Select Connections from the top of the list. 



Tap Mobile networks.


Find Mobile networks and select it.



Select Network operators.


Go to the bottom part and tap Network operators. 



Tap Select manually.


If you have a dual-SIM Samsung device, make sure to select which SIM card you're working on at the bottom. 



Pick a different network.


Once it's done searching, select another network to connect to. For example, if you're on T-Mobile, pick AT&T or any other network. 



Wait for your device to register to the new network.


Picking out a different network will obviously result to failed registration.

This is what you want. Let the device finish the process in order to disconnect it from your own network. 



Your phone will be forced to return with an error because it won't be able to register successfully.


You should also get a No Service notification at the top. 


After the device has been disconnected from the network, you can repeat Steps 1-4 and then pick Select automatically. Your Samsung Galaxy will find your own network on its own and reconfigure itself.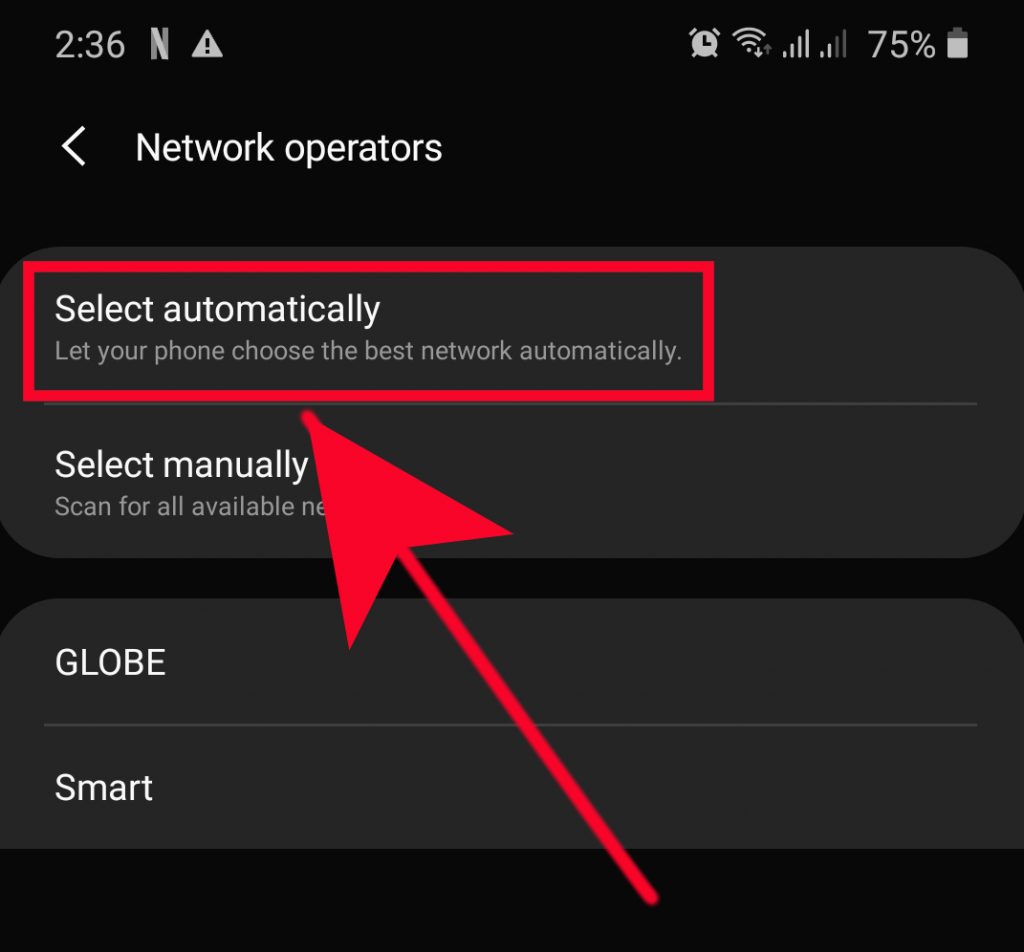 That's it! Your Samsung Galaxy device is no longer connected to your own network. Use this procedure to fix signal problems, or if your Samsung phone or tablet is having an issue with texting, MMS, or mobile data.
This troubleshooting step usually works with other solutions so if your particular problem won't go away after doing the steps above, you need to do other network fixes that you haven't tried yet.
Suggested readings:
Get help from us
Having Issues with your phone? Feel free to contact us using this form. We'll try to help. We also create videos for those wanting to follow visual instructions. Visit our TheDroidGuy Youtube Channel for troubleshooting.