Do you want to know how to delete yelp account on your computer? If you are planning to delete your yelp account, then this article should be able to guide you. In this article we will be showing you some ways to delete yelp account.
Yelp is an American company that publishes user-generated evaluations of local establishments. It also runs a dining reservation service called Yelp Reservations. Discover neighboring favorites on the all-in-one travel and local platform. Find what you need, whether it's a new restaurant, a pet sitter, home services, auto repairs, or something else. Find a local business for any need with the help of the 200 million Yelp reviews available worldwide. Browse and share on Yelp, or read and publish online reviews.
Delete Yelp Business Account or Personal Yelp Account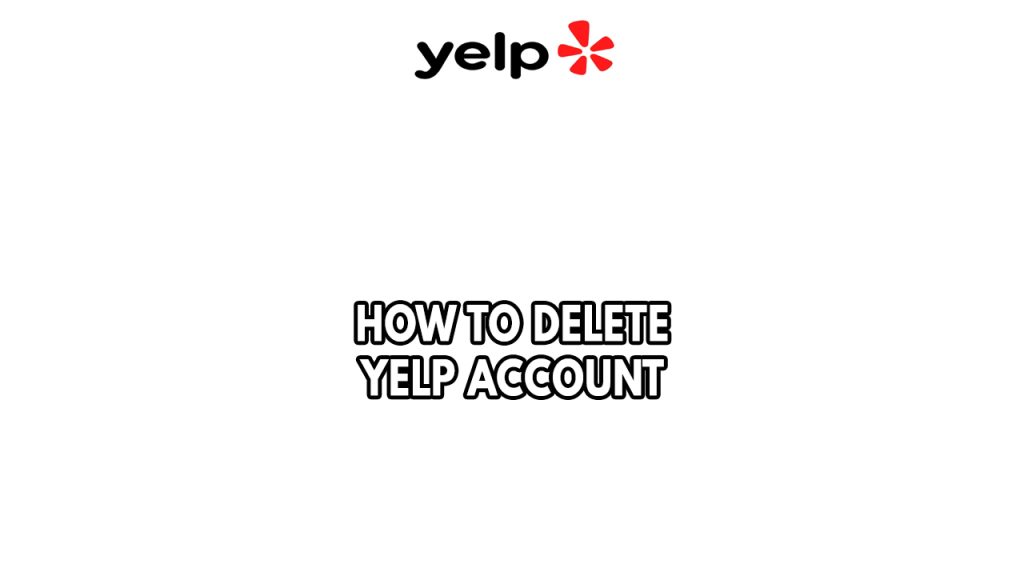 The steps to delete Yelp account permanently are straightforward and easy. Before you start with the Yelp account closure of your Yelp business account or Personal Yelp account, Yelp users must keep in mind that once you delete your Yelp account, any content you've write reviews on Yelp, such as Yelp reviews, images, or tips, will be deleted when your account yelp account is deleted.
Delete personal Yelp account
Your Yelp Elite membership, together with any reviews, photographs, bookmarks, and tips, will all be lost if you decide to delete your Yelp account. If you close account, your Yelp account will be permanently closed, and all content you've published will also be deleted.
Deleting yelp personal account
Step 1: Open any browser on your computer.
Step 2: Go to Yelp website and login with your user account.
Step 3: Go to Yelp account closure page.
Step 4: On the text box, write your reason for closing your Yelp account then click send.
After you have submitted a request to delete a Yelp account, you will receive a confirmation email to the email address that you have link with your Yelp account.
Delete Yelp business account
For a business owner, you can unclaimed a business page or close your business account if you are a business owner and no longer require access to one. To be clear, cancelling a business account does not delete the company page on Yelp. Before deactivating ads or cancelling your Yelp account if you're an existing advertiser, get in touch with the Customer Success Team.
Yelp posts business information because it's often a matter of public record and interest to the general public, as well as so that customers can discuss their experiences with nearby establishments. As a result, they leave such information on the website.
It's crucial (and a legal right) for customers to be able to access and share useful information about fantastic local businesses, even if they recognize that some business owners might choose to keep a low profile.
If there is any information on your business page that needs to be changed or updated, please modify it on Yelp for Business or the Yelp for Business app and provide a descriptive remark along with any additional information.
Please notify Yelp if your business is closed, whether it's for good or just a little while. Please take note that sometimes closed companies will still show up in search results on Yelp, for instance, to let a customer know that the business is no longer open.
Close account Yelp business page
Step 1: Open any browser on your computer.
Step 2: Go to Yelp website and login with your account.
Step 3: Navigate to Business account closure request.
Step 4: Fill out the form.
Remember that deleting a business owner account does not delete the company's Yelp page. You might not be able to deactivate your account right once in some circumstances, such as if it is still associated with active ad programs or Yelp Deals vouchers.
Frequently Asked Questions
Is Yelp business account free?

Creating a Yelp Business Page is free and a terrific way to promote your company. In addition to the fact that many customers use the Yelp app to look for fantastic local companies, Yelp partners often receive the company information you put to your Yelp Page, such as hours, website, etc.

Can you leave a Yelp review without an account?

A Yelp account must be created before you can post a review. Once you've logged in, you can use the search bar at the top of any page on the website or the search button on the app to find the company you're attempting to evaluate.

Where is Account Settings in yelp app?

In the top-right corner of the screen, click your profile symbol. Next, select "Account Settings" from the dropdown menu.

Can I pause my Yelp account?

Choose "My business is affected by coronavirus" as your cancellation reason, then click the next button. Determine the resume date. To confirm, press the Pause and Redeem Offer button. You'll get a confirmation email.

How do I change my name on my yelp account?

When you click on your profile image in the top-right area of the screen after logging into your account, a dropdown menu will display. "Account Settings" should be clicked. Enter the new name you want to use in "Account Settings," under your profile picture in the "Profile" section.