Credit cards have become the most convenient payment method for purchases online. As most Amazon users tend to use this shopping preferences type of pay method for smoother transactions and less hassle for both parties when doing online shopping. On your Amazon account, you can add and remove credit card by heading to the settings section. If you are wondering on how to remove a credit card, don't worry we will be showing you the easy steps to delete credit and debit cards from Amazon. Amazon is one of the best online shopping website available.
Amazon allows anyone to shop from the millions of products available at the Amazon website using their mobile device or computer. Amazon app or website also allows you to easily manage your orders, send gift cards, and even discover local offers just to name a few. It's currently the number one shopping app in the US market.
Digital streaming, cloud computing, online advertising, and artificial intelligence are the main areas of focus for Amazon.com, Inc., an American global technology firm. In addition to being one of the most valuable brands in the world, it has been cited as one of the most significant economic and cultural forces in the globe. Along with Microsoft, Apple, Apple, Meta, and Alphabet, it is one of the Big Five American technological corporations.
Its aim of diversifying into a wide range of product categories has earned it the nickname The Everything Store. It has numerous subsidiaries, including Amazon Web Services, Zoox, Kuiper Systems (satellite Internet), and Amazon Lab126. Ring, Twitch, IMDb, and Whole Foods Market are some of its additional subsidiaries.
Amazon also offers downloading and streaming content via its Amazon Prime Video, Amazon Music, Twitch, and Audible services. It publishes books through its publishing arm, Amazon Publishing, and film and television programming through Amazon Studios. It has owned Metro-Goldwyn-Mayer since March 2022. It also makes consumer goods, including the popular Kindle e-readers, Echo devices, Fire tablets, and Fire TVs.
Delete Credit or Debit Card Payment Method on Your Amazon Account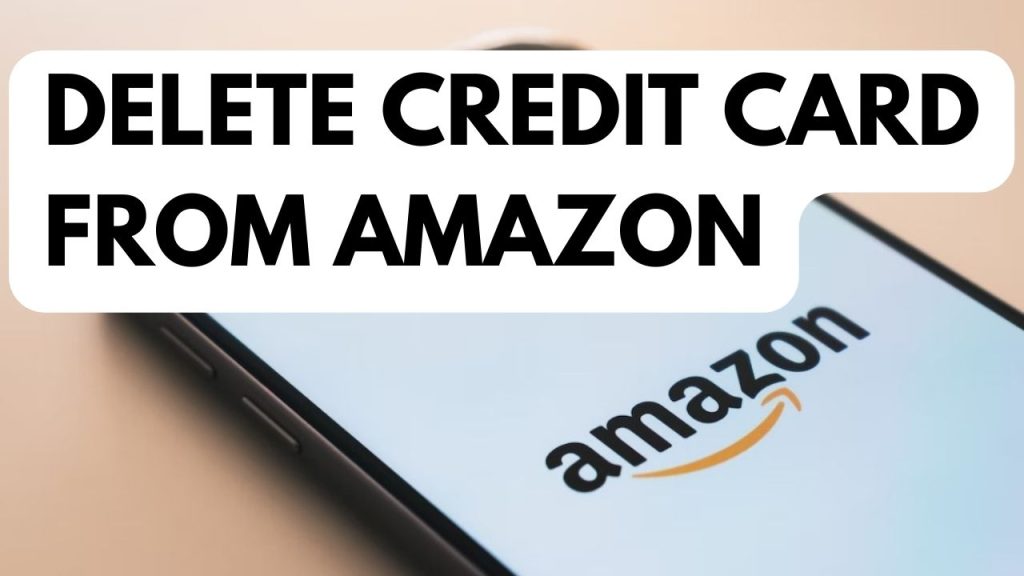 This guide will provide you the steps on delete credit or debit card to your Amazon account.
Remove credit card from Amazon using a website
Access Amazon.com, and then sign in.
Click Your Account, and then click Payment options.
Click the payment methods you want to delete, click Delete, and then click Confirm delete.
Remove credit card from Amazon app using Android mobile device
Step 1: Access Amazon app.
Step 2: Click Account page.
Step 3: Scroll down to see your payment method.
Step 4: Click Wallet.
Step 5: On the Wallet page, you will see the manage payment options. Select the credit or debit card you want to remove. This will remove a credit card from amazon.
Step 6: Confirm remove to remove from wallet your Credit or debit card.
Remove credit card from Amazon app using iOS mobile device
Step 1: Open Amazon.
Step 2: Click the 3-bar icon found on the upper-left corner of your screen.
Step 3: Tap Your Account.
Step 4: Under Amazon Wallet, find Manage Payment Option and tap it.
Step 5: You will see the pay methods and the link debit and credit cards.
Step 6: Select the credit card that you want to remove. This will remove a credit card from amazon.
Step 7: Tap the Delete button beside the card below the expiration date.
Step 8: Confirm the delete.
Add new payment methods or new credit card
If you want to add a new payment options on your account, you can do so by adding or update your pay methods by selecting Your Payments in Your Account. Here's how to add a new card or credit card.
Adding new payment options
In Your Account, select Your Payments.
Do one of the following:
To add pay method, select the Add a payment method link under the category that you want to add.
To edit or remove a pay method, select the card that you wish to edit on the left side of the page. The card opens in the center of the page. Click Edit under the card name. You can update your billing address, select a default card, update card details or remove the card from your account. Select Remove from wallet to remove the card from your account.
Follow the on-screen instructions.
After you have follow the instructions, you will have a new payment method on your Amazon account.
Frequently Asked Questions
How do I access my Amazon account?

Go to the website or the app of Amazon.
Select Login.
Enter your credentials.
If it is your first time to sign in. The website will ask for consent, just select okay.
You will be redirect to the home page of Amazon.

Is a Kindle account the same as an Amazon account?

Yes, An Amazon account is connected to a Kindle account. On your Kindle, changing accounts is simple, but doing so will affect the books linked to the account. You must login in with the relevant Amazon account in order to view your purchased books and control device settings.

How do I permanently delete my Amazon account?

Go to Account Closure to do so. Open the account you want to delete. Review the goods and services connected to your account.

Is an amazon business account free?

The primary Amazon Business account is cost-free, but an annual fee is required if you want access to Prime benefits. Free two-day shipping is offered by Business Prime on some items.