If you're getting Dead Island 2 won't launch issue, there are several potential reasons, such as antivirus software conflicts, outdated graphics drivers, corrupted game files, or compatibility issues. To fix this issue, you may need to perform various troubleshooting procedures. So, keep reading to discover some helpful tips for resolving Dead Island 2 launch issues and getting back to playing this exciting game.
Looking to immerse yourself in a thrilling game? Look no further than Dead Island 2 that is available on Epic Games Store. Developed by Dambuster Studios and published by Deep Silver, this highly-anticipated action-packed game is the third installment in the popular Dead Island series. Set in a twisted version of Los Angeles, players can expect a thrilling and unforgettable experience, complete with horror, humor, and zombie-slaying action.
With its intense combat system, wide array of weapons, and tactical options, Dead Island 2 delivers a visceral and gory first-person experience that will keep players on the edge of their seats. The captivating storyline, thrilling quests, and eccentric characters make it a must-play for fans of the genre.
Dead Island 2 features both single-player and over-the-top co-op modes for up to three players, ensuring that you'll always have an exciting and challenging experience in the game's gore-drenched world of HELL-A.
Become the ultimate zombie slayer and immerse yourself in this thrilling RPG. Dead Island 2 is a must-play for any fan of horror games, offering a unique mix of humor and gore that will leave you wanting more.
Fixing Dead Island 2 Won't Launch Issue
If you're encountering issues with Dead Island 2 won't launch on your computer, you're not alone. Some players experience problems with the game not responding or not progressing beyond the loading screen. These issues can be frustrating, but there are troubleshooting steps you can take to fix the problem.
Here's how to fix the launching issues.
Fix #1 Update Graphics Driver
If you're having trouble launching Dead Island 2 on your computer, it could be due to an outdated graphics driver. Keep your graphics driver up to date to prevent issues like glitches and bugs that could prevent the game from launching. To avoid Dead Island 2 launch problems, it's recommended that you install the latest graphics driver update. It will fix any compatibility issues but also ensure that you have a seamless and enjoyable gaming experience.
Step 1: Simply type Device Manager in the search bar on your desktop and then click the Device Manager icon that appears in the results. This will open the device manager.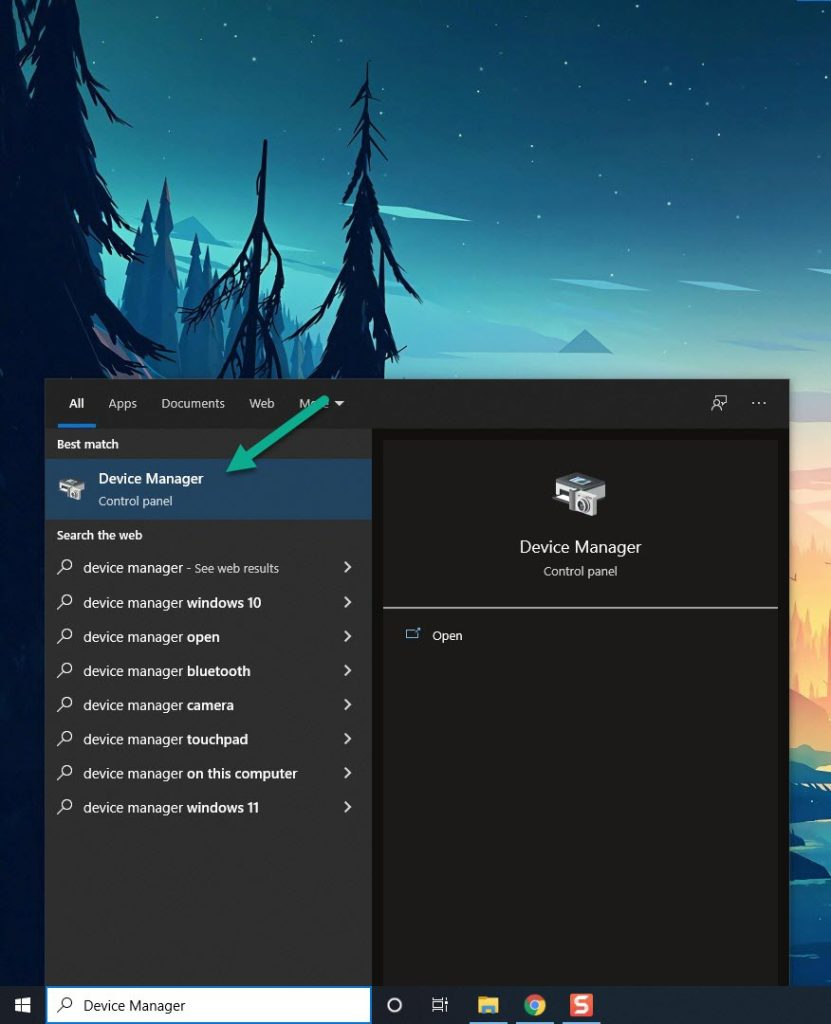 Step 2: Click the Display adapters icon. The list of display adapters will be expanded.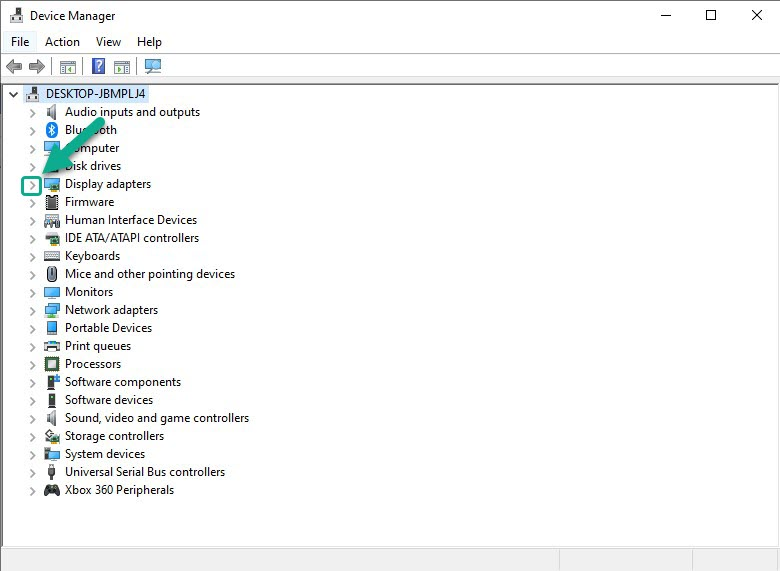 Step 3: Right-click the dedicated GPU you are using to play the game and then select Update driver. This will allow you to update your driver.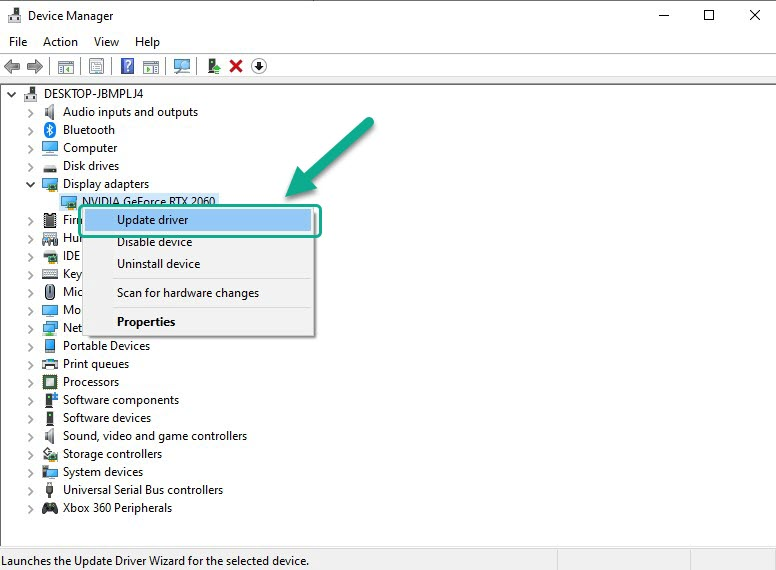 Step 4: Choose Search automatically for drivers. This will search online for any new drivers and install it on your computer.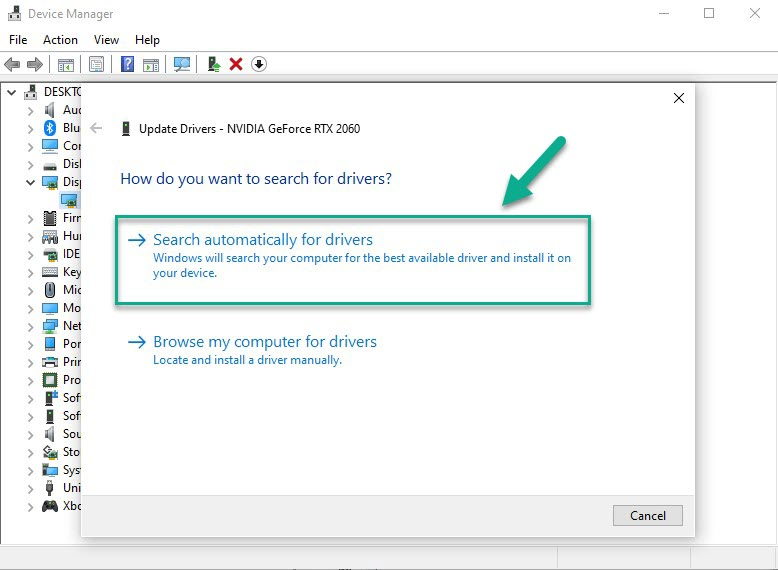 Fix #2 Run the Game as an Administrator
If you experience Dead Island 2 won't launch issue, It could be because the game doesn't have administrator permissions. To launch properly, the game needs access to various Microsoft services, which it won't have if it doesn't have admin privileges. To avoid any problems and ensure a smooth gaming experience, make sure to run Dead Island 2 as an administrator. This will grant the necessary permissions and allow the game to launch without any issues.
Running as an Administrator
Step 1: Right-click on the game executable file from the installation folder.
Step 2: Select Properties.
Step 3: Click on the Compatibility tab.
Step 4: Make sure to place a checkmark on the Run this program as an administrator.
Step 5: Click on Apply then Ok.
Fix #3 Close Background Programs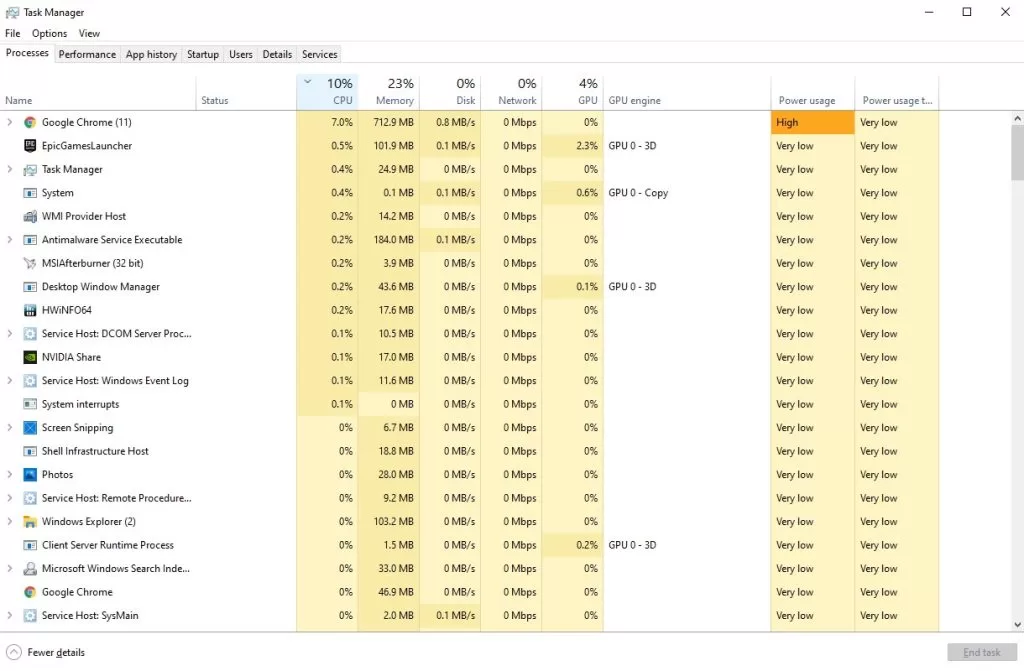 Insufficient hardware resources can cause Dead Island 2 won't launch issue, even if your computer meets the minimum requirements. If there are other programs running in the background, the game won't have enough RAM to function properly. To avoid this problem, close all other programs while playing Dead Island 2.
Closing Background Programs
Step 1: Right click on the Start button. This can be found on the left pane of the screen.
Step 2: Select Task Manager. This will open Task Manager.
Step 3: On the pop up window, Click processes tab. This will allow you to show the running program.
Step 4: Right-click on the running program then select end task. This will allow you to close unused program.
Fix #3 Temporarily Disable Antivirus Software or Windows Security
If you encounter problems launching Dead Island 2, it could be due to your antivirus program, such as Windows Security, flagging the download as a security threat. To resolve this issue, try disabling your antivirus program temporarily and see if the game launches. If it does, add the game to your antivirus exclusion list before enabling your antivirus program again. This should allow you to play the game without any further issues.
Turning off Antivirus
Step 1: Press Windows Start menu key.
Step 2: Click Settings.
Step 3: Click update & security.
Step 4: Click Windows Security.
Step 5: Click Virus & Threat protection.
Step 6: Click Manage settings.
Step 7: Turn off real-time protection.
Turning off Avast
Step 1: On the taskbar, look for the Avast icon.
Step 2: Right-click Avast icon.
Step 3: Select Settings.
Step 4: Select disable option from Avast Shields.
Turning off AVG
Step 1: Right-click the AVG symbol in the system tray.
Step 2: Select Disable AVG Protection temporarily.
Turning off McAfee
Step 1: In the system tray, double-click the McAfee antivirus icon.
Step 2: In the upper right corner, click the Navigation link.
Step 3: Select Real-Time Scanning and then turn it off.
Adding the Game to the Antivirus Exclusion List
Step 1: Press the Start Menu button.
Step :2 Click Settings.
Step 3: Click Update & Security.
Step 4: Click Window Security.
Step 5: Click Virus & threat protection.
Step 6: Click Manage settings.
Step 7: Click Add or remove exclusions.
Step 8: Click Add an exclusion.
Step 9: Click Folder.
Step 10: Locate and select the game folder.
Fix #4 Update Windows PC
Updating your Windows PC is important when encountering the Dead Island 2 won't launch issue because outdated Windows operating systems may cause the game to malfunction. You can try to check for any available Windows updates and install them on your PC to ensure the game can launch without any problems.
Updating Windows
Step 1: Press Windows logo key on your keyboard.
Step 2: Select Settings.
Step 3: Select Update & Security.
Step 4: Select Windows Update tab.
Step 5: Select Check for updates.
Fix #5 Check for Corrupted Game Files in the Epic Games Store
In the event that Dead Island 2 game still won't launch, it's possible that the data in the game file has become corrupted. To fix this issue, you can use the Epic Games Store to verify the game file's integrity and restore any damaged data. This should help ensure that the game can launch properly and you can get back to enjoying your gaming experience.
Repair Game Files
Step 1: Open the Epic Launcher.
Step 2: Click on Library.
Step 3: Find Dead Island 2 game then click the three dots.
Step 4: Click Verify on the drop down menu.
It may take a few minutes process and verify all your files. Once it completes do a clean boot or restart and open Epic Launcher and play the game.