If you thought there aren't enough portable speakers with voice assistants, Bose is now offering another option. Known as the Portable Home Speaker, this device can offer 360-degree sound along with support for voice assistants like Google Assistant as well as Amazon's Alexa. As you would expect, this speaker runs on battery and connects to your devices using Bluetooth.
Bose mentions that the onboard battery can last for up to 12 hours on a single charge. Thanks to Alexa and Google Assistant capabilities, the Portable Home Speaker can also interact with nearby smart home devices that run on either standard. The device will offer support for Spotify Connect as well as Apple's AirPlay 2, making this one of the truly smart speakers available in the market. It also comes with a handle which makes it easy to carry around.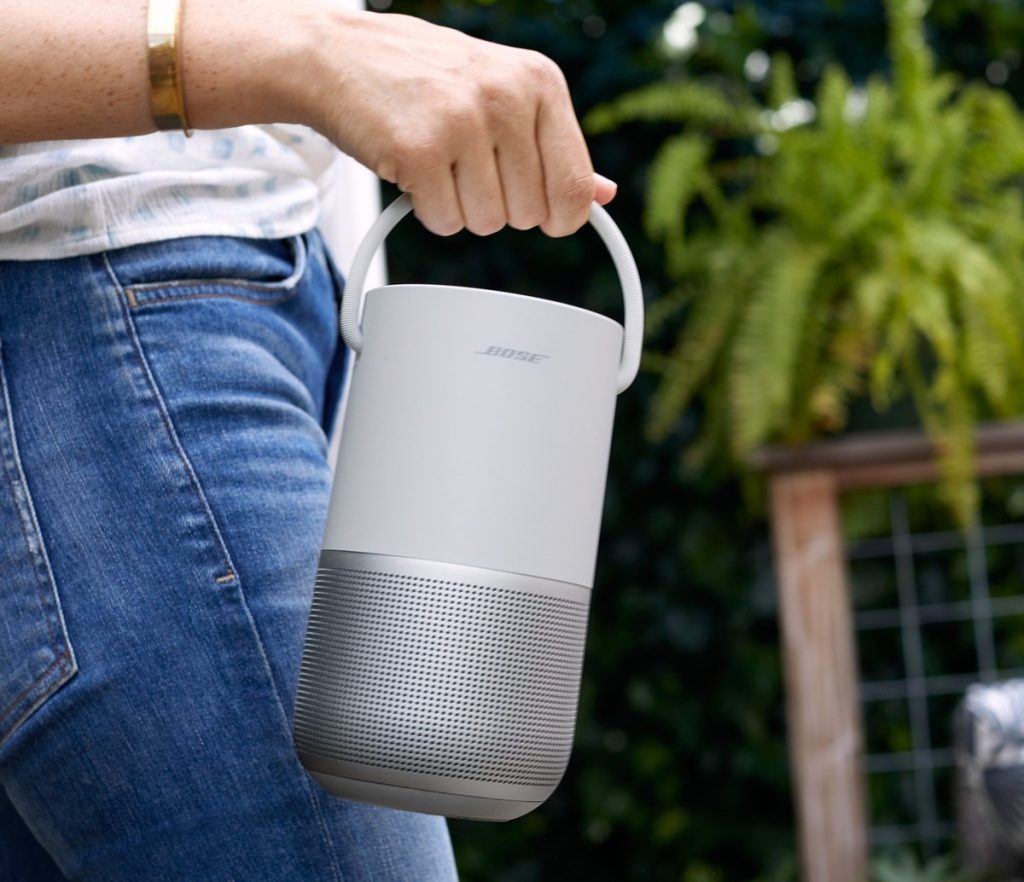 It's 4-inches wide and 7.5-inches tall, so it's not the biggest speaker out there. The audio quality is something that I'm particularly curious about. But if the company's previous products are any indicator, we don't expect this to be anything short of exceptional. The 360-degree audio feature could be enough to fill an entire room with music or media of your choice. The speaker comes with IPX4 certification, which means it can sustain occasional water spills or even rain.
Talking about the technology inside, Bose mentions that this speaker consists of "three passive radiators, a high-excursion driver, and a proprietary deflector" which in turn offers great music quality as well as "size-defying bass". There are a handful of function buttons on top of the speaker which helps you navigate the features of the speaker manually.
This speaker will be available for purchase starting September 19 at a price tag of $349 with the choice between Triple Black and Silver colors.
Source: Bose
Via: Android Central