Bigger doesn't necessarily equal better, we dissect the best small smartphone. You may find it hard to score a half-decent small Android handheld these days, but despite the undeniable mainstream rise of phablets, there's still demand devices you can easily slide in and out of your standard-issue trouser pocket.
* If you buy through links on our site, we may earn an affiliate commission. For more details, please visit our Privacy policy page.
Before setting out on a quest to find the Small Android Smartphones Available before the 2015 holiday season, let's land on a diagonal display range. Can we all agree 4.7 to 5.2-inch handhelds are "normal" nowadays, 5.5 inches start feeling a bit uncomfortable, and anything beyond 6 inches is excessive unless your job is to make a dozen slam dunks a few times a week in NBA games?
A compact form factor, proper one-hand maneuverability, and practical design will always go a long way with certain mobile consumers, especially if they're linked to affordability, a high-res screen, and generally respectable hardware specifications.
Good, then we can probably also agree 4 to 4.5 inchers are "small" by today's high-end standards, yet remain crowd-pleasers for those who like to manage a mobile business with one normally-sized hand effortlessly. That said, here are the top ten contenders to the title of Small Android Smartphone Available
Best Small Android Smartphones Available Today
The tiny Super AMOLED 4.3 inches turned two a few months back. This amounts to 50 or 60 in human years, a timeless design, hefty 1.5 GB RAM, satisfactory 8 MP LED flash main cam, and appropriate 1,900 mAh cell keep it in the spotlight for fans of pocket-sized gizmos.
The screen borders aren't precisely unnoticeable, but the tiny sibling of Samsung's 2013 flagship measures just 124.6 x 61.3 x 8.9 mm, and weighs 107 grams.
Buy it now: here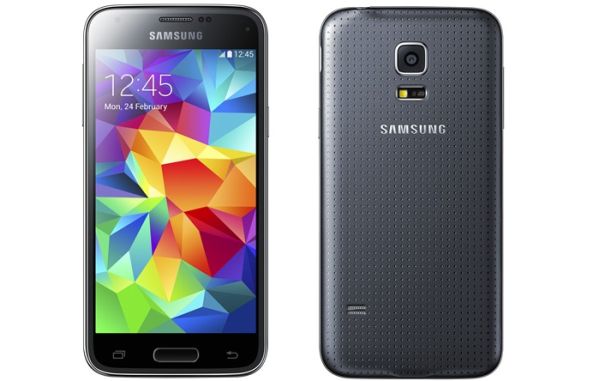 It seems Sammy inexplicably took a page from HTC's undependable playbook and decided to skip or substantially delay the Galaxy S6 Mini, one of the best small smartphone. Is last year's Liliputian flagship still worth around 270 clams in this context?
Yes and no, given we very much dig the 4.5-inch 1,280 x 720 AMOLED panel, 1.5 GB RAM, quad-core Exynos SoC, 8 MP LED flash rear cam, MicroSD card slot, fingerprint sensor, and IP67 certification for water and dust resistance. But we're not fans of the cheap plasticky construction or Android 4.4 KitKat flavor.
Buy it now: here
It's old, not very attractive from a design standpoint, lacks microSD storage expansion possibilities, provides a measly 8 GB ROM in an entry-level variation, and tips the scales at a fairly chunky 143 grams while sizing up at 129.9 x 65.9 x 11.6 mm.
But it's super-affordable, offers close to stock Android 5.1 user experience, and above all, the best small smartphone sports a beautiful 4.5-inch 720p IPS LCD screen.
Buy it now: here
The E2 can be acquired in US and global GSM configurations, including 4G LTE speeds, and the 4.5-inch panel is slightly sharper than that of the LG Leon, at 960 x 540 pixels.
Too bad, the 2015 Moto E is only around 64 percent screen, massive bezels occupying the rest of the space, and making it a tad cumbersome, with 129.9 x 66.8 mm height/width measurements. On the plus side, the ultra-low-cost Android soldier already runs 5.1 Lollipop and should be further upgraded to 6.0 Marshmallow sometime next year.
Buy it now: here
Coming up as number three on our countdown, we're looking at Samsung's very own Galaxy Xcover 4. If you're looking for military-grade protection, the Galaxy Xcover 4 will be right up your alley. It'll keep you protected from almost any drop or fall; however, it's also quite small with a 5-inch HD display, perfect for those that are looking for a "normal" handset these days.
On top of that, the best small smartphone features Samsung's own Exynos 7570 processor, 2GB of RAM, and 16GB of storage. It runs on Android 7.0 Nougat and has a massive, long-lasting battery.
Buy it now: here
And first, for our number one favorite: the Moto G5. This is a part of Motorola's initiative to offer affordable smartphones with excellent performance inside. One of the highlights of this phone is that it actually comes with a pretty large 2,800 mAh battery. You'll be able to get an all-day battery life out of it quickly.
It's also easy to handle, with its 5-inch 1080p display. It has got an octa-core 1.4GHz Snapdragon 430 processor and comes with options of 2 or 3GB of RAM. As far as storage goes, it has 16 or 32GB of expandable storage, which gives you plenty of room for apps and games.
On top of that, you get a 13-megapixel rear camera and a 5-megapixel front camera for taking detailed selfies and general photos.
Buy it now: here
Sony made the sequel, confusingly named Z3 Compact, a bit too large to be considered here, and the Z5 Compact will also go on sale soon with a 4.6-inch display in tow. It's all for the best, however, as it allows us to remember this oldie but goldie 4.3-inch HD slab capable of great things to this day.
Silky smooth multitasking with the best small smartphone? The 2 GB RAM have you covered. Overall system speed? There's a quad-core Snapdragon 800 processor inside. Shutterbug satisfaction? And then some, as the 20.7 MP shooter, is simply amazing. And let's not forget 2,300 mAh battery juice, 16 GB local storage, microSD support, as well as water and dust protection.
Buy it now: here
The LG K8 is actually a reasonably impressive smartphone available today. It might be no flagship device, but the LG K8 is packed with some pretty decent hardware from Qualcomm. It's actually got a Snapdragon 425 processor inside of it, a whole 2GB of RAM, and 16GB of storage. While it does have some decent hardware, the one "con" here might be the 8-megapixel camera. It can take photos well, though not with the clarity found in many flagships today. As a bonus, this is one of the few mid-range phones running Android Nougat, too!
Buy it now: here
It's perhaps not fair to compare unlocked and carrier-restricted prices. Still, at the end of the day, CDMA networks like Verizon or Sprint rarely support gadgets not explicitly made for them, so the only important thing that's lacking at the Leon is AT&T compatibility.
Outside of the connectivity spectrum, the elegant, slim-beveled 4.5 inches also disappoints with 854 x 480 screen resolution, though the quad-core 64-bit Snapdragon 410 CPU isn't half bad… for a lot less than 100 bucks. Oh, and you get Lollipop goodies pre-installed as well.
Buy it now: here
Unusually inexpensive for an all-metal device, especially one manufactured by a profit-hungry company, the A3 falls short of impressive aesthetics, with an average 65 percent screen-to-body ratio, and also settles for a so-so 960 x 540 Super AMOLED 4.5-inch display.
Then again, 1.5 gigs of memory, 16 GB on-board hoarding room, Snapdragon 410 muscle, 8 and 5 MP photographic equipment, and Android 5.0 software all feel like the absolute cream of the crop.
Buy it now: here
Why on earth didn't HTC renew this aging thing to try to squeeze M9's magic in a smaller package? Granted, the latest hero and the One M8 the Mini 2 is based on are incredibly similar, but a One Mini 3 could have brought SD410 power, 1.5 or even 2 GB RAM, and a refined exterior to the table.
Nonetheless, the 4.5 incher on tap offers a lot for a reasonable price tag, starting with 13 and 5 MP cameras, and of course, a premium aluminum unibody build.
Buy it now: here
This expensive (off-contract), muscular 4.5 inches, best small smartphone has a crystal clear target audience – people that constantly drop and damage their phones. By no means a featherweight, at a whopping 200 grams, the DuraForce withstands shocks of different nature, and produces HD images, driven by a Snapdragon 400 chip, and backed for stellar endurance by a large 3,100 mAh battery.
Buy it now: here
12. Nokia 1
Up fourth on our list, we're looking at the phone from the revived Nokia brand — the Nokia 1. If you're looking for a smartphone that's not only small and easy to handle, but actually reasonably powerful as well. It'll actually be quite an excellent device for those that are looking for something on the cheap side of the spectrum.
This one actually has some impressive specifications inside. It has a big 2,150mAh removable battery, but on top of that, you've got a 4.5-inch display, 1GB of RAM, and a relatively quick MediaTek processor, which should be able to handle many games and demanding apps.
13. Huawei Ascend P7 Mini
Don't hold your breath for a Marshmallow makeover shortly, as even Lollipop is yet to land on the China-imported qHD 4.5 incher. Be happy the P7 Mini is phenomenally skinny (7.8 mm and 115 grams), and pretty gifted in the selfie-taking department, thanks to a 5 MP front-facing camera.
Also, the 2,000 mAh battery is decently spacious, all things considered, and the quad-core Snapdragon 400 chip takes good care of your essential web browsing, multimedia, and even gaming needs.
* If you buy through links on our site, we may earn an affiliate commission. For more details, please visit our Privacy policy page.