Looking to upgrade your phone on Boost Mobile for 2018? The good news is that 2017 was full of fantastic releases, and now that we're nearing the end of the year, many of these flagship devices can be bought at substantially discounted prices. For example, a Galaxy Note 8 might cost you a hefty sum from a carrier, but you can always snag an Unlocked version a whole lot cheaper through Amazon, eBay, or even Swappa–you have to do a little shopping around!
* If you buy through links on our site, we may earn an affiliate commission. For more details, please visit our Privacy policy page.
Follow along below, and we'll show you seven of the best phone for Boost Mobile in 2023.
Apple iPhone XR
One of the big problems with smartphones these days is affordability. That's why there are all sorts of phones, designed for different budget levels. The iPhone XR is like that but comes in with a premium design and hardware setup, but at a price point that isn't outrageous, a la a spec'd out iPhone XS Max. That said, this is one of the best options that you can pick up for Boost Mobile.
Despite Apple billing this as their "affordable" handset, the iPhone XR has some excellent hardware packed inside. It comes with a massive 6.1-inch Liquid Retina display and even hast hat Face ID cutout at the top of the screen. It has a slightly slower processor in it, but apps and games still fly — you'll have no problem playing the latest and greatest on this one. The only significant difference that you're going to notice is the lack of the dual-camera, as this one has the single-lens camera, a la the iPhone 8.
This one does have a dual-SIM setup as well, allowing you to use this simultaneously on Boost Mobile, as well as another supported carrier.
Buy it now: Amazon
Samsung Galaxy S10e
One of the downsides about Boost Mobile is that it doesn't support the activation of the full-size galaxy s10 or the Galaxy S10 Plus; however, it does have support for the Galaxy S10e. The Galaxy S10e is what the iPhone XR is to the iPhone XS, but for the Samsung galaxy s10.
This one comes with a smaller 5.8-inch Infinity Display, giving you a beautiful screen for watching all sorts of media content, whether that be movies, TV shows, or regular YouTube videos. Even though it is essentially a "Mini" version of the galaxy s10, it has some powerful hardware inside.
You can choose to get it in either 128GB storage and 6GB RAM or 256GB and 8GB RAM. It has a 3,100mAh battery, which brings you an all-day battery life. It comes with wireless PowerShare as well, which allows you to charge up Qi-supported devices by placing them on the back of the phone. The rear camera still has a triple-sensor setup, which gives you two 12-megapixel sensors, and then a single 16-megapixel wide sensor.
This one has the "flat" display type, as opposed to the dual-edged display that the galaxy s10 and Galaxy S10+ has. It's easily one of the best choices that you can pick up for Boost Mobile today.
Buy it now: Amazon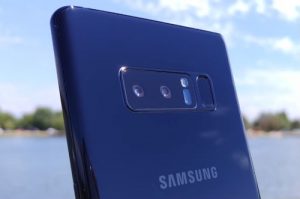 Samsung's Galaxy Note 8 is the 2017's flagship from the Korean tech giant with all of the latest and greatest hardware packed inside. You get a large 6.3-inch screen–perfect for viewing media and taking pictures. One of the primary benefits of the Galaxy Note 8 is the S-Pen and its corresponding features. If you ever wanted to take notes and create excel sheets with a pen instead of your fingers, this is the phone for you.
Buy it now: Amazon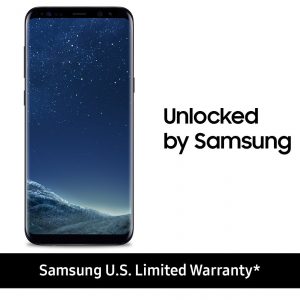 At 6.3-inches in size, the Samsung Galaxy Note 8 might be a little large for some. On top of that, you may not be a huge fan of the S-Pen. With that in mind, you can pick up Samsung's next greatest thing: the Galaxy S8. It comes in at 5.7-inches in size, making it a whole lot easier to hold in hand. You get almost all the same great hardware as well–the only real difference you'll see is a smaller battery, which shouldn't be too noticeable since it's powering less screen real estate.
Buy it now: Amazon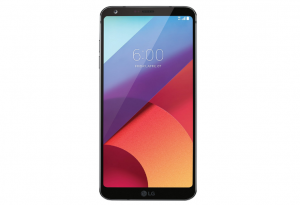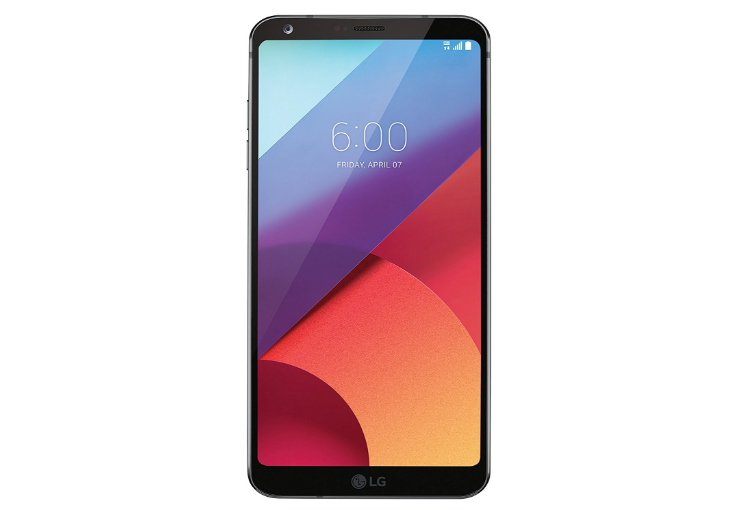 Not a big fan of Samsung and what they have to offer? Try out LG with their flagship from 2017: the LG G6. This is a great phone but does have some substantial differences from Samsung's offerings, differences that some may like. Just one of them is the screen. LG doesn't employ the use of curved screens, meaning you're getting the traditional, beautiful layout.
The LG G6 is also fast and battery efficient, allowing you to get the most out of your phone.
Buy it now: Amazon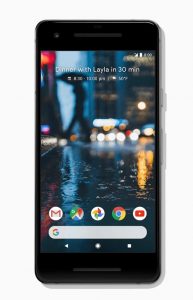 Want to go against the grain and get the latest from Google? Then you won't be disappointed with their all-new Pixel 2. Google might've dropped the ball the last time around, creating something that was a little clunky looking, but this time, they've improved with a modern and sleek design. Not only that, but with the Pixel 2 you get the full power of Google Assistant, the built-in AI that'll help you with simple tasks, such as scheduling, reminders, weather, etc.
One of the benefits of the Google Pixel 2 is that you buy it Unlocked, so if you ever decide to leave Boost Mobile, you can take your phone with you, too.
Buy it now: Amazon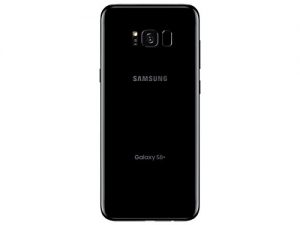 Samsung has launched an array of great phones this year, but not all of them are for everybody. The Galaxy S8+ is one of those phones in the middle, between the Galaxy S8 and Galaxy Note 8. If you want something with a big battery that isn't nearly as pricey as the Galaxy Note 8, but you want something larger than the Galaxy S8, the Galaxy S8+ is your go-to option. Its massive 3,500mAh battery won't have you running out of juice well into those late nights.
You can pick this up on Amazon for less than the Galaxy Note 8's cost.
Buy it now: Amazon
Verdict
Not sure which phone to pick up? There are a lot of great ones out there, making it difficult to choose; however, we can at least deduce a few of them down. The Galaxy S10e  is a great choice for those who want a powerhouse in a small package, and the iPhone XR is another great phone that checks that box. But, if you don't like that big display on either, the Galaxy S8 is the next best option.
* If you buy through links on our site, we may earn an affiliate commission. For more details, please visit our Privacy policy page.