There's plenty of reasons to pull out your old Nintendo DS, but what if I told you that you can get all of your favorite games, right on your Android device? That's right. With these emulator apps, you can bring those games back to life in an entirely new way. So today, we're sharing with you the best Nintendo NDS emulators Android for 2020.
Let's dive right in, but first a quick word on emulators and ROMs:
Emulators and ROMs
Emulators are a great way to relive your Nintendo DS days, right on Android. Download one of these apps, and you'll be able to play Nintendo DS games on your phone without a problem. That said, a Nintendo DS emulator is only a part of your way to playing Nintendo DS games on Android.
You can picture the emulator as the Nintendo DS console, but obviously you can't play a console without games, right? That's just what ROMs are — the games that you play on your emulator. So after you find a good Nintendo DS emulator that works for you below, you'll also need to surf the Web to find the ROMs that will work well with the emulator.
And you do have to be fairly careful, as there are copyright laws you have to be aware of when downloading and using ROMs — just make sure that they are available for public use. So without further ado, here are five of the best Nintendo DS emulators that you can pick up for Android:
Best Nintendo DS Emulators For Android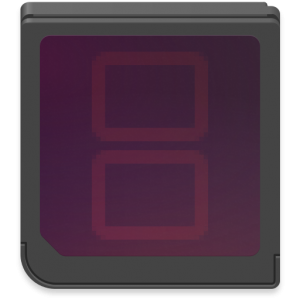 NDS4Droid is an emulator for the Nintendo DS that anyone is bound to love. This is a free Nintendo DS emulator, so there's no cost for you involved. It supports sound and saving, so you can not only get the immersive gaming experience that the sound brings to the table, but you can also rest assured that your game will remain there for you, right where you left off.
One of the really neat things about NDS4Droid is that the code is open source. That means that improvements are continuously being made to the app for users and by users. An example of this is a recent update, where someone added German translation. This is great, and means that in the future, this high end DS emulator app can only get better. The app even has a website, so you can keep up with what improvements are made and check out more about the project. This DS emulator for Android is published by Jeffrey Quesnelle and is considered one of the best emulators for Android out there. Visit Google Play to download. Language English
This emulator by Exophase is fantastic, so full of different gameplay options, and only costs $5. Gamers are going to appreciate all of the different features, graphics, and even cheat codes that can completely transform the experience for a whole new level of awesome on all your favorite games. You can even save your games to your Google Drive Cloud for later.
So what are all of these great features, anyway? Well, first of all, you can play in either portrait or landscape mode, and you have the ability to increase the quality of the graphics if that's something you'd like to do (completely optional).
DraStic DS Emulator also supports just about any external controller that will work with various Android devices and you can increase the speed of the game with the ability to fast-forward. Aside from that, you'll be able to save your progress, access an entire database full of cheats, and more. Get this best NDS emulator for Android at Google Play.
This program, NDS Emulator, is designed to work with Android 6 versions or better. It supports both .nds files and .zip files, so you can play your favorite Nintendo DS games right on your Android mobile device. There are both save and load game states, too.
Another neat feature is that this emulator for Android is also compatible with external controllers. So if you have one that you can connect up with your Android device, you'll be able to play your Nintendo DS games on your phone or tablet with it, and have an ultimately smoother gaming experience overall. It is one of the best emulators that you can use.
This emulator is a little bit different than the other best DS emulators in this list, in that bringing your favorite DS games to your Android device is just one of the great things it can do. You see, this great app, RetroArch, can also be used to create things through another program, called Libretro.
Basically, you'll not only be able to play games on RetroArch, but with the proper tools, you'll also be able to create your own games, emulators, and programs for use. This is an open source program, so you'll be able to experiment and aid in improving the app even further if you so choose. Get this NDS emulator by clicking the link below.
SuperNDS is an excellent emulator that you can use as a Nintendo DS replacement. This DS emulator for Android has most of the features that you would need out of an emulator; however, as discussed earlier, you will need a ROM for it to work. Games play the fastest with uncompressed ROMs, but you can also use NDS game files like .nds, .zip, .7z, and .rar.
It's fairly simple to use — just copy your NDS game files to an SD card or internal memory, load up the SuperNDS emulator, and you're ready to play. Download this one of the emulators for Android by clicking the link below.
6. MegaNDS
Coming up last, but certainly not least on our countdown, we have MegaNDS. All you need to do is load an emulator into MegaNDS, and you're ready to play Nintendo DS games right on your smartphone. This emulator supports save states, and game support in file types like .nds,, .zip, .7z, and .rar.
There's support for cheat codes, a customizable button layout, and can run most games without any incompatibility issues. On newer smartphones, MegaNDS should run extremely smooth, and provide you with a fun, lag-free experience. It'll look great on some of the newer displays that are out today as well. Search these kinds of emulators for Android on Google Play.
7. NDS Boy
NDS Boy is another great emulator, with plenty of features to keep users playing and coming back for more. Please do note that this works best on more popular devices, whereas it may not be able to recognize devices that are older or not as well known. NDS Boy developers recommend making sure that your device has 2GB of RAM, and a quad-core (or better) processor to use this drastic DS emulator.
NDS Boy supports game files of all different types, including .nds, .zip, .7z, and .rar. As for specific Android versions, identifiable devices that run on 6.0 or greater should work swimmingly. You'll also love the save and load state, quick load, quick save, and especially auto save.
If you've played on your standard Nintendo DS for any length of time, you'll know just how frustrating it can be when you forget to save or it crashes on you. With auto save, you can say goodbye to those days of wondering where your last progress was saved.
Best Nintendo DS Emulators For Android Verdict
If you miss your Nintendo DS days, these emulators are a great way to bring back the past right to your present, on the device you use every day. If you download one of these from Google Play — be sure to let us know which emulators for Android below, and if you have a favorite in mind — may it be a free DS emulator or with a cost.
Once again, keep in mind that you'll need a ROM to play on your emulator to get anywhere. You can search Google to find them, but just make sure that you aren't breaking any copyright laws in the process.