Have you finally downloaded and setup Kodi successfully on your computer or mobile device, and aren't sure what to do now? Well, you need a couple of Kodi addons to spice your media experience up a little bit. One of the ways you can do that is through a Kodi addon that will give you access to TV shows. After all, you do want to be able to watch and catch up on your favorite TV series, such as HBO's Game of Thrones and Westworld, or even AMC's The Walking Dead. Either way, if you follow along below, be sure to check out our list, as we're showing you the best Kodi addons you can get for accessing TV shows.
Best Kodi Addons For TV Shows
The Exodus Kodi addon is a favorite among many. Exodus has been around for a really long time, so it does have a ton of content available. Not only that, but they let you watch your favorite shows from all of your favorite networks, whether that HBO, AMC or STAR. You can even pick up some shows that air on Netflix and Hulu! There's more than just TV shows on here though — you can watch a variety of movies as well.
Users will find that the user interface is really easy to navigate. It's intuitive and seamless, and everything is categorized and easy to find. Exodus really is one of the best Kodi addons you can get for TV shows right now.
Download it now: here
There's currently a successor to the Exodus addon, made by the same developer. It's called Covenant and is supposed to be better than Exodus in almost everywhere. You should be able to easily find a whole lot more content, particularly TV shows. Want to watch Game of Thrones? No problem — it's available on Covenant! You can watch other great shows from a variety of different networks, too.
Covenant has a little bit better of a UI than what Exodus had. Things are categorized, and you can start watching new shows in just a few clicks. New content is always being added to Covenant as well, so this should be able to keep you busy for some time.
Download it now: here
a
3. Genesis Reborn
If you've used Kodi at all before, there's no doubt that you've heard about the Genesis Kodi addon, a super popular addon for accessing TV shows and movies. Genesis isn't available anymore unfortunately, so a developer is trying to bring it back with a similar addon called the Genesis Reborn Kodi addon. You'll have access to tons of TV shows and movies with Genesis Reborn. Not only that, but there's an intuitive UI that allows you to navigate it fairly easily.
Download it now: here
4. cCloud TV
Maybe you would rather be watching live TV than what has already been aired. That's why you'll want to get the cCloud TV Kodi addon. The cCloud TV addon will give you access to six live channels that you can stream in HD. If you want to stream more than that, you're going to need to get a subscription with cCloud TV. A subscription will only set you back $19, and that'll give you access to HD streaming on 24 different channels. If you're a sports fan in addition to a regular TV fan, cCloud TV has plenty of sports networks available on it, too.
Download it now: here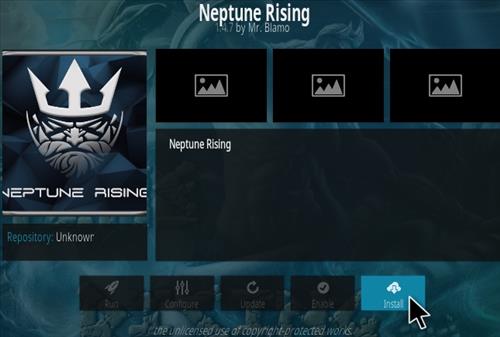 5. Neptune Rising
Next up, we have the Neptune Rising Kodi addon. Neptune Rising is actually a fork of Covenant with some notable improvements. With Neptune Rising, you'll be able to watch all of your favorite TV shows and movies, whether that be Game of Thrones or Westworld in the TV realm or Star Wars: The Last Jedi or Jurassic World in the movie realm. There's always new content being added to Neptune Rising as well, and it is updated regularly.
With a clean UI, you'll be able to filter and search for content easily, as well as navigate around the addon with little hassle.
Download it now: here
Best Kodi Addons For TV Shows Verdict
As you can see, there are a ton of great options for accessing TV shows with Kodi addons. Our favorite here is Covenant. It's a fairly new Kodi addon that has taken all of the good parts of Exodus and made something wonderful. We recommend giving it a shot, but if you're not sold, both Genesis Reborn and Neptune Rising are great addons, too. There's always new content being add to them, and they are updated regularly, so you shouldn't be experiencing too many bugs and glitches when you're using either of them. Got a favorite Kodi addon for watching a TV show? Be sure to leave a comment below!