Are you a fan of idle games? and want to know what are the best idle games on Steam. Don't worry in this article we will show you the best idle games on Steam store. As someone who plays video games and have a full schedule, idle games is a welcome breathe because these kind of games let you progress without being active for a long time.
Idle games, or clicker games, also known as incremental games are a form of video game. They are played by just clicking on the screen to obtain in-game money or gain gold. The player's role in the game is to click on the screen repeatedly. This grinding provides the player with in-game currency, which may be utilized to speed up accumulation of more money. In some idle game, incremental game, or clicker game, clicking is no longer essential because the game plays itself, even while the user is not there, hence the term idle game. In certain idle games, clicking is no longer necessary after a certain amount of time because the game plays itself.
Best idle game (clicker games) available on Steam store in 2023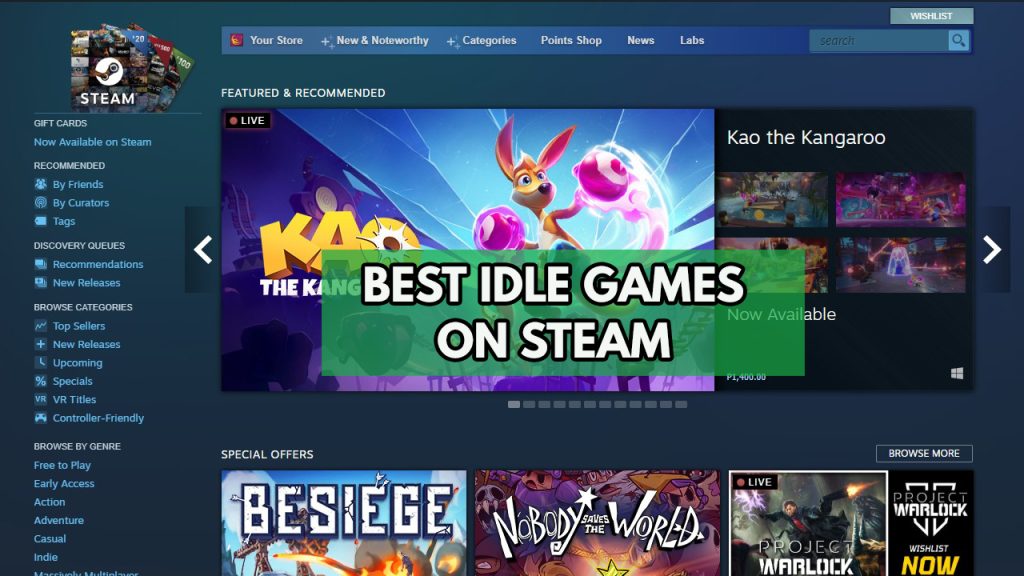 There are several idle games or incremental games on Steam that have enough depth and strategy to keep you going back for more, as well as more straightforward idle games that are still enjoyable and informal. In this article we will be showing you the best idle games that is available on Steam.
Clicker Heroes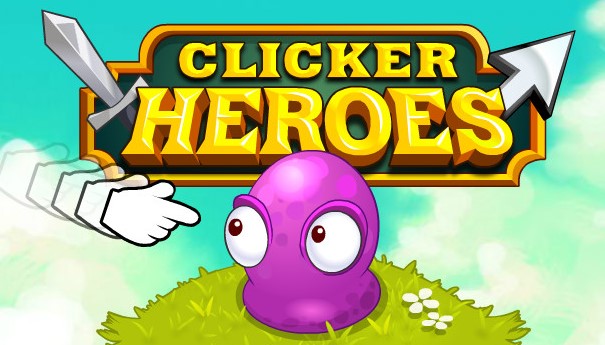 Clicker Heroes is a free to play idle game on Steam store. You begin by clicking on the monster to kill it and obtain its gold. Spend that gold on new heroes to increase your damage output. The more damage you cause, the more gold you get. As you expand rapidly and become the greatest ever, you will feel the power.
Hire 35 different heroes to assist you in causing havoc without having to click. Meet mythical and legendary figures including Athena, Amenhotep, King Midas, and more! For a fee, they will all offer their sword to your cause.
The damage per second that these monsters deal makes your MMO characters look like schoolchildren. So upgrade them with your hard-earned gold to gain special abilities that will help you get even more cash.
To combat powerful monsters, click your way through the levels. Fight over a hundred distinct monsters, all of them are brilliantly created and animated.
Do you have laundry to do? Should you give the puppy a bath? Don't be concerned! Even if the game is closed, your heroes will farm enemies and automatically earn gold while you're gone. But remember to return and spend all of that money on new heroes and improvements.
Adventure Capitalist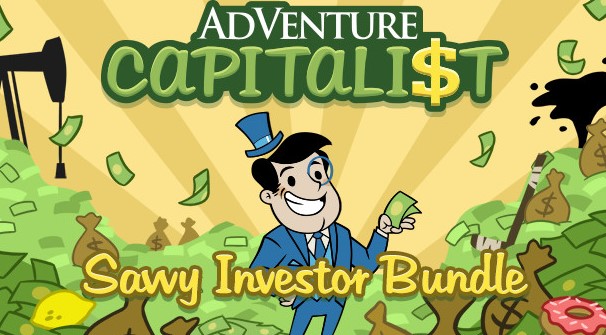 Another free to play idle game that is available on Steam store is Adventure Capitalist. How many of you have find yourself standing in line for your favorite interactive adventure and wishing for something to occupy your time while you wait?
Adventure Capitalist is a game that you play while you play other, better games. The world's best capitalism simulator is Adventure Capitalist. Begin with a small lemonade stand and work your way up to complete financial dominance and even running banks. Earn crazy amounts of money, diversify your investments, and attract shady Angel Investors to help you grow your firm.
The coolest aspect is that Adventure Capitalist is self-playing. Get your enterprises up and running, then employ a manager to keep the cash flowing while you're away. While you're offline, money continues to accumulate, waiting for you to return and spend! It's so simple that even a socialist could figure it out. In this idle game, you can begin your journey from rags to riches and.
Realm Grinder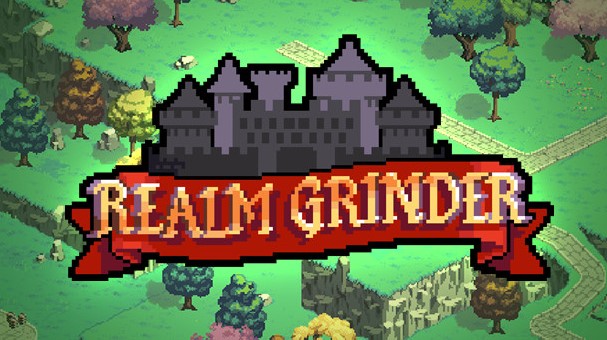 Realm grinder is a free to play clicker game that is available on Steam store. You will need to grow your empire, form alliances, and explore one of the most comprehensive idle role-playing games ever.
Use your wealth and clout to expand your kingdom from a single farm to a vast empire that generates income even when you're not online! In Realm Grinder, the player has a huge number of options for constructing and forging their new empire.
Choose from a dozen factions, each with its own play style. Will you side with the elves, who grant large benefits to the most strong structures, or the demons, who reward tapping for treasure.
Choose unique upgrades, buildings, and spells to invest in to fine-tune your approach. Unlock new and fascinating systems such as new factions, research, reincarnations, excavations, and much more. Months upon months of exclusive stuff
The wide breadth and depth of the award system will satisfy achievement hunters. And it isn't just for show. In order to increase specific upgrades, several methods rely on trophies in Realm Grinder.
Creature Card Idle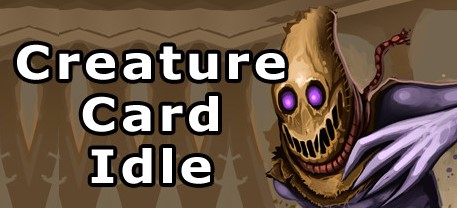 Creature Card Idle is another best clicker games on Steam store. TCG meets Idler. A clicker game in which you strategically place cards on a grid to produce resources, which you then buy on booster packs holding more cards.
The popular web game is now available on Steam, featuring achievements and cloud saves. Now without advertisements or microtransactions!! Purchase the main game and its three expansions once and play them all forever.
This incremental game, named one of the finest in the genre by gaming site PCGamesN and one of the winners of Kongregate's November 2019 game competition, has you strategically place cards on a grid to produce resources, which you then buy on booster packs holding additional cards.
Unlock the next expansion after you have enough resources. Each expansion is its own small idle game, with new features and cards added to the mix to keep the game fresh. Later expansions add RPG-style warfare elements, further altering the concept. Free expansions are added on a regular basis.
Deep mechanics with a variety of card interactions and numerous deck options. You won't break your mouse playing this game because it's 100% strategic idler and 0% clicker.
Time Clickers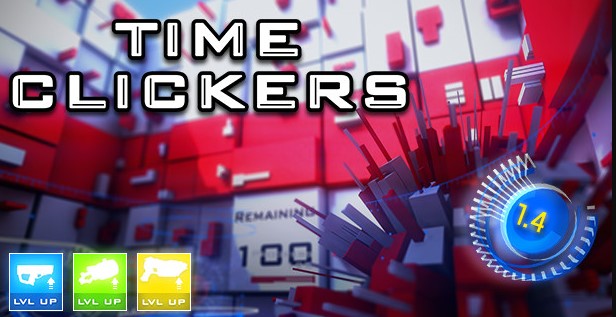 The game Time Clickers is classified as a clicker game There's always an exciting improvement to anticipate with this games, and the numbers just keep growing. Even when you're not online, you can hire a crew to battle for you.
In this clicker idle, you collect currency, upgrade your Click Pistol, and hire a crew of elite sharpshooters to assist you in defeating the enemy. Microtransactions aren't your thing? Then this is the game for you because there are no microtransactions.
Share your saves across Steam, the web, Android, and iOS, and join our live leaderboard for added stats!
Collect in game currency when you destroy cubes. Upgrade your new guns with in game currency. Wave 100 introduces Time Cubes. Use Time Cubes to purchase Artifacts. Even when you're not online, your team receives currency.
Plantera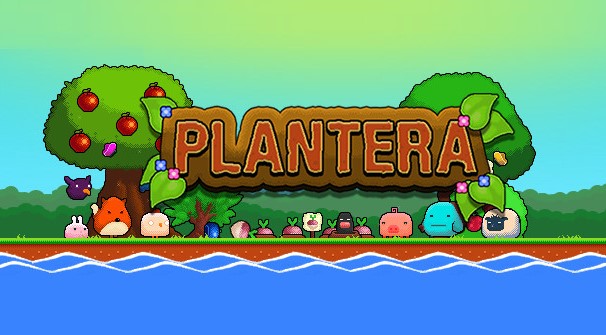 Plantera allows you to create your own garden and watch it expand with new plants, bushes, trees, and animals.
As you play and expand your garden, you'll attract helpers, which are round blue critters who will assist you in picking up items and harvesting your plants.
You can either pluck trees and harvest plants yourself or delegate the task to your workers while you watch or construct and invest in new plants. Even if you are not playing , the helpers will continue to work, and new golds should always be waiting for you when you return.
It's important to keep your eyes peeled, though, because your garden may be invaded by cruel beasts. You can either hunt them down yourself or hire a guard dog to protect the peace.
As you progress through the levels, you'll be able to unlock more plants, bushes like blueberry bush, trees, and animals, allowing you to grow and improve your garden.
Cookie Clicker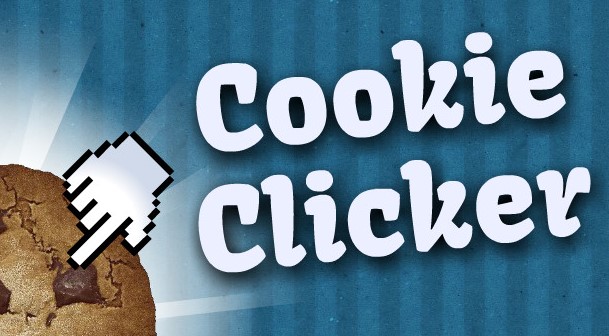 It was first released on the web in 2013 and has been constantly developed since then. This is the official Steam version.
The goal of Cookie clicker is to click on a huge cookie to bake cookies until you have enough to buy upgrades. You can continue a limitless period of time, or at least until your gadget can no longer handle it, thanks to the seemingly endless gameplay.
In Cookie Clicker you must bake an excessive number of cookies. You'll enlist the services of a variety of helpful cookie manufacturers, including friendly Grandmas, Farms, Factories, and otherworldly Portals, to assist you in this attempt.
Forager
One of the popular and unique games that you want to actively keep playing. Explore, craft, acquire & manage resource, uncover secrets, and create your own base from scratch! Purchase land to expand and investigate.
You begin on a small, secluded island, armed only with a pickaxe. It barely takes an hour of playtime after that to become overwhelmed by the amount of busy labor.
The basic gameplay loop entails accumulating a ridiculous amount of resource in order to construct buildings, farms, gear, and a variety of other items. Then, until your machines are automated, you use your gleaming new equipment to harvest resource more efficiently.
Purchase neighbouring territories with your golds to expand your modest island into an empire. These areas also have interesting stuff, such as quest-giving NPCs, treasure riddles, and dungeons. In any case, greater land means more resource will be available on the island.
Luna's Fishing Garden
Luna's Fishing Garden is a simple and sweet fishing and construction gameplay. Plant additional trees, place water objects, and attract animals to the archipelago to construct the garden of your desires.
Cassie awakens on a mystery fox spirit's island, Luna's. She's given the duty of developing the world's largest garden a few moments later.
Catch fish, plant and water trees, and settle animals on the islands at your own speed. After you've finished the main narrative, you're free to stay and create your own garden.
Luna's Fishing Garden is designed to take your concerns away and immerse you in a colorful water paradise with gorgeous pixel art and a peaceful soundtrack. Meet island spirits and perform their duties, or just sit back and take in the scenery.
Tap Wizard 2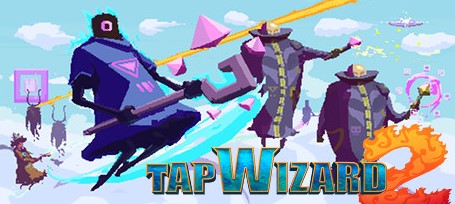 On Steam, Tap Wizard 2 is available in early access. In this unique Idle RPG, choose your Spells, Perks, and Traits, then let the Wizard do the rest. Tap Wizard 2 is a mix of the Idle, Incremental, ARPG, and Twin-Stick Shooter genres, resulting in games unlike any other.
The Wizard is ambushed by the Dark Forces while on a magical journey to secure the Chronosphere. As the Wizard takes their final breath, all hope is lost. Until the Chronosphere hums and time itself is rewinded. The Wizard prepares for the following Wave, armed with knowledge of the assault and enhanced Power.
Tap Wizard 2 Idle Magic Quest will take you on a fantastic adventure full of action and adventure. To protect the Chronosphere, use magical abilities and battle dark forces. This is one of those Warrior Magician Games that will provide you with the pleasure and excitement while also presenting you with fascinating challenges.
Slay the demons that occupy the dark force by becoming a magic master and wielding magical skills. To kill the enemy and secure the wizarding realm, master elements such as fire, ice, illumination, and more. This Fantasy Idle Action Role Playing can be perfect for you if you're looking for Wizard Battle Games games with fantasy fight between good and evil.
Frequently Asked Questions
Are there any good idle games?

Yes, read our article as we have compiled the best games.

What is the point of idle games?

Because of the mechanics of these idle games, you can leave this for a time and when you return to play you have a lot of currency.

Are these games real games?

Yes they are also real games.

Are these games offline?

Yes there are some offline idle games.

Are these Games still popular?

Yes they are still popular.