The purpose of remote access software, sometimes also called remote desktop software or remote control software, is to let you control a computer remotely from another computer. This can be useful when a friend or relative who isn't as computer-savvy as you are asks you for help, or when you let an application run on your computer and want to monitor its progress even when you're away.  To get you started, we've selected 5 best free remote access software tools available and described the main characteristics of each.
Most remote access software tools rely on a client-server architecture, with both the client and the server using a piece of software to facilitate the connection. In practice, this means that you need to install a remote access software host application on the computer you would like to access remotely, and then run a remote access software client application on each device from which you would like to connect to the computer.
Some remote access software tools make this easier than others, so it's important to pick one that fits your needs and skill level. Typically, the more complicated a remote access software tool is, the greater control over the remote connection it gives you.
Best Free Remote Access Software Tools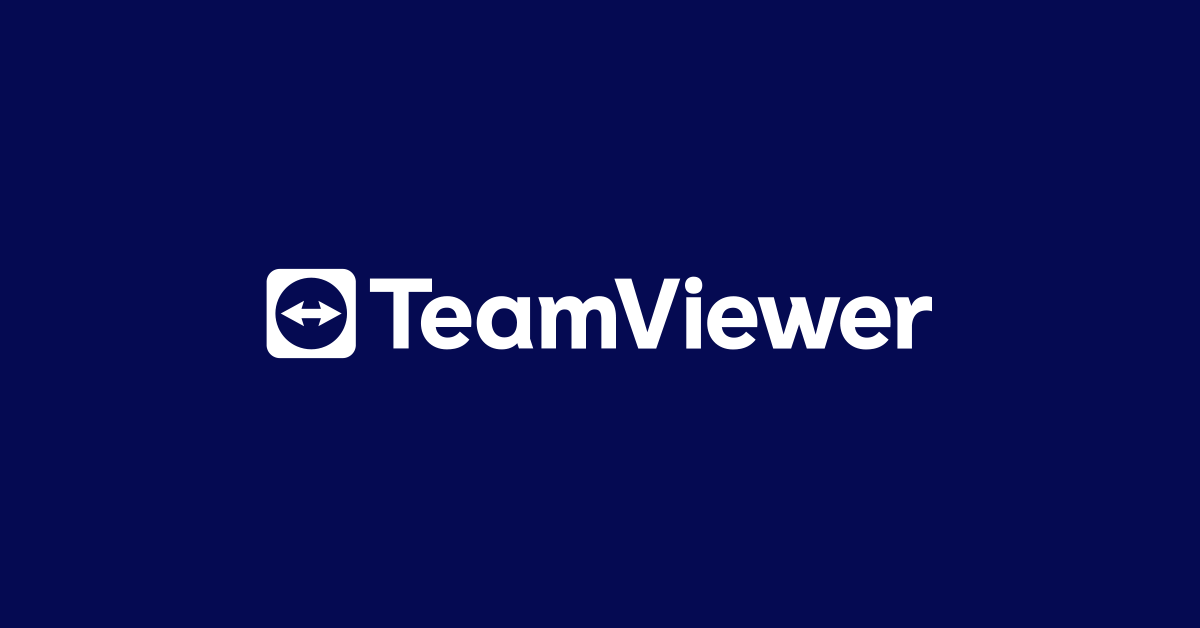 1. TeamViewer
TeamViewer is by far the most popular remote access software tool available. Connecting over 1.7 billion devices every day, TeamViewer has convinced millions of home and business customers that it's the best remote connectivity solution on the market with its incredibly fast and secure global network, wide range of features, and excellent ease of use.
TeamViewer is free for personal use, and it's available for Windows, macOS, Linux, Chrome OS, iOS, Android, Windows RT, Windows Phone, and BlackBerry. Besides remote support, you can also use TeamViewer for file transfers, remote printing, or to access unattended computers, servers, Android devices, point-of-sale devices, or public displays.
Download it now: here
2. Chrome Remote Desktop
If you use the Chrome web browser or own a Chromebook, Chrome Remote Desktop is arguably the most straightforward remote access software tool you can use to access your devices remotely. Developed by Google and available as a Chrome app, this remote access software tool uses a proprietary protocol developed by Google to transmit the keyboard and mouse events, video, and audio from one computer to another.
Once you've installed Chrome Remote Desktop on your computer, you can begin sharing your desktop simply by giving access to anyone you want. All connections are fully secured, so there's no reason to worry about someone intercepting your remote desktop session and stealing sensitive information from you. Chrome Remote Desktop is free and works on Windows, macOS, Linux, iOS, and Android.
Download it now: here
3. Remote Utilities
Remote Utilities is an advanced remote access software tool with support for Active Directory, which is a directory service that Microsoft developed for the Windows domain networks. The purpose of Active Directory is to, among other things, authenticate and authorize all users and computers in a Windows domain type network. Because Remote Utilities easily integrates into any Active Directory environment, you can use it to administer your entire network with unprecedented comfort.
Remote Utilities can operate as a 100-percent autonomous remote support solution to comply with the strictest security requirements, and it comes with a useful MSI Configurator utility that allows you to create a custom Host installer for further deployment across your network. You can try Remote Utilities for free for 30 days and use the online License Calculator to find out how much Remote Utilities would cost you after the trial period ends.
Download it now: here
4. UltraVNC
UltraVNC is an open source remote access software tool aimed at people who desire the greatest amount of control over their remote connections. It uses the VNC protocol, which was originally developed at the Olivetti & Oracle Research Lab in Cambridge and is now available in a number of variants, including the one implemented in UltraVNC.
UltraVNC works only on Windows and supports various features, such as encryption, file transfers, chat, and multiple authentication methods. To remotely administer one computer from another using UltraVNC, the two computers must be able to directly communicate across a network. This often leads to NAT/firewall issues, making UltraVNC considerably harder to set up than the above-described remote access software tools.
Download it now: here
5. Microsoft Remote Desktop
Microsoft Remote Desktop is a simple yet powerful application from Microsoft that allows you to connect to a remote PC or virtual apps and desktops. It's available for all Windows-based devices and work in conjunction with the Remote Desktop assistant, which was added in the Windows 10 Fall Creators update (1709) and is also available as a separate download.
To enable remote access on Windows, simply select Start and click the Settings icon on the left. Then choose Remote Desktop under the System group and use the slider to enable Remote Desktop. That's how easy it is to use Microsoft Remote Desktop.
Download it now: here
6. CloudBerry Remote Assistant
CloudBerry Remote Assistant is an easy-to-use Windows tool for remote control and desktop sharing. After setting up the links between two computers you choose whether you want to give full access or only viewing rights. The SSL-encryption that is used for all communications ensures that all your connections are fully secure.
The solution brings lots of neat features, such as unattended access, text and voice chat, multi-regional authentication server and file transfer. For instant support, you can establish the connection without installation on the target workstation.CloudBerry Remote Assistant is absolutely free of charge for personal and professional purpose.
Download it now: here