Very rarely mentioned in the same breath as zippy 64-bit processors, Quad HD screens, OIS cameras, or massive batteries with fast charging capabilities when it comes to top selling points of today's best and brightest Android smartphones. Dual-SIM support remains an extremely convenient feature to have for several classes of mobile users.
* If you buy through links on our site, we may earn an affiliate commission. For more details, please visit our Privacy policy page.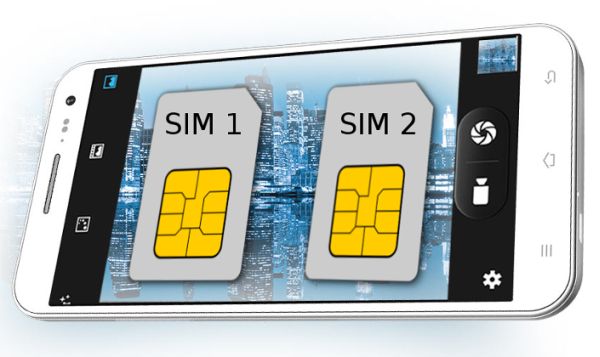 Business people often want to keep their professional and personal lives separate. Budget consumers in emerging markets need multiple SIM cards to avoid spending a fortune on calling different people on different operators, while travelers may find it easy to use a number domestically and another one abroad.
Clearly, getting a dual SIM smartphone is wiser and cheaper than buying multiple devices, each with its own subscriber identity module. And the best news of all is you can find such models of popular gadgets in virtually every possible price bracket. What is the best dual SIM smartphone, you ask? It really depends on how much you're willing to cough up and what other requirements you have.
Here's a comprehensive list, including both dual active and dual standby products:
First up is the OnePlus 6T. Launching as one of the more higher-end smartphones just a few months back, this one comes with some excellent Dual SIM capability. With the OnePlus 6T, you're getting a massive 6.41-inch display with a top tier resolution. That said, viewing and consuming media on this device is fantastic because of the crisp, clear clarity.
This one handles tasks really well, too, all thanks to the Snapdragon 845 processor and a whole 6GB of RAM. With that much memory, you'll be able to run multiple apps and multitask like nobody's business. It's also running the latest version of Android — Android 8.1 Oreo below OnePlus' OxygenOS system.
Buy it now: Amazon
Samsung's Galaxy S9 comes with Dual SIM support, as well. However, keep in mind that most versions of this phone are not sold in a Dual SIM variant — you have to buy it in the Dual SIM format individually. You just can't buy it from AT&T, Verizon, Sprint, and T-Mobile and expect to get Dual SIM support. You have to buy it online.
As far as hardware goes, you get a 5.8-inch display with a high resolution — a whole 2,960 x 1,440. There's 6GB of RAM, and then the Snapdragon 845 processor. And, of course, you'll be able to enjoy everything that Android Oreo offers, and soon enough, Android Pie.
Buy it now: Amazon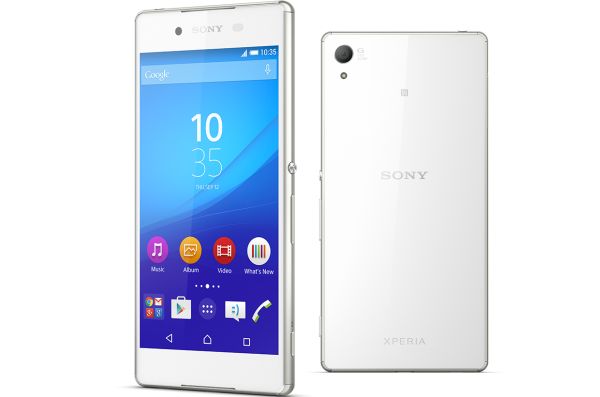 The Xperia Z5 and Z5 Premium must wait, which gives the "OG" hero one final chance to shine. This one has octa-core Snapdragon 810 muscle on deck, 20.7 MP photography greatness, water resistance, and active dual SIM capabilities. This allows you to talk on one number and still receive calls from the other, instead of the caller being automatically sent to voicemail.
Huawei, being the international smartphone manufacturer that it is, has traditionally offered Dual SIM support in its smartphones, and the P20 Pro is no different. It's got the Dual SIM tray for your choice of two (compatible) GSM networks.
It has a massive 6.1-inch display, sporting a resolution of 2,240 x 1,080.
This one features Huawei's own Kirin 970 processor backed by 6GB of RAM. There's a tri-lens camera as well, bringing you a whole 40 megapixels of detail. It's one hell of a phone!
Buy it now: Amazon
Next up, we have the Sony Xperia XZ2. Naturally, this is a Dual SIM phone, sporting a display size of 5.7-inches. It has a resolution of 2,160 x 1,080, so you can still get the same excellent quality out of the display. It's running a Snapdragon 845 processor with Android 8.0 (Oreo). There's 6GB of RAM, too, making this a perfect choice for multitasking.
Buy it now: Amazon
If you're looking for a big, powerful device, look no further than the Samsung Galaxy Note 9. Just like the Samsung Galaxy S9, you can grab a Dual SIM variant online from Amazon — the ones sold through your traditional carrier don't come with that Dual SIM support, unfortunately.
Looking at the hardware, the display itself comes in at a whopping 6.4-inches in size, and with that Super AMOLED panel, that really brings out its colors. The highlight of this phone is that it comes with a stylus pen, bringing a bunch of new productivity features to the phone. You get a Snapdragon 845 CPU, plenty of RAM, and pretty sweet camera setup.
Buy it now: Amazon
This ultra-slim bad boy is sold with a US warranty, 4G LTE support on "all" GSM networks in the United States, plus Lollipop goodies pre-installed, a 13 MP dual-LED flash primary camera, 2 GB RAM, 16 GB ROM, and microSD storage expansion possibilities. Not too, shabby!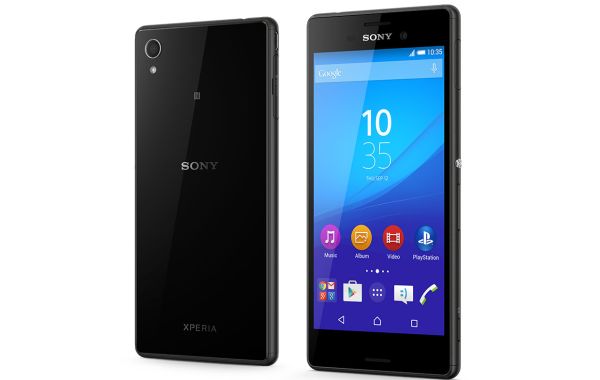 The only reason we'd recommend this thing over all the other dual SIM contenders, save for the Z3+, is its excellent IP68 certification for water protection up to 1.5 meter and 30 minutes. Just don't be tempted to snap 13 megapixel pics deep in the ocean or at the neighborhood swimming pool, because chances are Sony's warranty will not have you covered.
Xiaomi's Pocophone F1 is another excellent choice for those in search of a dual SIM model. It has a beautiful display and features a Snapdragon 845 processor, 6GB of RAM, and a 6.1-inch display. It's GSM Unlocked and comes equipped with the competitive dual camera setup. You can't get this one from a carrier but can buy it straight from Amazon.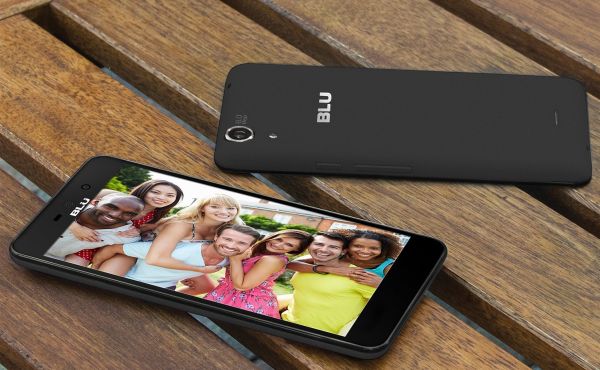 Now that's how a super-affordable phone should look in this day and age. The 5-inch Studio C is colorful, respectably powerful, touts a phenomenal camera, massive 3,000 mAh battery, Android 5.0, beautiful HD screen, and last but not least, dual SIM with nationwide GSM HSPA+ compatibility. That's not full 4G LTE, but it's remarkable nevertheless at a measly Benjamin.
* If you buy through links on our site, we may earn an affiliate commission. For more details, please visit our Privacy policy page.