Not everyone can afford the newest, hottest, speediest gadgets on offer today. Especially when manufacturers put so much pressure on the everyday consumer to upgrade yearly, sometimes even more than once within 12 months.
| Product | Brand | Name | Price |
| --- | --- | --- | --- |
| | Motorola | Motorola MOTO X 2nd GEN XT1096 16GB Verizon Wireless 4G LTE Smartphone - Black (Certified Refurbished) | Check Price on Amazon |
| | HUAWEI | HUAWEI Ascend Mate2 16GB Factory Unlocked GSM 4G LTE Quad-Core Android Smartphone w/ 13MP Camera | Check Price on Amazon |
| | Motorola | Motorola Moto G (XT1028) - Android Smartphone - Verizon No-Contract (Certified Refurbished) | Check Price on Amazon |
| | Samsung | Samsung Note 2 I317 16GB Unlocked GSM 4G LTE Quad-Core Smartphone w/ 8MP Camera | Check Price on Amazon |
| | Motorola | Motorola Droid Turbo - 32GB Android Smartphone | Check Price on Amazon |
* If you buy through links on our site, we may earn an affiliate commission. For more details, please visit our Privacy policy page.
We say it's okay to own yesteryear's Android flagships, and going refurbished is often a wise choice if you can't or won't spend a premium. No, on-contract phones aren't an option, and if you feel this inherent reluctance towards pre-owned gear, that's because you don't know their full story.
What does refurbished mean?
First of all, it doesn't mean broken, damaged, defective, or cosmetically impaired. A refurb product should show limited or no wear, and while it's been in the hands of at least another proprietor before you, you can rest assured they didn't meddle with its internals, dropped it, or harmed it in any significant way.
If something like that did happen, it's actually the best possible news, as the OEM then probably replaced components affected by the injuries. In a nutshell, we're talking devices that look, feel and function "like-new" here, returned to the seller for one of several reasons, and professionally restored to fully working, mint condition.
Most retailers also offer warranties and advantageous return terms, so if you're not getting what's advertised, there's nothing to lose, only to gain — one final note. Just because someone "tested" a phone, and decided to ask their money back, it doesn't necessarily mean there's something wrong with the gizmo. Maybe the buyer had unrealistic expectations. Perhaps he ordered it by mistake, realized too late, and thought he'd play with it for a while anyway.
It's possible the merchant and courier mishandled the refurbished item as well, which brings you a nice discount at minimal risks.
Best place to buy used phones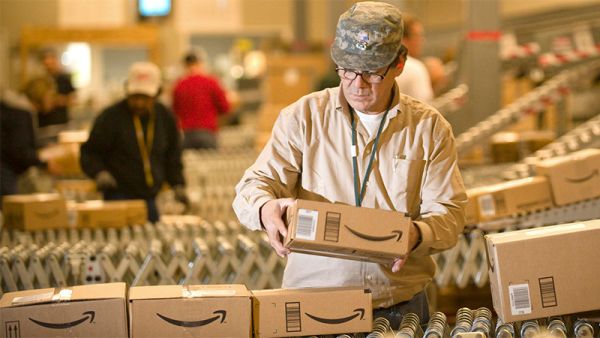 Lesson number one – don't conduct business on eBay unless you have to, or the deals are too attractive, and you trust the seller. Brick and mortar stores will rarely seem a good idea, considering their limited inventory in such cases.
Ergo, the best places to buy used cell phones are generally online. And the best sites to buy used phones are chiefly Amazon and es on Amazon
Ah, the Mecca of all things mobile, all things cheap, all things electronics. And of course, the home of the best-refurbished cell phone stateside. Look for the portal's "certified refurbished" section first and foremost, choose the "cell phones" category, and make sure a standard 90-day warranty always covers you.
Samsung Galaxy S9
One of the best-refurbished phones you should probably think about scoring this season, for yourself or a loved one, is the Samsung Galaxy S9. This works on Verizon, plus competing GSM carriers. The galaxy s10 may be out, but the Galaxy S9 is still an excellent choice, featuring all of the top hardware.
It's got a large Infinity Display, providing you with beautiful edge-to-edge clarity. Being a refurb model, you get a pretty good warranty with it, too.
Samsung Galaxy Note 9
Don't mind spending a little extra on one of the world's best phablets, and the best S Pen-capable product to this day? Then the Samsung Galaxy Note 9 can be yours, in the color of your choice. It's accompanied by your typical 3-month quality guarantee, with a beautiful 6.4-inch Infinity display in tow. It's got either an octa-core Exynos SoC or the latest Snapdragon chip, plenty of RAM, 128 GB ROM, a big battery, Android Pie, and so much more.
Google Pixel 3
Google's Pixel 3 is an excellent choice as far as refurbished Android phones go as well. It has a beautiful 5.5-inch display, packed in a phone body that's relatively unique. The design stands out from the rest on the market and comes in Just Black, Not Pink, and Clearly White.
It has all of the latest and greatest hardware inside, able to play most games and apps on the market. Get it on Amazon here.
LG G7 ThinQ
LG's G7 ThinQ is up next, working on both Verizon and GSM carriers. It's got a massive 6.1-inch Quad HD edge to edge display, with a resolution that sits at 2K. Additionally, there's 64GB of storage inside, and then 4GB of RAM. There's a dual-camera setup on the back, featuring two 16-megapixel cameras.
There's a physical wake button for Google Assistant, too!
HTC U11
And finally, we have the HTC U11. It has a 5.5-inch Quad HD display, featuring a resolution of 2560 x 1440. On the rear, there's a 12-megapixel camera setup with autofocus and LED flash. It can even capture in 4K. There's a 16-megapixel selfie camera around the front for taking great group selfies, too.
The HTC U11 is also the first smartphone, featuring always-on Alexa. Automatically wake Alexa by saying "Hey Alexa" and searching for your query via voice.
Verdict
Now that's what we like to call a must-buy! Quite possibly, the best refurbished phone money can buy the Samsung Galaxy S9 or Samsung Galaxy Note 9. Both are formidable devices that rival the top performers even today.
| Product | Brand | Name | Price |
| --- | --- | --- | --- |
| | Motorola | Motorola MOTO X 2nd GEN XT1096 16GB Verizon Wireless 4G LTE Smartphone - Black (Certified Refurbished) | Check Price on Amazon |
| | HUAWEI | HUAWEI Ascend Mate2 16GB Factory Unlocked GSM 4G LTE Quad-Core Android Smartphone w/ 13MP Camera | Check Price on Amazon |
| | Motorola | Motorola Moto G (XT1028) - Android Smartphone - Verizon No-Contract (Certified Refurbished) | Check Price on Amazon |
| | Samsung | Samsung Note 2 I317 16GB Unlocked GSM 4G LTE Quad-Core Smartphone w/ 8MP Camera | Check Price on Amazon |
| | Motorola | Motorola Droid Turbo - 32GB Android Smartphone | Check Price on Amazon |
* If you buy through links on our site, we may earn an affiliate commission. For more details, please visit our Privacy policy page.