Do you own Beats Solo 3? Are there any problems with charging it? This post is for you if so.
Wired headphones are no longer in style. Wireless earphones are popular right now. Most of us choose wireless headphones since they allow users to move about freely without worrying about cords of any kind.
The Beats Headphones are currently among the most well-known wireless headphones. Beats Solo 3 headphones have become very popular in the market recently because of their high-end design, excellent audio output, and long-lasting batteries.
Now, there are times when your Beats Solo 3 headphones won't charge or stop charging and that can be very annoying.
New and long time users of these headphones are both affected by Beats Solo 3 charging issues. This article will walk you through several methods of troubleshooting for Beats Solo 3 charging issues. If you are interested to learn how to fix this problem, then scroll down and continue reading.
How To Fix Beats Solo 3 Not Charging Issue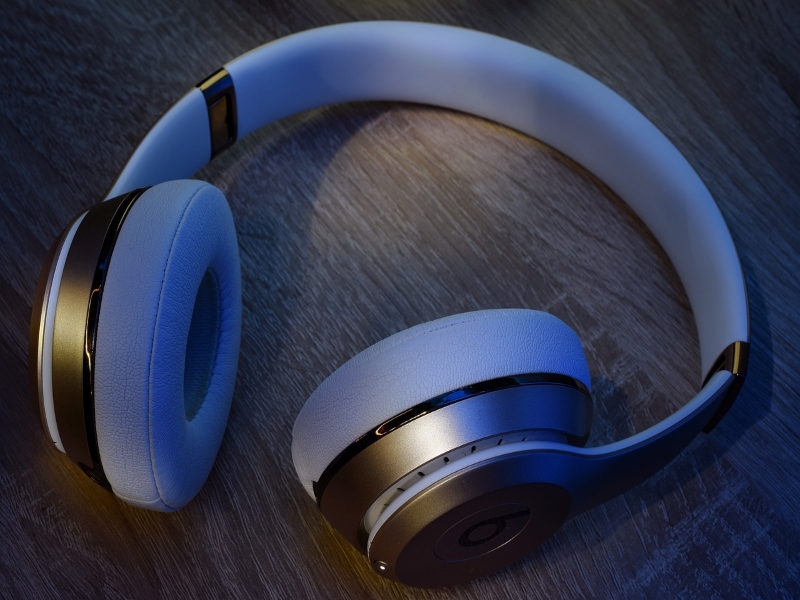 Your Beats Solo 3 not charging issues could be caused by a number of reasons. Most of the time, it will be a minor software glitch or a hardware issue. It might also be an issue with the power supply, in which case your device would not be affected. It's actually excellent news in this instance because it indicates that your Beats headphones are in good shape. Below are some of the thing that you can do to fix your Beats headphones.
Verify That Beats Headphones Are Not Charging
Check to see whether your Beats headphones are charging on a different power outlet.
If you have another charging cable, try it to make sure the first one isn't broken. Be aware that it's highly likely that the charging issue with your Beats headphones is caused by the cable if your cable is damaged, or the power plugs appear bent, blackened, or damaged. It will need to be changed in this situation. Take note that the charger and your headset might not work together if you don't use the original charging cable. To prevent incompatibilities and minor charging issues, it is preferable to always use a branded or at least high-quality cable.
Even if the charging indication is not blinking, leave your headphones charging for a long time at least an hour. Try switching the headset back on after that.
Verify the room's temperature before charging your Beats headphones there. Although we may not always be aware of it, the helmets contain a security feature that activates to protect the battery in the event of excessive temperatures. A room with a temperature between 5°C and 40°C is not advisable. Avoid placing to direct sunlight or behind glass that lets the sun through. If this is the case, you will need to relocate your Beats headphones so they can charge again in a location with the right temperature for them to do so. Then wait a short while before recharging the device.
You can try the following the recommended solutions below if your Beats headphones still won't charge after doing these few checks.
Restart Your Beats Solo 3
Resetting your Beats headphones is a basic solution. To do this, follow the steps below.
Long press the power button till it switches off.
Next, you have to wait for a few seconds, then turn it back on.
Check to see if your headphones are charging by connecting them to a power source.
On your iPhone, Unpair The Device And Then Connect It Again
Here's How It;s Done:
Access Settings and then select Bluetooth.
You can see the linked devices with your iPhone in the My Devices category.
Next, tap the symbol that is located on the right side.
You'll be routed to the next screen. Tap on Forget This Device, and then tap Forget Device. Then pair it again.
That's it. Check if the problem still exists. If did not fix the issue, then proceed to the next solution.
Reset Or Force Restart Your Beats Solo Wireless Headphones
Here's How To Reset Your Headphones:
A power source should be connected to your Beats Solo headphones.
Then, press and hold the power button and the volume down button Until the Fuel Gauge flashes, press and hold the Volume Down and Power buttons simultaneously for about 10 seconds, or until the Fuel Gauge Flashes.
Next, try to see if it is already charging or not.
If this method did not resolve the issue, try the next solution.
Check For Latest Firmware Update
Download and install the Beats updater on your Windows or Mac.
Next, open the Updater on your Mac or PC.
Then, use the micro USB cable to connect your headphones to your computer or laptop.
Then, tap on Beats solo 3 status icon located on the menu bar.
You will be directed to the Beats Updater website by tapping the name of your headphones.
Then, click on Update and follow the on screen directions.
Keep in mind, for you to update your Beats Solo 3, make sure that you have at least 20% battery.
Try To Change The Charger
Beats Solo won't charge if there is an issue with the charger.
Ensure that you only use the beats solo headphones' included charger/power cord.
If it doesn't resolve the issue, try another charger, then turn it on.
Charging Light
It's also likely that the charging light is faulty and your beats are still able to charge. It's just the status light that won't turn on.
Put your Beats on as usual and see if that fixes the issue. The battery indicator will show that they have been charged when you return in at least an hour and you can test them out by seeing whether they can switch on and work.
Inspect Your Headphones For Sweat And Water Damage
Sweat or water damage to your Beats Solo 3 will prevent it from charging or operating.
To get the sweat/water off your headphones, keep them somewhere warm.
Then, plug your Beats Solo 3 , and then turn it on.
If it doesn't function, charge your earbuds for one or two days before using them.
Try To Remove The Battery
Take out the Beat Solo battery.
Then, try to wait for at least 1 to 2 weeks before putting the battery back.
Next, connect the headphones to charge.
If that doesn't help, you can try replacing the battery because if it dies quickly, it may be a faulty battery and this may cause the Beats to not charge properly.
That's it. I hope this simple troubleshooting guide has been helpful one way or the other. Thanks for reading this post.