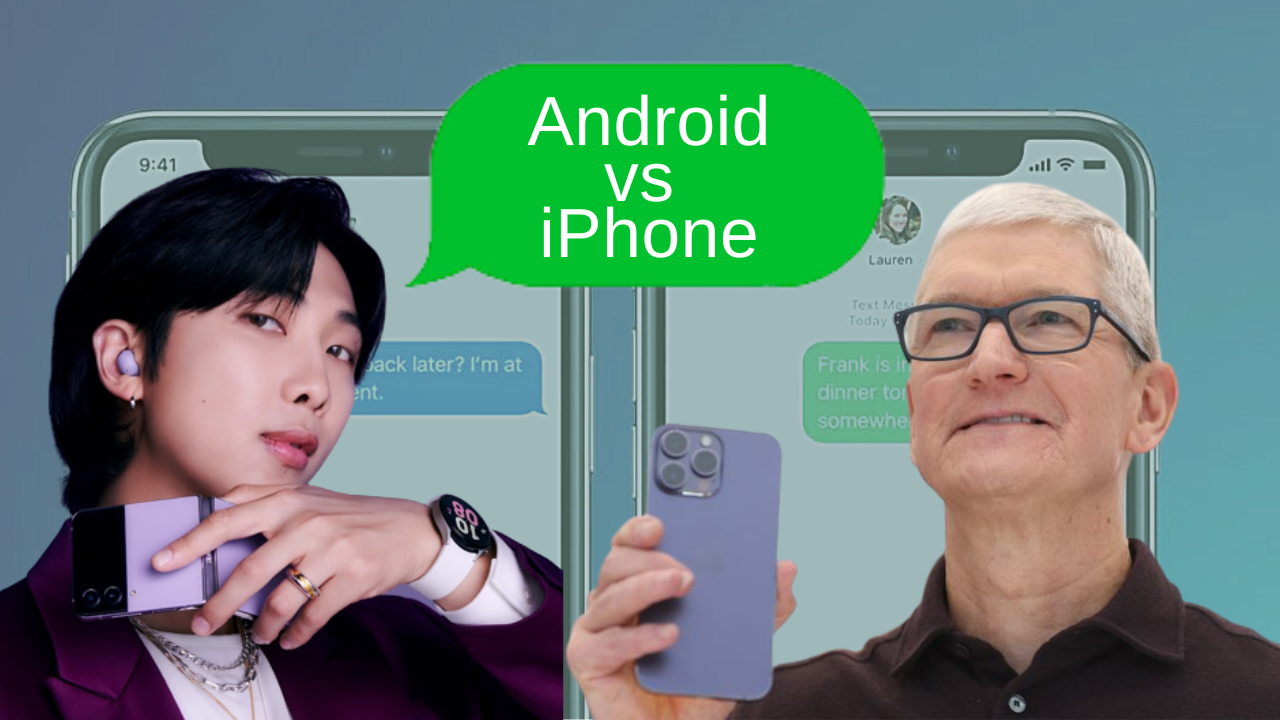 The Android vs iPhone as the better smartphone debate has been raging for years, but now the tide is turning. Reports show that Gen Z, the generation born after 1996, is increasingly favoring iPhones over Android phones, even though iPhones are more expensive. This trend is seen not just in the US, but in Europe as well.
The Power of iMessage
The primary reason for this shift is iMessage, Apple's proprietary instant messaging service.
It works only on Apple products, and this is a major draw for Gen Z users. This has caused Apple's market share to rise from 35% in 2019 to more than 50% in 2022.
Gen Z seem to flock to iPhone because of iMessage. With half the people already on iPhone, it makes iMessage is a popular way to communicate amongst friends
And it's not just about the blue and green bubbles. It's about media sharing. With iMessage, user can send and receive full resolution pictures and videos quickly and easily.
On the other hand, videos sent from iPhone to Android are compressed and practically unwatchable. This is because cell phone providers in the US limit video attachments to about three megabytes per message.
But with iMessage, files get sent by an internet connection, bypassing the carriers, so videos sent on iMessage are received in the same original quality.
Samsung's Counter With Foldable Phones
In response to this trend, Samsung has been focusing on making its foldable smartphones more mainstream.
The Samsung Galaxy Z Flip4 and Galaxy Z Fold4 offer something fresh and unique, and they have been gaining popularity.
Other Chinese OEMs have also been launching foldable phones with different designs and specialties.
Oppo is launching the Find N2 flip phone. Motorola is bringing back its popular Razr flip phone and making it a smartphone. And OnePlus has a flip phone in the works as well.
Android's Answer to iMessage
Until Android comes up with an answer to iMessage, foldable phones could be the ones keeping Android and Samsung afloat.
Thankfully, Samsung has already been moving in the right direction, and sales of the Galaxy Z Flips have been increasing with each new release.
The Future of Smartphones
Appears that Apple's smartphone dominance is rising once again. Gen Z's preference for iPhones and iMessage is the primary reason for this shift, and Samsung's foldable phones are helping to keep Android and Samsung afloat.