Life is unpredictable, and your phone plan should be flexible enough so you can deal with everything life throws at you—from a long trip abroad to a week-long stay in a rural part of the country—without long-term commitments, fixed monthly bills, and overage fees. Prepaid cell phone plans are an easy choice in this regard.

But with so many options, deciding which one to go with isn't that easy. Fortunately for you, we've compared all the popular prepaid cell phone plans that are available today, and we know which one is the best.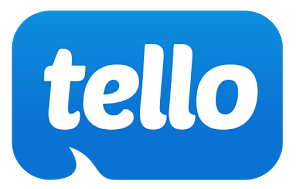 Launched in the USA in May of 2016, this relative newcomer into the field of mobile virtual network operators uses the Sprint network to provide service to its customers. What makes Tello the best prepaid cell phone plan is how customizable it is.
Unlike with typical carrier phone plans, you get to pick how many minutes and how many GB of data you want your plan to have separately. If you run out of your data allocation, you can still connect to the internet, but only via 2G.
Tello allows you to pick a plan that includes only data or only talk, and all plans include text messaging and free tethering (hotspot). All voice plans include calls to Canada, China, and Mexico at the same rate as domestic calls.
Even though each Tello customer is encouraged to build their own plan, the MVNO does provide a few ready-made plans to choose from:
But it doesn't really matter which plan you start with because Tello customers can upgrade or downgrade their plan for free, anytime. There are no overage, administration, activation, nor port out fees to worry about, and Tello works on mobile devices compatible with the Sprint network. An additional SIM can be purchased for $10 with free shipping.
And, you don't have to worry about silly contracts. That's not how Tello works — you pay on a month-to-month basis and can cancel whenever. You're not locked into a two or three year contract like you would with big names like AT&T or Verizon. Tello doesn't even have device payment plans that they try to lock you into either — you can either bring your own phone, or pay full price for a new phone straight from Tello, though many of them don't cost more than $150, except for a few exceptions.
Tello also has an awesome affiliate program — get your friends to sign-up, and they could be paying your phone plan for you simply through affiliate rewards. Get a friend to move over to Tello, and they'll give you a $10 credit towards your bill.
Tello has an app for Android and iOS, called My Tello, and you can use it to conveniently see your remaining balance, check rates for any destination, or find answers to your questions. You can also use the app to connect the Tello network over Wi-Fi and do many other things. All of this and more makes Tello the best prepaid cell phone plan.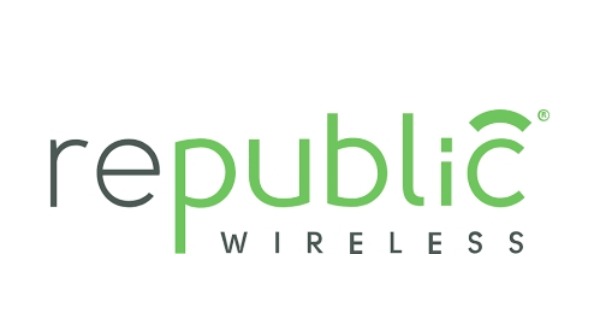 In second place is Republic Wireless, a mobile virtual network operator that sells low-cost mobile phone service which defaults to Wi-Fi and falls back on partnerships with two national cellular networks, either T-Mobile or Sprint, when Wi-Fi is unavailable. Because Republic Wireless is backed by two of America's largest networks, it offers 98 percent coverage, so dropped calls are quite rare.
Republic Wireless plans start at $15 for unlimited talk and text, and you can purchase a GB of high-speed LTE data for $5. You can add or remove 4G LTE data at any time right from the Republic Wireless app. The app also provides usage statistics, a Wi-Fi connection assistant, and a data connection manager that you can use to restrict which apps can connect to the internet via 4G LTE data and which can connect via Wi-Fi only.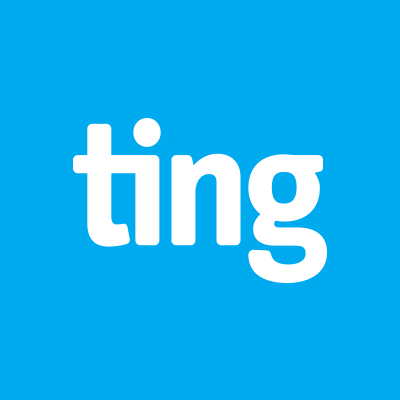 3. Ting
Launched in February 2012, Ting is a mobile virtual network operator and internet service provider that provides cellular service using Sprint's CDMA, EV-DO 3G, and 4G LTE nationwide network as well as GSM service via the T-Mobile network.
Ting uses three separate tiers to charge its customers: voice minutes, text messages, and data. Each of these three tiers can be adjusted separately on a monthly basis to match actual usage. Ting customers can limit how many voice minutes, texts, and data they use in their Ting Dashboard, and it's even possible to configure custom alerts and caps different phones under one account.
Because Ting offers the same rate on international calls to more than 60 countries, it's become very popular among people who often travel abroad and would like to avoid absurd roaming fees.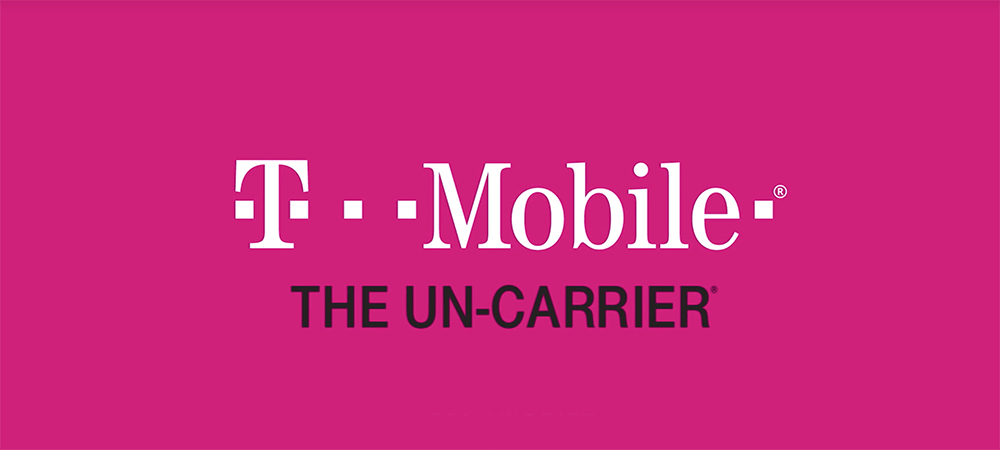 4. T-Mobile Pay As You Go
T-Mobile's Pay As You Go plan starts at just $3 a month and includes 30 minutes of talk, 30 texts, or any combination of minutes and texts that add up to 30. If you need more than that, you can purchase additional minutes and texts for $0.10/each, get 500 MB of LTE data for $5, or purchase 1 GB of LTE data for 7 days for $10.
T-Mobile lets you bring your own phone to this service or purchase a new phone outright. If you decide to bring your own phone, you should first verify that it's compatible with the service. If you'd rather buy a brand-new phone, you can browse all available devices here. The list includes the OnePlus 6T, Samsung Galaxy Note9, Apple iPhone XS, XS Max, XR, 8, 8 Plus, and many others.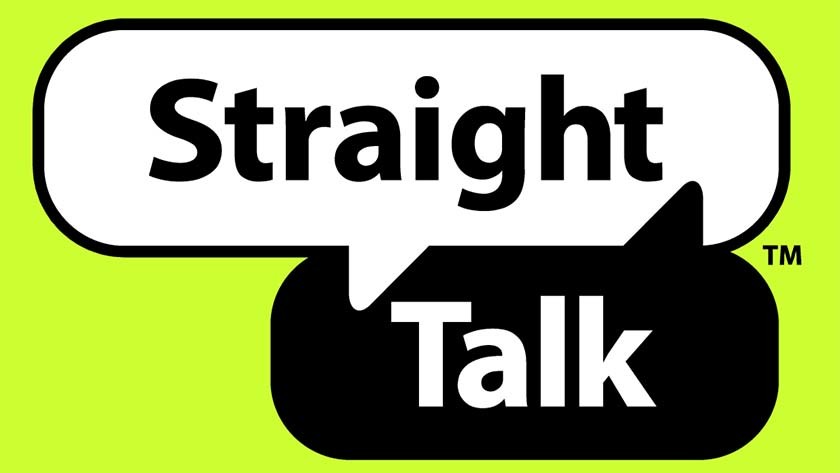 5. Straight Talk Wireless
Straight Talk has become famous for its "bring your own phone" philosophy, which wasn't nearly as widespread when it first entered the market as it is now. Straight Talk is owned by TracFone and it leases wireless service from AT&T, Sprint, T-Mobile, and Verizon, ensuring excellent coverage and fast data transfer speeds.
The most basic plan starts at $30 and includes unlimited texts, 1,500 minutes, and 100MB of data. But the plan that deserves the most attention is the Ultimate Unlimited Data plan, which costs $55 and has the highest data cap of all the plans we evaluated. Many people have criticized Straight Talk for its lackluster customer service, and the customer reviews published on Better Business Bureau confirm that the company should rethink how it treats its customers.

Boost Mobile is an excellent option for those looking for good prepaid service. Boost Mobile is actually owned by Sprint, which gives you access to prepaid and cheap 4G LTE service across the nation. Sure, Boost Mobile might not have the prowess of, say, a big name phone carrier, but you'll still get great coverage across the United States.
Phone plans on Boost start at $35, giving you access to 3GB of 4G LTE data, and it all comes equipped with a Mobile Hotspot plan that you can use.
7. MetroPCS
MetroPCS, recently purchased by T-Mobile, is a great way to get cheap and accessible prepaid wireless service. Coverage is better than most, as T-Mobile and its partners are able to provide yu coverage in 99% of the United States. Speeds will obviously be faster in metropolitan areas as well as more urbainzed rural areas, though some of the middle-of-nowhere areas might experience slower speeds and spottier signal.
MetroPCS has some affordable rates as well. Plans start at $40 per month, and you get 10GB of high-speed data with the plan. Keep in mind that it isn't 4G LTE, so you won't get speeds as fast as, say, Tello on MetroPCS.
And finally, we have Cricket. Owned by AT&T, Cricket is another prepaid service that will enable you to get cheap and reliable mobile coverage. Cricket Wireless next to Tello is probably one of the most versatile options out there. Plans start at $25 for talk, text, and no data, but start at $30 a month for talk, text, and 2GB of data. Data is unlimited, but speeds are reduced below 4G LTE after you use up your allotment.
Cricket operates on a Bring Your Own Phone model, but does have plenty of options for purchasing one through their online store as well. Many of these have to be purchased at full price, but Cricket does offer incentives to reduce how much you'll owe.
Verdict
We've shown you some of the best prepaid cell phone plans on the market right now, but out of all of these, only a few are at the top. One of our favorites is Tello — the ability to customize your phone plan to you needs is unheard of, and it can provide you some serious cost savings as well. You don't lose out on data speeds either — Tello operates off of Sprint's 4G LTE network, giving anyone with Tello service and a supported data plan fast, 4G LTE speeds.