YouTube TV is a fairly new service to the TV streaming market, and it's plagued with frustrations and problems on the consumer end. Folks are signing up for YouTube TV, but all of the content isn't available as advertised, primarily because channels depend on what market you reside in inside the United States. The channels available to you will be different for everyone — if you live in San Diego, California, you'll get different channels than someone in New York, New York. This all has to deal with contract obligations, streaming rights, and more. However, you should still be able to access most of the channels and content available on YouTube through a VPN. A VPN will mask your IP address, opening up some of those channels for you. If you follow along below, we'll show you the best VPNs you can pick up for watching YouTube TV!
Editor's Choice
Our Choice for best VPN is ExpressVPN. We have verified MLB TV works with ExpressVPN, just be sure to use Host name "Los Angeles 3". Get 35% off ExpressVPN here. MORE INFORMATION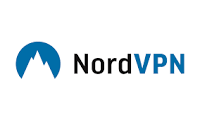 First up is the prolific NordVPN. NordVPN is a fast and efficient VPN provider, offering over 4,000 servers across 60 countries, with many even here in the US. With that in mind, since you'll always be close in proximity to a NordVPN server, you shouldn't see a drop in Internet speed, and possibly even an increase in speeds. Security is top notch, with NordVPN keeping your connection private with a 256-bit AES encryption key, SHA256 authentication, and even support for DNS and IPv6 leak protection. NordVPN also offers an automatic kill switch to keep you protected even when the VPN connection drops. You don't want to pass up on a quality VPN that ensures your safety, security, and privacy will browsing the 'net, or even when watching something as simple as YouTube TV. Get started with NordVPN at the link below.Get it now:Here


ExpressVPN is another virtual private network you should consider. The company has this VPN optimized for streaming services, so watching content off of YouTube TV should be a breeze — fast and efficient — when connected up to ExpressVPN's servers. ExpressVPN has over 1,000 servers spread across 94 countries, so you should be able to access YouTube TV content from almost anywhere — just make sure you choose servers based out of the US to watch it, or you might be disappointed in what you can watch! ExpressVPN has a bunch of great security features as well, hooking you up with a 256-bit AES encryption key, SHA256 authentication, support for IPv6 and DNS leak protection, and even an automatic kill switch to keep your privacy secured when or if the VPN connection drops. ExpressVPN is also considered one of the best free vpn options around because of their fantastic refund guarantee, it's no wonder why users love ExpressVPN as their favorite Youtube TV and even Netflix VPN service.
Get it now: Here
VyprVPN is another VPN you should consider using for accessing YouTube TV. There's plenty of servers in the US that will allow you to "access" different markets across the US for better YouTube TV streaming. However, VyprVPN is very good at increasing speeds for streaming like this, as they mask your IP address and traffic from your ISP — that means your ISP cannot throttle you, since all that is coming through on their end is seen as "encrypted traffic." That said, you should see Internet speeds increase with VyprVPN. You also get all of the standard security features — 256-bit AES encryption key, SHA256 authentication key, support for security protocols, an automatic kill switch, and more.
Download it now: Google Play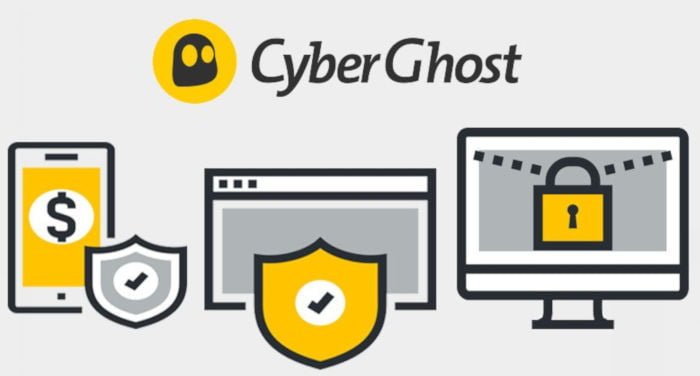 CyberGhost
CyberGhost is another good VPN that operates similarly to ExpressVPN. CyberGhost, much like ExpressVPN, says that their VPN servers are all optimized for speed, so you shouldn't have a problem streaming YouTube TV content — it's all fast and efficient. You can even choose what country your IP/server is coming from, which means you could even watch YouTube TV from Columbia, as long as you mask your IP address with a US-based server. Of course, you get great protection with a 256-bit AES key and SHA256 authentication key as well. DNS, IPv6 leak protection, and support for a bunch of security protocols are all packed into this VPN as well.
Get It Now: here
Strong VPN
Last up on our list is StrongVPN, but that doesn't mean it's a bad VPN by any means. StrongVPN will allow you to watch YouTube TV from abroad, and even access different markets across the United States; however, where StrongVPN really shines is in security. You can be rest assured that your data, security, and privacy will stay safe with StrongVPN, as it's all encrypted with a massive 2048-bit RSA security key on top of the 256-bit AES encryption key you already get. Much like the other VPNs on this list, you get all of the standard support for DNS and IPv6 leak protection, no logging, an automatic kill switch, support for security protocols, and more. Your data is under lock and key with Strong VPN.
Download it now: Google Play
Verdict
Whether you're looking for a VPN to simply browse the Internet with or to access YouTube TV with, all of these VPNs will meet your needs and then some; however, we believe that you'll have the best experience with NordVPN and ExpressVPN's optimized streaming servers. Be sure to give them a try!
* If you buy through links on our site, we may earn an affiliate commission. For more details, please visit our Privacy policy page.